Throughout the #ENDSARS protests, the NATIVE will be collecting stories and opinions of Nigerians from all walks of life, from all over the world with the aim to connect our wider community at this trying time. With our new series, 'For Us By Us', we will be hearing directly from each other, speaking about the different issues we are all facing and tackling together, in the aim for a better future for ourselves and the next generation.
---
Written by Mayowa Precious Agbabiaka 
---
2020 has been a year full of collective grief and second-hand trauma: whether you've lost a loved one, seen others lose loved ones, grieved a celebrity death or just been overwhelmed by the effects of the global pandemic. Not to mention the tragic events and murders that brought 'Black Lives Matter' & 'Say Her Name' and many other battles the world was fighting earlier in the year. Either way, many of us can agree it's been an exhausting year for Black people around the globe, to say the least, however, in spite of this, there is always a resurgence of energy when you're sick and tired of being sick and tired. This is the energy young people across Nigeria have tapped into over the past week; protesting for the end of SARS and for the government to be held accountable for their poor governance. 
As I type here from London, I have never been more proud because of the resilience shown by protesters. But I can't help but feel shame that this is the Nigeria many of us in the diaspora have been carrying on our heads like well-wrapped geles, as if it's a place to be proud of. Particularly when police brutality in our homeland has pushed, beaten, raped, robbed our peers to this point. Earlier this month on Nigerian Independence Day, those of us in the diaspora sat on our Twitter timelines and Instagram feeds parading our 'green white green' with pride and largely ignoring the comments expressed by continental Nigerians under the hashtag #Nigeria60andUseless. The ugly truth that fell on deaf ears at the time was that there was nothing to be proud of, however, we can no longer turn a blind eye and they've repeatedly and rightly called us out on our privilege. If this has not made you shine your eye yet, it's time to open wider. 
We can no longer ignore the fact that our age mates and people back home are oppressed by the state. We cannot engage in these useless "this is the Nigeria they don't show you" discussions or boast about how amazing our food, music and films are to appease the white western gaze, whilst simultaneously ignoring the realities of day-to-day life in Nigeria. Not everybody back home is living that Banana Island life and neither would most of us if we moved back. As Nigerians in the diaspora, whether you're in the United Kingdom or United States or somewhere else in Europe or in Australia, we are no longer allowed to say "we didn't know" when the truth is we chose not to know the details.
We have always been aware that corruption and injustice is what governs our home country, but not many of us cared enough to pay attention. "Google is free" is a phrase that is often told (whether rightly or wrongly) to someone behaving ignorantly and right now that demographic is us. We can no longer bask in our ignorance because our support is needed. The solidarity we showed African Americans in their plight is the same one we should be showing continental Nigerians, maybe even with extra vim. As much as George Floyd and Breona Taylor could have been you or me, much more could Jimoh Isiaq and Joy Ndubueze have been us. If our parents, grandparents or carers didn't make the decision or have the means to move and stay abroad, we too would have countless SARS stories or could even be dead by now.
Your next "Detty December" in Nigeria, could quite easily be your last – even with your accent. 
We are a loud, prideful and somewhat arrogant bunch of people and when it is time to shout, we make ourselves known. Now is that time. Our voices are needed to amplify the work of the protesters and bring international disgrace to the Nigerian Government. Our loved ones, our social media mutuals, the future of Nigeria deserve the right to flex if they want to flex without being met with abuse and violence from the police. They deserve well-lit roads, schools that don't collapse on them during lessons, constant electricity and water supply. 
Nobody is asking you to personally carry this budding revolution on your head. In fact, there's no room for saviour complexes or narcissism on the road to change. All that is asked, is for you to not turn your back on those who are asking you to lend your platform and amplify their messages. We've seen some celebrities like Trey Songs, Kirk Franklin, Lil Baby and more do so without hesitation. While others (who are Nigerian) such as Ronke Raji, Tomi Adeyemi and Luvvie Ajayi have had to have their arms twisted and digital singlets torn to show some level of solidarity with their homeland.
Regardless, the opportunity is there for us all to play our parts. We do not have to be musicians or big influencers to make an impact, we all have family members and friends who are unaware of what is going on. We have social media pages we can use to inform and share information. We may also have pockets we can open to help protesters afford bail and medical expenses when they are arrested and beaten up for exercising their right to protest. 
 Nigeria has a chance of being the amazing place we had convinced ourselves it is. In order for this to be realised,  we have to speak up. Undoing 400 years of colonial damage in 60 years was never going to be achievable but our collective voices, our willingness to donate, to educate ourselves and to amplify could mean that the next 60 years, on October 1st, Nigeria can really be a country worthy of all our praises. 
Arise o compatriots, Nigeria is calling.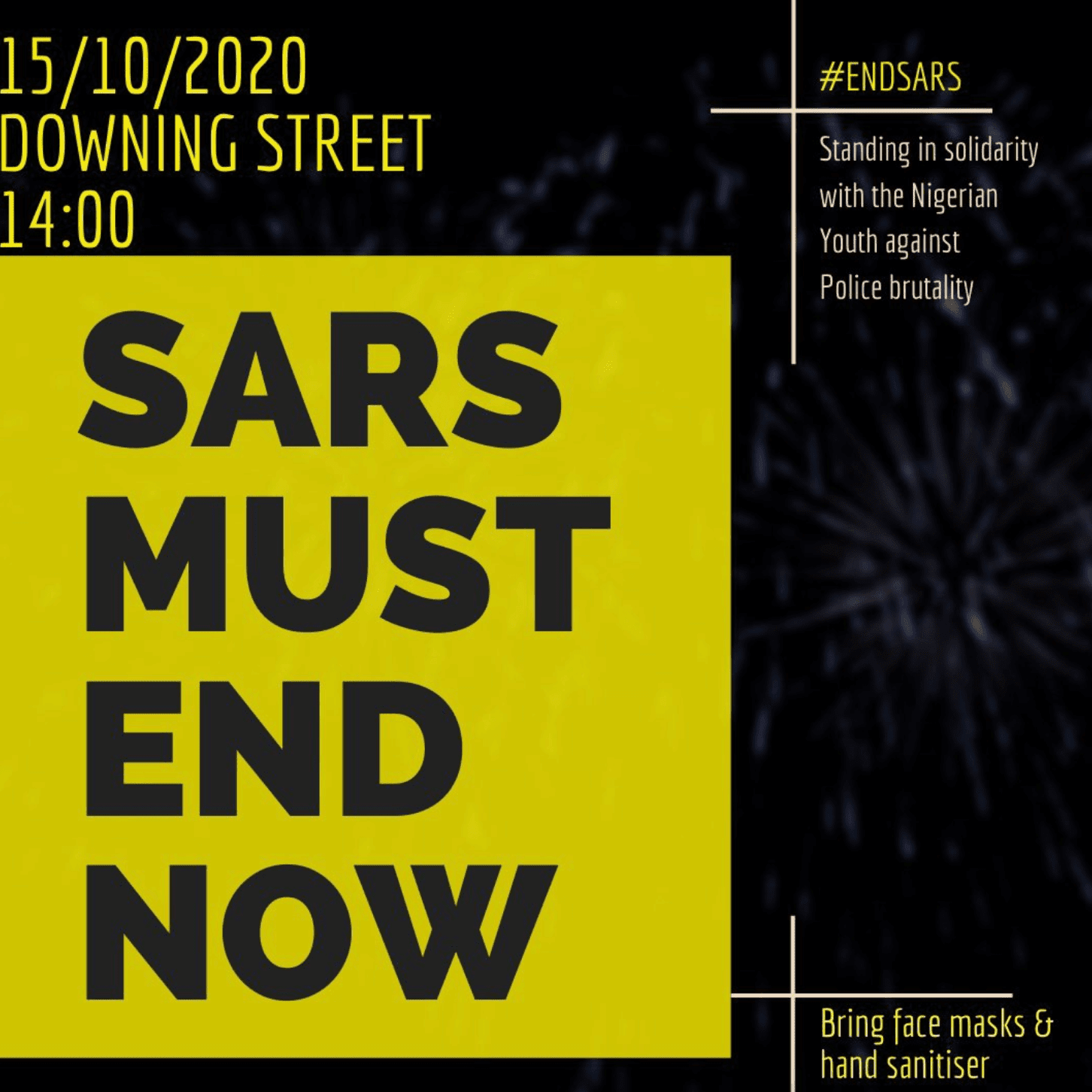 Featured Image Credits: Mayowa Precious Agbabiaka 
---
Please share any useful information about #ENDSARS protests @nativemag
---