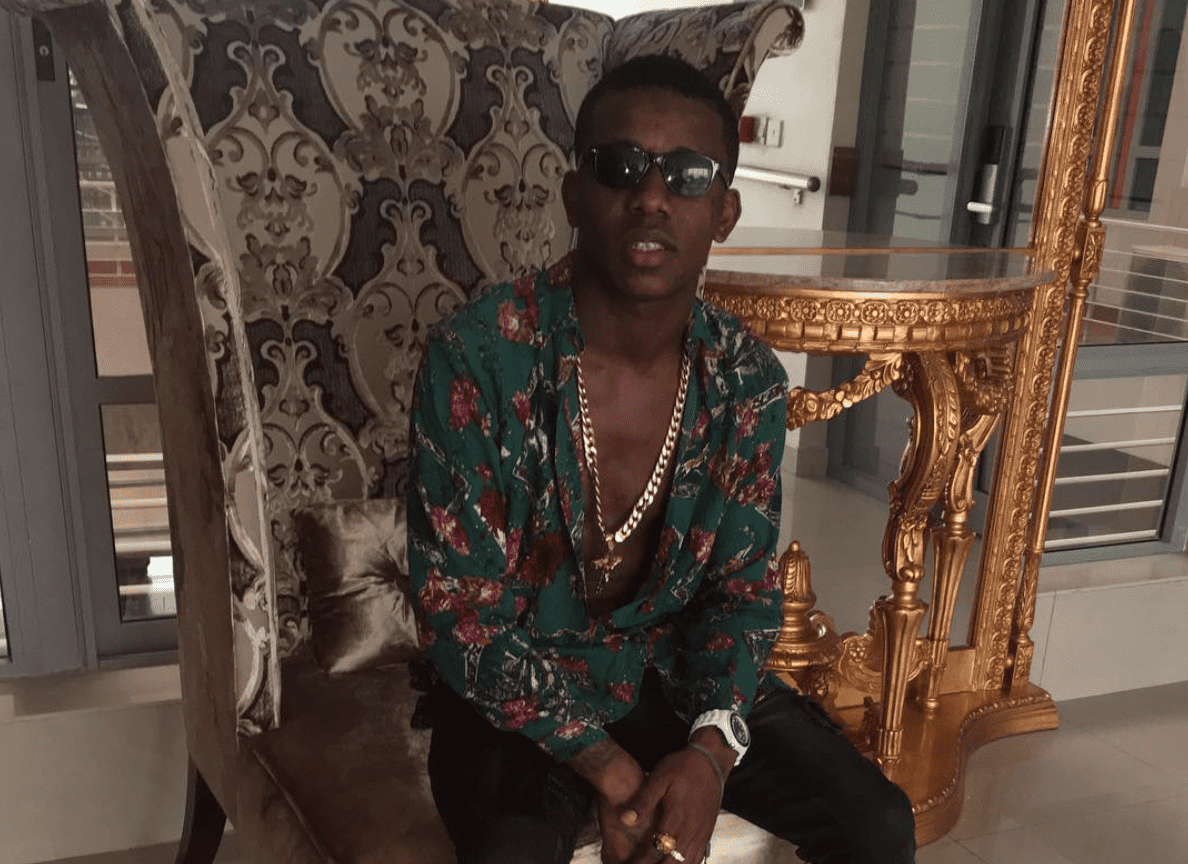 Apparently while everyone slept, Small Doctor was touching himself on Snapchat
Sexually...
There always seems to be a looming cloud when it gets too sunny for promising artists. Small Doctor, a shimmering voice in the near-radio silence from street hits for the year is causing the world to take back all their praises, while he set to gradually change the world one hit hood song at a time. We woke up today morning to see a sexually intrusive clip of a small doctor casually stroking his penis in the nude, in the dark through a post on his snapchat issued last night. Despite Snapchat's 24 hour clock for videos to remain online, it didn't take long for this dispiriting act of his to start making the rounds on twitter and other social media platforms. Each person witnessing it, one phone screen at a time.
Small Doctor's recent activity puts the steady acclaim he has been getting side by side with a distasteful controversy that may trail the rest of his career. Especially considering that "Penalty" is just blowing after two years of languishing in the underground with two previously released albums, and a first attempt at a music career nearly twelve years ago. We could finally deign to call Small Doctor an Afropop phenomenon, as a descendant of a long line of street musicians. From Daddy Showkey to African China in the early 2000s to Olamide and Lil' Kesh, he is only the latest in the long line of artists who 'rep the streets.'
Personally I want to give Small Doctor the benefit of a doubt but I'm grossed out beyond recognition. Think maybe he was sending it to someone and mistakenly added it to his story, else any other intention behind it, is failed. The age of using controversy to increase popularity is long dead. Ask Cynthia Morgan how her chain-smoking 'Madrina' campaign is coming along, if you need examples. Essentially, it's too early for Small Doctor to fuck up like this. And to make such a blunder on snapchat, of all places for crying out loud. I guess this partially flaws the logic of snapchat's infamous title as the most secure channel for sending nudes –disappointing.
Someone needs to take that boy's phone away from him!
Featured Image Credit: Instagram/@iam_smalldoctor
---
Fisayo is a journalist who thinks writing is hard and reading too. But her journey somewhere reveals, words are like pawns on chessboard when writing. She wants to see, create and share with the world, experience & communicate these experiences. Tweet at her @fisvyo
---