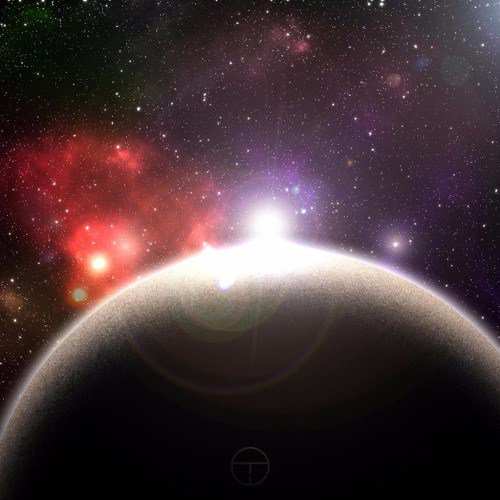 808 CR: GolddrumMachine's about to make Naija Chillwave a thing
Multi-genre instrumental music, what's not to love?
As part of duo To Name A Few, GolddrumMachine gave us some seriously lush music in 2016, owning the niche of raspy torch songs, brought firmly into the present by progressive electronic melodies. But as a solo artist experimental Chillwave pioneer GoldDrumMachine debuted as an instrumental artist and has always returned to the genre, sampling his inspirations and creating instantly recognizable but completely original music. Perhaps this is because of his work as a producer. His first instrumental EP, Africa in Technicolour leaned heavily towards abstraction and employed steel drums, and woodwind instruments and traditional chants, spliced with modern synths and electronic sounds for percussion. It was an insightful introduction into the way GolddrumMachine sees the world and the kind of music he wants to make.
So when he announced out of the blue that he was releasing a second instrumental EP called 'Days of 808CR' and was actively encouraging Nigerian rappers and singers to jump on the instrumentals and make them their own, I had to hear it for myself. Days Of 808 CR is nothing like Africa in Technicolor but it has enough that you can immediately tell that both albums are from the same artist. The name itself references the classic Drum machine and the electronic percussion sounds it makes. It is a simple premise, but G.D.D builds lofty sounds on it.
The opener Ultra Spectrum references Ultra, GolddrumMachine's debut EP as a vocal artist and replicates the EP's cinematic soundscape. Ultra Spectrum is somewhat misleading though, as it is completely devoid of percussion save for tinkling synths that remind you of wind chimes. A guitar riff gives the necessary complexity to the otherwise pretty chill intro. Which is why the abrupt start of Gambino Flip takes you completely unawares. Golddrummachine takes a signature line from the Childish Gambino song 'Sober' and builds a lush 90's R&B vibe around it, layering a loop of staggered staccato snare loops over reams of synthesizer tinged single notes. The song dips in and out of minor notes and sails along, ending as abruptly as it began. Think Daft Punk but with a side of trap.
Then there is Titanium, sampling David Guetta's monster hit with Sia and layering the vocals with adlibs from the artist himself and returning to that sublime mix of 90's R&B synths, vocal adlibs as percussion and 808 drum solos. It's a song that is so interesting on its own that it'd almost be a shame to add anything else to it. And what Chill wave inspired instrumental EP would be complete with an homage to its it-girl FKA Twigs. GolddrumMachine goes deep into her archives, sampling EP2's most ambitious song, Papi Pacify. He doesn't add much to it, he just chops and screws arrangement of the song, adding an occasional flourish of synths and letting FKA do all the heavy lifting. It shouldn't work, but it does.
You think you've figured the EP out then Gully God Flip comes right of nowhere and upends you. A breather from the Chillwave movement dives deep into Jamaican dance hall, sampling Mavado, one of its most controversial stars. The steel drums from Africa In Technicolor make a reprise here, conjuring images of island cruises and suited steel orchestras. With it, GolddrumMachine shows he's not just interesting, he's versatile too. Fries On The Side, the EP's closer returns to familiar haunts for the artist; gothic, moody torch songs with strains of melancholy woven into every errant note. Violins form the dark underbelly of Fries of the side which conjures images of wistful suburban life and the endless boredom that drives young people to do dangerous things. If there's any justice in the world, this instrumental would end up a song on some upcoming EP, it's too good to exist only in this form.
808 CR is ambitious, and after the noise over the holidays about who's copying whose sound between Nigerians and Ghanaians, it's a relief to see people look outwards for inspiration. GolddrumMachine makes a huge case for Naija Chillwave, and if this is anything to go by, it should definitely become a thing.  
Listen to the whole thing here.