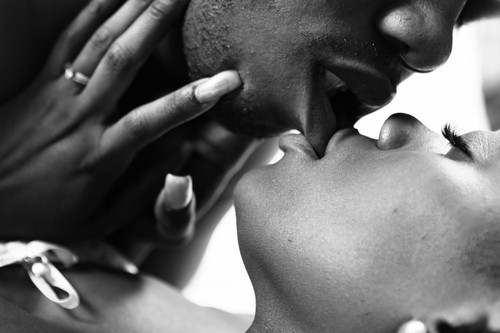 11 people tell us the Soundtrack to their first time
From "Wicked Games" to Linkin' Park, and everything in between.
Popping the cherry is one of the most defining coming-of-age events that will happen in anyone's young adult life. And because good sex sometimes depends on room atmosphere, sound creates an extra layer of stimulation. We took that cue to ask The NATIVE community what they remember hearing the very first time they bumped uglies.
From "Wicked Games" to Linkin' Park, and everything in between. Here are 11 of the most interesting responses we got.
Sounds from The Other Lover
"His grunts were louder than the generator next door, I kept on wondering if he was in pain or something" (E. 20)
"Wicked Games" – The Weeknd
"I was so tight and dry that he could only get the tip in. We stayed like that for a long time barely moving and for some reason he kept humming along to the song (while i writhed in pain under him). I have never related to a song like I did in that moment" (L. 24)
*"Some Metal Band"*
My head was close to the speakers and some metal band (old Linkin Park maybe) was screaming. But he knew what he was doing and though my ears were ringing for hours, my eyes also went blind and my legs got crippled after. If you know, you know. (L.W. 19)
Prayerful Parents
"I remember hearing her parents praying upstairs. We were in her room downstairs in the dark trying not to make a racket" (P. 22)
Something from Skrillex
"Mans was into dubstep. He tried to time his strokes and pulled out every time the beat dropped. FML" (F. 21)
"Don't Matter" – Akon
"I don't remember how this song got stuck on replay, but what I really remember is trying not to cum in the first 30 seconds and slowing down every time Akon sang 'but I've got you'" (K. 26)
"With Me" – DVSN
"The song was playing off his phone. The loud shuffling and creaking bed drowned most of the lyrics, but I could still hear it playing in the back" (S, 19)
When porn and chill got too real
"We both didn't know shit about sex so we decided to watch porn for guidance. But he got carried away and when we were done he was convinced I was the one making all the sounds from the TV (In reality I was in blinding pain the entire time except for like 2 seconds of slow, deep strokes that felt good). He really thought his first timer ass put in that much work. He's my boyfriend now and this is an inside joke that will never get old" (G. 18)
An interlude from Kirk Franklin
We had a lot of foreplay and everything was going good, but just as we were about to start the real thing, a Kirk Franklin song ("Still In Control") shuffled onto the playlist. I could've sworn I felt my vagina dry up instantly. (T.T. 24)
"Sexual Healing" – Marvin Gaye
"No need to tell me, I am just as ashamed of myself for losing my virginity to the most cliche sex song of all time" (V. 26)
"Hold Yuh" (Feat. Nicki Minaj) – Gyptian
It took me a while to notice, but my boyfriend (at the time) was thrusting to the tempo of the song. But while we were at it, the power cut and the music stopped. I think he was confused about which rhythm to use after that so we just switched positions. (S. 22)
Comment with your experience below or continue the conversation on social media @NativeMag | The NativeMag on Facebook
*Editor's Note: We'd hate to ruin the memories of your first time, but Linkin' Park is definitely not a Metal band. Please don't do that to the genre of Metal.