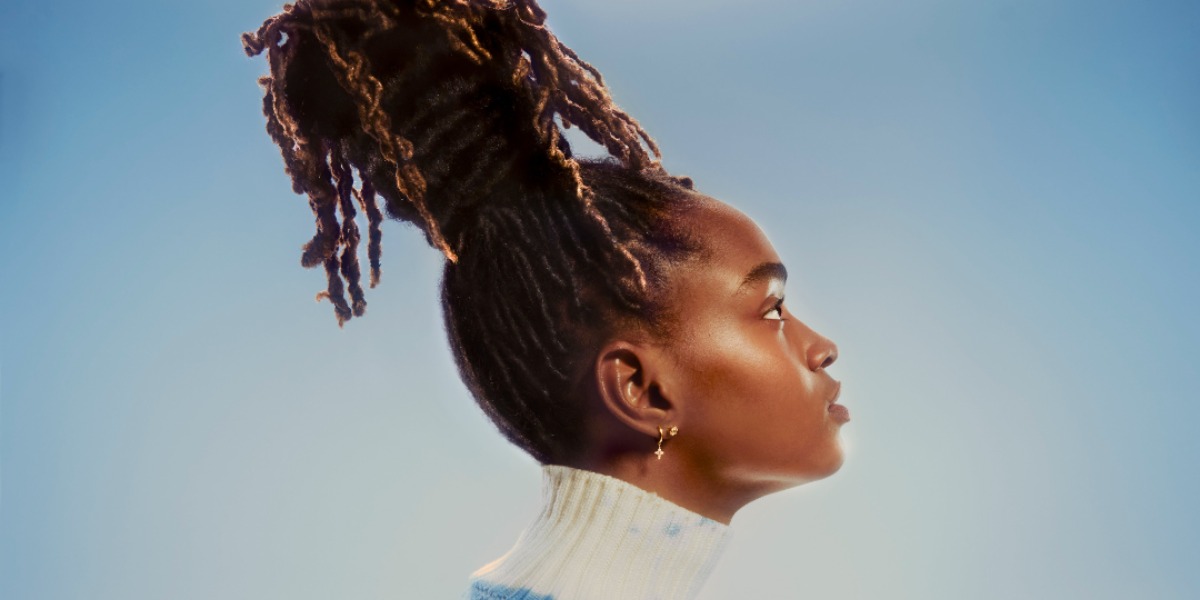 A 1-listen Review of Koffee's Debut Album 'Gifted'
Her best body of work yet
It's not everyday that we see a 19-year-old Black women break glass ceilings in any industry–yet Jamaica's Koffee has hit all rings and more since her debut on the scene. In 2020, this culminated in a history-making moment when the reggae singer was awarded a Grammy for the Best Reggae Album, becoming the youngest and only woman to hold such title. Today, Koffee continues to use her once-in-a-generation voice to transform herself from a blank canvas to an industry-wide tsunami. 
View this post on Instagram
Back in 2019, the "Toast" singer released her debut EP, 'Rapture,' a succinct body of work which gave us a taster course to what she has to offer. The EP propelled Koffee to greater heights, off the back of standout tracks such as the "Rapture" and "Throne", which confirmed her rapid-fire abilities. Since then, she's only maintained momentum by teaming up with some of the most intriguing names globally, from Gunna to JHus, and is currently one of the leading voices of a new vanguard of global hitmakers.
In the past few years, Koffee has achieved quite a lot, from topping the global charts to breaking records, previously withheld from women. It's clear that what we are seeing today is a physical manifestation of many years of hardwork and dedicairon in the making. Recently, Koffeee herself shared in an interview that she took an interest in reggae music, since was a young girl, and is now one of its frontrunners, championing the sound to the world. Now, the 22-year old wunderkind is ready to step into her most defining moment yet, with the release of her debut album 'Gifted', a 10-tracker that finds the artist connecting her mind and spirit with the power of music. 
In usual 1-listen review fashion, all reactions are in real time while the music plays. No pauses, rewinds, fast-forwards or skips.
x10
Ok, for an album opener, I think this is fire. It's not too loud. It's not too much. The instrumentals are very subtle and allows you to hear exactly what she's driving at. There's this subtle bass kick somewhere on the production, that not only calms you as you're listening, but prepares you for a journey. I think what's interesting about this track is the lyrical content where she's literally praying but the beat will make you think otherwise. "I'm glad I woke up today" is currently stuck in my head. I'll definitely be running this track up to start my days now. 
Defend
Koffee made a one minute song? Wow. One thing I've noticed with Koffee's music is that she'll tell her story and sing it in a way that she wants listener's to understand. On this track, she's probably doing like 16 bars, that alone makes you want to know what she's talking about. It's also impressive that her themes are universal as she covers issues with the government, humanity, police violence and more, and speaking for the youth with lyrics such as "Koffee defend the case, our tears won't go to waste". 
Shine 
I'm surprised Koffee released this track as a single actually because it certainly sounds a lot better in an album setting. The production on this track is everything. From the delectable chords to THAT bass! She's really taking it back to her Jamaican roots and I'm all for that. Now, I think I can enjoy this track more now that there's more context to it. 
Gifted 
This particular track makes me gag from its sheer brilliance. Who produced this? Please give the producer his/her accolades. This track is spiritual and for so many reasons. You can just feel Koffee singing from her heart; "Don't fight it fire, Ignite it/I'm guided and gifted," she chimes, her words ringing through like a mother's prayer. This track is certainly my favourite on the album, this is extremely special and I personally don't believe anyone has the range to deliver this how Koffee did, what a gem of a song. 
Lonely
First off all, wicked transitioning! I like how she gave the production a bit of shine before getting into the lyrics, a track such as this needs you to feel the beat. I like how she's sliding on this and the backup vocals? SOLID. The production on this song is the song's strongest asset. The way the producer tied all the elements together is actually so incredible. I just checked the credits and interestingly, Koffee herself produced this track. I had no idea she produced so I'm honestly just gagged. This is only the beginning and Koffeee has already set the pace. 
Runaway
Ok, this is the first track that I'm not really feeling on the album. It's definitely going to do it for some listeners but it sounds like an obvious album filler. The production is really captivating though, but it kind of sounds repetitive to me and I'm not sure how I feel about that.  She's speaking to a love interest with lyrics such as "Come runaway, You've got something to say so what's in the way?." However, the production kind of distracts you from the lyrics. I don't think the track balances out properly, in my opinion. 
Where I'm From
I was not expecting this track to sound like this. Koffee snapped, WOW. And can we speak on her breath control on this track? I like how melodious and mid-tempo the production of this is, while she deals with delivering an outstanding performance. Also, the bass on the production ties all the elements on the beat together, very interesting. I'm feeling this. 
West Indies 
I'm not sure about the track placement of this particular record. I genuinely feel like this should probably be at track 3 or track 4. Nonetheless, this record doesn't suffer from too much delay as it is another very special Koffee record. On "West Indies," it seems that Koffee is operating in a different pocket as she tries to show us a different beat to her tune. I think this shows a lot of promise and growth for the singer and, I like that the track made the album. It really brings in that obvious diversity. I just think it's a bit too low on the track listing. 
Pull Up 
Any record called "Pull Up" is guaranteed to be straight heat and this song did not disappoint. This is definitely not 2 and I'm not sure if it's 2. Everything about this record is sick, from the production to the lyrics, to the feeling it invokes in listeners, everything seems put in place for a reason. It's an easy listen. The trumpets on the track represent the icing on the cake. It's one of the things that you don't realise you don't need, until you hear it. In my opinion, that's what production is really about, making a great song greater. Shoutout to Jae5. 
Lockdown
I'm very surprised this record made the album just based on how long ago Koffee shared it with us. It's been out since 2020 but it's still just as beautiful, as it was when it was released. "Lockdown" is a very strong album outro based on what it really represents, and all the changes that continue to happen in the world since its release. It adds this bright and shiny outro to the album, kind of like a 'I hope you enjoyed the ride' track and, if you ask me, I certainly did.
Final Thoughts
As I've always said, Koffee is a masterful storyteller and her music makes you feel deeply in your soul and spirit. You can tell with every lyric and every track that she considers the song's recipients as she creates and crafts her otherwordly sounds. 'Gifted' is truly a master class in production and a fine offering from one of reggae's fiercest lyricists.
For me, one thing I appreciate about the body of work is its overall experience. 'Gifted' plays like a world entirely of Koffee's making, drawing listeners in right from the very first track, up till the closing number. Koffee has certainly mastered the act of acclimatising to the furor of modern times, while keeping her sound intact and defineable. For every project release, Koffee shows how far she's willing to go, to put together a stellar body of work and, of course, this being her debut album, she didn't hold back from adding more layers to her artistic mosaic. 'Gifted' is an enjoyable listening experience, which finely ties Koffee's unbridled confidence and sharp lyricism into something for every listener.
Stream 'Gifted' below
Featured image credits/