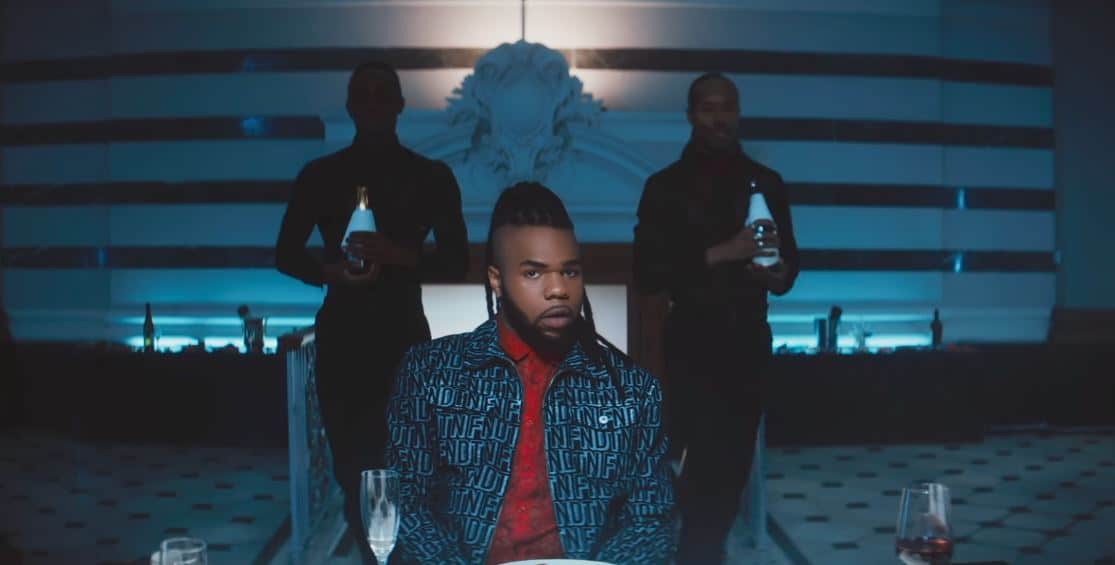 He's Black, he's gay and he's unapologetic; MNEK's "Tongue" is everything
A great song and video
British artist, MNEK, Uzoechi "Uzo" Emenike who already picked up credits writing for artists like Dua Lipa, Stormzy, Madonna, Beyoncé and Craig David, just released "Tongue", a single off his forthcoming album.
MNEK oozes an irrepressible energy so addictive, you're inclined to fact check everything you've been taught, as he talks lust and love over the thudding beats. In the video, his love interest sits across the opulent table as they play the 'will we, won't we – should we?' game with their eyes. Getting a straight actor to play his love interest in the video, MNEK not only settles confidently into his sexuality, he pushes the boundaries of masculinity past where it presently is.
Speaking with Noisey on the inspiration for the video, he said, "Now I'm not afraid to touch on relationships and on my sexuality in my videos. I feel as though it's an important thing to put into my visuals, because those are the main source of visual content that I have" and dammit, all of our edges were snatched.
Watch "Tongue" here;
Featured Image Credits: YouTube/MNEKVEVO
---
Mariam is (insert pretentious stuff about myself here). Share your thoughts with me @MA_Y_M
---