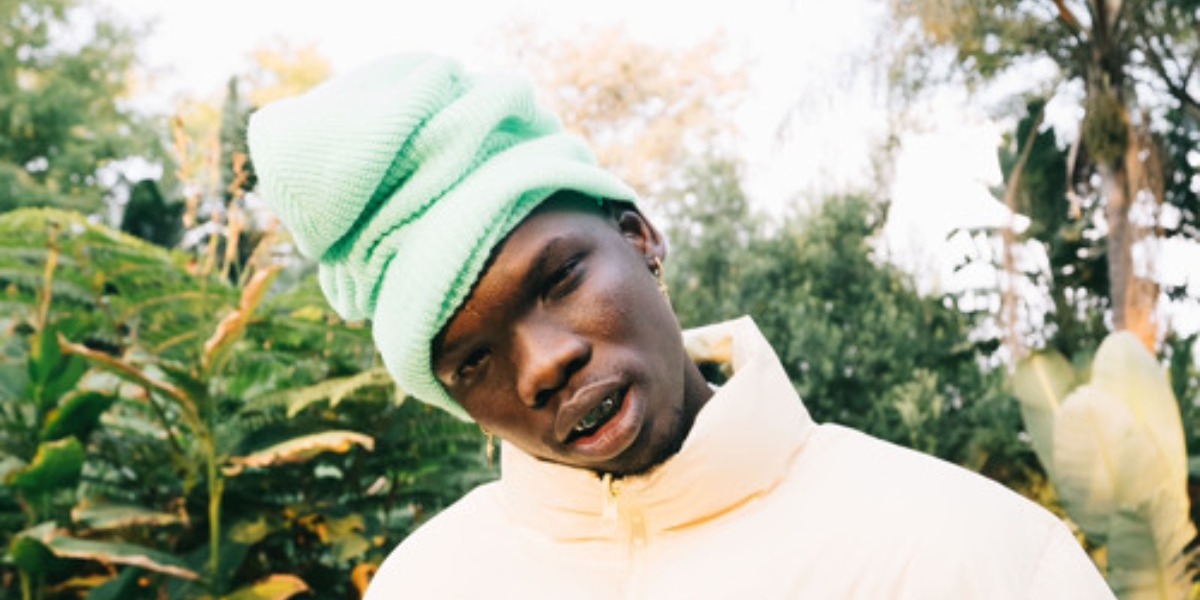 Our First Impressions Of Blxckie's '4 LUV'
"The sonical and thematic consistency across the EP is also laudable"
There has never been a time quite like the present for Hip-Hop/Rap in Africa. After innumerable efforts to put Rap on the map, the genre now seems to be firmly planted in the safe hands of a new vanguard of Afropop hitmakers. South African rapper BLXCKIE is one of such rappers, earning his stripes back in 2020 when he scored his breakout moment with the viral success of Lucasraps-assisted "Big Time Sh'lappa".
After a successful run late last year, which also culminated in the release of his debut full-length project 'B4NOW', the South African mcee is back now with his third project titled '4 LUV.' On the 6-track, the rap artist takes a more different approach to the music as he blends soft and subtle production with his heavy bars. The solo tape finds the artist singing over more melodious beats and he delivers a splendid 24-minute run as he juggles between ranges of emotions, from vulnerability to strength.
As one of the NATIVE's Top 5 rappers in 2021, his latest project '4 LUV,' is highly received as Blxckie continues to craft his world with sharp-clawed precision and finely-tuned ears. So, what's the project's best song? Biggest skip? The NATIVE have answered these questions as we deliver what we think are the standouts from the EP. Here are our first impressions of Blxckie's '4 LUV'.
View this post on Instagram
BEST VERSE:
Shina: The first verse on the last track, "Your All" has to be the best. Blxckie's cadence and lyrics sets the mood on this song. With lyrics like; "Hope we going far baby girl, ride or die dont put too much thought to it girl, start a lie,  Know you see the sparks baby lets start a fire, right here, right now" Blxckie accurately depicts the yearning of a lover making promises, painting pictures of how he sees their love together.  
Dennis: If you know me, you know I have a strong bias for the early 2000s Soulquarians period of music. It's a big reason why I think the best verse here belongs to "Cry." Writing wise, Blxckie does a great job of depicting himself as a repentant lover trying to be a safe haven for his partner. Delivery wise, his sung-rap flow over that jazzy neo-soul groove is impeccable, both as an emotional conduit and a technical show out.
Ada: The best verse is definitely from "Weep", which is probably my favourite song on the project. The way he sings the lyrics "oh all the shit you've been through, oh i can not let you weep, want you to feel safe with me" is so crazy. His vocals on the beat hits so well you can't help but sing along. 
BIGGEST POTENTIAL HIT:
Emmanuel: The melody on "Cry" is just beautiful. Compared to other songs on the tape, the production is stripped and melancholic, but it really bounces off the smoothness of Blxckie's vocals. Many people right now feel like just bursting out in a cry and this song would surely be loved for its vulnerability. Hip Hop is sometimes perceived as a hard guy's art but rappers like Blxckie find the appropriate middle ground where one's MC skills and life hassles can be addressed in one breath. 
Chibuzo: It's definitely "Cold". It caught my attention from the first line, I had to lean back in my seat to capture its essence after the first few seconds of listening. The instrumentation is minimalist—a simple melody and stripped-down percussion. Blxckie's voice cruises smoothly on the wave of the beat, he contorts his voice with fluid dexterity, allowing his emotions to communicate with incredible rawness. It's the kind of song that resonates with a large number of people, I see it taking off. 
Wonu: Well, the biggest potential hit on this tape for me will be "Cold". It sounds like it'll definitely appeal to R&B lovers such as me and the honesty in the lyricism is certainly something people will relate to for sure, so I'd say "Cold". Close second will have to be "Fortune Teller" and this is because this is basically the only feature on the tape. I can't really say much but I'll like to see how this grows on listeners and fans. 
BIGGEST SKIP:
Chibuzo: The level of sonical cohesiveness on this project is impressive. Each song flows seamlessly into the other, so it was really difficult making this pick, but I'd go with "Weep". It's not a bad song, it's just super lacklustre. The lyrics are also cliche.
Moore: It is a high compliment to the EP that it is so difficult for me to decide. All the songs have their own merits and would be a good listen depending on my mood. Cold is the one I'd probably be most likely to fast forward though. It is a little too mellow and uncomplicated compared to the rest of the project. It's unlikely that I'd be in the mood for it if I pulled up the EP.
Shina: It took me a while to decide on this because every song on the EP sound like they fit perfectly but if i have to choose I'll go with "Weep". It's pretty much the most forgettable song on the EP because of how dragged out it sounds halfway through when Blxckie switches up to a more melancholic number. 
OVERALL FIRST IMPRESSION:
Dennis: A lot of people focused on the bravado of Blxckie's debut album, paying less attention to the more introspective and emotionally-driven stuff which, I think, gave that tape its wholesome allure. On '4Luv', there's far more heart than brawn, and it emphasises an aspect of the rap artist's skill-set that hasn't gotten its just due. Blxckie broke out with bass-tearing trap bangers, but this new EP further emboldens another side to his artistry—which he's been showcasing with songs like "Sika" and "Kwenzekile". It doesn't break new ground on the most broached topic in all of music, but there's a narrative attached to the EP—boy dropping the lothario act to become the dream boyfriend for a girl he really likes—and the craft is excellent enough to hold its own as a brilliant addition to the artist's growing canon of projects.
Emmanuel: It's a totally enjoyable tape. At times I felt the subjects were kind of similar but the EP's title just spells out Blxckie's intent. Complementing the obvious brilliance of its trap-leaning production, I loved the texture of Blxckie's voice and how he just flows off the energy, rather than forcing bars into the set soundscape. His tendency to also deliver some bars in Zulu (especially on "umoya") was also appealing. I hadn't listened to much of Blxckie's music before now but it's obvious why he's a talent to watch. His technical skills are impressive, but he's also aware of emotional nuances, making him the sort of rapper to listen to, for perspective. 
Moore:  The best word to describe this EP is comforting . It feels very loving. It's the kind of thing you'd want to send to someone that you have a crush on, or at least listen to while thinking about them. I do wish that there were more featured artists to contrast with Blxckie's vocals and add some depth to the songs. It is still very effective for what it is.
Chibuzo: It's not sonically inventive, it's not going to be a groundbreaking tape, nothing special really happens on it. But overall, it's an enjoyable tape. The sonical and thematic consistency across the EP is also laudable. 
Featured image credits/