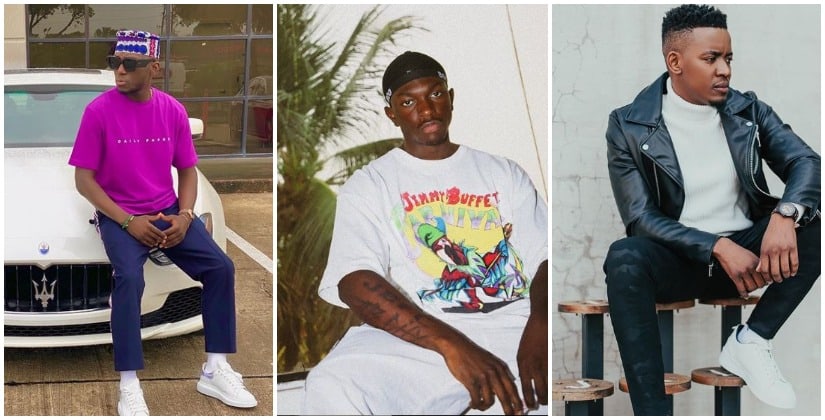 Emerging singer, Tori Keeche makes her Marlian Music debut
"Yoga" features the label boss himself, Naira Marley
The past week has been one of heated controversy for Naira Marley and his Marlian Music imprint, as Lyta's debut single under Marlian records earned a flood of backlash for the video's alleged copyright infringements.
Unveiling their very first female signee, who is already being referred to as the First Lady of Marlian Music (deep eye roll), Naira Marley is redirecting the conversation to spotlight a brand new talent, Tori Keeche.
I'm happy to be a part of MarlianMusic.Thank you Mr.president❤️ https://t.co/qjaBaqRRHG

— torikeeche (@torikeeche) August 20, 2020
From our extensive search, "Yoga", which features Naira Marley himself, is Keeche's first ever single. Perhaps this explains why the track opens with so much hand-holding from the label boss. With NM opening the track with bold statements about his big d*ck, Tori Keeche spends the first minute and a half of "Yoga" repeating after Naira (from a females perspective), as the two alternate appearances in quick succession.
Post-chorus, however, both Naira and Tori are allowed to dwell on their verses a little more and this is where we get a real look at the fresh meat. On this song at least, Tori Keeche seems to be a singer inclined to the dancehall vibes, and the carnal desires. Though her debut might sound like a party anthem, listen closely and, in true dancehall fashion, the filthy number seems more fit for foreplay.
Featured Image: Tori Keeche/Twitter
---
Wojumi is a bad bitch & she's going to brag about it. Tweet her your latest cultural exploits @dewoju
---