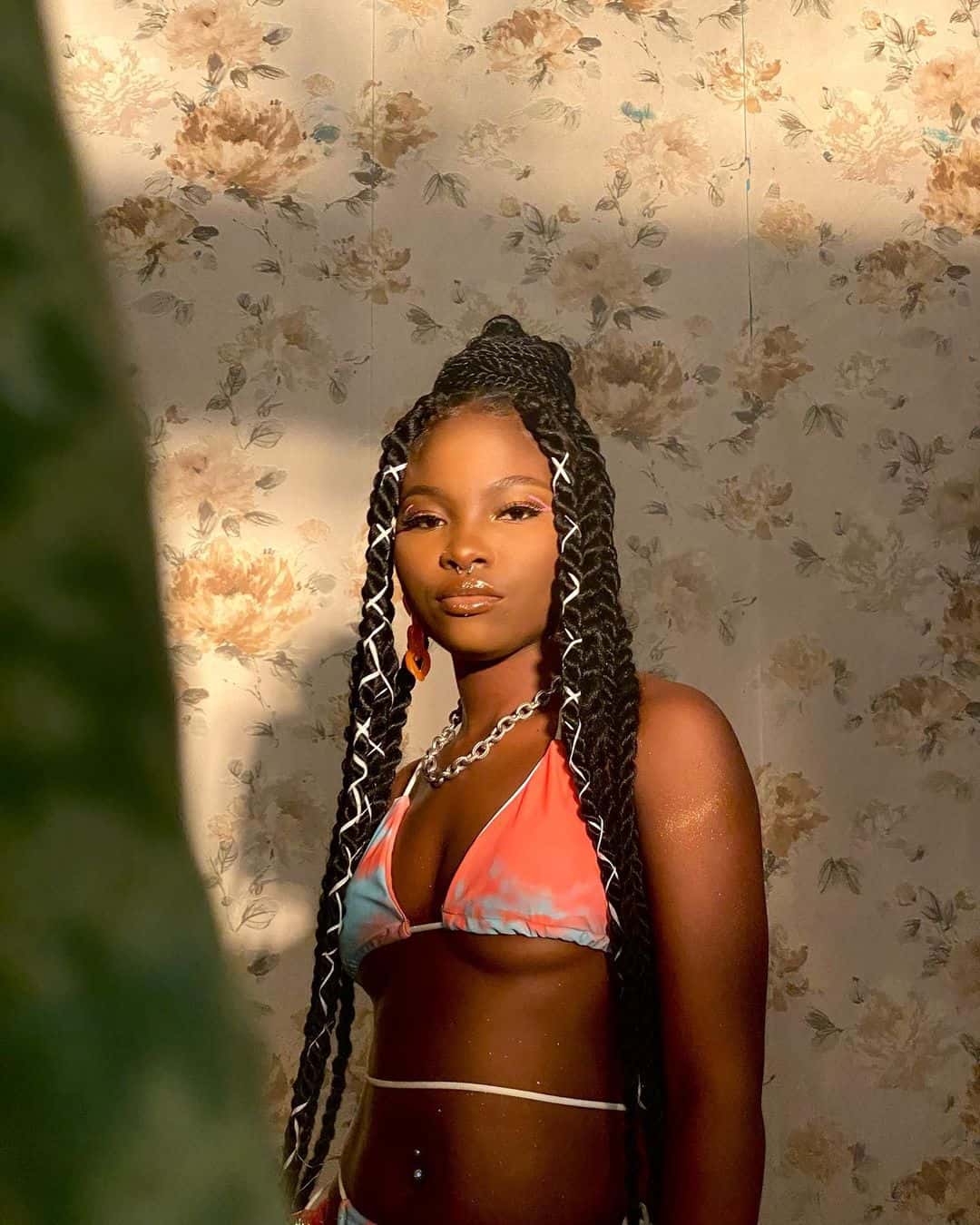 Best New Music: Ria Sean's "Money Bag" Is Full Of Bold Proclamations
A empowering new single
Success stories rarely play out how we would imagine. In Nigeria, home to Africa's busiest and most rambunctious music industry, many rarely make it from the underground to mainstream success. However, ever so often, there are stars that break the ether and penetrate a difficult market, relying either on the power of social media and connecting directly to their audiences while bypassing industry gatekeepers.
However, there are also the success stories that make it out of the woodworks off the back of major industry backing. In these parts, the relationship between the record labels and the artists can sometimes be fraught. However, names such as Burna Boy, Fireboy, Rema, and more, are often associated with this class of stars bolstered to fame and making their break once a record label got involved.
Ria Sean, Aristokrat Records' latest signee is one of such artists now enjoying her moment. Although she's been making music long before finding her feet in the industry, the Nigerian singer/songwriter recently signed a deal with Aristokrat Records' and  Island Def Jam (Universal Music France), which has only served to catapult her into greater career heights.
View this post on Instagram
Earlier this year, following the official announcement of her deal with Aristokrat, Ria Sean reintroduced herself with the glittering Afropop single titled "Lemonade", a groovy number that found her exploring love and heartbreak while toeing similar lines as the Queen of Pop, Beyoncé did back in 2016 with her sixth solo studio album of the same name. Since then, audiences in these parts have been eagerly awaiting new material from the sweet-voiced singer who actually began her music career in her church choir.
In the time since its release, Ria Sean has gone on to feature in a number of collaborations with a talented spate of stars including Leriq, Adekunle Gold, Moelogo, and more. Continuing to build on this existing hype, the singer has just released a new single titled "Money Bag", a mid-tempo Afrofusion track that finds the singer spinning empowering messages about her singular focus on the bag.
Over the smooth Dehveen-produced single, the talented singer employes a medley of airy keys, twinkling production and soul-stirring vocals as she reaffirms her focus in her life: squarely focused on her growth, goals and success. Singing "Control freaks don't run me race/Only the cheese" over the song's first verse, Ria conveys weighty messages about focusing on herself and her development by weaving stories about obstacles set to deter her from performing on top of her game.
As the song builds, Ria Sean's message becomes more unapologetic. She unabashedly sings about what she expects out of life and from everyone around her: peace of mind. There's a renowned saying that money stops nonsense and Ria knows this all too well as she exerts a similar urgency to accumulate wealth that insulates one from life's toughest storms. Over the song's hook she sings "I no send no motherfucker/only about the money bag," armed to the teeth with bold proclamations about the current lifestyle she enjoys.
It's not so much that Ria is boasting. She's singing about a common theme in music and one that's been tried and tested by every artist and rapper since the age of time. However, the singer puts her own unique spin on it by never straying from delivering fierce relatable lyrics and her sultry voice. With her debut EP 'Fluid' set for release later this year, Ria Sean continues to show that she's able to hold her on and whets appetites for what's to come on her first body of work.
Speaking about the new single, the singer shared that:
"Money Bag is about chasing the bag! It's about the go-getter part of me, and my creativity as an artist. I always want to do something new, my mind is deeply focused on my dreams, and every other thing seems secondary".
Stream "Money Bag" below.
Featured image credits/Instagram
---