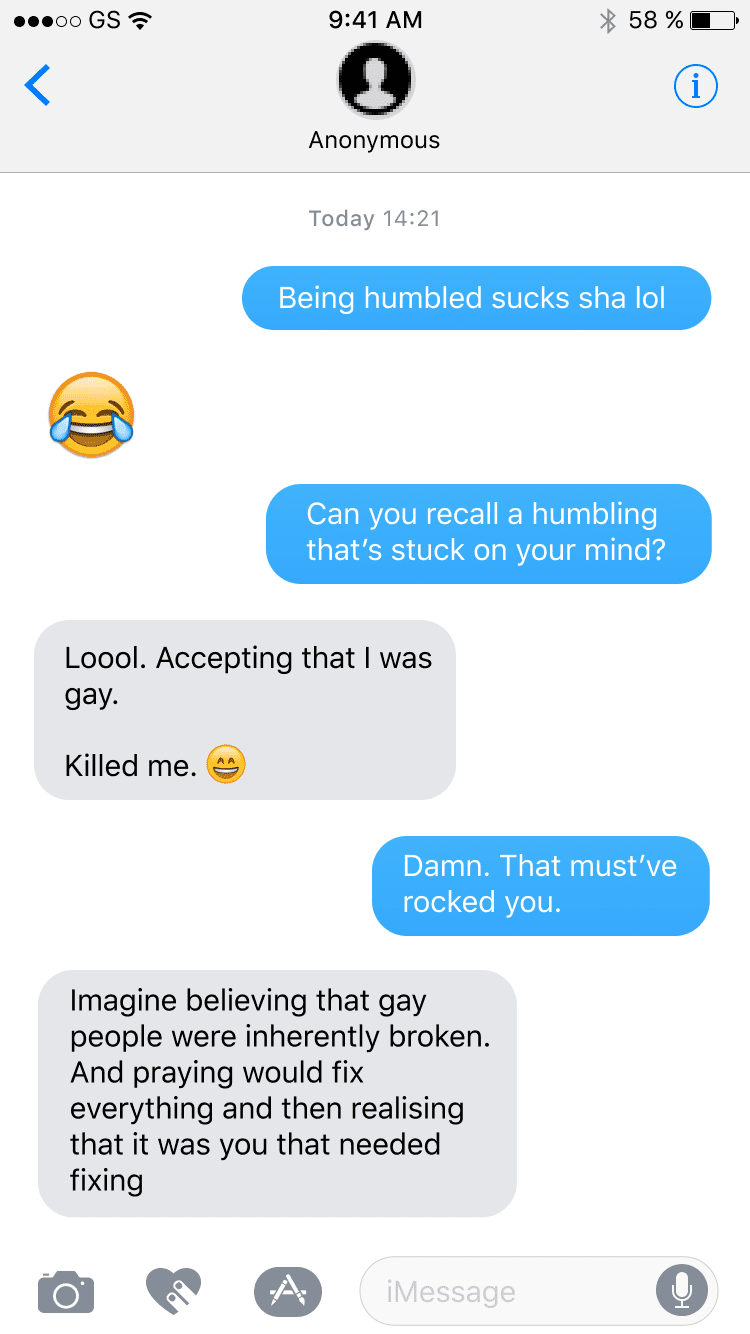 8 young Africans reveal how they discovered their queerness to us
People are queer, deal with it.
As heavy as this year has been so far, from global health crises to the adverse effects on our economy, there's enough to make you want to unplug and detox till 2021. While that may be the case for some, we couldn't possibly gloss over the fact that June is the month of pride and there are members of our community who aren't able to express their queerness how they would truly like to.
We have definitely become irreverently louder in dismantling the societal structures which aim to discriminate against some members of our society, and this activism should extend to the LGBTQIA+ society, as we all know it's not easy navigating life in a country like Nigeria where people's sexual orientation and identity are still criminalised.
Yesterday, we learnt that lawmakers in Gabon voted to decriminalise homosexuality, and we couldn't be happier for our brothers and sisters in the Central African state. We look forward to the day where the queer community in Nigeria will also be afforded the same basic human rights.
View this post on Instagram
In our bid to celebrate the resilience of members in our community, we spoke to some young Africans about how they discovered their queerness, what it means to them and how social media is helping change the perception of LGBTQI+ persons in the continent.
I actually never had a lightbulb moment when I realised I was pansexual. I used to have loads of crushes on girls growing up, but I never knew what they were because it wasn't common. Then, in my final year of high school, my roommate and I kissed and it was so different.
I choose to be visible because for someone like me who works in the media/music industry, it's good to use my platform and represent the queer community. It makes others feel safe and more confident to be their true selves.
K, 25, F.
So I first realised I was queer in high school, but I always had an inclination. Like primary school, I would play house with my best friend and we'd kiss through our school hats and in high school, there were some experiences but I'd say I became comfortable with the idea of being queer when I was in University.
I had the freedom to use dating apps go to queer events and explore my community. Visibility on social media helps me feel less perverted ngl because there's a lot of shame I had to get past especially from high school.
S, 22, F.
I didn't realise I was gay until, I'd say university. I internalised a lot of homophobia growing up and my parents made it worse by picking on me. My mum would always complain about me painting my nails or doing 'girly' things and I just didn't understand why it was a big deal. When I left Accra, I really able to be myself.
T, 25, M.
I don't know when I realised but I know I embraced it in 2018, when I met my current girlfriend. I had previous encounters with women, but I wasn't aware that there was a community or anything that needed to be embraced. Being visibly queer online has two sides: it can be very dangerous but it can also be refreshing as you're showing more closeted members of the society that it's okay to just be themselves.
A, 24, F.
I was actually homophobic growing up. I acted out harshly towards others knowing that somewhere in the back of my head, I also liked men too. I went to an all-boys secondary school and that's where I realised I was drawn to men like me. It was difficult, especially back then when the attitudes towards gay men were much worse, I'm thankful for accepting friends.
P, 27, M.
I realised I was a lesbian three years ago when I was talking to another queer friend who was coming out to me. I kind of realised after having sexual relationships with men that just left me feeling nothing. At the time, I didn't know, but later on a date with my ex, I kept getting drawn to this girl and it was like everything just clicked.
Being visible really helps me because I am learning to accept myself more. I became way more comfortable, free, confident, creative. It also helps other people that may not be there yet in their journey. I've been that unhappy girl so it's going to be okay, you'll keep finding yourself every day.
A, 22, F.
I think I always knew I was bisexual. Ever since I was little I found myself more attracted to women than I ever was to men. When my friends and I were in high school and they were all exploring relationships and partnering up with men, I found the entire thing to be stupid and unnecessary. I've always hated men.
For so long growing up, I was so scared of my thoughts and feelings. I thought I was sick, thought I was a pervert, thought I was going to hell. Being able to see LGBTQ presentation in today's world is something I never thought would happen as a little girl. It makes little me so happy to know she's not alone and it gives me hope for little girls who are going through the same things I was.
J, 22, F.
So I am still figuring myself out. I feel heavy imposter syndrome actually, like I have denied queer attraction so much that I don't deserve to be in the space. I fell in love with my best friend in school back then. She was gay, but we never spoke about my feelings for her. We had a massive falling out, was so dramatic and I'm sure it's because I was in denial and a huge dick about it. But I realised I was queer like yesterday lol. Cos I was like, I actually find women attractive. Like I find everyone attractive, literally, anyone can get it. Tbh I just don't really believe I have a sexuality. Everyone is attractive but I will only get with people I'm into like romantically.
W, 23, F.
People are just queer, deal with it.
Featured image credits/GaymingMagazine
---
Tami is living in a black mirror episode and can't seem to wake up. Tweet your fave female artistes at her @tamimak_
---