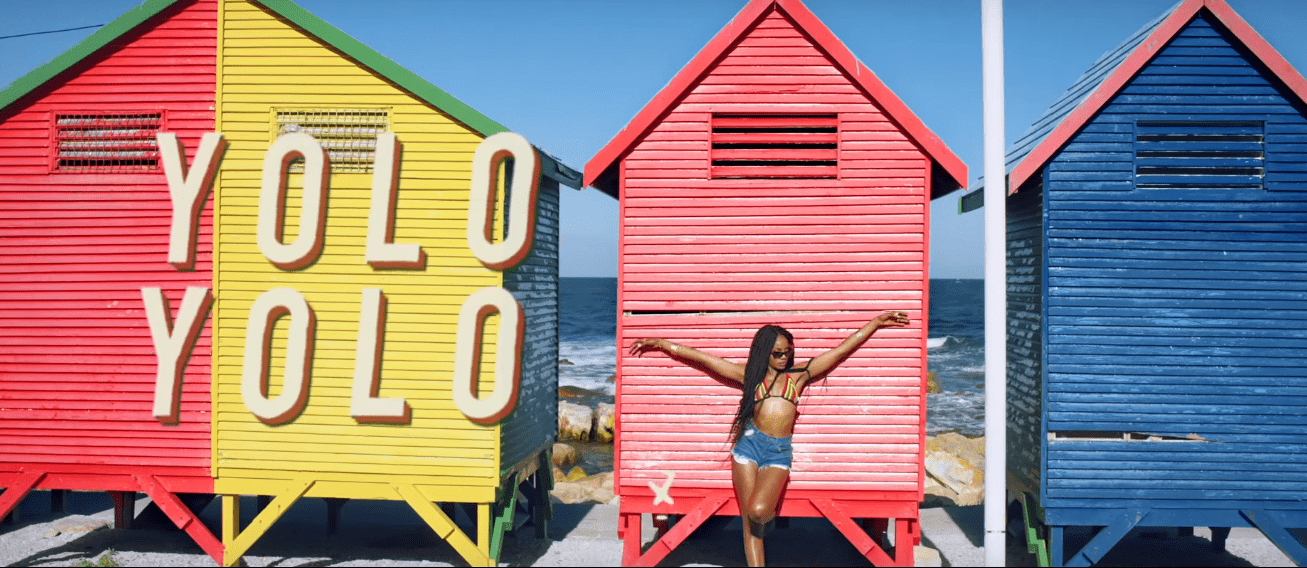 Seyi Shay's New Music Video for Yolo Yolo May Be Broken
Seyi Shay hops on the Latino train.
Words by Fisayo Okare
https://www.instagram.com/p/BRu2mEdA5vx/?taken-by=iamseyishay
Finding a break into the international mainstream can be a daunting task. For Seyi Shay, her new single incorporates elements of Afrobeat drums and Latin inspired acoustics. This crisscross is a very common maneuver for mainstream appeal and on Seyi Shay's "Yolo Yolo", you hear an inherent attempt for a universal sound, with a focus on rhythm and melody as opposed to instrumentation, which used to be a safe cover for artists to hide lackluster lyrics and incoherent content.
The accompanying video is shot against the beautiful landscape of South Africa's tropics with lush colours, costumes and props, that truly embodies the intended Latino feel of the video. Seyi dons a blue off-shoulder top with a printed fringe skirt and bangles that portrays her as a gypsy and with her statement neck choker, a "Cleopatra".
Though this Latin American touch is a phenomenal thing, it might just be the only thing you can get out of the video. No doubt, the video has a good cinematic appeal but you might find yourself wondering about the video's point when you are done.
Watch Seyi Shay's Video for "Yolo Yolo" here
Featured Image Credit: Youtube