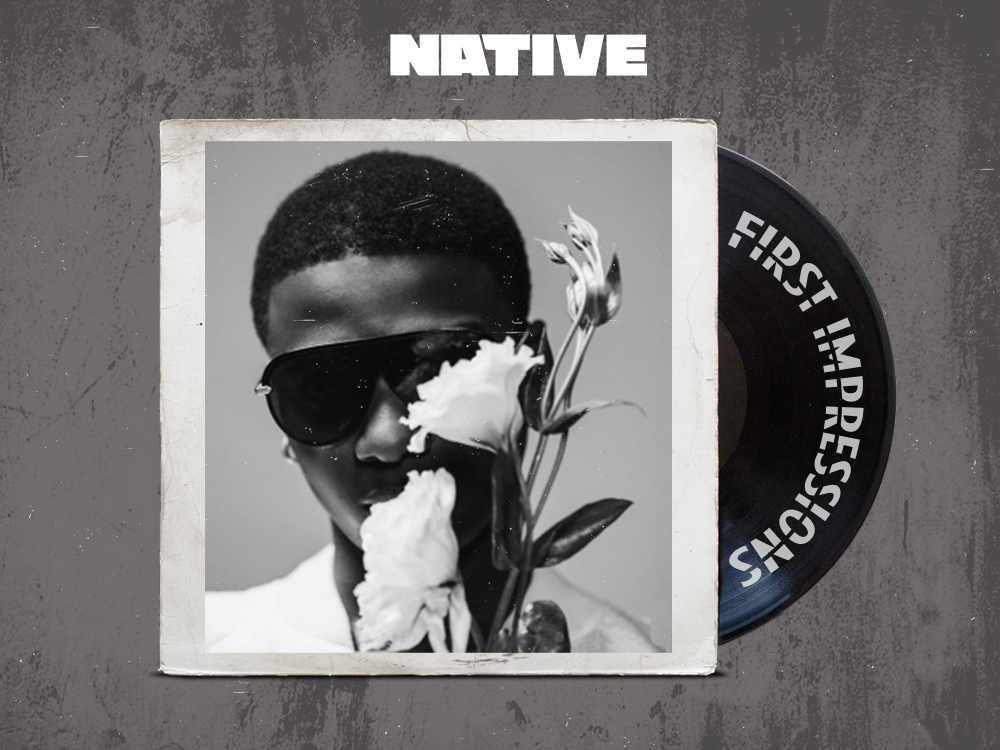 Our First Impressions Of Wizkid's New Single "Bad For Me"
His first solo single in two years
The last time Wizkid released a single was in 2020 with the H.E.R.-featuring "Smile." The track was a precursor to the artist's fourth studio album 'Made in Lagos.' Since then, Wizkid's career has been on an upward trajectory as he wields the flag of Afropop from this side to the world watching.
'Made in Lagos' spawned the Tems-assisted "Essence," a smash hit that has dominated airwaves around the world and massively impacted the career of its featured artist. The track and its host album even received two nominations respectively—Best Global Music Performance and Best Global Music Album—at the 64th Annual Grammy Awards.
With his latest, Sammy Soso & P2J-produced single "Bad To Me," which could be a precursor to the much touted 'More Love, Less Ego,' Wizkid is throwing his hat into the heated ring—a stage that has seen eager newcomers like Asake stamp their authority on the music industry. Like everyone keen to hear what a new Wizkid song sounds like, The NATIVE's editorial staff enters the fray to give our first impressions.
View this post on Instagram
Favourite Verse
Wonu: My favourite verse on this record will have to be the first verse. I particularly love how Wizkid opens the record with the lyrics "highway, this kind of body dey cause migraine" as he sings to his love interest. I think the entire record is definitely going to be on our airwaves for a bit. It's a different Wiz from 'Made In Lagos' and I really like how Wizkid is not afraid of experimenting with music. They don't call him the biggest bird for nothing.
Maria: My pick for this is the first verse. The opening lyrics, "This kind of body don dey cause a migraine / Lady, girl your body bad to me" are very serenading and warm and in that one verse he praised his muse, told haters off and geared to getting money all over a catchy melody. Big Wiz has done it again.
Tami: I'm a bit unsure how I feel about this new track. This is probably because I didn't listen to it till much later after its release, after I had read the timelines first impressions of the new track. My expectations were sky high to say the least. However, if I had to settle on a memorable verse, it'll be the song's closer which features Wizkid chanting "casamigos for my amigos," a lyric that carries heavy cultural value for anyone who is tuned into the nightlife scene around the world. Casamigos better sign Starboy.
Thoughts on Production
Cynthia: Master of his own tunes, Wizkid has a way of delivering a calm entertaining song where he doesn't have to try so hard just like this song. The production of the song is good with the mixture of Amapiano, and Afropop that does not disappoint when you think of Big Wiz. The sound doesn't follow the trendy beats going viral not but still not falling short of a good make.
Dennis: Not even Wizkid is immune to trends. "Bad To Me" is in obvious conversation with the modish tricks in Nigerian pop: Amapiano flirtations, check; crowd vocals on the chanted hook, check. Over the last few years, especially with the classic 'Made in Lagos', Wiz has been charting a unique path, but he's swerved directly into the mainstream and, with the trusted help of P2J and Sammy Soso, he's about to take a lot of people's lunch money. What makes this song captivating beyond the trend co-opting, though, is the subtle but evident pieces of notable Wizkid-P2J combo idiosyncrasies, especially with how incredibly lush the beat sounds, which is always perfect for that impossibly cool delivery current Wiz continues to flaunt.
View this post on Instagram
Overall first impression
Moore: "Bad To Me" in a lot of ways is very much what one would expect from Wizkid. It's a very catchy tune, with a smooth beat that is never overwhelming. While its familiarity may be an issue for some listeners, for an artist like Wizkid whose songs are always crowd pleasers, this is mostly a benefit and it's almost guaranteed to become a new club anthem.
Tela: It's no doubt that Wizkid has mastered the art of giving sustainable music while still ensuring they are fan fervent. The emphasis on the percussion rhythms and the complex jazzy background punctiliously blend with Wizkid's vocals giving us a slice of serenading. I love the easy going complexity of the song is as it passes one message live life, enjoys love, and have amazing moments. Wizkid has reached a point where he doesn't have to try too hard to entertain and I am here for this.
Daniel: Wizkid decided to let go of any pressure on this track and I am here for it. Coming late to the amapiano party not changing the landscape as much and yet still delivering the smooth and classy Wizkid that we love. An easy and danceable tune that will be here for a while. He is Big Wiz afterall.
Stream "Bad For Me" below.
Featured image credits/NATIVE