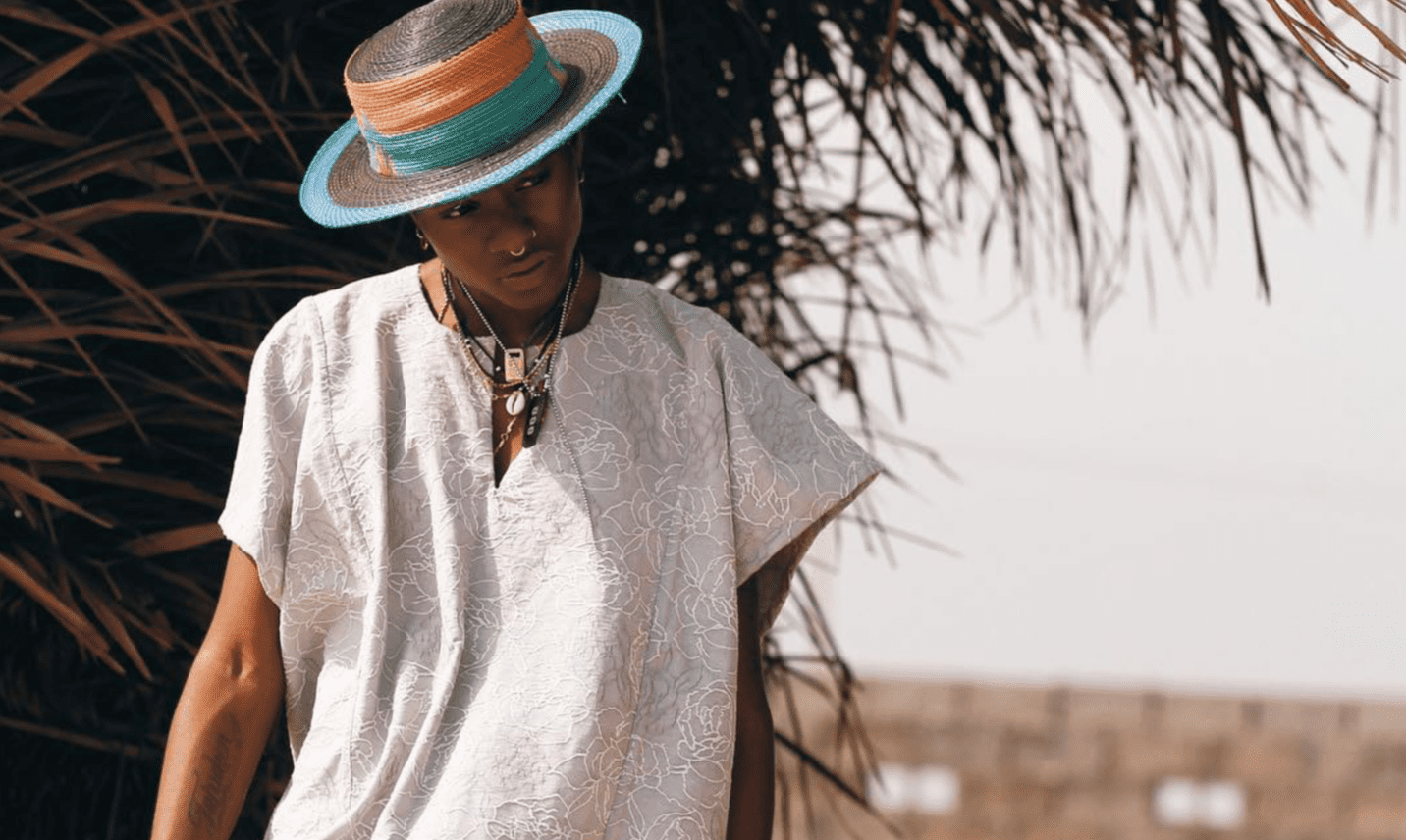 Crown Wavy The Creator our new non-conformist it-Girl
Wavy has always been Wavy. Even she doesn't know it.
Wavy the creator is one of those artists who jealously guard their government name. We suspect this deliberate mysteriousness is part-marketing ploy and part-tool to keep the spotlight on her music and her carefully crafted stage persona. She has cultivated her interest in the arts as an asset while retaining an aura of cool. Wavy has managed to interweave three facets of a career –photography, videography (Wavy Film) and music– without conforming to norms, but the ones she creates for herself. A platinum blonde hair and bleached eyebrows give her an otherworldly mien, one she plays up with a signature legion of neck and hand accessories, facial piercings and tattoos. There is quite literally no one with a visual brand like Wavy's in Nigeria right now.
Her androgyny is a counterpoint for multiple generations of women and girls who have been told that conforming to established practices is a sine qua non of living. Already, such genuine vision —"I touch the sky, I'm flying I'm just so High"—encapsulates the ethos guiding Wavy since her first single, "H.I.G.H (Her In Greater Heights)", in June. This draws you into her world and how she's managed to sculpt herself into this person we see today.
As an artist, she first stepped in the studio for her first ever-recorded song 2 years ago. It was a feature on a friend's song. He heard her trill after a session and his first impression was "oh shiit! Pretty wavy". This birthed her music name 'Wavy'. But you see, Wavy has always been Wavy. Even she doesn't know it. When we first speak to wavy, she didn't have much to say. It strikes you as if all there really is, is bound to be shown to you through her works. And if she really does need to express herself, it will be through music or her fashion brand, Azif.
What defines Wavy's cool isn't something that has never been created before, but developing something from a thing that already exists to birth a new, which then becomes subjectively hers. She explains this in her words, "To be honest, ideas and anything arts and creative related is really recycled, but what's cool about that is the fact that you can take an idea and morph it into yours so, I think that's pretty cool." And the unique symbiosis between this and her music is she makes her process flexible.
For her, when producing music, the atmosphere of the song comes first. "It's really Just about the vibes", she says. According to Wavy, it's about "whatever I'm feeling, either they are making a beat as I'm writing to it, and I just flow based on the vibes. So, the vibes and the atmosphere are always important to the final result of your music, or whatever you are actually creating."
Wavy is a girl that doesn't fight for cool. It's who she is.
Check out the lyric video to her single "Her In Greater Heights (H.I.G.H)" and her performance at '90s baby soundoff' below.
Feature Image Credit: Instagram/@Wavythecreator
---
Fisayo is a journalist who thinks writing is hard and reading too. But her journey somewhere reveals, words are like pawns on chessboard when writing. She wants to see, create and share with the world, experience & communicate these experiences. Tweet at her @fisvyo
---