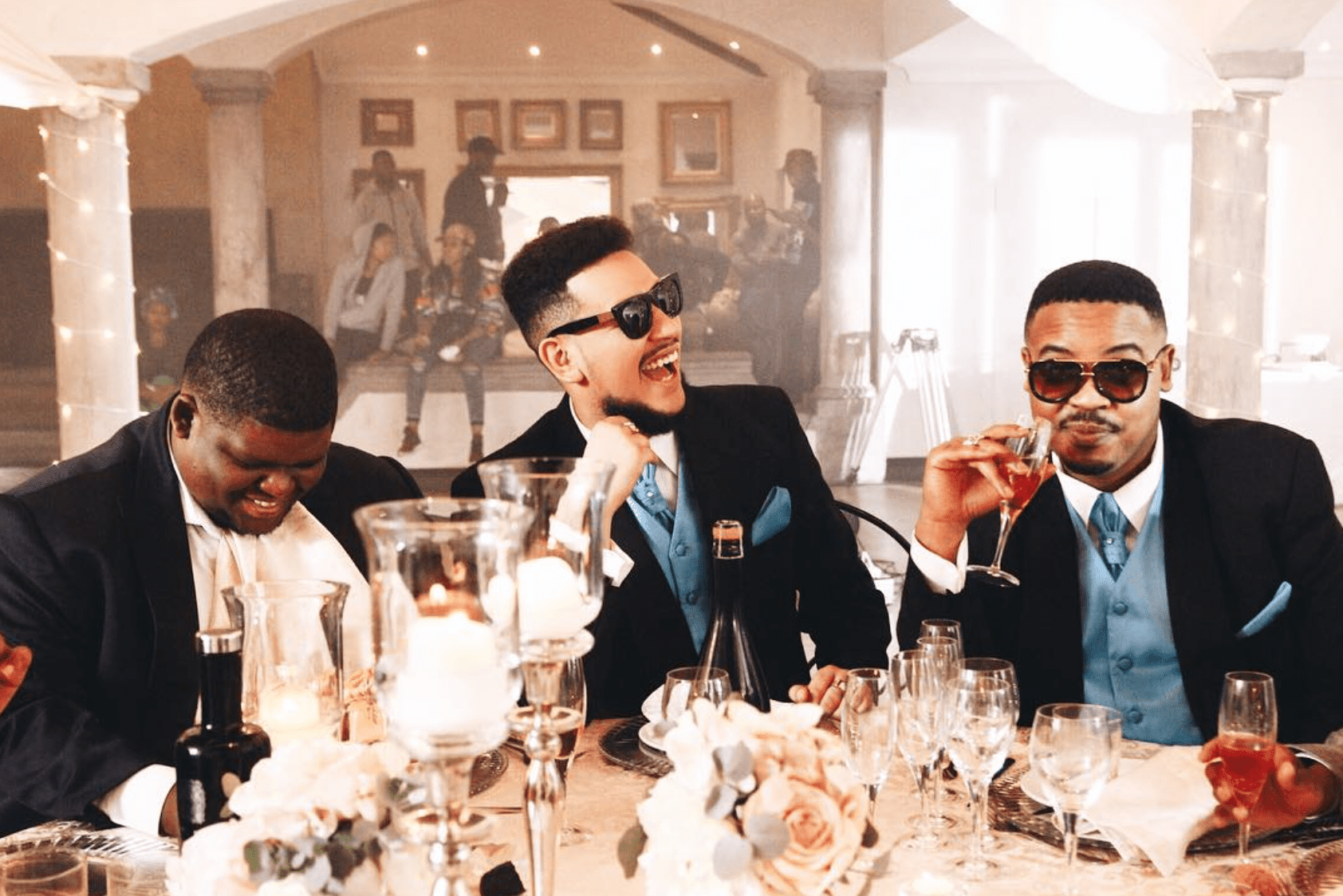 A possible wedding between Matheba and Forbes? Watch AKA's music video for "Caiphus Song"
Who doesn't like a happy ending?
Words by Fisayo Okare
The blogs are going to have a field day trying to draw allusion between AKA's new song "Caiphus Song" and the love triangle that has plagued his relationship with ex girlfriend, Dj Zinhle and his current girlfriend, Bonang Matheba, and speculating about which lines reference which woman. It is… sweet gist, I know. But if we want to know that, we could go to Genius and click on every interpreted line of the lyrics. After all, the single's been out since February 21st. So, why don't we talk about the excitement the newly released video gives us instead?
One thing that may not strike you is the single white rose in the very first shot of "Caiphus Song". So miniature and easy to overlook but it's the single most important metaphor, a Rosetta stone to understanding the rest of the video.
Some videos are creatively crafted in such a way that you may not easily recognise the subliminal messages. But the director always offers a key of sorts, a way to get in. "Caiphus Song"'s key is its white rose, also known as the bridal rose. This traditional wedding flower signals that the video is of course going to be told as a wedding narrative. Which totally makes sense for a song that embodies the theme of love.
The video features South-African actors, Jessica Nkosi and Warren Masemola who play the newly-weds. Meanwhile, Warren Masemola and his groomsmen, including AKA himself, have just had a hangover from a stag night and are nearly late for the wedding in the morning. Warren realizes and wakes up the remaining people. Eventually, they arrive there even before the bride, Jessica. Warren is all sweaty and anxious in anticipation of his love until she finally graces the entrance of the popular Johannesburg wedding venue, Avianto. And all is a happy-ever-after union. It might not have happened for Zinhle, it might not happen for Matheba, but AKA wants us to at least wonder.
Check out AKA's video for "Caiphus Song" below.
Feature Image Credit: Instagram/akaworldwide