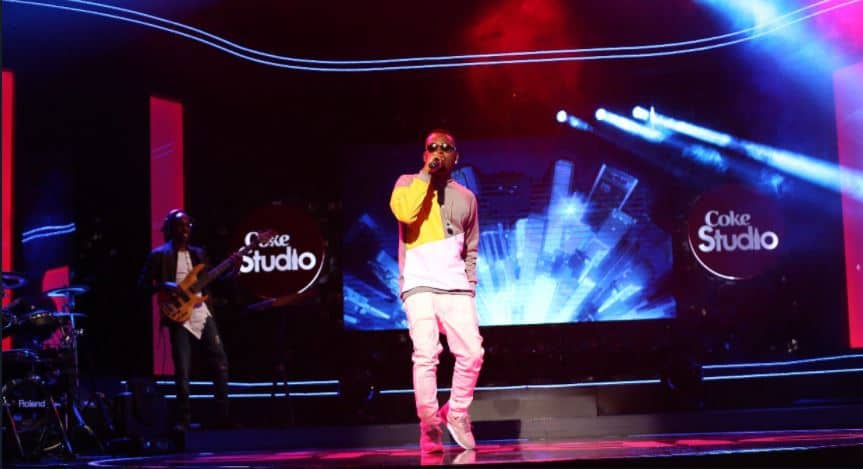 Olamide unveils Album art and Tracklist for 'Lagos Nawa'
Looks like he's bringing the hood to the elitist.
After months of treating his fans to the street anthem "Wo" and subsequently teasing new album, Olamide has officially revealed both the album art and track list to his much anticipated 7th solo album "Lagos Nawa". In the reveal which took place on Instagram, Olamide credited Mojarzido as the art cover creator and Young Jon as the producer though he pointed himself out as the producer on track 7.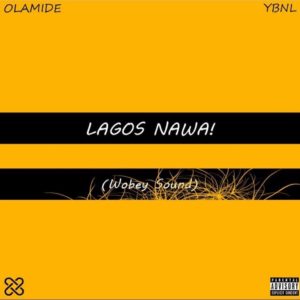 The cover art will, to those who know nothing about the biggest city in Africa, look as basic as colors yellow and black.  But to someone in the know, it is ubiquitous as Lagos itself, a representation of the yellow buses with the black strips frequently seen on the streets and roads of Lagos. So one can deduce from these representations that the album is in fact a tribute to Lagos city, but if the album title doesn't convince you of that, then the trade mark of Bola Tinubu the 12th Governor of Lagos state, which got featured too on the cover art should.
It is also worth noting that Olamide has consistently released an album every year since the start of his career, and on his Instagram post he revealed that the 17-track album, which features artists like Tiwa Savage, Phyno, Reminisce was made in 48 hours. We know already that the longer an album is, the more likely it will be of inferior quality, but we sure are rooting for Olamide to deliver on this album, which he also says will drop on the 17-11-17. Notice how the number 7 has been in play? but we just might be wrong to conclude that perhaps a number play trend [Think Falz: 27],  is about to start in the music industry.
Take a look at "Lagos Nawa" full track list.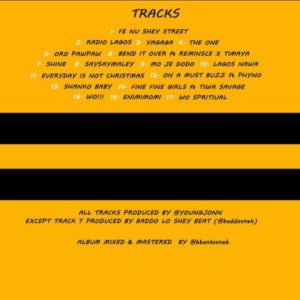 ---
"Ifunaya is too queer to live, too rare to die" Tweet at her @Iphynaya
---