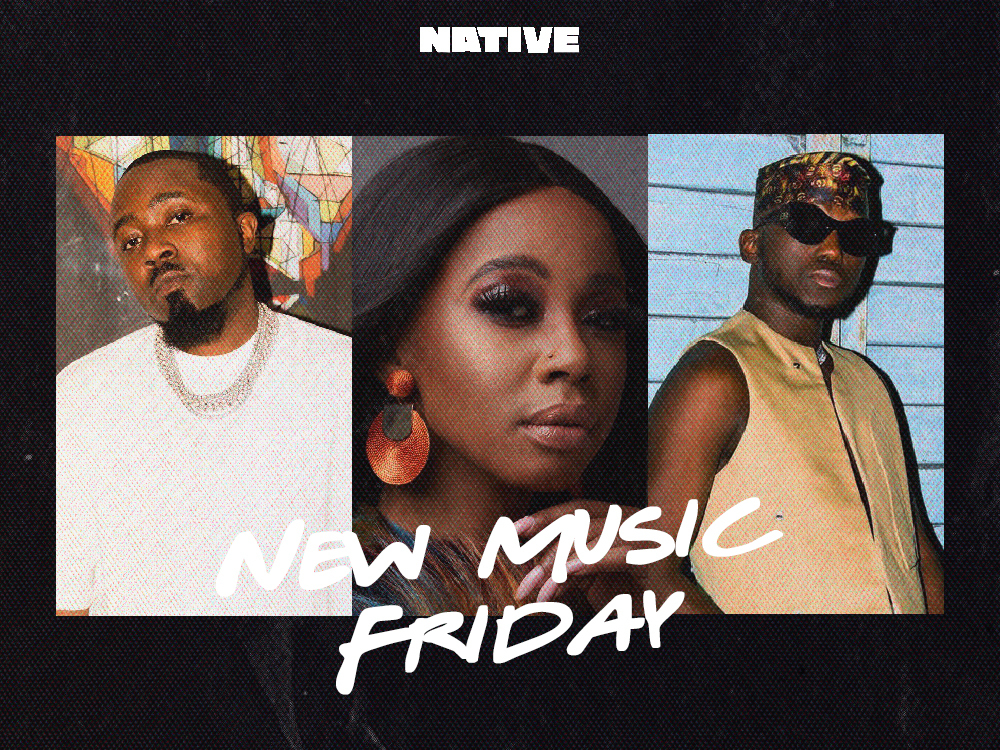 New Music Friday: New Projects From DJ Spinall, Ice Prince, Tayc & More
New week, new projects
It's Friday and the weekend beckons. What better time to unwind with the latest music projects from the African continent? More than ever, artists are utilising their creativity for the satisfaction of music fans around the world. These projects serve the purpose of preserving a moment (or moments) and distilling them into sonic pleasures.
On this week's New Music Friday, there's new music from Nigeria, Afropop's capital, inward-looking but global-attuned sound from Morocco and delicious Rap-influenced concoctions from Kenya and South Africa.
DJ Spinall – 'Top Boy' 
For his 6th studio project, DJ Spinall brings forward the 15-tracker titled 'Top Boy.' The album cuts across many different sonics and sounds as Spinall taps artists such as Summer Walker, Niniola, Minz, Azanti, Kemuel, Olamide, Adekunle Gold and many others. The body of work also sees production credits from himself and other record producers such as Ozedikus, Kemuel, Magicsticks, TSB,  TMXO and more. It also features the standout records "Cloud 9" and "Pallazzo." 
Ice Prince – 'To Be Continued' 
Veteran rapper Ice Prince is back and better with his new project 'To Be Continued.'  After taking a brief hiatus from releasing any projects, Ice Prince is here with his brand new 6-track EP. On the project he speaks on leveling up, being a  better version of himself as well as self appreciation. On the solo body of work, he remains at his most confident as he spits melodic rap bars over the beats of each record, remaining in sync with every producer on the project. It's safe to say that Ice Prince has not lost his touch since his last body of work 'C.O.L.D' in 2018. 
Zubi  – 'Dear Z' 
Singer and songwriter Zubi has arrived with a new 8-track EP titled 'Dear Z.' The body of work serves as a letter from himself to himself, reminding himself of his strengths, his accomplishments and how far he has come. It features the pre-existing tracks "Brother" and "Designer," and also sees guest appearances from performing artists such as Anime Naami and Ashref. 
Reece Madlisa – 'Kwaito Nama Medi'
In addition to being a prolific hit-maker, Reece Madlisa is something of an influencer. In 2020, alongside frequent collaborator Zuma, the South African artist became a mainstream star with the release of 'Ama Roto', the EP which housed the uber-popular hit, "Jazzidisciples (Zlele)." Clearly influenced by Kwaito vocalists like Kabelo and Spikiri, Rece employs a blaring rap-chant style and he's a forebear to the many Amapiano vocalists using the same approach. 'Kwaito Nama Medi' is his first project as a solo artist, and the follow up to 2021's 'Ama Roto, Vol. 1 (Kwaito Edition)'. On its five tracks, he's joined by Nobantu Vilakazi, uNder alum Khanyisa, producer/DJ LuuDadeejay, and more collaborators.
Tayc – 'Room 96'
French-Cameroonian singer Tayc is arguably the most popular R&B-influenced artist in urban French music and the Francophone Africa region. He calls his style of music Afrolov and, across five full-length projects, many hit songs and dozens of collaborations, the sensual, romance-based approach to his music remains definitive. 'Room 96' is his sixth project, and it was released a day before Valentine's, a clear marketing show of intention. Opting to go without any guests, the 9-song run is a succinct suite of 90s R&B-suffused songs, including the pre-released single from earlier this year, "Carry Me" and its acoustic version as a bonus addition.
Kelly Khumalo – 'From A God to A King'
Resilience is a common theme in Kelly Khumalo's music. Last year, allegations that she was involved in the 2014 murder of her partner, the beloved goalkeeper and South African men's football national team captain, Senzo Meyiwa, gained renewed attention with the release of the Netflix documentary series, 'Senzo: Murder of a Soccer Star'. While she doesn't reference the allegations directly on her tenth album, 'From A God to A King', her resilience in the face of adversity is the defining element of the Valentine's Day release. Joined by Sbu Soule, Mbuso Khoza and Mthunzi, with production work overseen by Mondli Ngcobo, Khumalo glides between South African Pop, Afrosoul and Gospel, as she celebrates divine protection and explores the intricacy of love romantic—and self-love.
Featured Image Credits/NATIVE