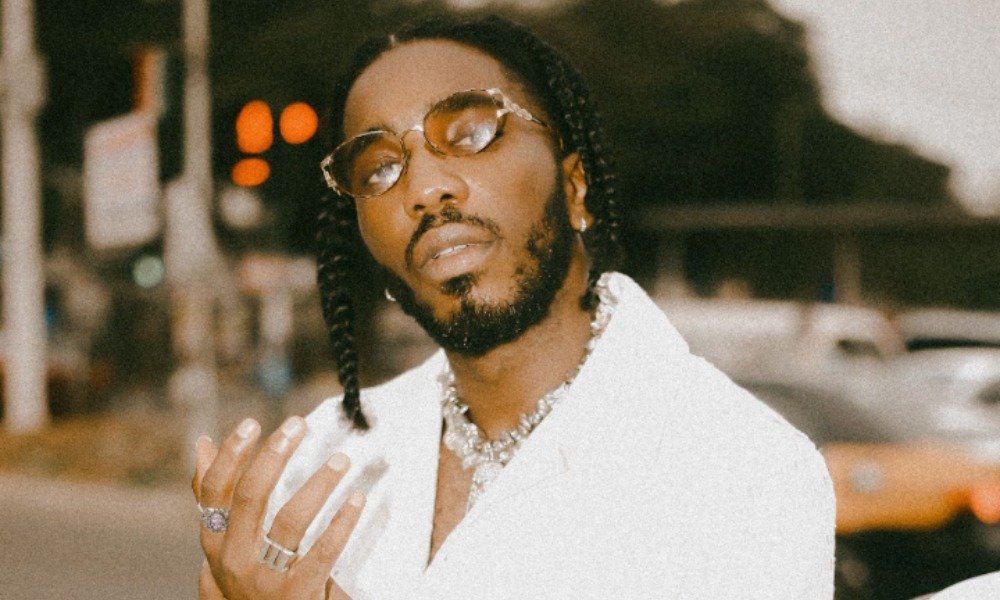 NATIVE Premiere: Teezee leads the "New Government" with Prettyboy D-O & Kofi Mole
new gov in town
Teezee has been on a steady streak of releasing the most thought-out and intriguing singles of the year. Earlier in the year, he began rolling out new music after a hiatus from releasing any solo material, beginning with the Maison 2500 and New World Ray-assisted single "Guala" and soon after, the end-of-year banger titled "BADI" featuring Davido.
All these will culminate in the release of his sophomore project 'Arrested By Love,' which fans will be gettting next year. Ahead of this, he's just released a new single in time for the December festivities titled "New Government" featuring Nigerian rapper, Prettyboy D-O, and Ghanaian peer, Kofi Mole. 
View this post on Instagram
The latest release, "New Government" is an uptempo Afro-fusion track that sees all performers waxing poetic about leveling up and being in charge now while ushering in the new guard after years of rule under the outdated systems that govern our society. "But now there's a new government in charge/Pretty be the new government in charge/Teezee be the new government in charge," D-O chants over the infectious hook, bigging up himself and his collaborators as they revel in the triumph of their sound and style as two of the alternative scene's leading men.
Accompanied by the catchy new hit is the Yaw Phanta-directed video which doubles down on the song's triumphant mood featuring varying clips of Teezee and his fashionably clad collaborators as they rule the streets of Accra, Ghana. The video finds PrettyboyDO and Teezee sitting in a place of authority while delivering the news about the new vanguard in charge. The pair address how there is a new government capable of ushering the people into a new light while asking for support from their constituents. The video also captures all artists in a more colourful light on the streets, besides a car delivering their respective verses.
Ahead of the video's official release, we spoke with Teezee about ushering in a new sound, his upcoming album and the highlights faced while working on the video.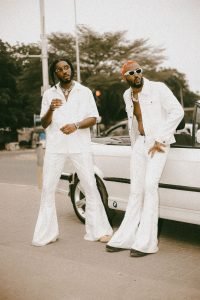 His answers, which follow below, have been lightly edited for clarity.
NATIVE: Can you tell us the inspiration behind the track "New Government"? 
TEEZEE: Just the fact that a new wave is taking over the music industry, no more gatekeepers and OGs can stop our shine. We move forward regardless. Taking everything that belongs to us
NATIVE: You've teamed up with two amazing artists Prettyboy D-O and Kofi Mole. How did the song come to life with both artists? 
TEEZEE: My niggas Pretty and Mole ! We all linked up in Accra and the connection between what we're doing across borders. S/O to Free The Youth for putting us all in the same room!
NATIVE: What were some of your major highlights while shooting the music video? 
TEEZEE: Knowing that the swag in this video is unmatched. Myself,  Pretty and Kofi all really pride ourselves on our personal style! Clearly, we are the ones in charge of music fashion P.
NATIVE: What do you want listeners and viewers to take away from this track alongside the video? 
TEEZEE: To us, it's a statement record and a perfect way to end the year. GH and Naij are like one now. And we want to be at the forefront of that connection.
NATIVE: With a couple of singles out now, what can listeners now expect on your forthcoming project? 
TEEZEE: They can expect an uncanny approach stylistically, sonically and visually. I'm really trying to put this p on a global scale.
Get an exclusive first look at "New Government" below.
Featured image credits/