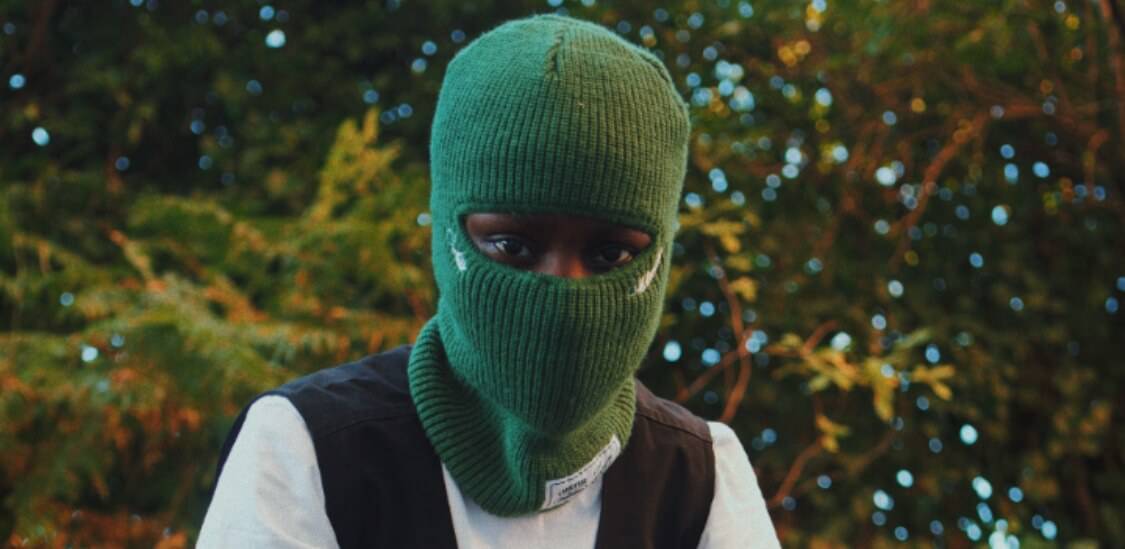 NATIVE Exclusive: Introducing Midas the Jagaban
There's a new kid on the block
In Greek mythology, King Midas was famously recognised as a greedy king whose itching palm led him into a life of tragedy. As the myth goes, his penchant for avariciousness landed him in a tight spot when he was cursed with the ability to turn everything he touched into shiny, hard gold–even his own daughter. These days, however, the legend of Midas has become synonymous with stories of good fortune and success and it's this connotation that inspired new kid on the block, Midas the Jagaban's unique moniker.
"Midas is my second persona. When I am Midas, I'm a different person entirely. And everything I touch kind of turns to gold so I related that to my music," she says to me during our conversation on Zoom last weekend. As for the Jagaban part of her moniker, she tells me that it was inspired by her Yoruba roots and a famous line on her debut single "Come We Bill Ehh". "There's a line on there that everyone likes and it goes "E mi Midas I be Jagaban" and I just knew that Midas the Jagaban was my story and it relates to me because I am leading the new generation. It seemed fitting". For an artist who remains clandestinely masked at all times, her operative intentions seemed strange to me but for her, she was only just getting started and introducing the world to her zestful persona.
"I'm at the beginning stages of my career.
I'm simply introducing myself as Midas the Jagaban and I want people to come party with me so my music is very representative of my vibe and my intentions."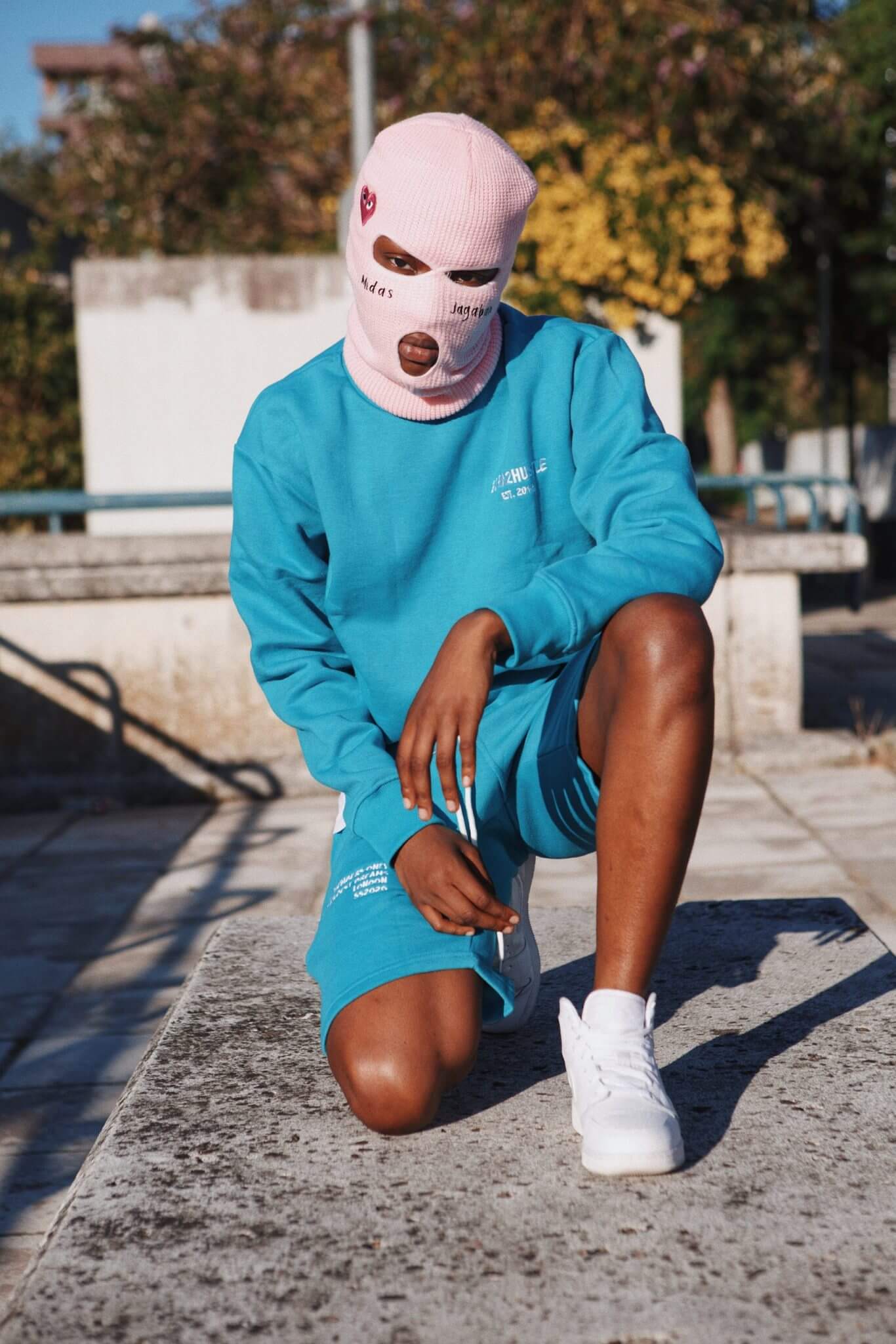 Born in the UK to a Nigerian family, Midas the Jagaban was under the usual African family pressures to succeed in life and finish her education for a suitable professional career. She was working jobs and paying bills but at the end of May, things finally fell into place for her despite the effects of the global pandemic on the music industry. "I was working for the last year and then it was just a matter of what I really wanted to do with my life. I was in a space where I was like I might as well just try. It's one life so why not?" she says to me with a laugh. Her statements are short and terse, but they pack just enough of a punch to give me good indication of the kind of future she envisions for herself and the music industry as a whole.
She tells me matter-of-factly about why she's finally ready: "It wasn't planned. It was more like I had gone to the studio, recorded this song, and then it had gotten such good reception so far so I was like yeah, I am doing this and I am going to do it properly". And much like it usually goes in life, things fell in place naturally, and she soon found a team of people who were just as committed to her grand vision as she was to catalyse her rise to the prominence. The result was her debut single "Come We Bill Ehh", a lively energetic single whose infectious beat all but commands that you rise up and burst into happy dance. And it seems to have caught on really well, haven amassed over 2 million views on Youtube so far.
"
The music I make is a vibe really
. Like it's quite repetitive but also it's very much very good vibes. When you are listening to it, it makes you forget a couple of bad vibes."
Despite haven started her career in the midst of a pandemic, Midas definitely has that golden touch when it comes to the music game. Her second single "Party With A Jagaban" is only a month old but already its hit and exceeded the 1 million views mark on Youtube and currently sits at number 3 on the official UK Afrobeats chart. For a newcomer, this is a very impressive feat and it's one that Midas the Jagaban does not take for granted. Already, there are calls from fans for her to feature with artists of similar ilk like Darkoo and Naira Marley and it's not hard to see why.
Her sound is very familiar. It's the catchy brand of danceable afropop with simple, memorable lyrics. Her music is influenced by her favorite artists at the moment which she names as Burna Boy, Naira Marley, Koffee, Wande Coal, and Teni. According to Midas the Jagaban, she's heavily inspired by the "vibes". Right now, the world is her oyster. She's at the nascent stages of what's looking up to be a successful run with her music and the only thing in front of her is her future. She says, "The future has sustained me. The fact that I don't know what's going to happen is scary but I want to find out. It keeps me going just to see and to keep seeing." And she's already primed for an even bigger 2021, having just been selected as one of the artists in the first edition of No Signal Radio's annual Yearbook, showcasing the artists the station is most excited about.
Currently, her home country Nigeria, which just marked its 60th independence day, is contesting the use of brutal force within the country's armed forces and the decades-long unfiltered excesses of her corrupt government. As a Nigerian living in the UK, Midas the Jagaban has been increasingly vocal about what's going on back at home. To her, she believes more than anything that change is coming, and the younger generation are the ones to effect such change. Just before we round up our conversation, she adds, "I think it is a very hard time but I think it's also an inspiring time because it just inspires change. Change is coming and I think that should inspire art or music in a way".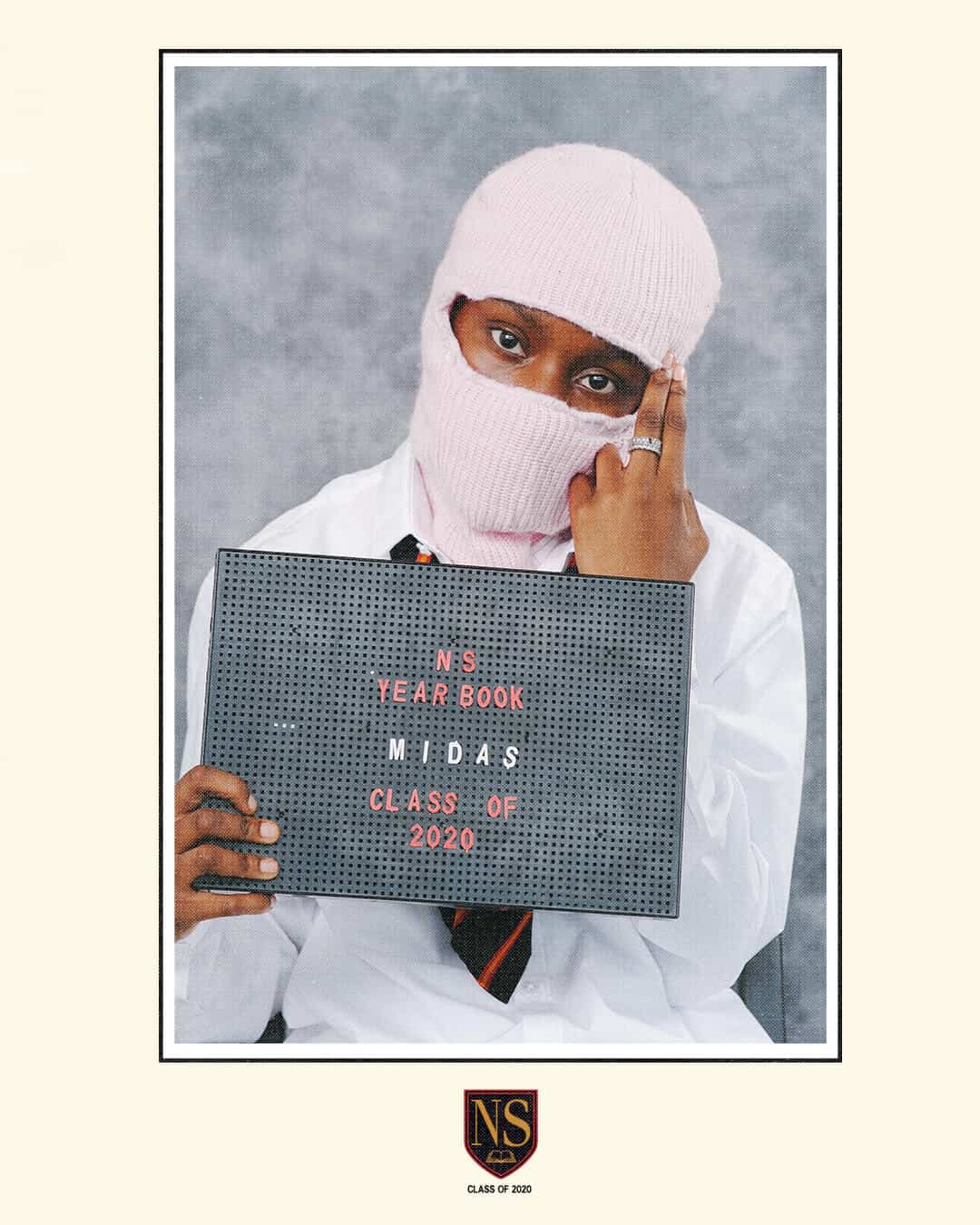 Featured image credits/MidastheJagaban
---
Tami is available here @tamimak_
---