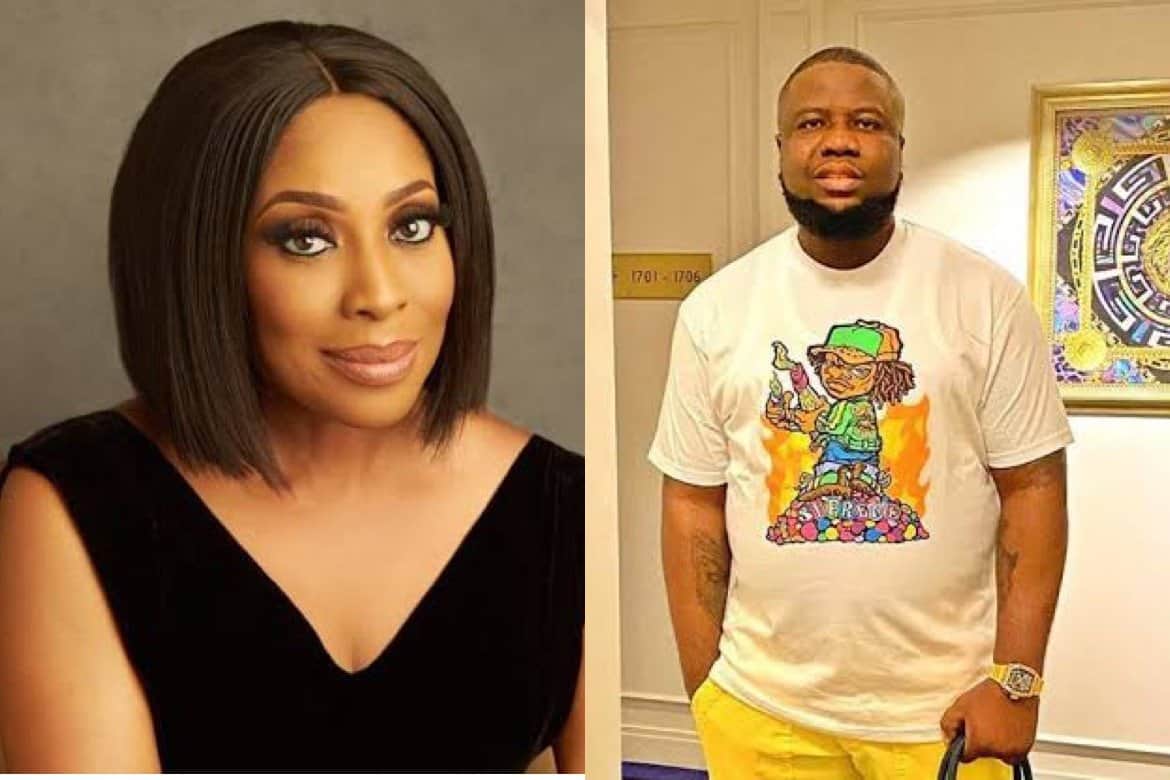 Mo Abudu's EbonyLife Studios acquires rights to make film about Hushpuppi
An action thriller on the life of Ramon Abbas
In June 2020, Dubai police arrested twelve alleged Nigerian fraudsters, including Ramon Abbas, popularly known as Hushpuppi. In the years leading up to the arrest, Hushpuppi was known for flaunting a ritzy lifestyle across social media, on Instagram especially, with pictures and videos of designer fits, luxury cars, worldly travels on private jets, expensive dinners with celebrities, and inspirational captions to match. For some, he was just another socialite and aspirational symbol living it up and showing the world; for others, the source of his wealth was a topic for negative suspicion, with the common allegation being cybercrime.
To the latter sect, Hushpuppi's arrest by the Dubai police force was the beginning of a long-awaited reckoning, one that was compounded by information that it was triggered by an investigation by the U.S' Federal Bureau of Investigation (FBI). Shortly after his arrest, Hushpuppi was extradited to the U.S to answer charges of money laundering. The FBI alleges that Abbas was part of a multinational network that made hundreds of millions of dollars from Business Email Compromise frauds and other types of scams. A month after his arrest, he was denied bail by a judge at a Chicago court and has since been in detention while the details surrounding the case unfolds.
Very recently, news broke that Abbas named top Nigerian police officer Abba Kyari as one of the co-conspirators in one of his scams. It was a shocking revelation, one that inevitably feeds into the widespread perception that the Nigerian police is one of the villains in the fight against crime. At the moment, Kyari has been suspended by the Nigerian police force while an "internal" investigation is being carried out, and the status of the FBI's request that the policeman be extradited to the U.S for questioning is still uncertain. There will probably be more twists and turns in Hushpuppi's case, but it's already eventful as is.
Earlier this week, on Thursday, Ace entertainment entrepreneur announced that her film production company, EbonyLife Studios, has acquired the rights to produce an action thriller based on the life of Ramon Abbas. The currently untitled project, which is set for Universal Pictures and will be executed with U.S-based Will Packer productions, will be using the Bloomberg article, "The fall of the billionaire Gucci master" by Evan Ratliff, as its primary source material.
Published just over a month ago, Ratliff's article tracks Abbas' life, from his beginnings in Nigeria up until the alleged multi-million dollar scams he initiated and took part in. While it isn't a full-length biography, the article is quite exhaustive and detailed enough for one of Nigeria's most prominent producers to attempt to turn into a feature film.
''When the Hushpuppi story made headlines last year, I pitched the story idea to @willpowerpacker and James Lopez," Mo Abudu wrote in the Instagram post announcing the project. "They bought the idea and as headlined in this press release, together we won the rights to the Bloomberg article by Evan Ratliff mentioned above." While the project is still in the phase of sourcing for the script writers, reception to the potential film has been ambivalent, with concerns that it might end up being an endearing representation of an alleged fraudster.
View this post on Instagram
Over the last few decades, cybercrime has become an increasing fixture amongst young Nigerians who see it as a way out of Nigeria's poverty-enabling environment. It's an illicit means that is now an international albatross, an agenda Hushpuppi's arrest has only given further validation. Going by the source article, the film will attempt to chart Abbas' path, showing us a character deeper than the ostentatious IG posts. It's a delicate subject to engage without feeding into the worst expectations of the film.
"To ensure that this story is told with authenticity, a Nigerian storyteller with our pedigree needs to be involved," Mo Abudu said of EbonyLife's spearheading involvement in the project. "Too often, these types of characters are one-dimensional and feed into the worst stereotypes. Hushpuppi's story is based on a real person whose story is already partly known to the world but the film gives us a real chance to tell a cautionary tale about a character formed by his environment and life choices." She went on to cite the films of seminal director Martin Scorcese, noting that they told the story of mafia kingpins without leaving the impression that all Italian-Americans were in the mafia.
Whatever EbonyLife and Mo Abudu eventually come up with, expect Nigerians and many others across the world to be watching through critical lenses.
---
@dennisadepeter is a staff writer at the NATIVE.
---