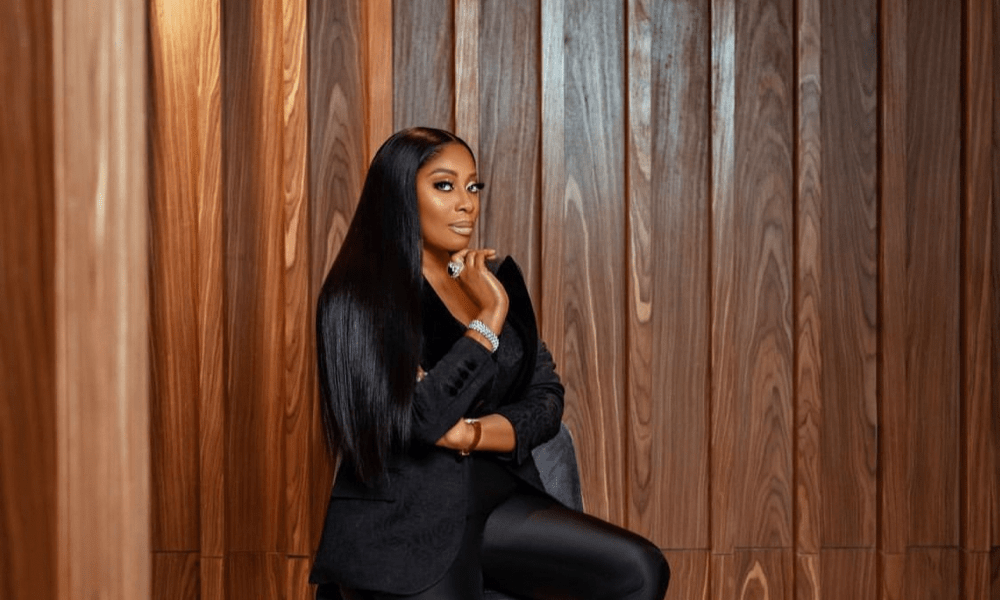 Mo Abudu Is Set To Make Her Directorial Debut With Two Short Films
She will direct two new short films
Mo Abudu is the name on everyone's lips in the film industry. The ace entertainment entrepreneur through her film company, Ebony Life Studios has orchestrated some of the most memorable Nigerian cinema in the past few years including 'Fifty,' 'The Wedding Party,' and more.
Now, following the announcement of her collaboration with Netflix Naija on forthcoming film, 'Elesin Oba,' which will premiere at the Toronto International Film Festival, Abudu is set to make her directorial debut with two short films, 'Her Perfect Life' and 'Iyawo Mi (My Wife).'
View this post on Instagram
The filmmaker is about to embark on a new journey in her career this month. According to a press release, Abudu will direct two short films, and be in charge of the entire filmmaking process for the very first time. This will mark Abudu's first full-length feature since 2015's 'Fifty', where she guided the storytelling process as an executive producer, but always sought experienced directors to helm each project. 
Her upcoming short films will find Abudu toeing new storylines. 'Her Perfect Life'  is about 39-year old Onajite Johnson-Ibrahim who seems to have the perfect life, happily married with beautiful children but still wants to end it all. The film stars Pearl Thusi and Joseph Benjamin. It will also feature appearances from Omawunmi Dada, Uzo Osimpka, Christian Paul and Mary Lazarus. The cast for 'Iyawo Mi (My Wife)' includes Adedimeji Lateef, Bolaji Ogunmola, Segun Arinze and Jude Chukwuka.
'Iyawo Mi (My Wife) is about Kunle and his wife Eniola, who has gone mad and wants to kill everyone. Kunle takes matters into his own hands and this results to tragic consequences. Both films will be executively produced and directed by Mo Abudu and Heidi Uys as Supervising Producer. These two projects are supported by The British High Commission and the French Embassy in Lagos, Nigeria.
In a press statement, Abudu shared: 
"I  believe in learning and understanding any major assignment I undertake. Directing is an art form that takes years to master, so I'm beginning with baby steps. I have written two short films that I will be directing – 'Her Perfect Life' and 'Iyawo Mi (My Wife),' a predominantly Yoruba language film."
"Although these stories are fictional, they highlight the mental health challenges, hardly spoken about in Nigerian society, that many people deal with all over the world. Mental health issues can affect anyone, regardless of age, race, income or social class, and they are on the increase."
Featured Image Credits/