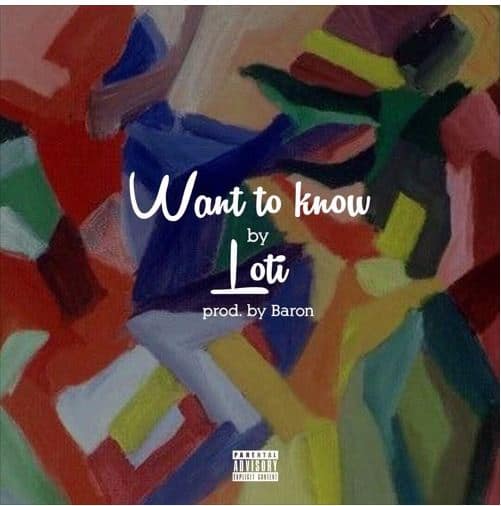 Listen to Loti draw the line in the sand on "Want to Know"
Music you can break up to.
Afro-House has grown from this niche experimental genre into a mainstream tour de force, changing how we approach African music and giving us some of the year's most distinctive hits. From the newbies like Dj Yin's "Good Loving", to veterans like Niniola's "Maradona" and Seyi Shay's "Yolo Yolo", the genre has been predominantly owned by female artist/male producer duos. Singer Loti is throwing his hat into the ring and his own interpretations of the genre's definitions with his new song "Want to Know".
With production work by Baron, Loti's "Want To Know" takes that distinctive thumping house bass and slows it down a beat, perhaps indirectly referencing the much slower 'Banku' music that all the major hits this year have copied. The instrumentation is pretty austere, with a complex electronic drum sample layered over the bass beat and then interspersed with a schlocky piano chord. All the song's real dexterity comes from Loti himself, who is a suprisingly inspired song writer. Loti paints a picture of an artist unsure of where he stands with his ladylove and reassessing his relationship with her. He asks more from her, more commitment or perhaps just that she be more present. There are few gems in the lyrics and the song's hook is the kind of earworm that you'll spend weeks trying to get rid of.
Listen to "Want to know" here.
---
Edwin eats his rice and cabbages. Tweet at him@edgothboy
---