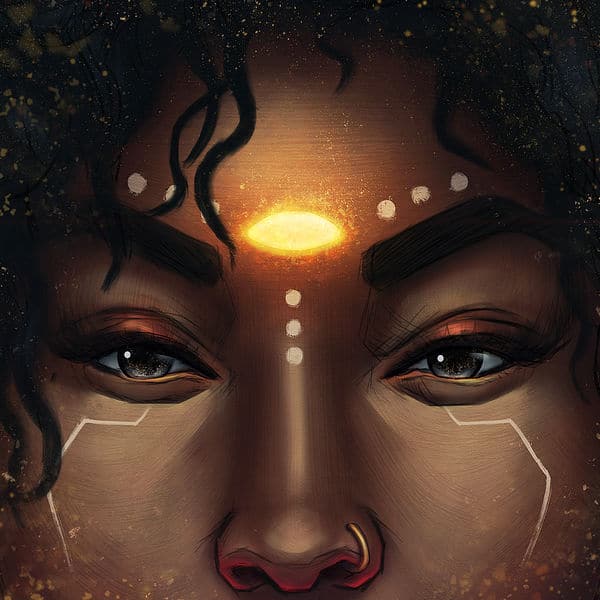 Is Kemi Ade's 'Third' neo soul greatness? We think so.
Neo Soul Perfection
British Nigerian singer Kemi Ade's new song "Third" is quite simply neo soul greatness.
Repping South London and with pipes that instantly remind you of the neo-soul greats, India Arie, Jill Scott and Chantell Moore, Ade's preoccupation with Afro-futurism helps separate her sound from the genre, and elevates her songwriting to reflect her personal experiences and beliefs. She's already been cited by Complex and Fame for her first single 'Then' and her first EP 'The Coffee Shop' was an impressive showcase of her songwriting skills. Now she's taking her sound back to its roots with her new single 'Third'.
"Third" is as classic Neo-soul as they come at first, a heavy bass thumps, layered with bass and rhythm guitar licks and a synth piano, slinking across the notes. But Ade is well into the future as she puts her own metaphysical spin on the conventional love song, weaving in elements of a metaphorical third eye and a love so strong it connects her with a hitherto unknown spiritual sphere. Ade is so deft that 'Third' feels immersive, much shorter than it's four minutes. It's the kind of song that can only be really enjoyed on replay, as the soundtrack to your day.
Ade's graciously allowed free downloads on her Soundcloud, don't be a slacker, get to it right away.