For our interview, Dare invites me into the micro-office of his home on Lagos' upper east side. We go through a black-tiled stairway, with a painted portrait of his Dad hanging on the wall with 'Chief Olaitan' written just beneath the image. He has grown reluctant to grant interviews because the questions are often mundane; 'like, what's your best colour?'.
Funnily, when we meet, I want to ask if his favourite colour is green because he is polite and self-possessed in green tees and green sweatpants, with a green bottle of beer in his hand. Dare isn't interested in an interview that doesn't appreciate the needful art of conversation; it's got to be an interview that's going to pull something out of him. But it's exactly this seeming self-importance that makes Dare stand out, as someone who is still in his early years, in the scope of Nigeria's movie industry.
Dare Olaitan's debut feature movie, Ojukokoro was one of the most successful last year, solidifying Dare as one of the most compelling young filmmakers out. Three weeks from now, is the screening of his movie at Metrograph in New York, made possible through KJM 3 Entertainment Group's new program "Nollywood 3.0; Images and Stories From the African Diaspora". Dare is content, mostly he seems unfazed. His main concern is still just figuring out new ways to market Ojukokoro and an upcoming movie set for next year.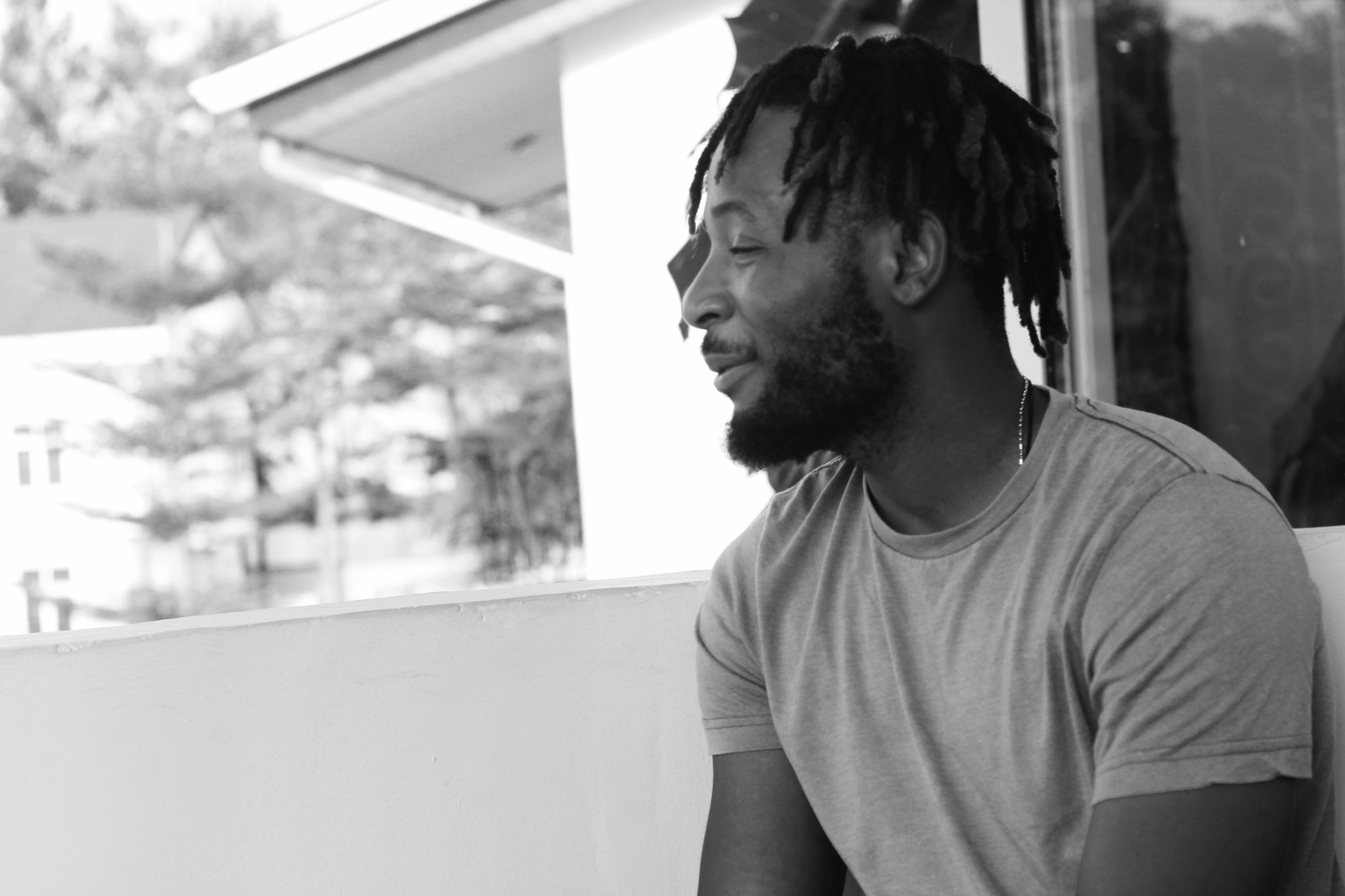 After choosing to study Economics and Business Management in Ilinois for his first degree, only later did Dare's decision to pursue a career in filmmaking arise. His final senior year project (BSc) had been to write a paper about a market industry in an emerging country; he chose to do it on Nollywood.
In the years to come, Dare would transfer his knack for Economics and Business, the skills he gained from two years of film school and one year of NYSC working in film production and eventually birth his debut movie, Ojukokoro.
He made Ojukokoro two years ago after he had gotten back from Colorado Film School in Denver. He was trying very hard to earn a living in Nigeria, "to plug into things and see how things work" he says. But "the sense of how things worked, and how things were meant to work weren't meshing". At that point, exasperated Dare was like "what if everything in Nigeria is just a fraud" because the Nigerian economy wasn't making any sense to him. His 'mind-set was that he'd get to make a film and hopefully, sell it to Amazon in America.
Part of the motivation behind his international outreach is a desire to build audiences in foreign markets—to become a truly global filmmaker and "economically, get the World to know that there's a viable film culture out here", he says. More than erecting a global tent pole brand with Singularity-Media co-managed with his brother Niyi Olaitan, Dare is reaching out for inspiration and new ideas about how well to integrate storytelling into marketing.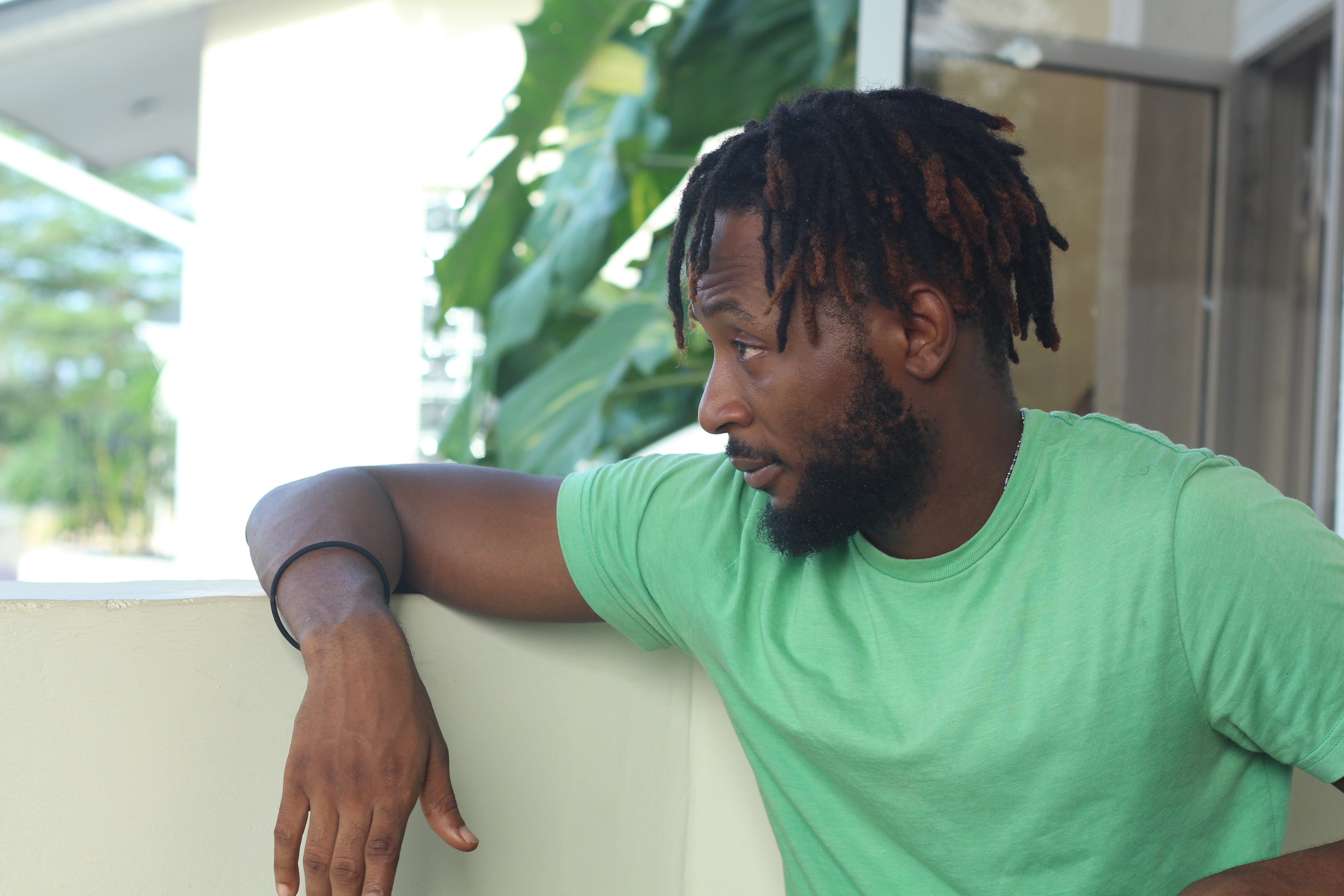 With KJM3's new program, "Nollywood 3.0: Images and Stories From the African Diaspora", Ojukokoro is going to be screened in New York. What does this mean for Nigerian cinema?
Basically, other avenues of distribution, which is the most important thing at this moment, in my opinion, to make the industry grow.
What does the screening mean for you as a young African filmmaker?
So in the business of movies, almost every Nigerian movie is an independent movie. An independent movie being there's no studio system. Independent meaning that most likely the director is going to be the one raising all the funds. The whole shebang is in someone's head.
In a studio system, the studio has the money and can plan. For studio movies, there already set links that will be a source of distribution. So I've always known from the jump, for this to make any sense, my movies have to go to America. There we can get the exposure to hopefully build a system here.  So this New York thing just means my plan worked.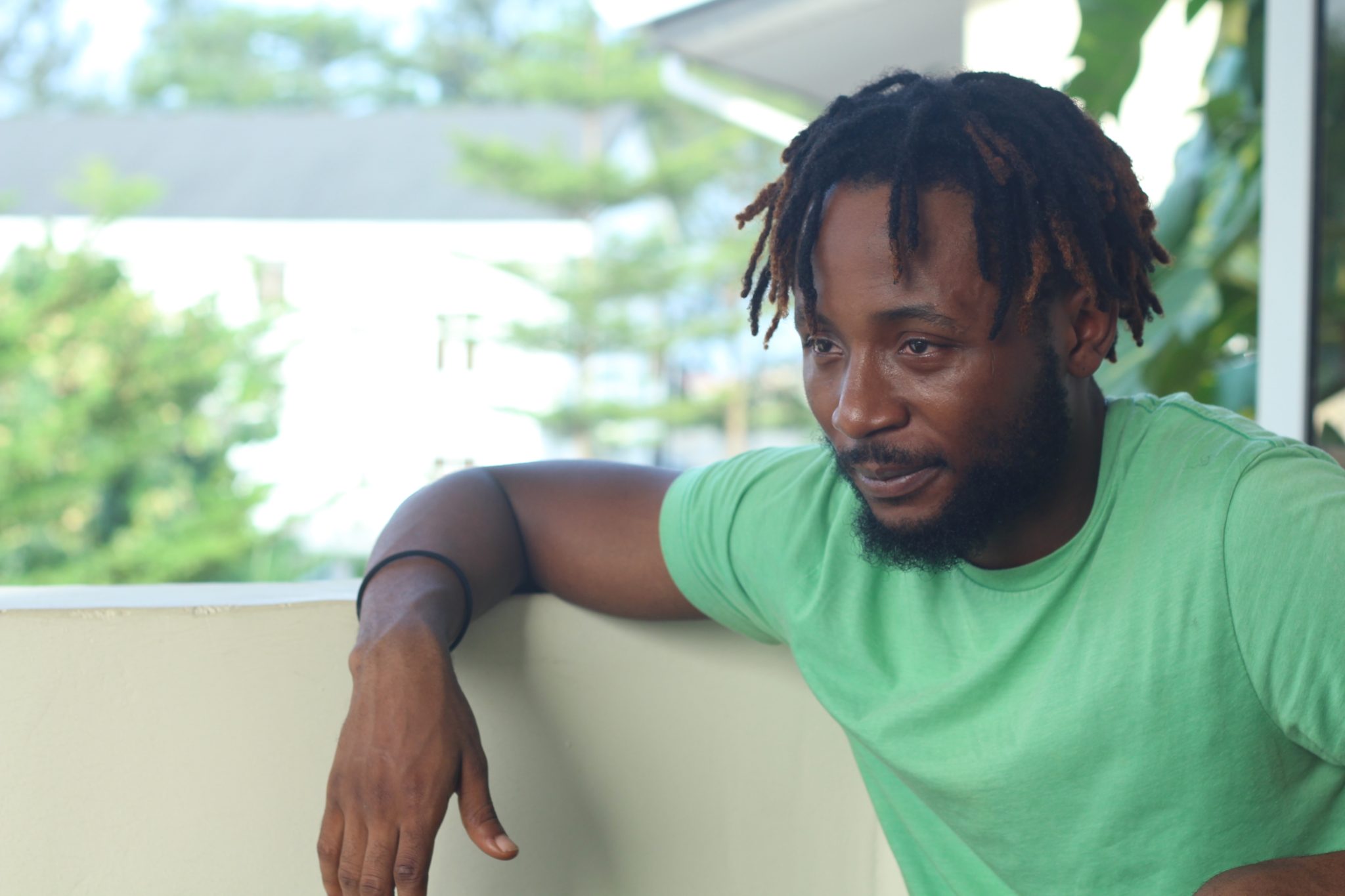 Have you been to Metrograph before though or would this be your first? Apparently, it's a sanctum for cinephiles, a complete ecosystem. How are you preparing for the Q&A session?
No, I sent a couple of friends to go check it out, just to see how it is. It's like fire. You can't really prepare for a Q&A but I know the length and breadth of what can happen.
Can you talk briefly about Ojukokoro, the representation it brings to cinema and why you were compelled to tell this story?
It wasn't really a compel-a-tion. I had moved back, my parents were always on my head and I was trying very hard to earn a living, to plug in to see how things worked. Like I said when you're trying to do something for the first time, you always try to learn from people that did it before. So I was like what's the closest thing to the Nigerian movie industry that is kind of formal; and it was the Mexican movie industry. But they make better movies than us. So I was like who has made it from that scene to Hollywood? (Cause that's my long-term aim. By 30, I want to be making movies in Hollywood)
So there's this guy, Rodriguez (that made Spy kids, Sin City). For his first movie, El Marachi, he made that with $7,000, a guitar case, and a bar. Essentially, he wrote a story around what he had.
So I sat down there and I'm like what the fuck do I have? I have a petrol station, a brief case; I have one prop gun, I know some guy with a camera. And I wrote my story around what I had. That was the only story I could have written at that point in time, based on where I was then.
When I made this movie, I had one goal. I made a movie to prove I could  be a filmmaker in this industry. Additional goals were hopefully an Amazon and iTunes release.
I did not think I was going to American cinemas [Just yet]. My long term was always to be here. So this is a surprise in that aspect. This movie is good but I don't think it's that good. I feel like I know the limitations.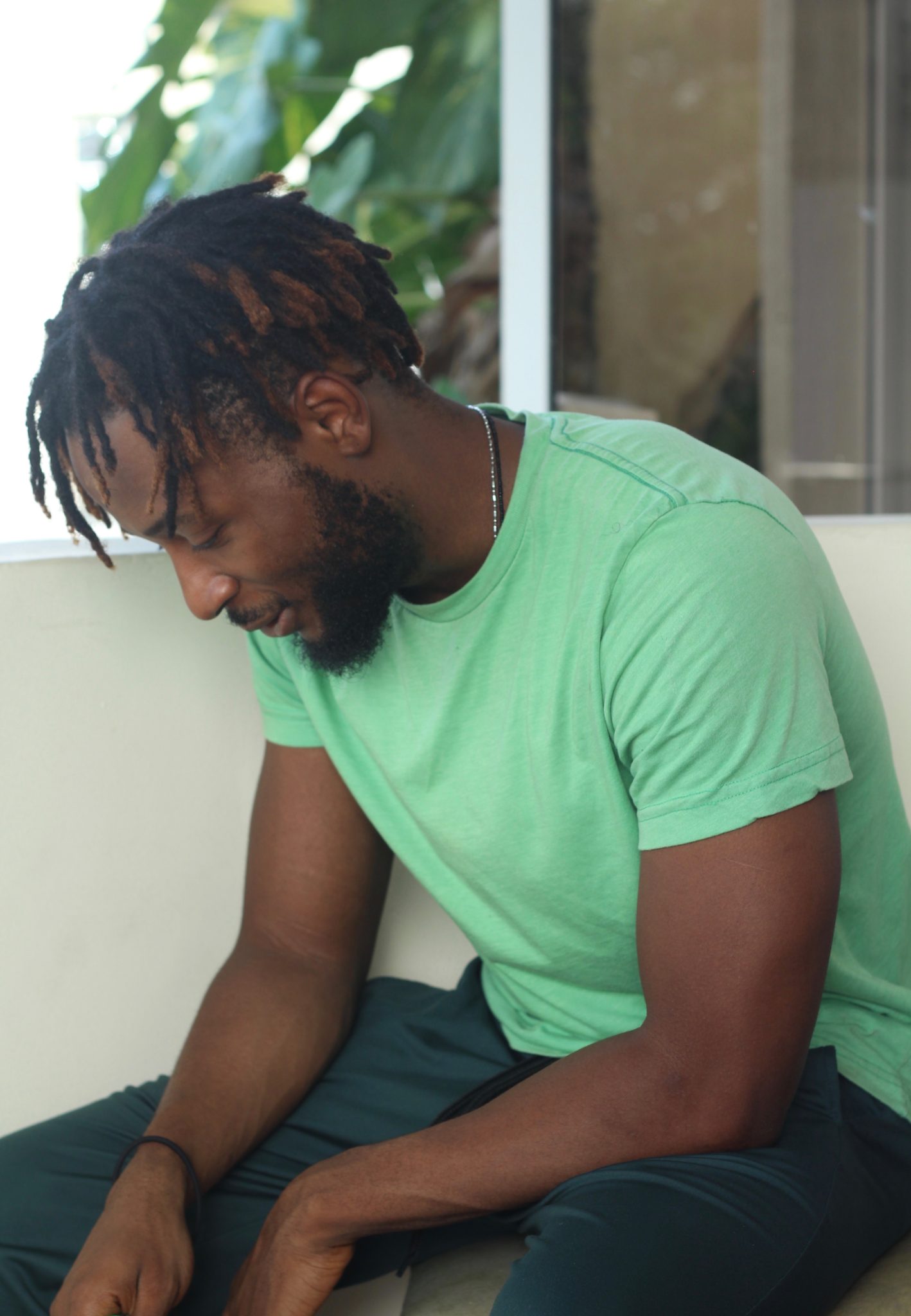 The movie you were on the set of in Abeokuta, which I suppose is still in the works, was that your movie?
Yeah, it is, I'm not making anything for anybody for a while.
Is the movie going to be out this year?
No, it's not going to be out this year.
What else have you been up to in the past three months of 2018 and what do you have on the schedule for the rest of the year?
This movie.
That's what I've been doing for the past year and that's what I'm going to be doing for the next one year.
What's the movie about?
The movie is tentatively called Knock Out Blessing. It's a movie about a girl who was born in the village, and comes to Lagos after a great personal tragedy with her grandpa who was training her to be a boxer. It should be really good. But it's going to take us a while to make it; there's like a bunch of VFX and CGI.
What were some of the challenges you encountered while producing Ojukororo and how are you trying to overcome some of those challenges for this new movie?
Sometimes people think of challenges in terms of the physical things that stand in your way. In terms of number of cinemas…etc. But I've started to have a more holistic view of this thing. I guess my problems last time was people told me things and I believed them. I let people tell me things because of my lack of experience. Currently, Black Panther is about to make 350-400 million naira in the cinemas that exist in Nigeria. So there's that amount of people that can watch a movie like that in Nigeria; the people exist.
There's a difference between Art and there's a difference between Business. I now know filmmaking as a business is finding a way for both to coexist or balance at the same time. The way I'm looking at marketing now from what I've learnt from Ojukokoro is more about Legs-in-seat marketing vs. people-knowing-about-your-movie marketing.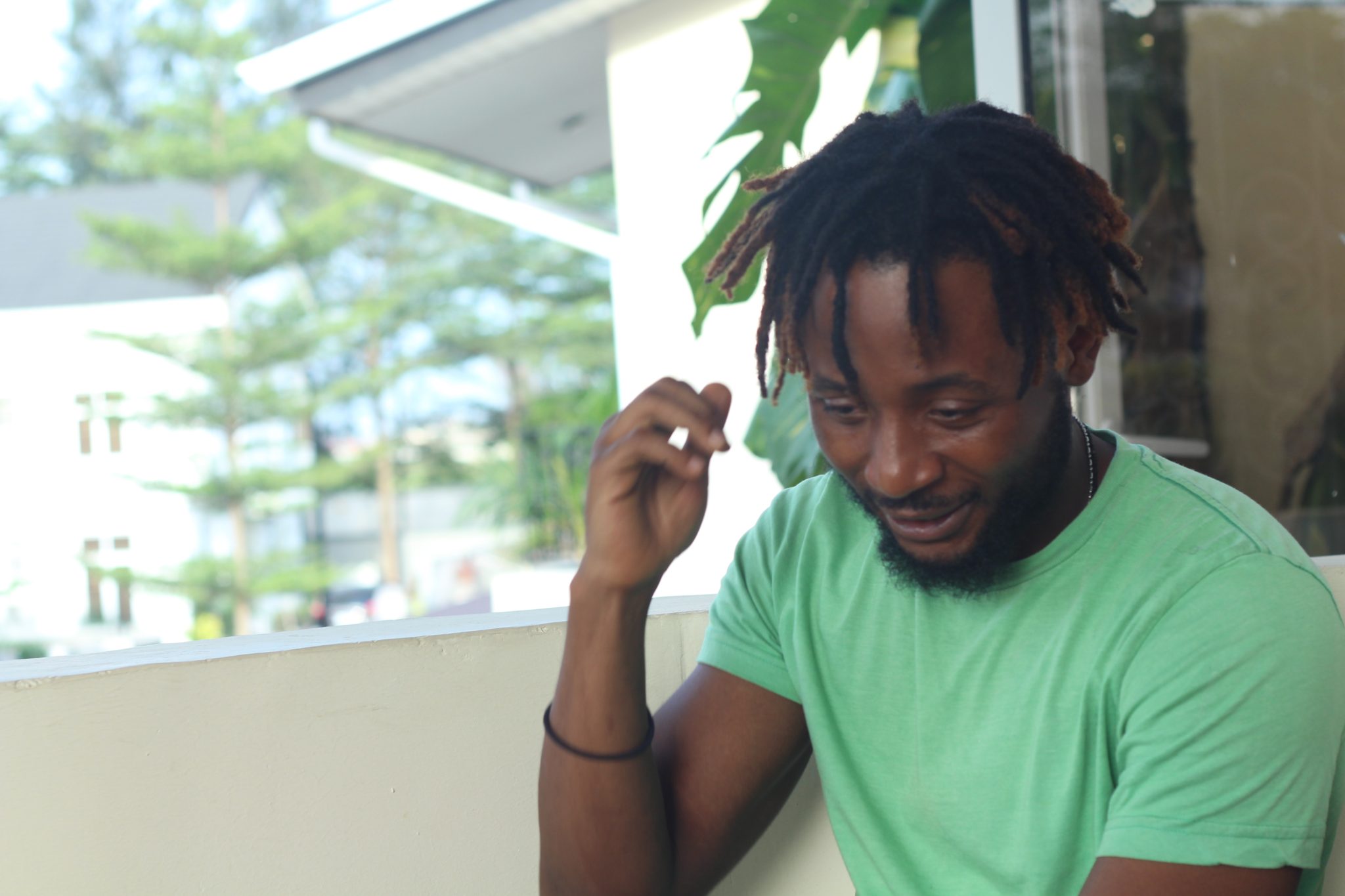 Starting with this first movie, Dare Olaitan has been levelling up continuously, and with the huge year he has just had; Knock Out Blessing will represent the culmination of yet another growth spurt. In the main time, he will be seen at Metrograph with his producer, Femi Ogunsanwo, on April 13th to screen Ojukokoro with audiences.
Image Credits: Fisayo Okare for NATIVE
---
Fisayo is a journalist in search of words. Tweet at her @fisvyo
---