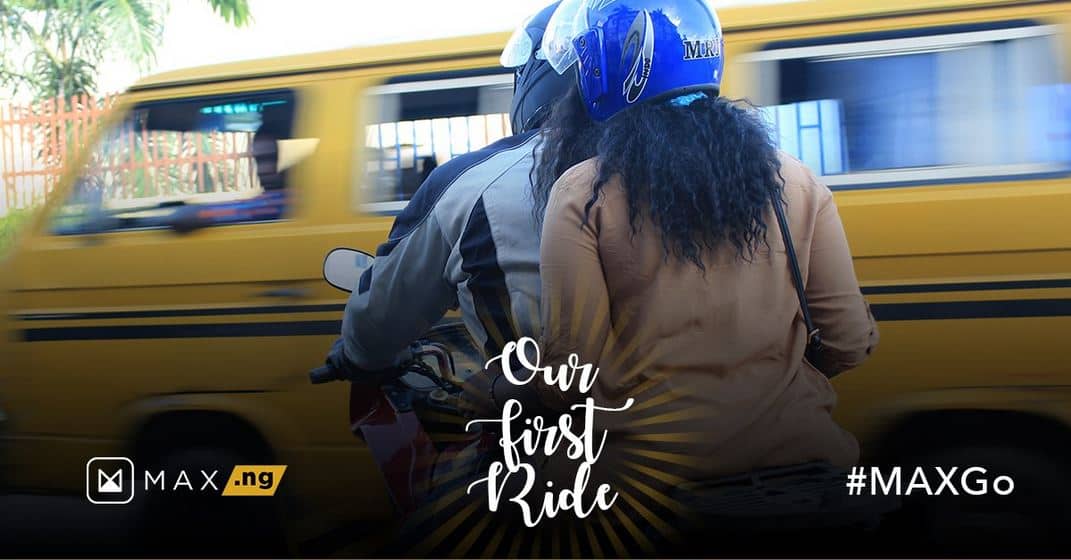 Here's some good news, Max Go has launched
And they swear they have the solution to beating Lagos traffic
It's crazy how quickly your day can go south once you get stuck in traffic. Even after dedicated yoga exercises, quick work out to get the blood flowing, a rushed but satisfying breakfast and positive music playing, all it takes to flip the day on its head is an innocent drive on the streets of Lagos. It's ironic how the abundance of opportunities in Lagos is the same reason for the traffic that for most people is Lagos' Achilles heel.
Commercial buses: Yaba To Lekki – 1 – 2 hours without traffic.

MAXGo: Yaba to Lekki – 25 minutes, with or without traffic. pic.twitter.com/lPdQ10e4s3

— MAX Okada (@maxdotng) July 12, 2017
After Uber debuted in Lagos back in 2014, Lagos' biggest issues seemed to be have been checkmated but boy were we wrong. Not only were the rides still affected by traffic, the rates were too and it just made for a very unpleasant ride, despite the apparent comfort of the vehicles. But Lagos citizens are too resourceful to just sit back and watch traffic continue to ruin their lives forever. Metro Africa Express' "Max Go" just launched their Motorcycle transit app to take on the traffic challenge that yellow buses, taxis, BRTs and Uber services couldn't.
While the motorcycle might not be the most comfortable ride, it's a transport system that could be really useful because every Lagos road user knows that unless you can work from home, sometimes the fastest way to work isn't the most convenient. Before bikes were banned on highways, they managed to navigate the maze of traffic jams. But armed with GPS technology, it's easy to imagine Max Go will do an even better job of avoiding traffic.
Oh and get this, the drivers obviously go through a vetting session that begins with psychometric tests because safety comes first. So while your hair might not be in place when you get to your destination and take off your helmet, at least you'll get there in one piece and on time.
Featured Image Credits: Twitter/maxdotng
---
You are meeting Debola at a strange time in his life. He wandered into a dream and lost his way back. Tweet at him @debola_abimbolu
---