Photography: Baignor Joiner
What does a new year mean to you?
It's just another opportunity to do some dope shit. Every day is a new start for fresh ideas.
You've previously been heavily involved in the visual arts, but it seems like music is definitely at the forefront of your creative endeavours right now. Is this the case?
Definitely, right now it would seem like this. When I first got to Nigeria, I was more focussed on film and photography. I think everything has its season. There will always be one at the forefront, but it doesn't mean the rest have died, they're just in the shadows.
What message do you want to give with your music?
With everything I do, it is an extension of myself. Whatever it is I'm going through: whether it's peace, love, patience, forgiveness – I want to pass on that understanding to whoever will receive my art.
What role do you feel you play in the Nigerian music scene?
I feel the major role that we all play is bridging the gap between the old and new. To be very honest, the industry is not united at all, especially with the younger generation. We have these conversations everyday amongst ourselves. Everyone wants to fight to get to the top or be the first person to do something, but in reality we should be focussed on getting ourselves all out there. It's not going to take one man to put Nigeria on the map: it's going to take a bunch of people who are working hard towards one common goal. We are supposed to be a support system to help each other, and I want everyone that listens to my music to understand what we are pushing for.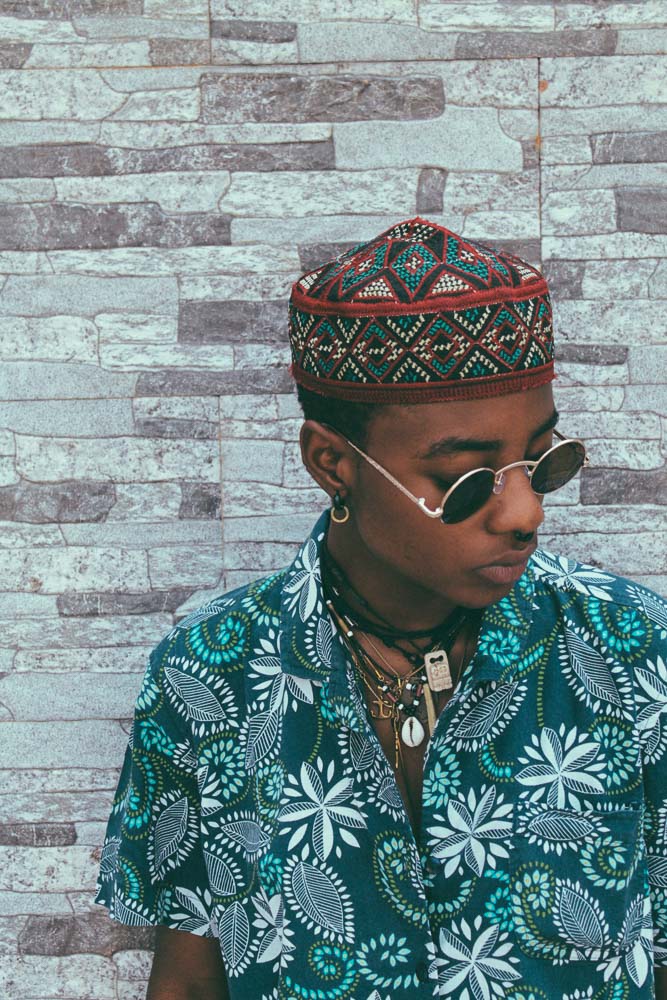 What do live performances mean to you?
It should be an extension of your music. I believe that when I put songs or videos, performing them is another way to show a different side to your listeners. It's so important for artists to be in control of their sets.
Who is your biggest inspiration?
The only person I've looked up to [musically] has been Michael Jackson. His work ethic and the actual quality of his work. Another person would be Steve Jobs. Watching the two of them in their different fields just make things work has been very inspiring. But honestly, my own life is a big source of inspiration for me. I always want to motivate myself, to get the most out of everything I do. My current situation always inspires my next move, to get to the level I'm meant to be on.
What are some of the things you are worried about this year?
I'm not worried about anything. I'm more excited about things that are about to happen. It's an opportunity to create. Jiggy Things Only (laughs).
How do you feel when people approach you about your identity before anything else?
The question about my identity has always been a part of my life. In some ways, I'm used to it. It's interesting to see the different reactions of people when they find out what my actual gender is. But I don't mind – it leaves people wanting to know more. They're researching me, they want to know who Wavy is.
Who are you tipping for 2018?
Myself, really. It's going to be an amazing year. There's so much goodness to give and amazingness to experience. I can't wait.
What would success look like for you at the end of the year?
Success for me is always just self-fulfilment. Knowing that I've done my best is the only thing I need.