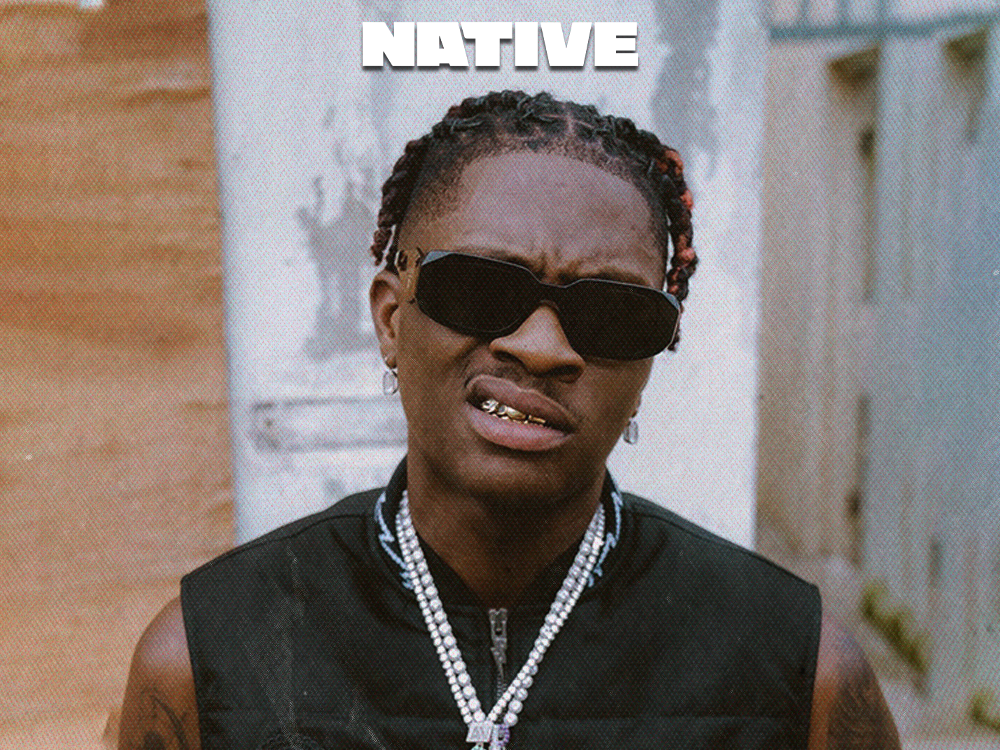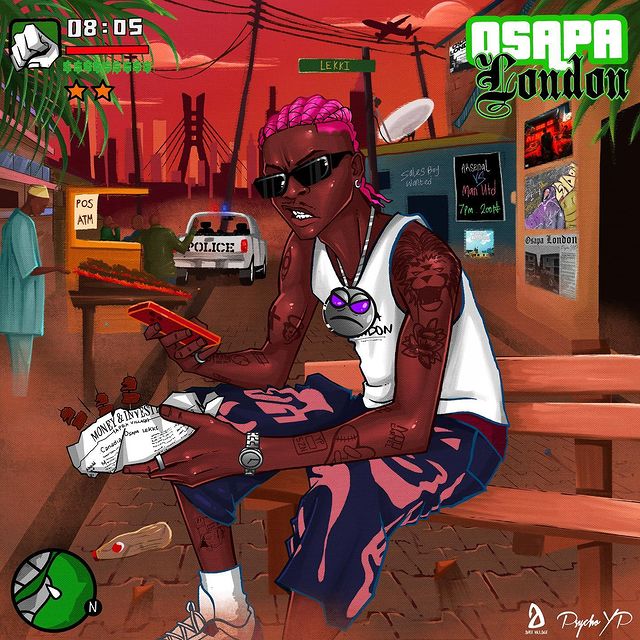 Essentials: PsychoYP Shows His Versatility On 'Osapa London'
"I still dey stand fit."
The crowning glory of PsychoYP's well-sewn rap skills and entrepreneurial abilities is his elite consistency. Since starting his career as a teenager, the Nigerian artist has continued to find new avenues to create and reinvent his craftsmanship. Last year's 'YPSZN3' was a continuation of his intention to prove to himself and listeners that his talent has no limits or ceilings. "Wherever I take it [Hip Hop] to, that's what is going to be," he'd told the NATIVE. "It's not like some selfish P but I'm carrying niggas and putting niggas on and doing what niggas are supposed to be doing but they are not doing." 
View this post on Instagram
He's here again to prove his dominance with a new EP 'Osapa London.' Born and raised in Abuja, Nigeria's capital, PsychoYP is an important feature in the city's push to reinstate Hip-Hop as the nation's darling. Throughout his career, PsychoYP has always repped Abuja and its influence on his sound. His EP's title references an affluent neighbourhood located in Lekki, Lagos; it is the first time the rapper alludes to another city in the country. 
The Lagos connection comes alive on "DO WHAT I LIKE" featuring Khaid and Prettyboy D-O, artists whose careers are tied to the cosmopolitan city. Khaid 's hook is the glue that holds PsychoYP and Prettyboy D-O's verses as they all brag about the complexities that a celebrity lifestyle affords them.  On "Bad B," with its early-2000s R&B rhythms, Teni, another act who owes her stardom to Lagos, and PsychoYP go on a diasporic ride with UK's Wax Bentayga. The trio express their feelings concerning love, women and the pursuit of their goals.
While PsychoYP's EP is inspired by Lagos, he doesn't hesitate to save spots for his Abuja brethren. PsychoYP and ODUMODUBLVCK, who has been the revelation of the year, recently made the 2023 Headies nominations list for the former's "Bando Diaries." They reconnect on the Amapiano-infused  "SETTLE US!," painting instances of being pressed by people to give them money or people owing them money. " "Oya YP/You go do free?/Dem no wan pay/Demma mental/They no show love," ODUMODUBLVCK raps. On "AnyGadDamnTime," PsychoYP and Laime go the Afrobeat route to declare their disinterest in the feelings and words of detractors. 
In the Abuja Hip-Hop scene, togetherness is an essential element of the community. PsychoYP has been one of the leading figures with his Apex Village collective/record label. Apex Village has curated the emergence of artists like Azanti and PsychoYP's works have brought music producers such as Ramoni and Trill Xoe more recognition. "Apex Village is a collective of some of the most talented people I know. They've all made a lot of things so easy for me and I can only do the same for them," PsychoYP told OkayAfrica. "It's one thing to just be in a group of talented people and it's another thing to be in a group of talented people where everyone can feed off everyone's energy and give it back 100% in everything we do." On 'Osapa London,' this collective energy is evident. 
On "Not My Fault," Ajebo Hustlers and PsychoYP deliver a heartfelt yet playful examination of lost love. While they acknowledge their feelings for their lovers, they instead choose to only hold on to the fleeting sexual moments, as it's less troubling. Elsewhere, on "STAND ATTENTION," PsychoYP and King Perryy contemplate the struggles of pushing to achieve a better life. "Too many boys stuck on the road since far/I might light Jane when I smoke the cigar/Too many young boys smoking Igbo/And at the same time we gon still go far," PsychoYP raps. On his part, King Perryy implores listeners to "No go dull yourself o."
Although PsychoYP spins a lot of braggadocio into his music, there are moments on 'Osapa London' that pry open his vulnerabilities. "And I no fit to open my mouth and talk/I just can't explain/Why they wanna carry me for chest and mind/Every night and day," he raps on "This Country," subtly admitting to the pressures he faces in his life. Still, he proclaims his infallibility: "I still dey stand fit." On "Most Times" with the veteran rapper Ice Prince, PsychoYP opens up about feeling loneliness, rapping, "Omo most times o/I no fit to lie you/People dey beside you/But I dey on my own." Ice Prince, like PsychoYP, tells of his worries but offers himself some comfort when he raps, "Me I only trust in the Almighty."
PsychoYP's 'Osapa London' infuses elements of Afropop and R&B into Hip-Hop for a mix that fits the rapper's skills. The works of the producers—from Jordan Knows to Ramoni to Princeton—again prove PsychoYP's fine ears for sounds. 'Osapa London' is PsychoYP's evidence of his versatility to work with diverse melodies and the consistency to improve on his discography.
Stream 'Osapa London'  below.