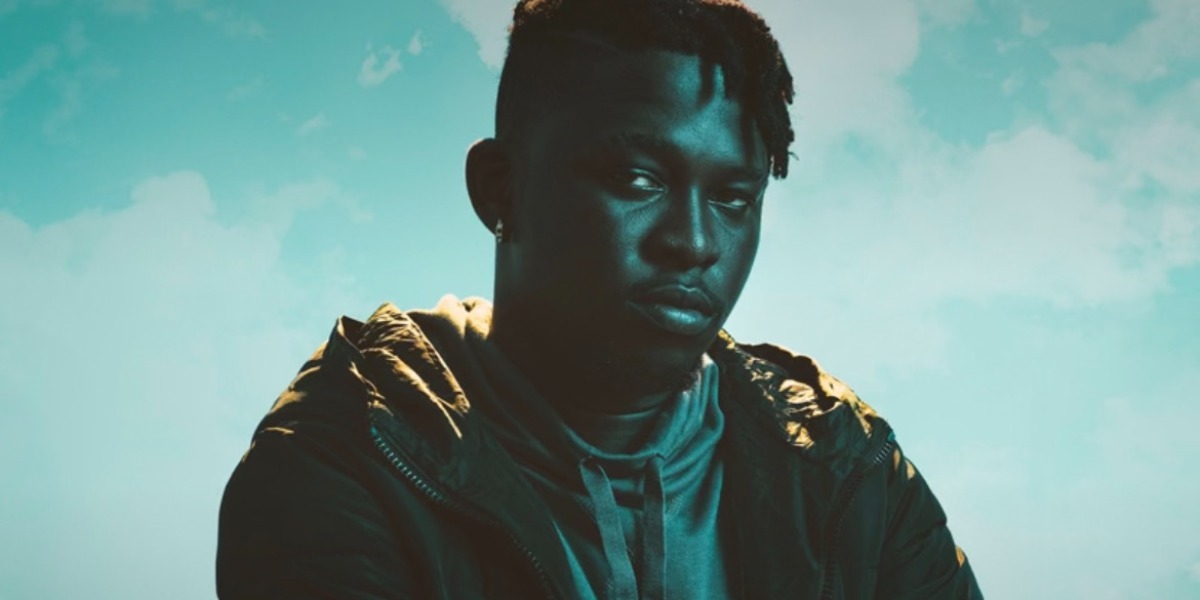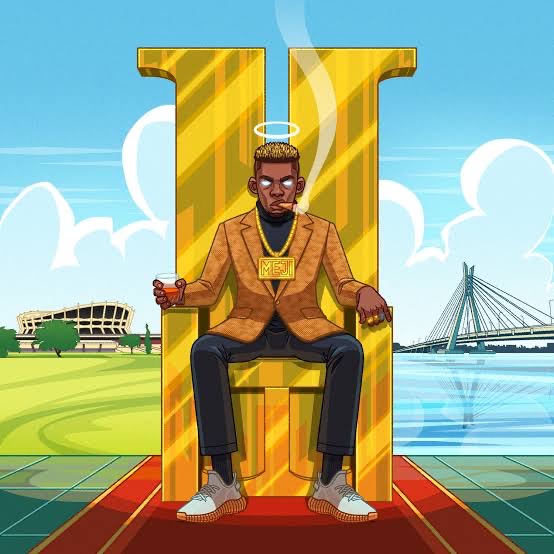 Essentials: Meji Has A Lot To Say On His Sophomore EP 'Two'
His sophomore EP and best project so far
Rapper and songwriter, Meji is a member of the fast growing We Talk Sound community. He found his beat when he was discovered by the then Chocolate City label boss and veteran rapper MI Abaga who has had nothing but consistent belief in him and his abilities.
He then scored his breakout with "100 Clowns", a diss track dedicated to fellow rapper Blaqbonez, who was signed to 100 Crowns, an imprint under Chocolate City at the time. Discovering his strength as a rap artist, he released a follow up single "Humble Son, Cocky Bastard", a heavy rap freestyle which has the artist dishing out boastful bars over the bouncy production of the track. 
When he's not being a rapper, Meji is finding more ways to emit his creativity, whether it's through video editing or through graphic designing. He debuted his first solo EP, 'The One', in September 2020, an expressive 6-track tape, as well as a masterclass in lyricism and production. The project largely revolves around how special Meji's growing skill showscasing great depth in his subject matter and theme. He spits heavy self-reverent bars over hardcore hip-hop beats on tracks such as "The One", delivering standout lyrics such as, "I am the one, I am the father these youths are my sons/I am the one that was chosen to break every chain", stating the acclaims he believes he's owed.
Now, Meji is here with a follow up EP, 'Two', with features from Vader The Wildcard, Moefasa, Eazzie and Dwin the Stoic. He delivers a stellar 16-minute run across 6 tracks, cutting across matters affiliated with wealth, maintaining relevance and being a major part of the conversation. On this new tape, he raps over more melodious and rhythmic Afropop-leaning beats, a significant difference from the cloudy keys and booming 808s of his previous work.
With the release of the lead single "Emi Gan Gan" which arrived a week prior to the project, Meiji gives an insight as to what the tape is to sound like. Assisted by Vader The Wildcard, they bring to ears of listeners a soft tempo yet boastful track offering up lyrics such as, "I know you praying to see me fall/I'm on a wave wey no fit stop", a reminder to his doubters that he's still the one.
View this post on Instagram
"Sands Of Time" opens the tape with a rhythmic and smooth flow, delighting listeners with rich production infused with trumpets, giving a rather warm and welcoming introduction to Meji's world. Assisted by Dwin and The Stoic, Meji speaks about counting his blessings and appreciating the tremendous things of life—"I Know I'm a star, I can never get lost in the dark/Oluwa don dey order my steps". He moves into making a more personal statement on "Steppings" as he speaks on taking charge and control of his energy. He sings lyrics such as "Dem no fit touch anything I do/This year boy I be vexing, cause a scene when I step in".
On other tracks such as "Lust Island", Meji taps into a more sensual side of his artistry, delivering an exceptional performance with Eazzie over a gently knocking beat, as they belch lyrics such as "give me that give that all night long, baby me no dey plan no hit and run/I know you like it when I use my tongue, girl I know you like it when you cock my gun". He closes the tape with a more uptempo track "Live Your Life", where he speaks about enjoying what life has to offer and the good things that come with it, over bouncy beats, infused with trumpets. He sings, "More life, one life you only get one life/alaye live your life, jaye ori e", encouraging listeners to spend while they can and enjoy life as you only live once.
Meji took a more different approach with this tape compared to his debut project. Here, he sings and raps over more melodious beats, rather than hardcore hip hop beats, making it easier for more listeners to relate to his music. The 16-minute EP is a clear indicator of an artist with style, lyrics and a lot to say.
Listen to 'Two' here.
---