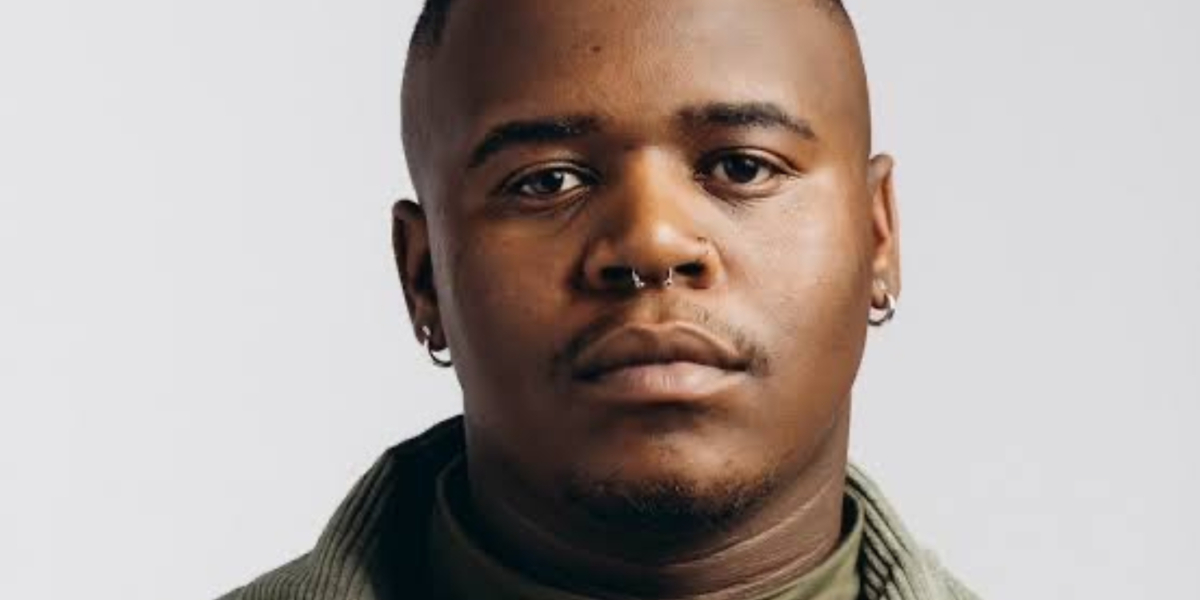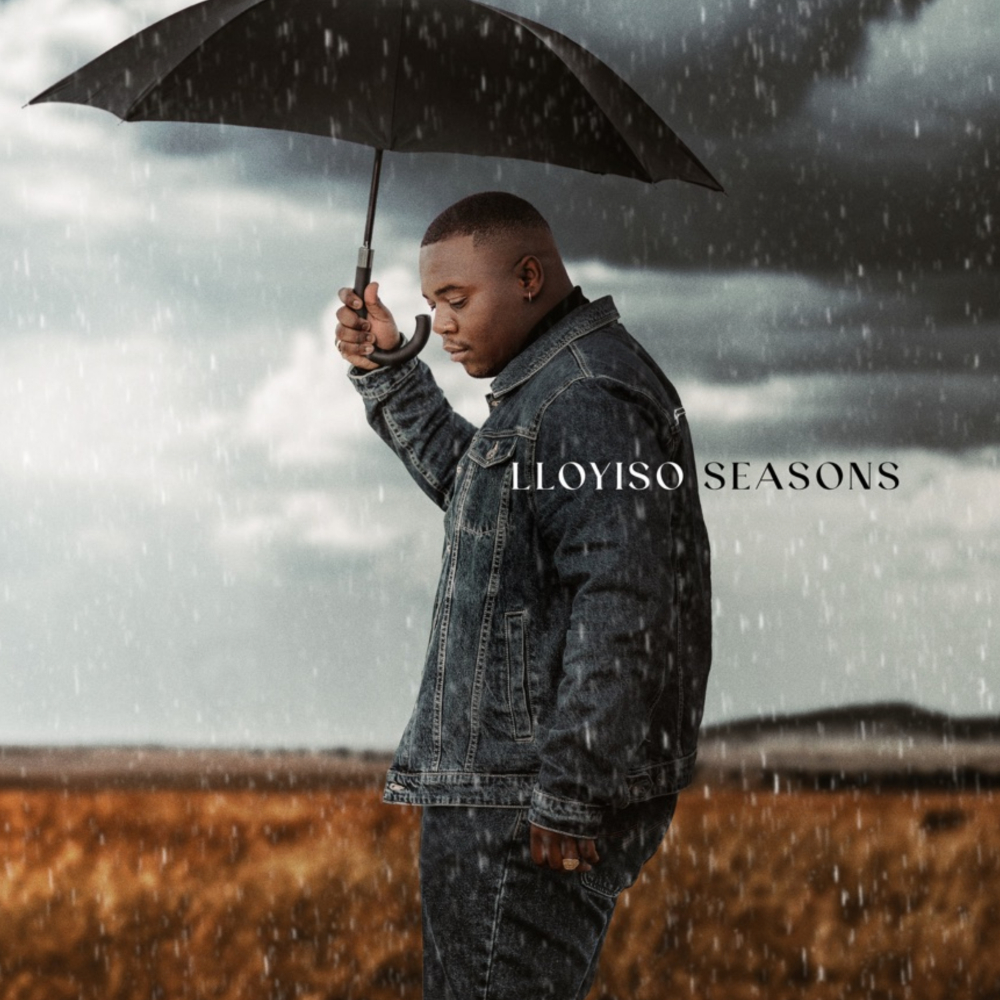 Essentials: Lloyiso Upholds Self-Investigation & Grace on 'Seasons'
a masterful project from the South African R&B singer
Music is such a life-moving force that it takes little time to spot a natural. Anyone who's cultivated an ear for sound knows when potent emotional channels are being hit, there's a brain rush triggered by sonic excellence. Lloyiso has a similar effect on listeners: first on his immediate family members in Uitenhage, his warm-hued vocals have serenaded audiences on prestigious shows such as South Africa's Got Talent and Idols SA. He finished fifth on the latter, in 2015 when he was only sixteen, and ever since the allure of LLoyiso has been on remarkable display, now perfected with the release of his debut EP, 'Seasons'. 
View this post on Instagram
Sparingly releasing music over the years, Lloyiso has built up social currency. Covers of records by the likes of Billie Ellish, Lewis Capaldi and Rihanna have spawned viral TikTok moments, leading to a deal with Universal Music Group South Africa and Republic Records in the US. That was two years ago; since then, "Seasons" and "Speak" are some records which have established his mastery of R&B, sprinkled with native linguistic influences. 
The timing couldn't have been better for 'Seasons'. For someone who's been a sort of celebrity since high school, it's a feat of sustenance how Lloyiso updates his perspective. Rather than steer the easier lane of debauchery that can be afforded by financial prosperity, he hones into the sensitive. As you'll glean from his social media comments, listeners tend to find Lloyiso when they're faced with dicey odds at life and relationships. He doesn't offer easy answers, but contends his tussles with grace and reason, most regularly the former. 
In an interview with Apple Music, LLoyiso revealed that he wrote the project to reflect the motions of a personal heartbreak. For those who've given their all in love, there's a lot of pain that comes with letting everything drop. The memories, most especially, but also the feelings of inadequacy that comes with being by oneself, without the constant reassurance of another. The opener "Seasons" works up the ballad form to tell a lucid and quietly compromising tale. "Is it because I cry too often? That you don't believe me when I say I'm hurtin'?" he sings, establishing a theme of gaslighting which runs through the song. 
As far as openers go, it's sets up the entire thematic landscape of the project, and even more remarkably, from an intimate perspective. When self-love becomes hard, it becomes important to declare one's issues with the prior relationship while reiterating the strength to move on. "Is it because I don't love my body?" he asks in the second verse, "That you make me feel like you're the only one that loves me?" The song progresses into the final compromise: "I'm taking my heart back, it's all I have". 
Lloyiso's writing is beautiful and bold, in that he doesn't spare himself the criticism of a better perspective. Ultimately, it's that honesty which leads to the project's generally positive energy. "Give A Little Kindness" turns up the energy, swirling with bright drums and Lloyiso's vocals cartwheeling with refreshing splendour. An admonition to pour into his kindness as readily as he pours into others, he paints serene imagery of a man finding peace. "Sitting on a lake, breathin' in my space/ Out of touch, this is kind of nice," he proclaims with infectious exhilaration. Credit to his virtousic performance, his voice still has audible shades of hurting, contributing on a meta level to the song's roundedness as a quintessential post-heartbreak song. 
Victory can sometimes be pierced by hurting. It's this duality which emboldens 'Seasons'. With additional input from Norwegian producer Earwulf, the music works splendidly to carry the heft of these ideas. Lloyiso's understanding of the piano enables him the base which to start off, letting his vocals soar in tandem with the notes. Soft drums are also a regular fixture, increasing the tempo as the intensity of emotion demands. "What Would I Say" has this quality, as Lloyiso paints the riveting image of looking for his beloved, with his heart craving the intimacy of small things. "I've played these love songs," he sings, "They can't seem to get the words right, they can't seem to get the feelings right." 
On the flip side, "Run" goes into the world for something to hold on to. When physical spaces inhabit so much memory, it's inevitable to seek the grandiose and unpredictable. It's an accomplished record which sees Lloyiso tone down his vocals for breeziness. "Let Me Love You" has electronic influences, but the rippling energy only works to highlight Lloyiso's vocals. A measure is evident in the writing, again placing himself in the seat of provider. As though to counter that perspective, the song which follows is titled "Where Do We Go (When We Need Love)" and flips the gaze on his own desires. 
Emotive notes and violins rise to warm Lloyiso's penultimate confession; with church-reminiscent vocalisations and beat change that's set off by a percussive base, it's a beautiful structure of a song. "Damn, I'm supposed to make this song about this pressure of society/ Oh, that's the frenemy," he sings in one of the project's few lines which directly references the external, implying in a subtle way that the personal is as poignant, while the world which is constantly at odds with itself, could be a friend. 
'Seasons' is a stunning achievement. Lloyiso's prodigious nature might have suggested a promising career, but the execution shines with a personal energy that's easy to hear. For a youngster who got into music from his sister's playlist which consisted of Beyonce and Jennifer Hudson, artists whose prime isn't that far-off, it's amazing what Lloyiso can do with his voice. He's made a confident first step into the world of projects by banking on his heart. And the music indeed makes you feel, that for Lloyiso, it's all he has. 
Stream 'Seasons' below.