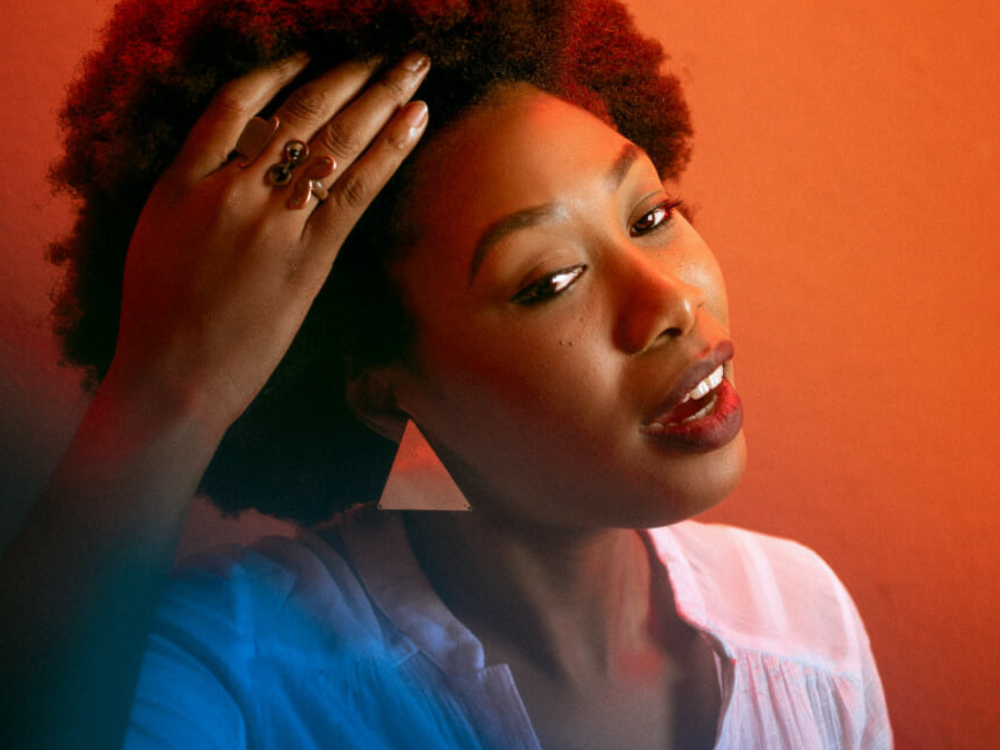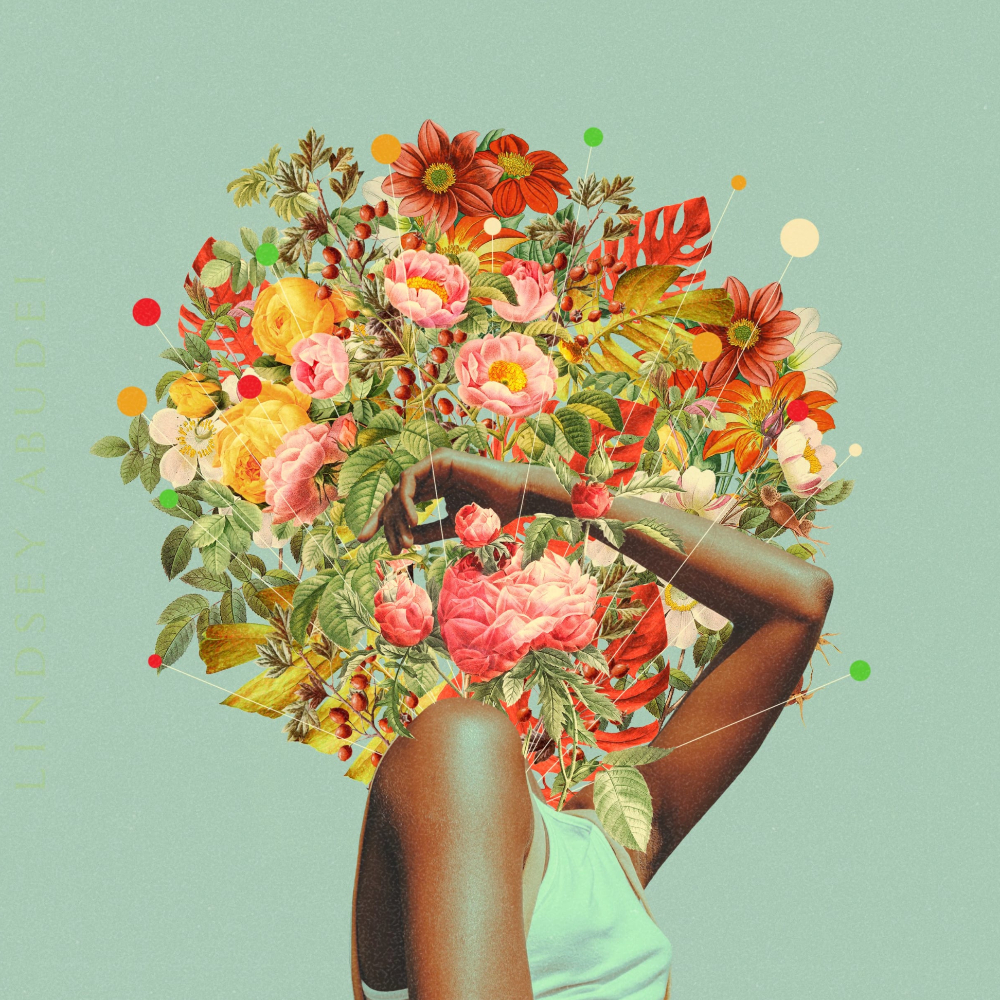 Essentials: Lindsey Abudei's Latest EP 'Kaleidoscope' Examines Self & Life
an examination of self
Seven years ago, Lindsey Abudei's 2016 debut album '…And the Bass Is Queen' proved to be a career game-changer. The album, which she began recording in 2014 (a year after her 2013 EP 'Brown'), was a muscular display of Abudei's mastery as she wrapped rhythms of Neo-soul and R&B around topics of melancholy, love and discovering self. '…And the Bass Is Queen' made her more than just a little-known name who lent her vocals to tracks from M.I Abaga and Jesse Jagz to an artist destined for a space in Nigerian music royalty.
View this post on Instagram
Although a lot of time separates 2016 from 2023, Abudei's form is top-notch as she shows her latest EP 'Kaleidoscope,' which she co-produced with Nigerian artist and music producer Bigfootinyourface. While she kept a low profile in the Nigerian music scene, Abudei, who also has her fingers in photography, art design and architecture, was busy behind the scenes sharpening her creativity: an Art OMI: Music 2017 Fellow, a BANFF Jazz And Creative Music 2018 alumna, a Red Bull Music Academy (RBMA) 2018 aluma, a Pop-Kultur Nachwuchs alumna, a ColabNowNow 2019 Art resident, a OneBeat 2021 Music Fellow and a Black Girls Glow 2022 Fellow.
On 'Kaleidoscope,' the themes of love (of self/of another person), religion and existential concerns reign. Short interludes (termed intermissions) serve as circuits to connect the messages throughout the 13-track body of work. The interludes mostly feature humming and Acapella-style singing, which builds tempo from the start and results in a burst of melodies, like on "Rogue (Intro)."
Abudei makes an offering of herself on "Thunder In My Arms" as she encourages the object of her affection to utilize the gift and privilege that is personhood. "Take the wind/Then let it stir/And you'll have/A whisper, brave and warm for your scar," she sings. As the song approaches the end, Abudei's singing reaches a crescendo, communicating an eagerness to create magic with this person. That earnestness fills the seams of "+ Intermission: Gather Me To Your Place."
"Ànị̀'s War" shares the persuasion of the previous tracks but its energy moves with covert aggression. The piano-led track thumps with drums and handclaps and hums as Abudei urges the listener to "take on the night" because "thunder is roaring/roaring through the sky." "The Wanderer's Hymn" ushers in calm as Abudei acknowledges the power of a higher calling. "In bloom/In grace/We pray the same/To save our face/From the world's disgrace," she sings. "+ "Intermission: The Stranger's Prayer" completes the supplications as Abudei urges every wanderer to keep moving and not relent. Both tracks are a reminder that everyone on earth is a sojourner who, once in a while, needs the other person to renew their strength, most especially in tough times.
A breakdown of 'The Wanderer's Hymn' & '+ Intermission: The Stranger's Prayer'

Each song (except Rouge) on my EP, 'Kaleidoscope' has its intermission. As a teaser, I break down pair IV + share the references they allude to.

📌thread:

I: 'The Wanderer's Hymn' explained — pic.twitter.com/CKczVA4f7K

— Lindsey Abudei. (@MissLind_Sea) January 29, 2023
In 2020, Abudei released the single "One on the Outside," where she felt she was a mere onlooker and made to look like a fool in situations that affected her. The song served as a revalidation of her sense of self. She reiterates her decision to look out for herself on 'Kaleidoscope' with "If I Had Known," which incorporates elements of electronic music. She doesn't allow regret to stop her from her leaving a bad situation as she sings, "I would let you go/No I won't stay here." She then completes the self-cleansing with "+ Intermission: Take Me To The River."
Elsewhere, "Abụ Ya (Her Song)," which is sung in Igbo and is a tribute to Abudei's grandmother, makes a comeback on 'Kaleidoscope.' "+ Intermission: Ellipsis" serves as a recollection of desires as Abudei dives into old memories and dreams crafted from childhood freedom.
While "A Sliver For Your Heart" could fit romantic sentiments, it could also be a song Abudei dedicated to herself; it could be a song about a person, after years of self-abandonment, returning to themselves and making their bodies a home again. "As the sun comes up/I pray you're here with me/Take this sliver of light/Make your heart heal," she sings amidst the chorus of angelic backup vocals. She rounds up those sentiments on "+ Intermission: Dawn Will Be My Saving Grace"—a confirmation that the bright, comforting light of morning is never far behind the dark, uncertain night.
As the title suggests, every song on Abudei's 'Kaleidoscope,' on closer inspection, births a myriad of meanings and that is the beauty of the project. That quality is what separates average artists from truly incredible ones. If you were to search for the group Abudei falls under, as she searches for herself on 'Kaleidoscope,' you'd find her firmly planted on the latter.
Listen to 'Kaleidoscope' below.
Featured image credits/