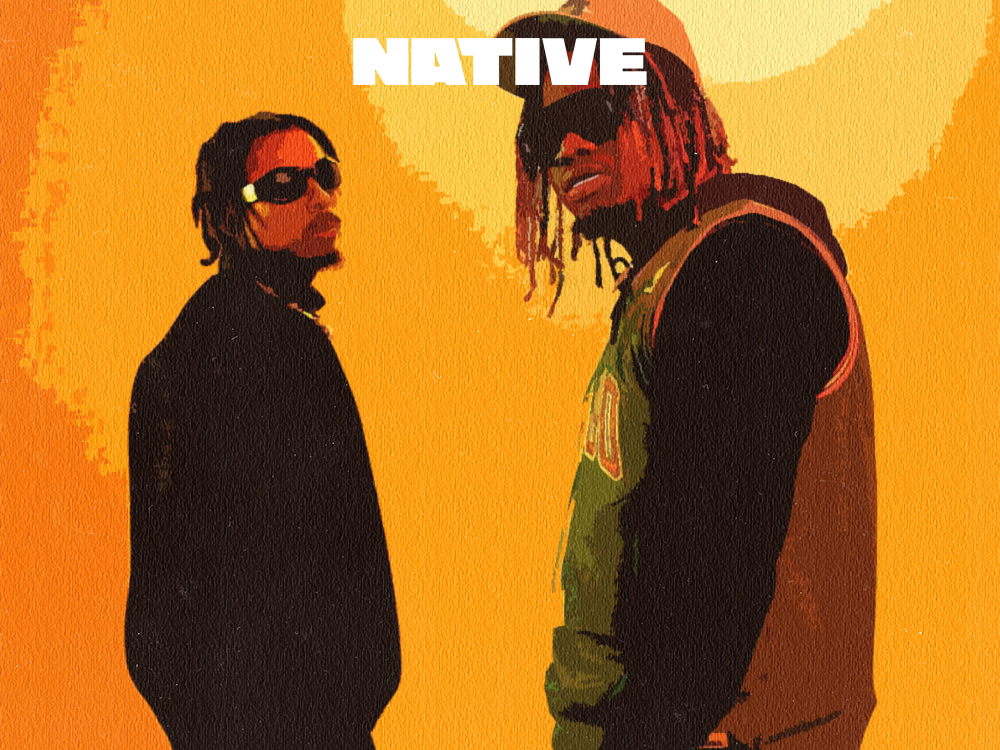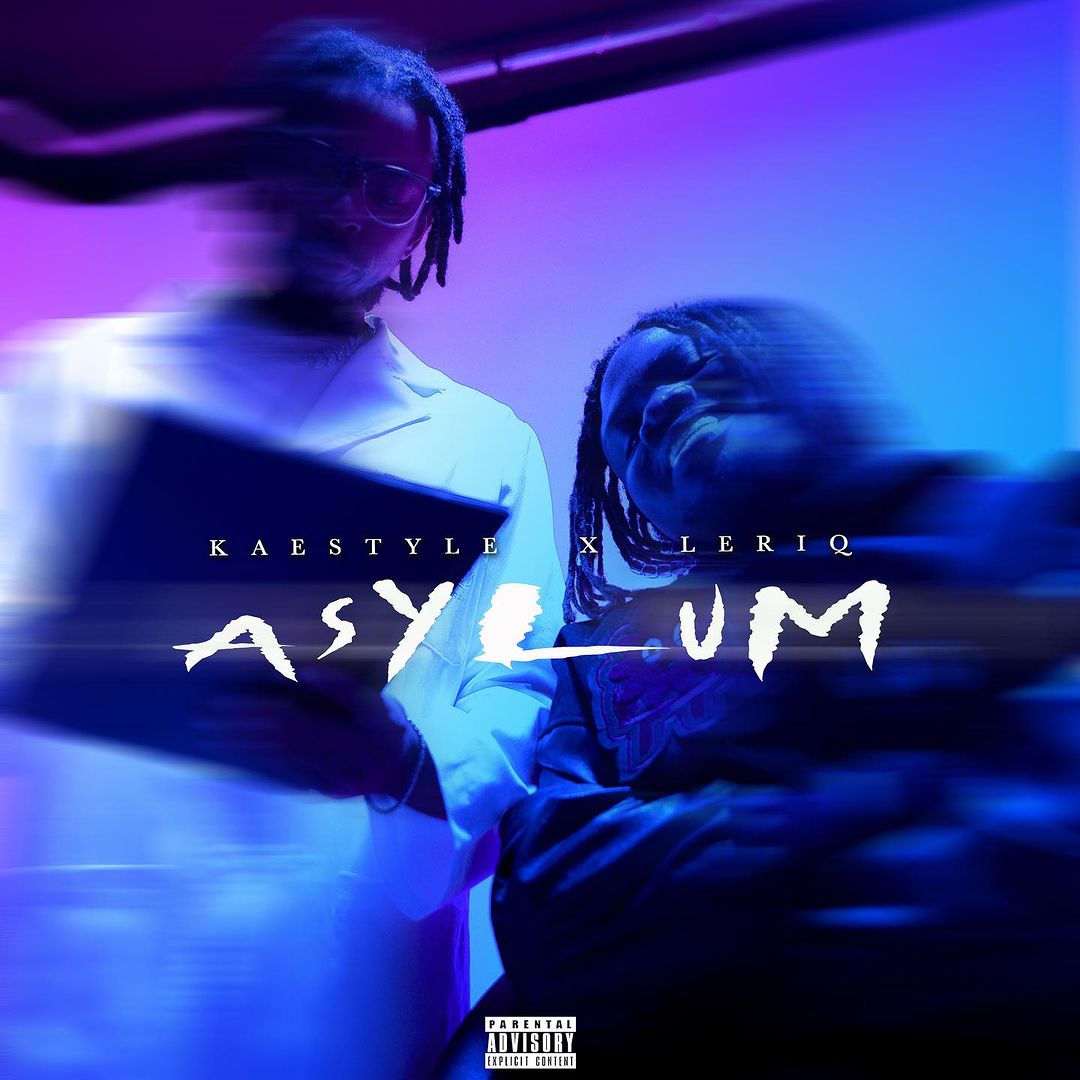 Essentials: Kaestyle & LeriQ Bond Over R&B-Tinged Melodies on 'Asylum'
a dynamic duo
When an artist and a producer find chemistry, they make music; if we are lucky, the music comes as a body of work. This is the case of Kaestyle and LeriQ who have put out the five-track 'Asylum.' In recent years, music producers have left the shadows to stand beside artists as bonafide creators deserving of attention and acclaim. Sarz has been one of the most dominant Nigerian producers with his collaborative projects; 'I LOVE GIRLS WITH TROBUL' with WurlD, 'LV N ATTN' with Lojay and 'Sweetness' with Obongjayar have made a significant impact on the careers of Sarz and the artists featured, as well as on the landscape of the Nigerian music scene.
View this post on Instagram
LeriQ, like Sarz, is a veteran. He got his big break in 2013 after he produced Burna Boy's 'L.I.F.E' in its entirety. The project—coated with LeriQ's signature producer tag "It's LeriQ, call the paramedic"—was an Afro-fusion masterclass in how it imbibed multiple sounds from Dancehall to Fuji to Afrobeat to Reggae to Galala. Two years later, LeriQ released his debut album 'The Lost Sounds,' which featured Burna Boy, Phyno, Wizkid, 2Baba, Cassper Nyovest, Timaya and Tay Iwar, among others.  LeriQ has continually released music, even showing his skills as a vocalist on 2018's 'Luv.Wav.'
Kaestyle, on the other hand, is a newcomer who possesses a huge dose of potential. After signing to KeyQaad (same home as Omah Lay and M3LON), Kaestyle debuted his EP 'Kae's Study,'  introducing his brand of Afropop, which has a solid base in R&B. The project featured Omah Lay and Victony and portrayed the Port Harcourt talent as a competent songwriter and vocalist. On the Semzi-produced "Soundtrack," he further exercises that mastery for feel-good tunes.
On 'Asylum,' Kaestyle and LeriQ address familiar themes through exciting unique sound choices and deliveries. On the opener "The Bag," Kaestyle makes his intentions clear: he puts in the work to get enough money to live his best life. "Ain't nobody getting in my way o/I want it now," he sings. LeriQ also reveals his manifesto with a delightful production of background vocals and rumbling bass. Sonically, "The Bag" is an easily identifiable feature of LeriQ's production: a familiar soundscape with an element of surprise lurking.
"YOLO," which recalls Teni's "No Days Off," continues Kaestyle's hope for a better life. It's a bouncy tune with a catchy hook that is meant to get the people on their feet and bobbing their heads. "Say my name gon' live forever/But I'm trying to live for now/If this life is just a show/I'll kill it and take a bow," sings Kaestyle. LeriQ sprinkles "YOLO" with electronic elements with a shift in the latter parts of the song. It is a song with the potential to become a runaway hit record.
R&B is an important ingredient in Kaestyle's music. It's evident in his delivery regardless of what genre he's working with. He and LeriQ slow things down on 'Asylum' with "21" as Kaestyle flexes his vocals. He praises the anatomy of a love interest and the feelings she elicits from him. "Oh my, do that dance that you do on TikTok/Ain't no time for you to flip flop/21 but with a big butt/Girl, I need some," he sings. He does the same on "eMotion" but with more sexual urgency, singing, "I'm gon' make you moan/Eat it till you're sore." The song, in mood and theme, is reminiscent of Jeremih's "Birthday Sex." 
While Kaestyle's vocals make 'Asylum' a smooth and enjoyable listen, LeriQ's production is fundamental to the project's success. He and Kaestyle showcase an understanding of each other's uniqueness; what binds them together is their versatility and ear for sound and the skill to weave sound with well-tailored lyrics. Kaestyle and LeriQ are at their highest powers on "Ugly Truth," mining Afro-R&B goodness out of the song. Kaestyle wraps LeriQ's mid-tempo production with dollops of irresistible melodies.
From DJ Coublon and Oxlade's synergy on 'Eclipse' to the brilliant experimentations of Sarz's collaborative projects, 'Asylum' is another depiction of the magic that can happen when two minds are in sync. Kaestyle and LeriQ have made their case as a dynamic duo. 'Asylum' is music at its glorious and finest state.
Stream 'Asylum' below.
Featured image credits/NATIVE