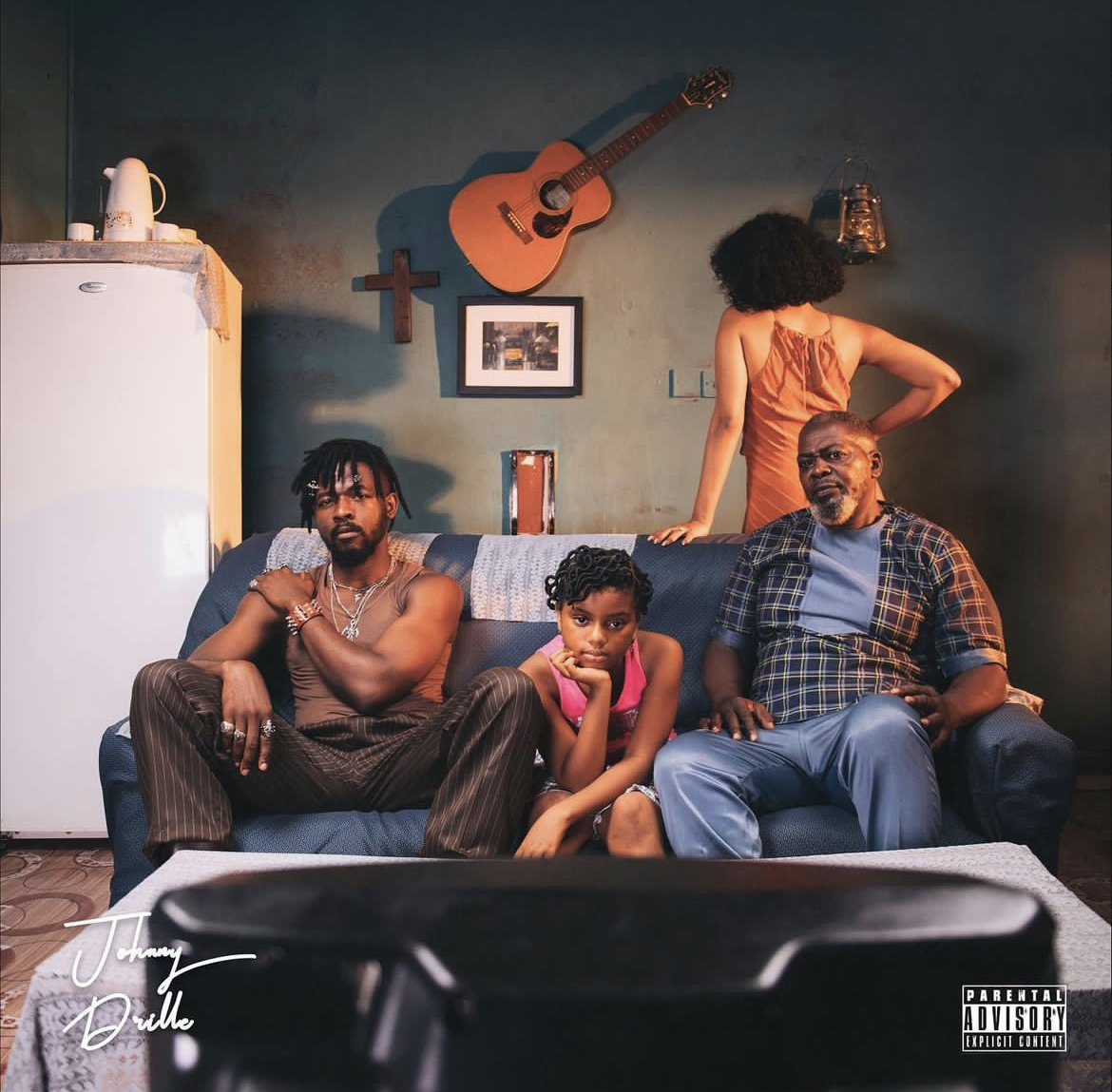 Essentials: Johnny Drille Comes Full Circle On New EP, 'Home'
Featuring Adekunle Gold, The Cavemen and Phyno
Eight years ago, Johnny Drille made his first-ever appearance on the screens of West Africans as a contestant in the sixth edition of Project Fame, West Africa. His honeyed voice and easygoing charm captured the ears and eyes of many viewers all over West Africa, and although his exit came around the season's midway point, the singer began to garner attention for being a former contestant on a renowned talent show.
View this post on Instagram
He released a cover of Di'Ja's "Awww" in 2015 and gained the attention of many loyal listeners through social media. Gaining sizeable traction from this, the singer then released his debut single "Wait For Me," which earned him new levels of recognition, including nods from industry heavyweights such as Mavin Records CEO, Don Jazzy. In 2017, Johnny Drille inked a deal with Mavin Records and nothing has been the same since.
While Drille remains an impressive vocalist, he is also a record producer, a songwriter, an audio engineer and an all round musician. Drille is responsible for production or post production on records of some of his fellow label mates, including Ayra Starr, Crayon, Bayanni and more. Last year, he released his debut album, 'Before We Fall Asleep,' after taking his time to properly curate the sonorous body of work. The 14-tracker featured guest appearances from artists such as label mates Ladipoe, Ayra Starr and veteran boy band, Styl Plus.
Although it took the artist six years after his debut single and four-plus years after being signed to a label, the album represents every message Johnny Drille was hoping to pass across. Now, a year and a few months later, Johnny Drille is here with another body of work, 'Home,' a 6-track project which cuts across matters concerning self-awareness,  love, all forms of relationships and its difficulties. The 20-minute long play features highlife duo, The Cavemen, Adekunle Gold, Phyno and more.
Johnny Drille begins the tape with his distinct drawl, sailing smoothly over the melodious production on "Home." The mid tempo melodic record sees the artist singing about his current state of mind. The guitar strings of the record allows the soulful singer to glide smoothly over its production. On the record, he quips "Nowhere else to go So I chase the fading light, up all night till done/Wonder how many days have gone, will papa take me back If i want to go home," searching for light amidst all he may be going through. New school highlife duo the Cavemen also breather a new life into the record, as the pair sing over a more uptempo beat of the same production.
The record slowly fades out and segues smoothly into the next track. "How Are You (My Friend)" which arrived a week ahead of the project's official release and served as the lead single off the EP lays heavy emphasis on the importance of friendships. Co-produced by himself and Don Jazzy, the mid-tempo bop serves as a letter to an old close friend of Johnny's. When Don Jazzy and Johnny Drille come together, the distinct synergy between them cannot be overstated. While he chants the lyrics "I never forget you, how I go forget you?, See my shoulder, make you rest upon me/You know I got you, na me be your friend indeed," Drille assures listeners that distractions may come but its important to keep up with the people that matter a long way. 
Elsewhere on the tape, Johnny Drille is more vulnerable than usual. On the record "Only God Knows," he sings about his current state of mind and his recent struggles. Over the mid-paced production, he sings "If only someone will call me to know how I've been doing lately/Hanging on for dear life, I'm dying inside," letting listeners into his world as he speaks on battles he has to fight. On "Jumoke," the romantic side of the artist is more pronounced.
He speaks to his love interest about his deepest feelings for her and the intentions he has towards her. He opens the record chanting the lyrics "Jumoke there is nobody like you, I don check am your loving na true/You dey special to me they don't know, You dey give me the joy wey I need." He rounds up the impressive body of work with the Adekunle Gold-assisted record "Journey Of Our Lives." Similar to "Jumoke," the record is a romantic number which sees the artist showering his love interest with love and affection, while affirming her place in his life. On the chorus of the track, he quips "I'm wasting no more time, no not for another minute/Steady on my mind, tell me you're ready for the ride, down for the journey of our lives." 
With 'Home,' Johnny Drille is telling relatable stories that matter: family. It's clear that with every new project, Drille shows his listeners that he's only getting better. When he released his debut album last year, the growth in his music was beyond evident and now, it's clearer that Drille took his time with the body of work, which is certainly paying off. 'Home' doesn't change Johnny Drille's persona as a romantic at heart, but it highlights how far from quixotic he's gotten. 
Listen to 'Home' below.
Featured Image Credits/The NATIVE