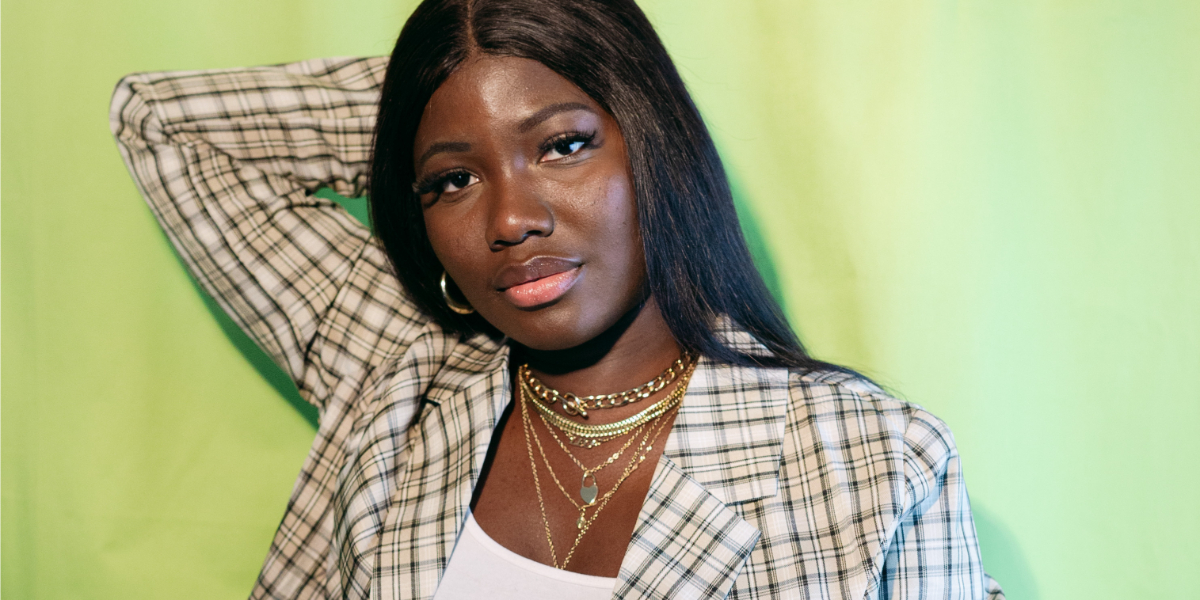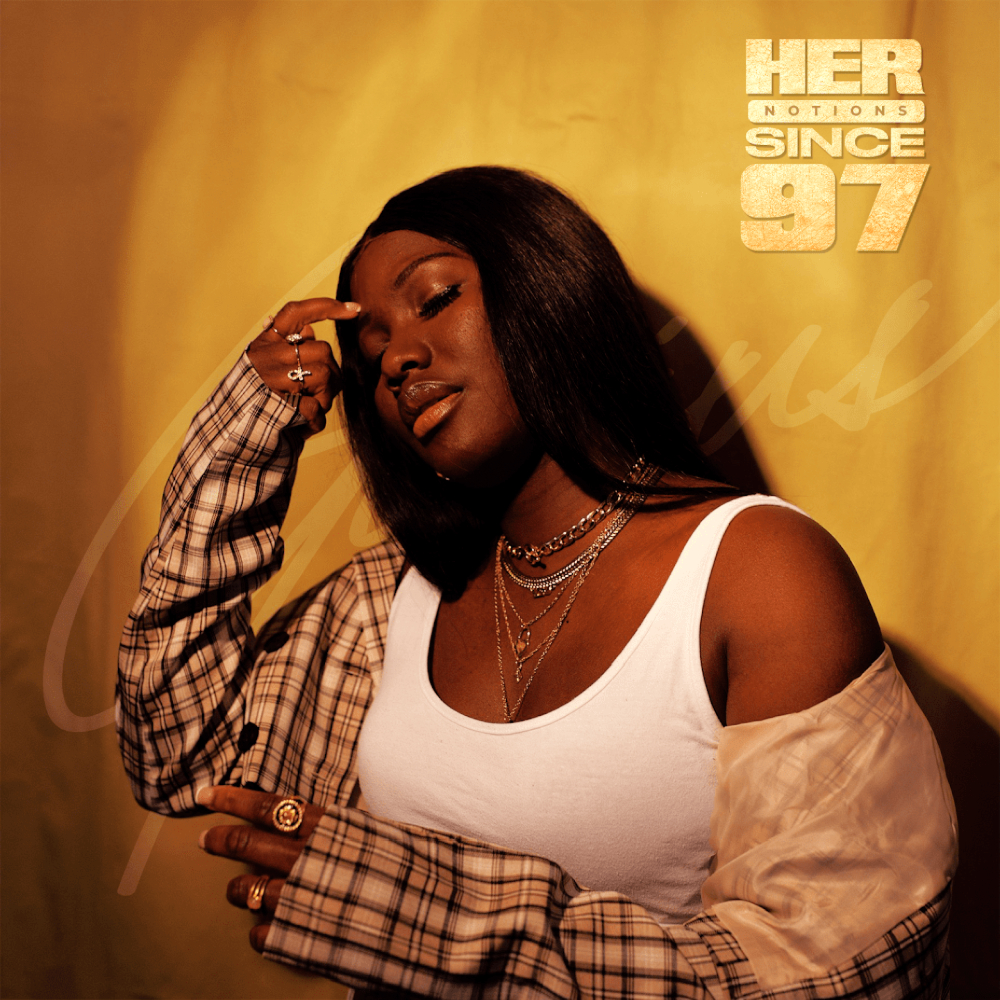 Essentials: Ginius' Sophomore EP 'Her Notions Since '97' Is A Marker of Continued Growth
A revitalising journey into Ginius' emotions
Ghanaian-born, UK-based vocalist and producer, Ginius made her debut in 2019 with the release of her first single, "30 Seconds" featuring Zee. Since then, she has been peeling back the layers of her musical artistry, revealing more of her stellar skills, and proving to be a force to reckon with on each release.
In many ways, Ginius uses her proficiency as a producer to explore new and evolving sounds. Birthed in a creative family, Ginius recognised her musical talents from a young age, playing the keys and drums from the tender age of 10 years. Proudly wearing her Ghanaian identity, she often pulls from West African sounds to inform her music, in addition to being influenced by global sounds. 
View this post on Instagram
With only three singles to her name, Ginius tested the waters with the premiere of her debut EP 'How It Feels.' Revelling in the success of her lead single, "Full Moon", she teamed up with Yung D3mz, Tori J and Freddie Gambini, to deliver the self-produced 6-track EP. 'How It Feels' was a combination of her stellar vocals alongside her astral production, which she fuses with a commingling of sounds such as contemporary Afropop, Amapiano, and sensual Afro-soul melodies.
One year later, Ginius continues to take astronomical steps in her career, with new releases that continue to push her sonic boundaries. Now, the singer has shared her sophomore EP, 'Her Notions Since '97', which features an enviable range of styles, showcasing her supercilious musical capability over a blend of  Amapiano, Highlife, and R&B into her free-spirited iteration of Afro-fusion. Clocking in at over 22 minutes, Ginius deliver 8 hypnotic tracks, as she draws other artists into his youthful world, including rising Ghanian singer Darkua and dexterous UK Afroswing singer, Kvngs to spice up the project.
Playing a colossal role in the production of her latest offering, Ginius shows her musical growth as she delivers an enthralling tale of good vibes, success, and love. Ginius starts the tape with her distinct voice, gliding over the smooth production in "Feels Like Magic" and setting the tone for the rest of the album. "Marama" is more upbeat and immediately kicks off as it begins, with drubbing and vibrant beats that make the album feel more memorable.
On "Consistency," the piano riffs and the distant saxophone set the perfect backdrop for Ginius to fire off her melancholic lyrics. Produced by Joker Nharnah, the single delves into the theme of success, with lyrics such as "believe in yourself my lotus," as she symbolises strength, resilience, and rebirth. While on "Hooked," she sings about falling head-first into a romantic relationship. On it, Ginius' voice is perfectly mastered to provide the serene feeling of love, 
Elsewhere on "Melody," Ginius employs the vocals of fellow Ghanaian singer, Darkua over the melodious production of Joker Nharnah, while her vocals remain steadfast and lethal. On self-produced number, "Love & Light," Ginius gives a timeless and memorable performance. Across the track, she talks about the evil in society, and the need to balance yin and yang. As 'Her Notions Since '97,' slowly wraps, the production effortlessly transitions into a laid-back style. "Real Ones" starts with Ginius' voice assuring her muse of her undivided attention and dedication. Her flow and confidence in her words sound reassuring as she ushers us through the album.
As we all thirst for love, Genius ensures her last offering "Secret" is a dedication to the lust we experience as humans. Her sultry vocals perfectly compliment the mid-tempo production. In the personal and intimate record, she sings "secret you my dirty little secret," metaphorically describing the human nature of entangling love and lust. Since the release of 'Her Notions since '97', she is currently the cover of Spotify's Equal Afro playlist highlighting African women making waves in the African music industry.
In a year, Ginius has broadened her catalogue as she affirms herself through powerful songs about love and life with a calm, virtuous presence. Her polyphonic approach to experimental sounds gives her an edge as she is not afraid to jump out of her box. Ginius shows her fans her musical growth in composition and production, as she tackles new themes while staying true to her African roots. This is only the beginning
View this post on Instagram
Listen to 'Her Notions Since 97,' below.
Featured image credits/Ginius