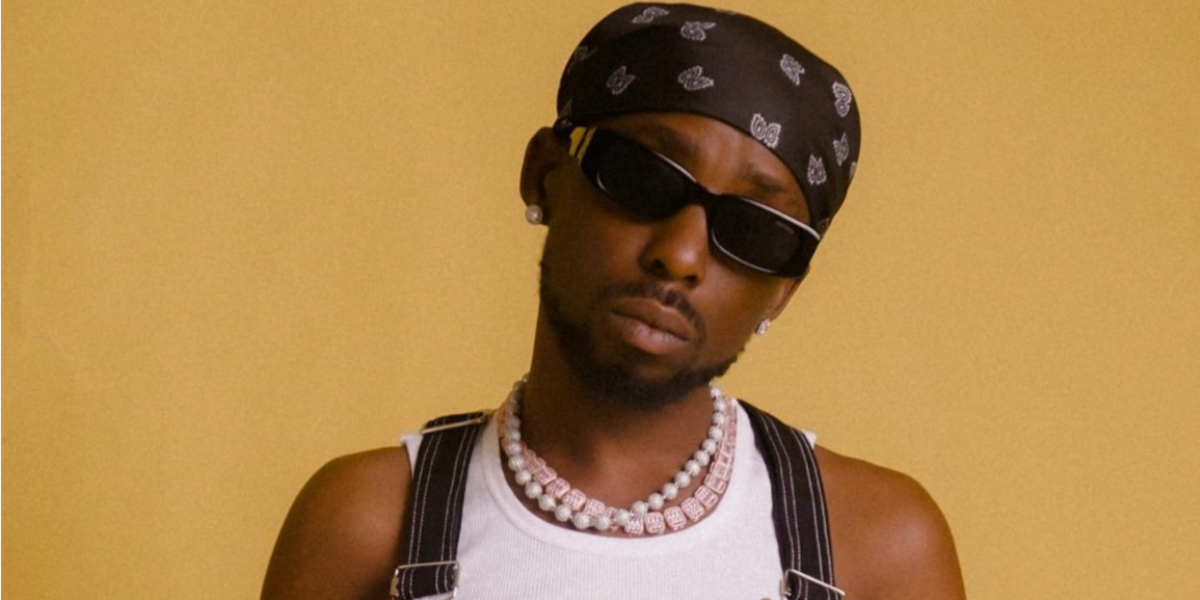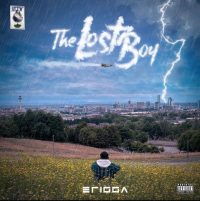 5 standout songs from Erigga's new album, 'The Lost Boy'
Arguably his best rounded full-length till date
Nigerian rap history is filled with prodigiously talented stars, and many of them are not names that regularly fall into broad conversations about consensus GOATs. Six Foot Plus is a name that fits into that category of prodigious rap talent that's not quite considered an all-time great. In the early to mid-2000s, the man born Alfred Atungu rolled with Swat Roots, the respected Abuja-based rap crew that also included Modenine and Terry Tha Rapman.
Six Foot Plus's identity as a rap artist was distinct, a storyteller that elevated everyday Nigerian stories into relatable masterpieces—think Slick Rick but raised in Kaduna and grew into a man in Nsukka. '6 O' Clock', his only album released in 2004, is an unvarnished hallmark of how to adapt rap music's devices into expressing the Nigerian experience, spinning cinematic raps in Pidgin English over thumping baselines. Spawning classic hits, "E Don Do Me" and "Anwuli", Six Foot Plus made himself a uniquely cut figure and opened up a distinct lane—that he only really shared with 2Shotz at the time—in Nigerian rap.
It's not a glossy legacy but the influence abounds if you look in the right places. Of those spiritual and stylistic heirs, none is more consistent than Erigga, the Warri-raised rapper whose stock is in turning lived experience and acquired knowledge into undiluted reality rap. Often treating his music like screenplays, Erigga uses the traditional verse and hook song structure as the whiteboard to project stories that vary in their intents. Some are humorous, some are affecting, some are vulgar, but they are all told from a seen-it-all standpoint, an authority that benefits from his unyielding preference to rap in Waffi Pidgin.
View this post on Instagram
Last weekend, the veteran rapper shared his fifth studio album, 'The Lost Boy'. It's his first full-length since the late 2019 release of 'The Erigma II', which served as the sequel to his cult classic debut album. The near 3-year gap between albums has been filled with a solo EP, another joint EP with close collaborator Jay Teazer, and features that indicate his growing mainstream visibility. With 'The Lost Boy', Erigga parlays the productivity of the last few years into the most refined project he's put together till date.
If you think that means he's switched up the style, you're dead wrong. Erigga's formula is tested and true, sprinkling quips gleaned from growing up in Warri into hyper-vivid tales, ostensibly anointing him as Nigerian rap's ambassador from the south-south. As much as he's always rapped from a first-person perspective, being the voice of a region comes with the pressure of representing more than yourself. For his new album, though, the rapper doesn't try to be ambassador; 'The Lost Boy' is a reflection of who Erhiga Agarivbie is right now, the thoughts on his mind and the ideals that drive him.
Across the 13 tracks on this album, we hear a man whose ambitions have grown beyond the trappings of just making it out of the hood, a man who values his peace of mind and understands the value of living your life by your own rules. The tales are still there, and so are the quips, but these songs are marked by a healthy level of solipsism. While it continues his knack for rapping over an eclectic blend of modish sounds making the rounds in Nigerian rap, 'The Lost Boy' is a compact project, a 41-minute run that keeps off the fat that has weighed down the rapper's previous albums and helps make it arguably his best rounded effort yet.
Erigga has always been prodigiously talented, but he's not always been revered as one of the great rap artists of his generation. While his catalogue isn't quite exemplary, it's well beyond formidable, both in quality and quantity. 'The Lost Boy' is a notable addition to a discography that prioritises a blunt honesty through story-telling. Below is a rundown of five standout songs off Erigga's latest effort.
"L with V's (Louis Vuitton)"
Following its boastful opening track, Erigga's triumphant gait comes with some brashness and a delightful dash of philosophising on its second track, "L with V's (Louis Vuitton)". Naming a song after a luxury fashion brand is an obvious tell, but the rapper brings that trademark irreverent verve needed to keep things unexpected. Here, the waffi quips amplify his dismissive energy—"if you like form Tonto, I no be kpogiri/this big man no get time to gbozigi"—over the sparse but ear-filling Trap beat, as he raps about keeping his priorities straight. The hook is also a highlight, including the caption-ready line, "If my friendship dey drag you back, block me with speed."
"Vawulence"
I'm not the biggest fan of those comrade memes but I understand—and sometimes appreciate—the derisive humour they're often used for. Erigga taps into that part of pop culture for "Vawulence", a drill anthem packed with caustic one-liners. Across three pointed verses, Erigga claims that he'll make his "gun speak in tongues", briefly adopts a Peckham-inspired cadence, invokes a biblical moment, and generally disavows the notion of peaceful thoughts towards haters. It's funny and a damn good rap song ready-made for both meme-use and moshing.
"Lit" (feat. PsychoYP)
It's rare that you hear a PsychoYP collaboration on a rap album and the sound doesn't lean towards rap or drill. There's the initial shock value that comes with finding out that Erigga tapped YP for a song marked by Afrobeat influences, but it's also easy to realise how much of a slap "Lit" is by the second listen. The hook is a simple declaration helped along by its call-and-response addition, and shortly after Erigga masterfully stagger-steps across the beat, YP enters and pulls off a verse replete with the slick talk he's known for, sounding barely challenged in a novel sonic environment.
"PTSD" (feat. Odomodublvck)
The last three songs of 'The Lost Boy' is a suite of vulnerable songs, giving the album an emotional heft to go along with the brimming confidence of its earlier cuts. "PTSD" opens the run on an intense tone: "I know wetin I pass through for streets before I say na music I wan do. Erigga goes on to recall the regularity of gun violence in the area where he was raised, using a detailed scenario of a killing and the shoddy investigation that followed. On the second verse, he recounts learning fucked-up habits from the older guys he looked up to in the hood, and he ends up admitting to being scarred by these experiences and lessons. Odomodublvck's verse is vapid within the song's context, but it's a tiny blot that doesn't minimise the significance of "PTSD" to this album, Erigga's catalogue as a whole.
"Ballad of a Lost Boy"
Closing out the album on an introspective note, Erigga decides to go spoken word over a cloudy organ keys. Even with this slight adjustment in form, he manages to be distinctly compelling, lacing his meters with personal details. Where the preceding two songs shed a light on the events that affected him, this outro finds him trudging forward as he looks to build himself up from the shards of environmental and societal dysfunction that once helped send him to prison. "Ballad of a Lost Boy" is a striking portrait of a man claiming his own narrative beyond the factors that plagued him.
---