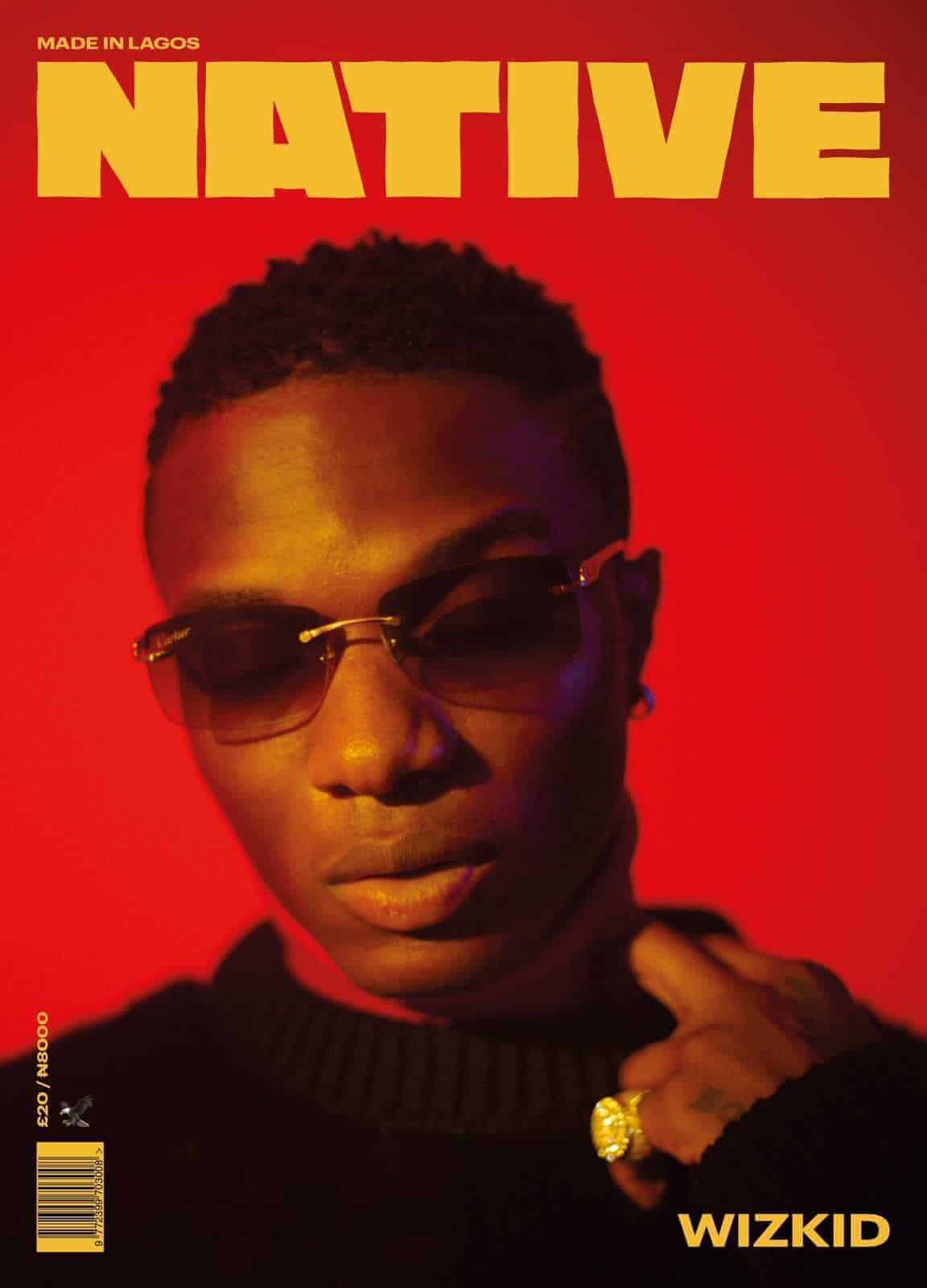 Credits: 
Photographer – Mahaneela Choudhury-Reid (@mahaneela.jpg)
Photo Assistant – Sarah Harry-Isaacs (@sarah.harryisaacs)
Creative Direction – Daniel Obaweya (nigeriangothic), Mojoyin Durotoye (@moj_bot), A'alia Boyo (@queenoftheyouth)
Gaffer – Joe (@lightingbyjoe) 
Stylist: TJ for Blac Ribbon
Stylist – KK Obi (@kkobi___)
Stylist assistant – Kennedy Clarke (@yuungflava) MUA – Fey Adediji (@beautybyfey)
Set design – Jade Adeyemi (@adeyumyum) Set assist – Sofia Mpandu (@Mustbesofia )
BTS Photo – Tife (@tifeid)
BTS Vid – Barbara (@outtake999)
To really appreciate what Wizkid's journey means to Lagos, one must understand the dynamics of growing up in Surulere, where he was raised and came up from. In the Yoruba language, the phrase 'Suru l'ere' translates to 'Patience is Rewarding', but people who live in Lagos will be more familiar with it as the name of the residential and commercial area on the city's mainland, where I grew up. I remember a period on social media (mainly Twitter) where it was trendy to make fun of that side of town, which usually made me defensive. Of course, I knew it was just banter, but there's a special bond that comes with growing up there, a bond that creates a sense of loyalty no amount of time can't erase.
Surulere is inhabited by people from different social backgrounds who shared a lot of similar experiences. Growing up, my family were middle class, but some aspects of my childhood could very easily be associated with someone from the lower class simply because Surulere was so insular and had everything. We socialised with each other often, and it was perfectly normal for a child from an upper-class family to become best friends with a child from a lower-class family, because they lived on the same street and met at a mutual neighbour's birthday party. This sort of scenario, where people intertwined facets of their daily lives, created something unique. While this is just as likely anywhere else in Nigeria, my experience of Surulere placed me in contact with people who, not only wanted a better lifestyle, but had actually experienced some of it just by association.
If there is one thing that we can all agree brings Nigerians together, it's the love of music. Beyond a shared interest, music has also been used as a tool by artists who have limited opportunities in other fields to "blow" – a term synonymous in these parts with being very successful. The yearly carnivals held in Surulere every Christmas had music at the core of its celebration. It was another occasion in the area that brought everyone together to rejoice and celebrate as a community.
The planning process of the carnival involved regular meetings with the committee to discuss security, renting a stage, reaching out to underground artists, and so on. When the carnival meetings for the Adelabu area started, I was only 8 years old, but I attended regularly with my older siblings and cousins. This was a chance to leave the house and hang out with other residents in the area, who we were all close to. This event provided an opportunity for underground artists to display their talents and perform in front of a decent crowd. Sometimes, these artists would share a stage with already established headliners such as Durella (who also lived in Adelabu) and Ruggedman, for the energetic occasion. 
We all understand how slim the chances of an artist making it in music are, especially a full decade ago when Wizkid did. The long and hard road to making it in Lagos, let alone out of it, generally requires extra motivation, which for Wizkid, a talent that comes naturally to him, became the catalyst. While we all chant his stellar feature on Runtown's "Lagos To Kampala" in the clubs, he celebrates how far he's made it on a path many told him wouldn't work. For people who grew up in Lagos and understand what the struggle of striving to change your life entails, Wizkid is a King. He represents more than music, he represents this reality, his success gives hope and pride to Lagosians who are chasing their dreams.
Recently, during an interactive Q&A session with fans on Twitter, Wizkid was asked how he came about the album's title, to which he responded, "Lagos is everything to me." Wizkid has always kept Surulere near. On his debut album, Superstar, it took him no time to speak about his early beginnings in Surulere, by shouting out, "Ojuelegba, Shitta", locations in the area, on the album's second song, "No Lele". Wizkid spent a lot of time in these areas hustling and trying to become the superstar he is today, whilst also performing at different carnivals all around Lagos. 
It seems as though his current reality was predicted, as the people who watched him recognised his talent and nicknamed him "Star Boy" which is now also the name of his record label; and just like he predicted from his catchy "my music travel no visa" line 9 years ago, today people have connected to his music worldwide. I still think there is a certain energy one feels being from Lagos and hearing him recall memories of places you are also fond of. One example I always discuss with anyone who cares to listen is the hook of "In My Bed" from Ayo, where he mentions some famous politicians in Nigeria. In the same hook, he also shouts out names like Bana, Baruwa and Igimu, figures who most people unfamiliar with Surulere might not recognise. These are well respected hometown heroes, and even today when Wizkid is back in the "zanga" he shows his appreciation for them and offers support to the community. Another iconic tribute to his hood was in 2013, when he featured on the remix of Dr Sid and Don Jazzy's song, "Surulere". As usual, he didn't disappoint with his introductory verse, which immediately gave shout outs to places like Kilo and Masha (which had the best shawarma in the world #ThatYear, by the way).  
In a full circle moment, one of Wizkid's many hit songs "Ojuelegba", named after the Surulere suburb he was raised in, sparked the unprecedented attention he was getting from all over the globe. The song gave listeners insight to his struggles as an upcoming artist on the streets of Ojuelegba, where we learn about Mo'Dogg studio where he often recorded. Mo'Dogg himself, who is a rapper, spoke further in an interview about working with Wizkid, and he mentioned the alternate studio, "5 mics" based in Ayilara street where he worked with Wizkid between 2006 and 2007. "Ojuelegba" became an anthem, and shortly after it was released, it gained the attention of Drake who hopped on a remix that changed everything for Starboy. His work with Drake continued in "One Dance" and "Come Closer" which were highly successful songs globally, and at that point it was safe to say Wizkid was officially an internationally recognised artist.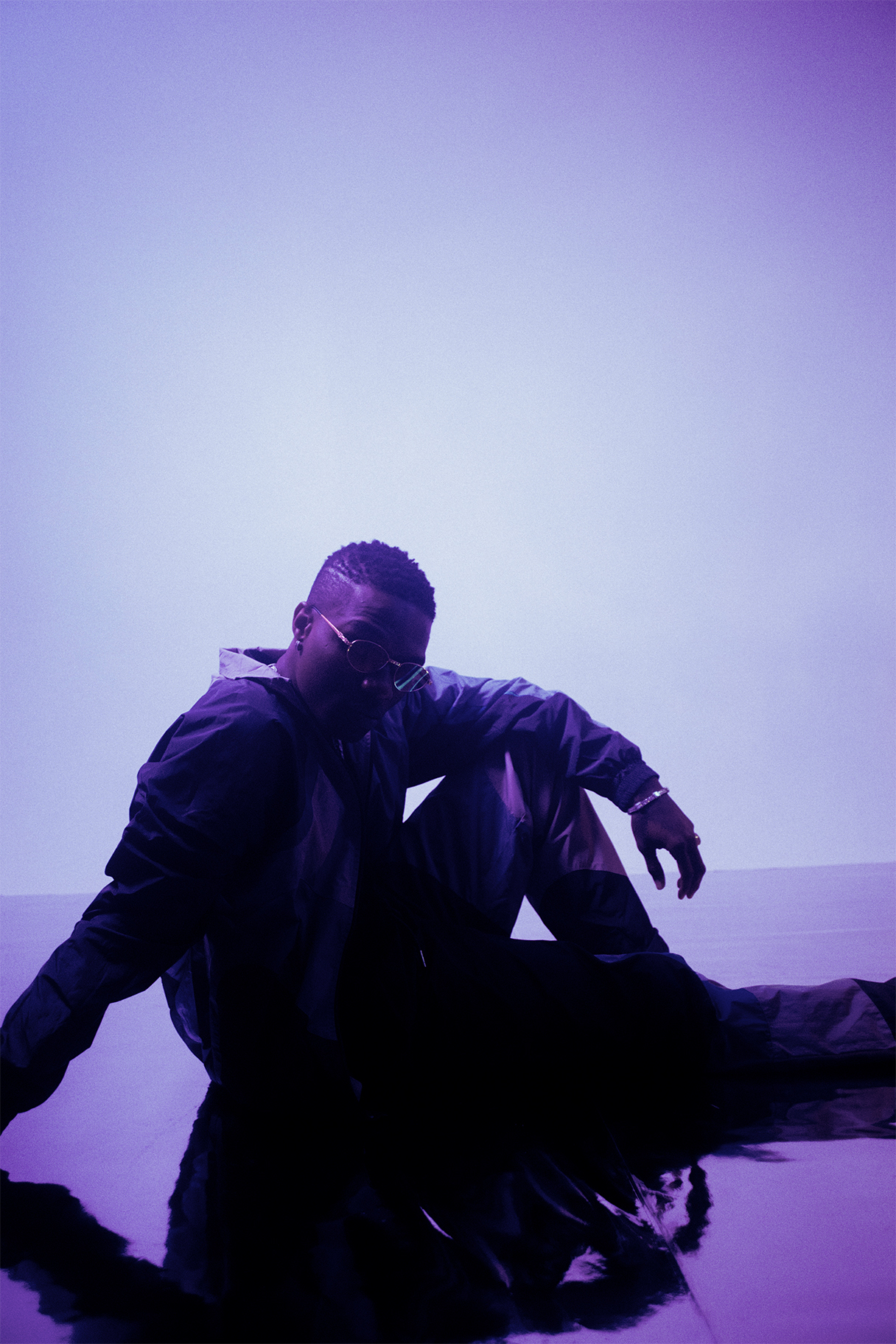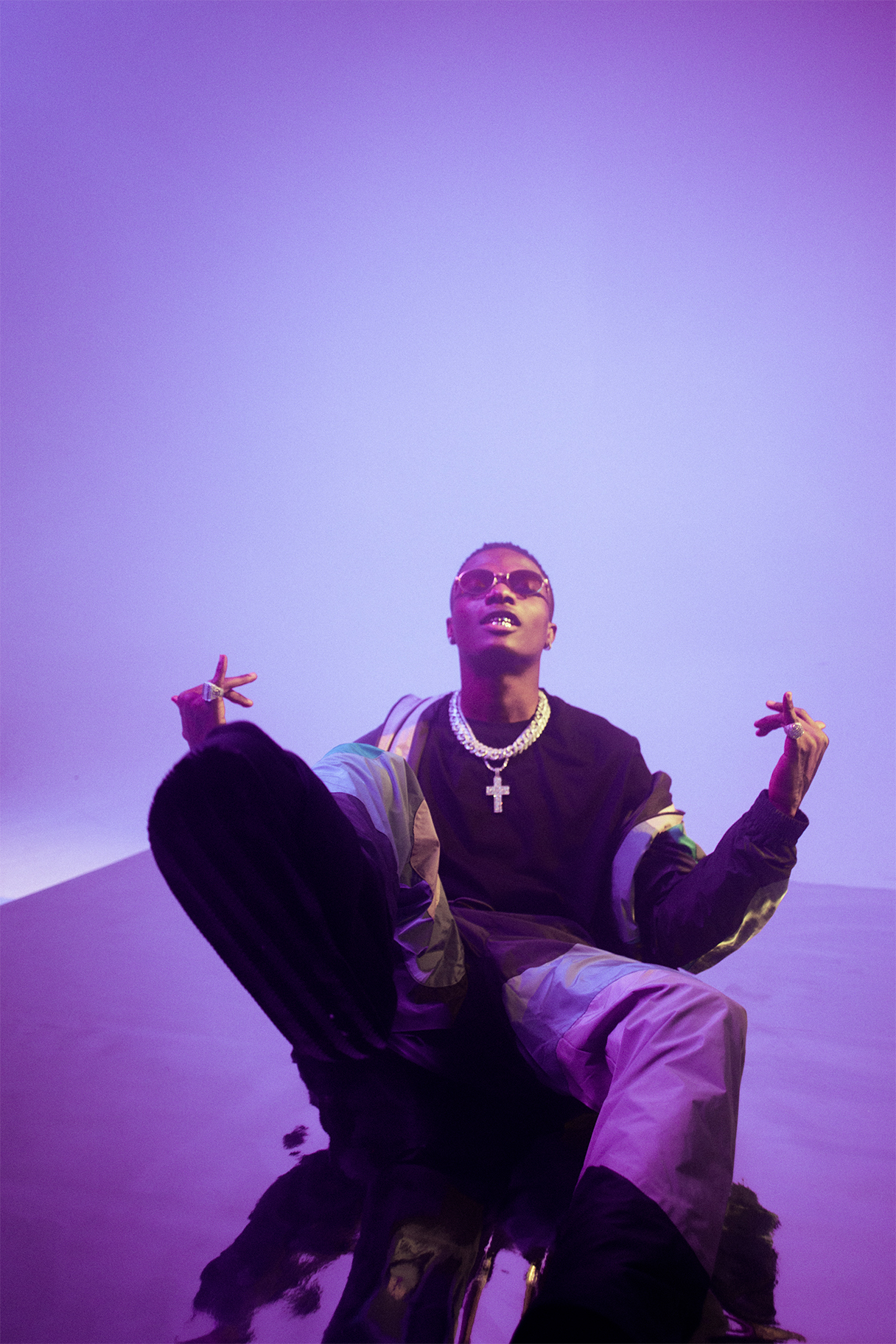 I have seen Wizkid perform live on many occasions, both in the UK and Nigeria, but nothing beats the feeling of watching him bless the stage when I'm back home in Lagos for Christmas. The festive period in December comes with a lot of concerts, and everyone is trying to see their favourite artists. His show at Eko Hotel back in 2017 really captured everything the artist stands for, and it gave me hope that his superstardom hadn't changed him as much as people assumed. The initial set up when the show began in usual fashion for the venue, was for the VVIP and VIP attendees to be sat closer to the stage, and people who bought regular tickets were allocated to the back. But it wasn't long before Wizkid decided to take matters into his own hands, inviting the crowd in the regular area to the front of the stage. This disruptive move didn't go down well with the VVIP and VIP audience, who would have paid more for their tickets, however, Wizkid made all of us in the crowd feel like one. For me, that night was like being in Surulere again. Even in London where he has sold out venues, like the O2 Arena for his Starboy Fest, you can always expect Wizkid to utter a Yoruba phrase, often "Awon temi" which is common on the streets of Lagos and  translates to "my people." It's these small gestures that bring people in, and beyond the music, make people feel included. This is why he has built a loyal group of fans known today as "Wizkid FC".
During his Sounds From The Other Side run, there was some criticism around whether this new sound meant that he was diverging from his roots. In hindsight, it's clear that Wizkid probably wouldn't have been as big as he is today without taking such a big sonic risk which has since paid off.  Made in Lagos perfectly showcases the evolution of his sound, which we have all watched closely and fallen more in love with over the years. As fans, some of us can be nostalgic and yearn for moments like the famous video of him dancing enthusiastically to "Wiz Party" on stage, however, much like we all have, Wizkid has grown up too. He is no longer the teenager we met a decade ago, he is now a father of 3, someone who has worked hard to achieve his dreams, so we can't expect him not to have changed at all. Sonically, and symbolically, his latest album, Made in Lagos is a full circle moment for Wizkid, it feels like he's made, like he has reached the peak Lagos will make you believe is impossible to reach. 
The path Wizkid is currently towing was always his goal, and lines such as "my music travel, no visa" on "No Lele" or "Lagos today, London tomorrow" on the Femi Kuti-assisted "Jaiye Jaiye" is confirmation of this. Watching his steady incline, from the very beginning to what it is now, has given hope to people who typically have a lot of barriers to development, yet have big dreams such as his.
A popular video of him freestyling years ago in Shitta is circulated on social media at least twice a year, and I believe the reason it still gets attention is the fact that Wizkid has surpassed every expectation even his biggest fans had of his career, and we are all proud of that boy from the video. It's also very significant that this freestyle happened on the streets of Surulere, while he was surrounded by people like him, who now see him as the ultimate symbol of what it means to be Made in Lagos.