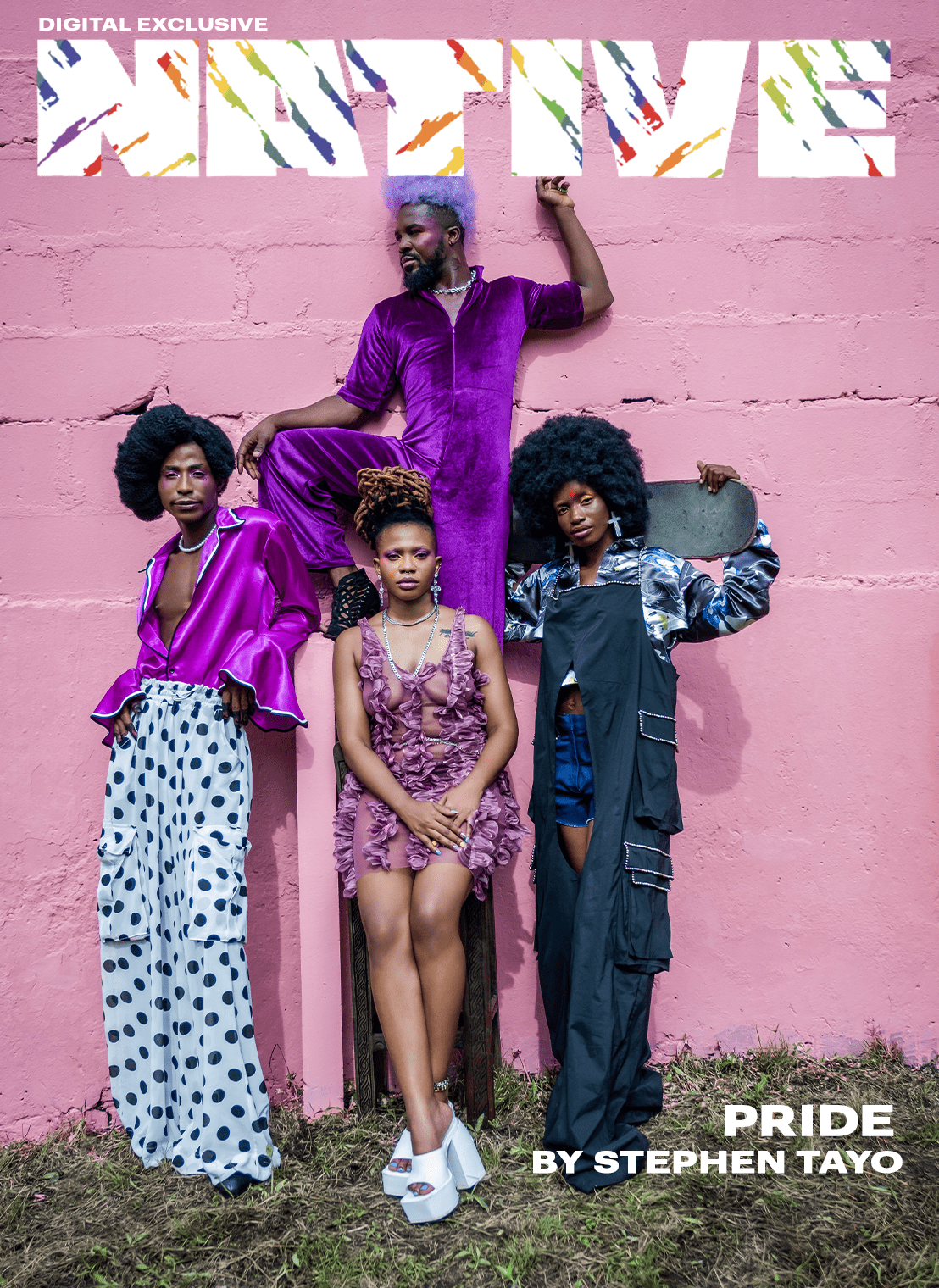 Credits: 
Editor-in-Chief: Seni Saraki
Editor: Adewojumi Aderemi 
Creative Assistant: Ada Nwakor 
Community Editor: Tami Makinde 
Editorial Consultant: Matthew Chukwudi Nwozaku 
Photography: Stephen Tayo
Set Design: Ayo Lawson 
Lighting: Ifebusola Shotunde 
Photography Assistant: Henry 
Set Assistant: Yusuf Karim
Styling: Ashley Okoli 
Styling Assistant: Demola Mako 
Make-Up: Ayopo Abiri 
Make Assistant: Cvntai 
Hair: Enigbonjaye Funke 
BTS Video: Jola Adeboye 
BTS Photography: Wonu Osikoya 
Location: Fluid Locations

Dancing is a lifeline for every African – even those who like me, can't move for shit. Growing up around musical chairs and other such games, the celebrations put on across tribes and traditions in our older years are never complete without a bid to the dancefloor. Though African societies are modernising away from traditional ceremonies, the role dance played in passage to adulthood, or birth and death, or war and disease, has persisted over time in our modern day commemorations of these events. African dance has transcended sacred rites and ceremonious gatherings, flooding into our popular culture, with new dance fads cropping up obsessively – from the Makossa dance to the Zanku, Gwara Gwara and Alkayida. Influencing global culture in artistic exhibitions of rhythmic physiology (take "This is America" by Childish Gambino or Beyonce's "Already" from the musical film, Black is King), African dance is renowned for its virility and flair, as are our dancers. 
"Dancing in heels has never been a thing of thought for me," says Michael Bright, a Guinness world record contender for the longest dance marathon, "eight days non-stop in March 2018," who also earned global media's attention for his effortless heeled choreographies. "I literally would shy away from it [dancing in heels] but love it from within." Featuring on BBC news after his very first video of him dancing in heels blew up on Instagram, three years later and what was once a thought so far from Michael Bright's mind is now one of his most applauded talents. Already a seasoned choreographer, Michael's induction into heeled dancing was an accident waiting to happen.
"One time a friend called me to have a dance session with her, as she was traveling for a pageant. We linked up and I got her to do the dance routine in heels. She wasn't executing it like I wanted her to, so out of frustration I collected her shoes for the first time in my life, I performed the routine [in heels]." Recorded by his friend and making it to his socials, it was out of frustration that Michael secured a spot in mainstream media, a regular occurrence for this natural born dancing queen.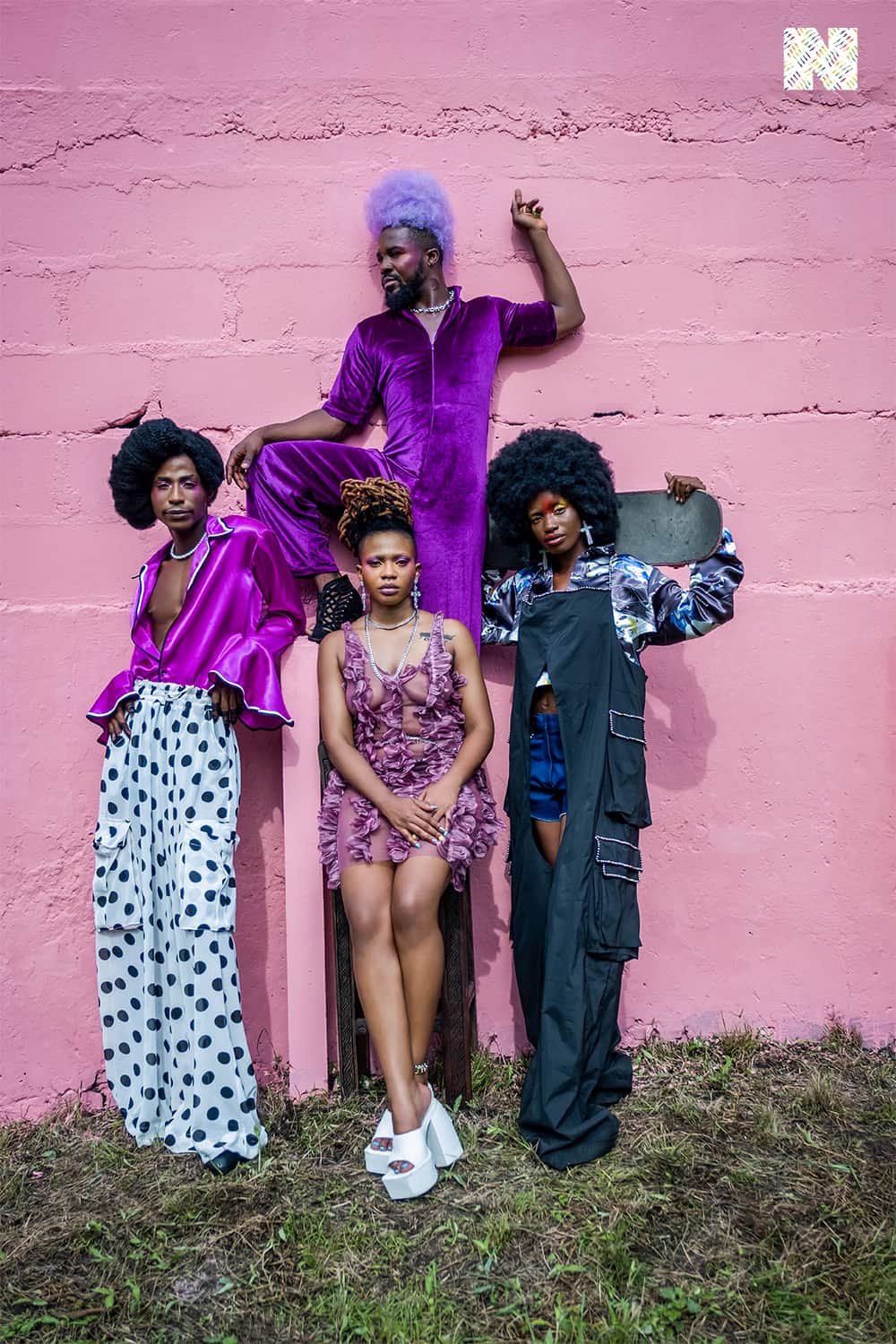 "I was literally dancing from the age of three," Michael efuses about his childhood passion, still in his heels from posing in the cover shoot. "[When I went to parties, I was always the best dancer. It has always been a thing for me, from primary school to secondary school, grad school, university level as well." Sharing his desire to dance his way through life at an early age, support from his parents empowered Michael Bright to pursue dancing as one of his professional activities. 
In 2014, President Goodluck Jonathan passed into law Nigeria's Same Sex Marriage Prohibition Act, a wantonly homophobic bill that only served to empower queerphobic attitudes and violence. Individuals grew more brazen in their homophobic attacks and, of course, police were sanctioned by the state to target and abuse queer people in Nigeria. In August 2018 this all played out live on social media as the self-professed world famous dancer, James Brown and other queer people were arrested for supposedly conducting and participating in an initiation into homosexuality. Using his professional background and his HIV status as evidence of his sexuality and, therefore, proof that he had gone against the law, which criminalises homosexuality, this incident revealed the harrowing reality that freedom of expression is not afforded to queer people in Nigeria. 
Learning to keep the voices out of his head, Michael Bright exhibits great strength and bravery thriving as a professional dancer in Nigeria, not just in heels but on the pole too. Citing his faith in God as the reason that he has gotten this far in his career, Michael tells me he has had a fortunate run. Though he has received online shade and hateful encounters for his work, he says to me, "I think all I've experienced is positivity and encouragement to keep doing what I'm doing, the negative side has been on the down low."
Tracing back nearly a millennium to India and China, where poles were used in traditional sports to test endurance and as a means of entertainment as women displayed their flexibility, strength and skill, pole dancing earned its sensual affiliation in America's 1920s where gyrating moves were incorporated into the athletic routines of climbing and twisting around the pole. Now heavily associated with with striptease acts and club performances, pole dancing has fallen victim to the misogynistic double-standards that subjugate sex workers, yet entertain and accommodate the paying party.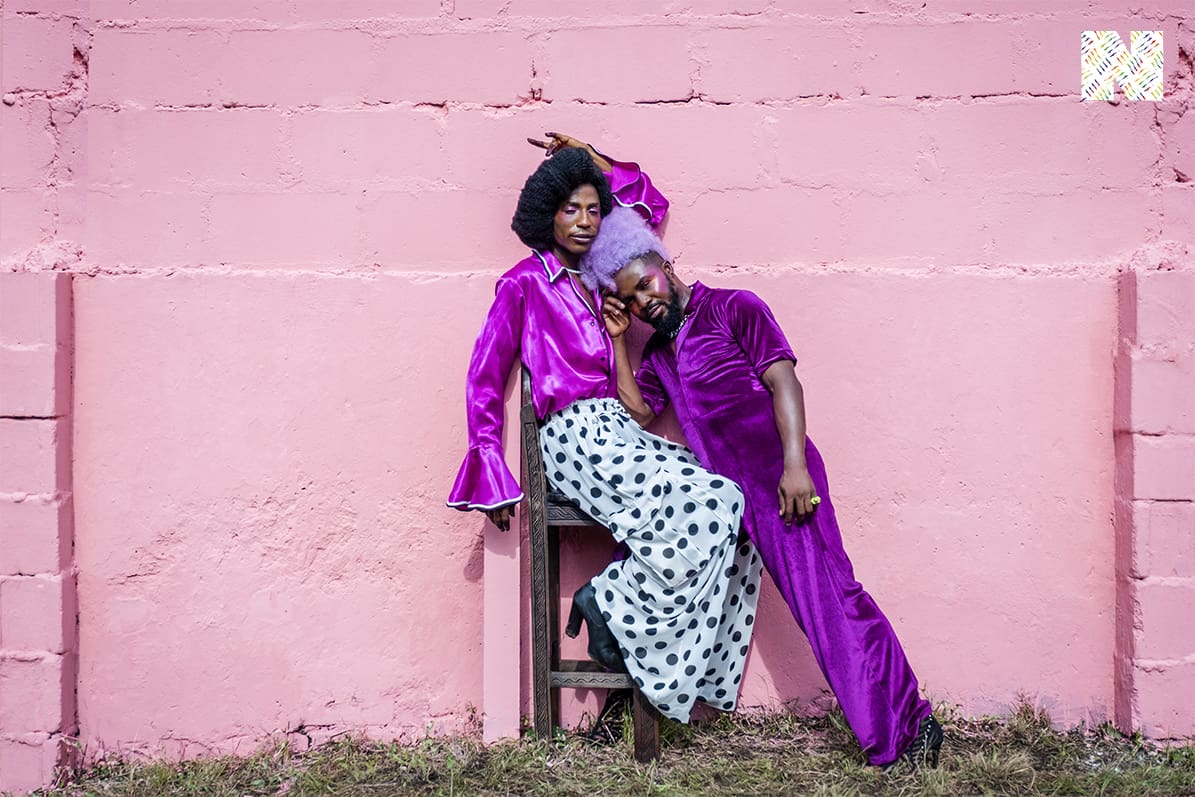 In recent years, however, as progressive politics take up increasing space on the foreground, individuals and studios all across the world are rebranding pole dancing as a form of exercise and wellness-keeping. Though, it must be stated that this widely white-washed redefining of pole dancing does little to alleviate the suffering of sex workers who are still shunned for engaging in the very same activity that has been branded as radical. Still, for queer people in Nigeria, the attaching relative prestige to pole dancing has opened up the artform as a safer, more secure avenue of expression than it once was. This is evident in Michael's pole training career, which has earned a score of success thanks to approval from celebrities, professional bodies and also blogs. 
"Pole dancing for me has been another sport I came to love, not minding the stigmatisation attached to it," Michael Bright says, before explaining explain that his venture into pole dancing for the fitness benefits, taking the risk on ignorant attitudes – and it has paid off: "along the line, I have been able to impact some people's lives." A role model to women and men, who are still coming to terms with their sensuality, Michael has become a coach to women especially who wish to regain what he describes as their "sex appeal." 
"Lately I find so many ladies loving the brand and attempting to take classes. So far, so many ladies out there have been able to do things they never thought they could do in their lives, thanks to me, their awesome coach. It takes consistency and patience for this. I have trained myself professionally to handle this." A performer from his very first steps and now a leader in his niche field, Michael Bright is dancing to the revolution, and nothing is going to get in his way.
"I see myself as a non-stop figure, I like breaking boundaries, trying things that others don't think is possible. For me, it comes from within. it's natural"