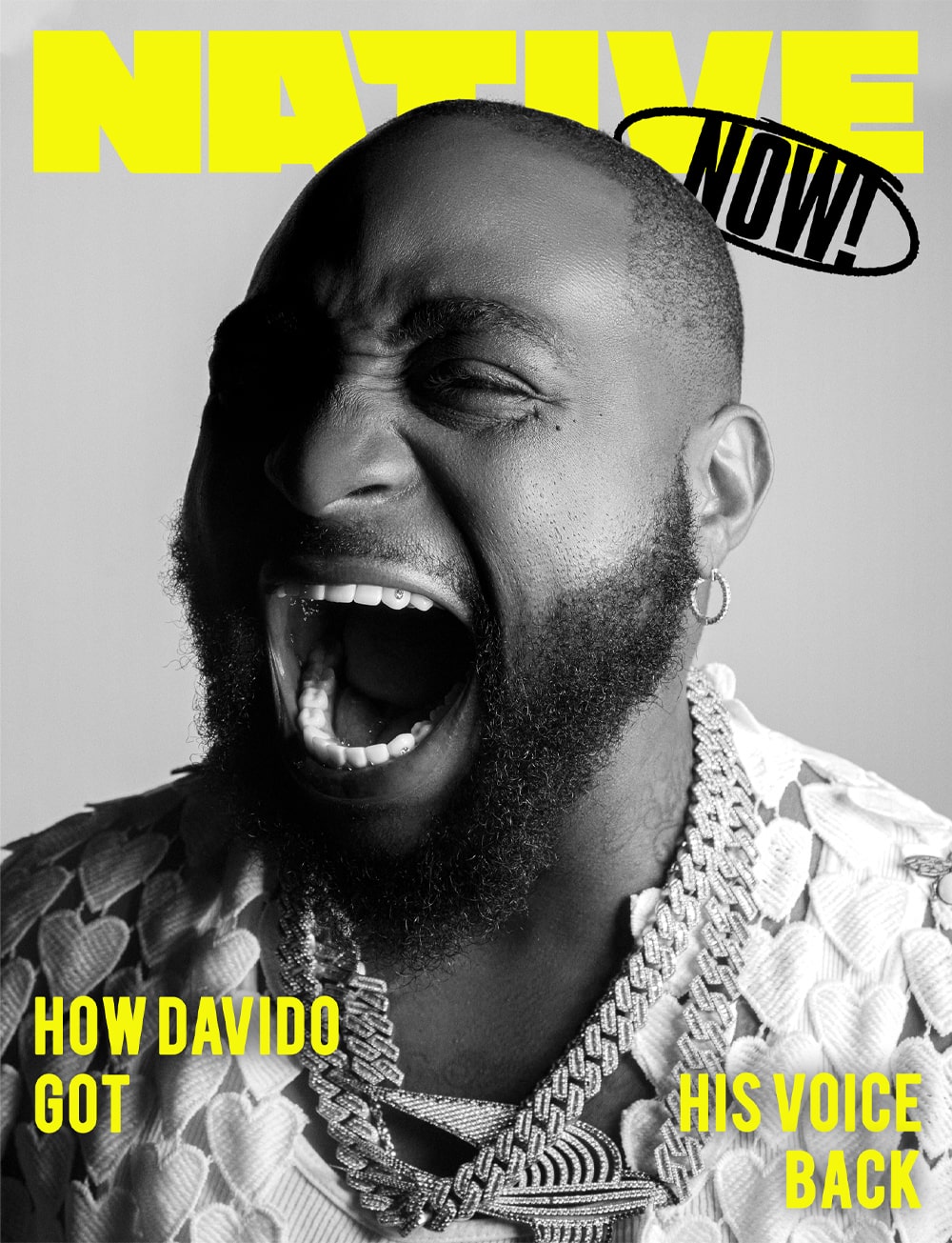 Words by Dennis Ade-Peter & Tami Makinde 
Photographer: Isabel Okoro
Creative Director: Scary Town
Stylist: MOMO
Editor-In-Chief: Seni Saraki
Head of Content Strategy: Damilola Animashaun
Managing Editor: Tami Makinde 
Head Of Digital: Shina Ladipo 
Production Assistants: Daniel Akins, Nwanneamaka Igwe, Israel Ajayi, Sien Essien
Producer: Dafe Oboro 
Production Company: Dafe Films 
Production Manager: Ebunola Agboola 
Production Assistant: Adedayo Biyaosi
Runner: Vernal Donatus 
Runner: Smart Song 
BTS Videographer: Omowunmi Ogundipe 
BTS Sound Engineer: Femi Adeleke 
Lighting Technician: Ayinde Olamilekan 
Lighting Assistants: Kolapo Omimi, TONY
Styling Assistant: Alfred Abiodun 
Art Director: Ayeblue Gbenga 
Art Assistants: Bashiru Opeyemi, Biola Adeola
Makeup Artist: Onome Ezekiel 
Makeup Assistant: Ifeoluwa Aduloju
First Aider: Azeezat Olatunji
Graphic Designer: Jude Amponsah 
Equipment & Location Support: Nexthought Rental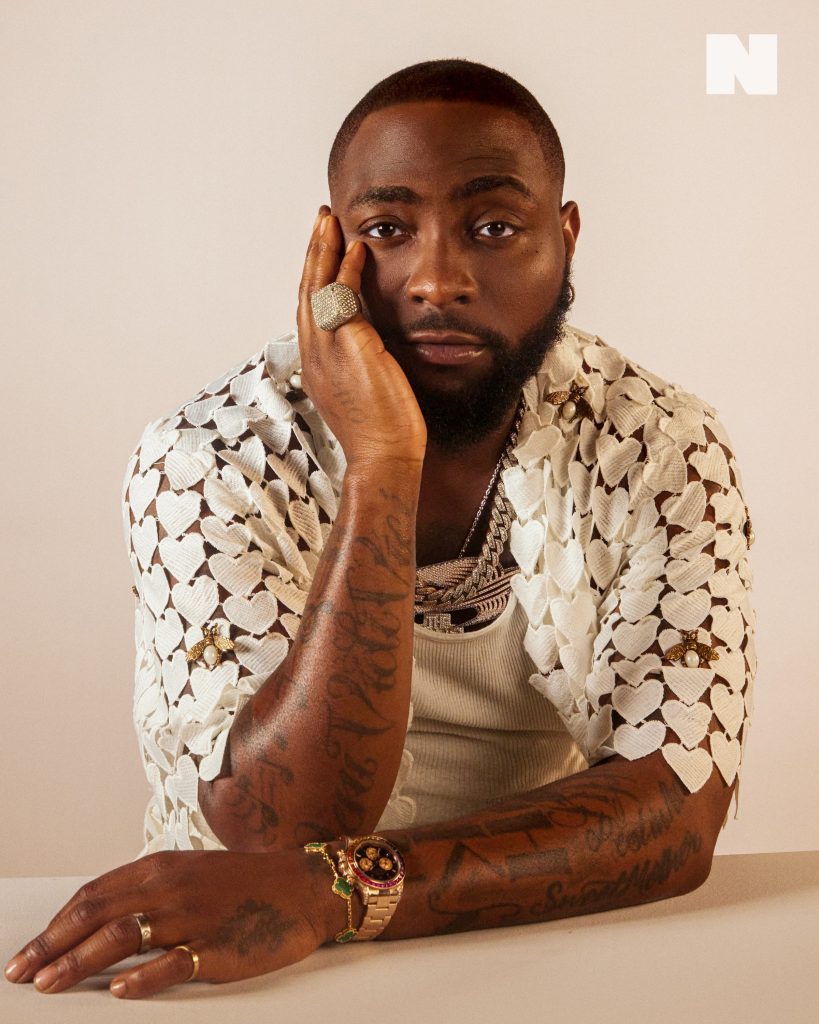 LAGOS, NIGERIA – Davido can't speak too much at the moment. 
Seated in the corner of his trailer, David Adeleke is surrounded by the top brass of his sprawling 30BG (30 Billion Gang), who may have started as comrades, but are now very much his family. As joints are passed around in an incredibly well-drilled fashion, 001 (as they regularly call him) is rather stoically taking regular sips from a piping hot cup of tea. 
"I can't talk too much today," he says, just as we are about to start the interview. 
We're in a warehouse near Elegushi Beach, where the mercurial Isabel Okoro is preparing to shoot him for his NATIVE NOW! Cover – which will make him the first artist to grace the cover of this publication more than once. At one point in proceedings, there's total silence inside the space as his voice doesn't reverberate as much as it floats through the room. As he annotates the lyrics and slangs he's popularised over the decade-plus of his awe-inspiring career, the sound of a pin hitting the floor could easily jostle for auditory space.
It's three days to his biggest solo show in Lagos, and he is rehabbing his voice. On doctor's orders, non-essential verbal communication was forbidden. As the only mechanism for verbal expression, the human voice is a primary tool for amplification. Because of how quotidian its usage is, it's easy to underestimate the effect illness and fatigue can have on the organs responsible for how loudly we talk, sing, hum, laugh, and even cry. "You're really meant to shut up," Davido says nearly two weeks later over a Zoom call, when he is finally able to speak comfortably. 
Losing his voice is an experience he's had to deal with his entire career, but he's never quite got used to dealing with it. "Because my voice is already husky, when my voice goes it's so annoying. I like to express myself and I speak a lot, so when I can't talk it's annoying. It's so uncomfortable when I have a show and my voice is not back, and I'm impatient so I'll just be coughing."
In the period since his latest bout with voice loss, Davido has been doing a lot of talking the talk, and walking the walk as one of Afropop's frontrunners. On April 24th, Davido was the main focus of an on-stage interview at the Forbes Under 30 Africa Summit in Gaborone, Botswana. When photos of that event emerged on social media, there was collective surprise from fans online, as just the night before, he was on-stage in Lagos. While most, if not all, of the concertgoers were lazing around on the final day of a long weekend, which had been declared a public holiday for Eid al-Fitr celebrations, Davido was farther down the continent, spreading the Timeless gospel. Whilst his near-superhuman work ethic is something to marvel at, for many who have been tuned into 001's globe-throttling mission since the mid-2010's, nothing seen today is entirely new. Davido is operating as a trojan horse-like figure of the Afropop industry moving from feature to feature, collaboration to collaboration, album to album, collecting real estate and reverence.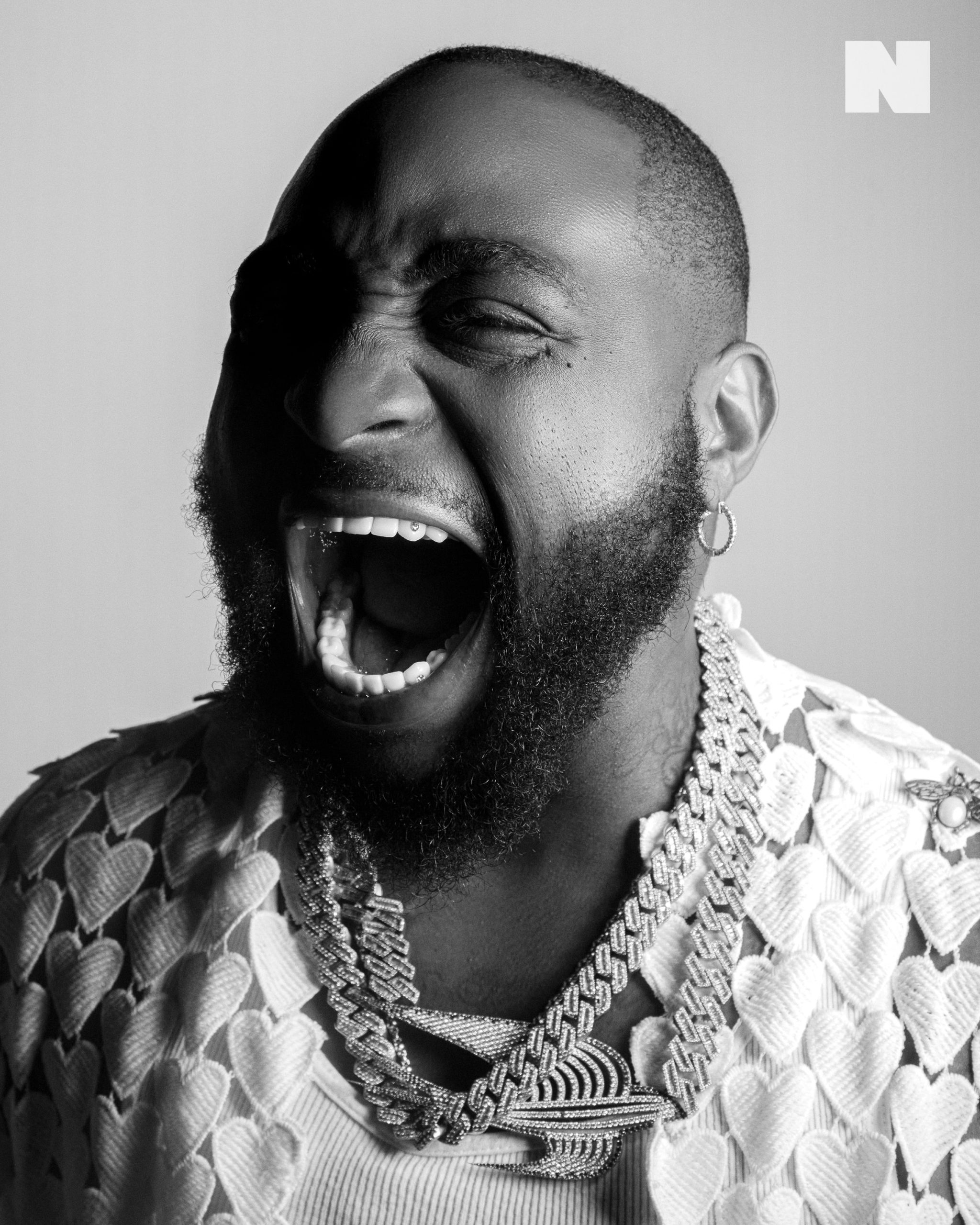 "With every album that has dropped, David has always received his flowers. He's not new to the game. The feeling everytime is indescribable," shares Prince 'Bobo' Adjua, his manager and lawyer. "It is wonderful to see him getting very well deserved global recognition and accolades from people of diverse races, countries, continents." 
For an artist like Davido, there's a constant payoff in knowing that everything he does will be met with the sort of attention befitting for his stature as Afropop's foremost superstar. All he needs to do is to keep showing up and putting his best foot forward.
David Adeleke is not someone who is accustomed to waiting, especially when his instincts say otherwise. As the famous story goes of his decision to do music full-time, he woke up one morning in Atlanta and dropped any plans of further education or a professional career, to move to Lagos to become Davido. Possessing an inimitable husk to his voice – although not quite to the degree it is today – he soundtracked youthful existence at a time when Nigerian Pop was going through a rebirth of sorts. The rest, as they say, is history. 
Davido's grasp on popular culture has consistently tightened over the years—indeed he went into Timeless, his latest inescapable effort – with rich demonstrations of his unmistakable ear for beats, and beyond that, being able to create songs with a refreshingly global appeal, all the while maintaining the local flavours in his songwriting. 
"It has been hectic planning this album and its rollout," says Asa Asika, his longtime manager and friend. "Connecting all the dots, travelling, promoting, shooting the videos. I'm quite impressed by his return to music, [because] honestly, if this was me? I don't think I would ever want to sing again or be on a stage. Obviously we can sit down and have these conversations now, but we didn't know if he'd get back there."
"I BE DAVID FOR LIFE"
Timeless, Davido's feverishly anticipated fourth album, arrived on the last possible day of the timeline he publicly announced. "See y'all in March," he tweeted cryptically in the twilight hours of 2022. 
Months before that December update, there were audible murmurs of a new LP from the Nigerian pop singer slated for the summer of 2022, with industry gossip that it was to be the last in his recording agreement with Sony Music. The now-trademark statement, "We Rise by Lifting Others" was being passed around as its tentative title, and following the May release of "Stand Strong", the Gospel-inflected single featuring The Sunday Service Choir, it was thought that the rumours were indeed true. But the summer came and went, with no album in sight from the DMW frontman.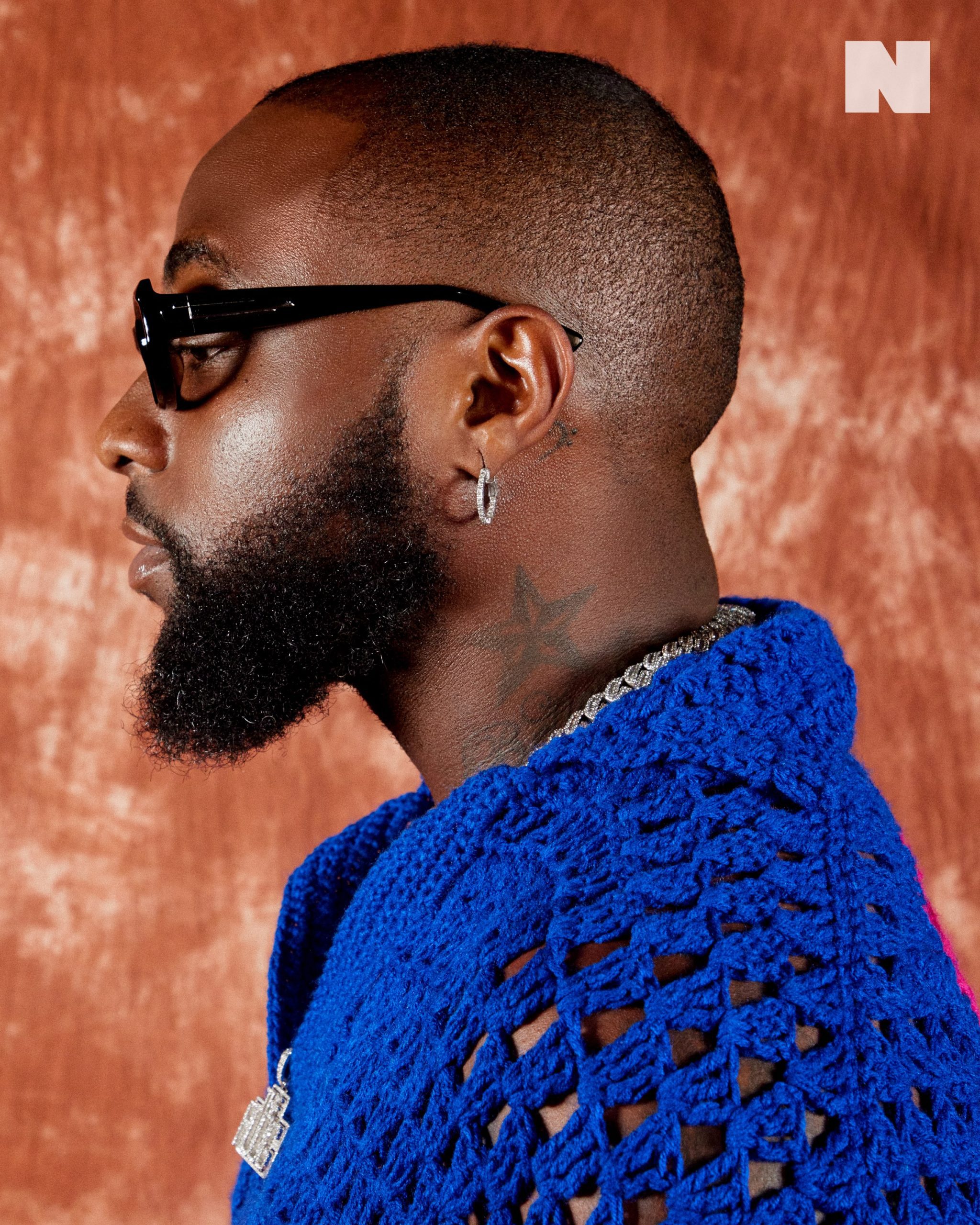 He admits early in our conversation that the album slated for a 2022 release was completed over the summer, and in September, plans were being made for its release, leading into his groundbreaking A.W.A.Y Festival in Atlanta. 
In late October however, everything came to a screeching halt, as Davido and his partner Chioma Rowland suffered the heartbreaking loss of their 3-year-old son, Ifeanyi. To fans and listeners who'd seen the singer lovingly cradle the child on the cover of his 2020 album, A Better Time, all we could do was offer condolences, warm thoughts and prayers, as the once ubiquitous people's champion retreated to the solace of his nearest and dearest, and away from the public gaze for the first time in over a decade. 
Davido is in every sense of the word, the people's man. Few musicians in the canon of great Nigerian musicians share his joy for the community, and how that influences him in turn. For a man who has placed a smile on the faces of others and extended a helping hand to those in need, his absence did not go unnoticed, and the gap left by his enormous creative footprint was felt throughout the music industry, and the nation as a whole. His contemporaries shared words of encouragement, his supposed rivals reached out with moments of genuine empathy, his fans held candlelight processions and tribute concerts. It's one of the biggest flaws of human beings, that far too often, tragedy must rear its unwelcome head, for one to receive their long overdue flowers.
The first time the world saw Davido again was nearly two months later, as he shared an image from Qatar on Instagram with his partner Chioma by his side, as he prepared for his groundbreaking performance during the World Cup Final pre-match ceremony later that day. The following day, he sent out that tweet, leaving fans with nothing but hope for the next three months. It was unclear what exactly we were to expect in March – after his lengthiest hiatus since his industry-shifting breakout, I think it's fair to say his fans would have taken anything at that point. With March slowly creeping to its final week, there was still no news, until the singer cleared his Instagram page – the 2020s music industry tell sign of a new project. Shortly after, an announcement video was released that probably had every other Nigerian artist scrambling to move their release dates. 
Davido would be making his musical return on March 31st, with a brand new album. 
"I deliver na, abi?" Davido quips about barely meeting the March deadline. "Before I went for my break, I had an album ready," he confirms. "When I got back into recording, new music came out of that as well. We switched a couple of songs out but [the] majority of the album was done since like September. [This final version] was done since the end of January, so dropping it in March wasn't going to be a problem. I knew it was a classic."
"I knew it was his best album ever," says Asa, agreeing with his client. "We have been recording this album for roughly two years and it's the first time when we weren't rushing," he admits. The strategic planning on the album was helmed by his entire team including LVRN to which Davido recently inked a deal. "It was really about reinforcing David's place not only as a hitmaker but showcase his ability to be able to make music that would be a hit today as much as it would be 10 years from now," shares Ronke 'Ronx' Bamisedun who expertly handled the album's peerless strategy and comms. "He was ready to come back to the public eye but he was going to do so on his own terms, in a way that was comfortable for him, in a way that was true to him and very authentic."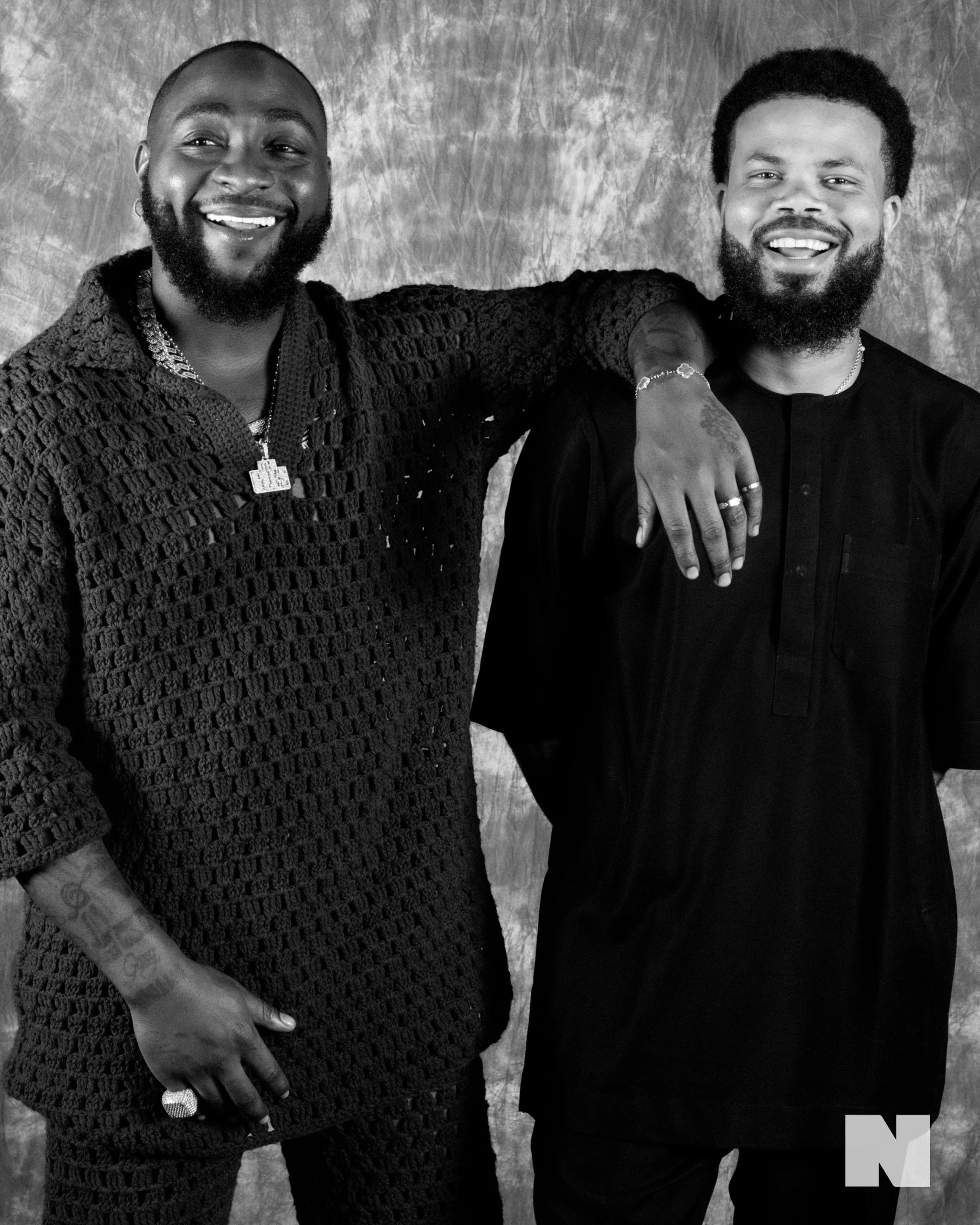 No one should really be surprised by Davido opening his album on instantly memorable terms. That's his wheelhouse, whether he's putting the industry on notice with "All of You," balancing between soulful introspection and bravado on A Good Time's "Intro," or with "FEM", arguably the greatest diss song in modern Nigerian Pop music history—which incidentally also became a rallying cry during the 2020 EndSARS protests against police brutality in Nigeria.
Right from the jump, Timeless is an exhalation and a reclamation, a striking portrait of renewed conviction from a superstar with an irrepressible sense of invincibility. "Over dem all/If dem wan turn Goliath/I be David for life," he sings with a laid back swagger on the opener, "OVER DEM." Those lines are sung without any theatrics but there's no undercutting the momentous nature of those words, particularly those last five words. 
"I recorded that song in Ghana," he recalls of making "OVER DEM," painting a picture of a house by the beach and creating while "feeling myself," with some Martell in the system. Two songs from those days living leisurely and recording in Ghana made it on to Timeless but, in hindsight, the impact was far greater because of how reinvigorating and grateful Davido felt to be back in front of a mic. "Now that I go back to think of it, I was not even making these songs like, 'Ah, o boy we need to drop oh. I need to be hot again oh. I need to make money oh.' I was just like, 'I'm just happy to make music again.'"
Even though the bulk of the album had been done before his hiatus, there's an ever-present feeling of triumph that makes Timeless an outstanding body of work. It's the rare comeback project that can't be billed as a return to form because it hits the high watermark for Davido's work as a perennial hit-maker, and also arguably eclipses the bar set by previous full-length releases. This is Davido in his element as the best maneuverer in Nigerian pop music, the man who can turn any and everything into a hit song with his unmatched command of earworm melodies, who sings of luxury with a visceral appeal, who makes great romantic bops because "there's just something about singing to a woman that I think is just so beautiful." The finest aspects of his artistry shine effortlessly across the 17-song set. 
With the immeasurable influence that Hip-Hop has had on Nigerian Music, it's no surprise that one of the most coveted achievements in the upper echelons of Nigerian Pop Music today is to have a consensus "classic" album. This is something that has somewhat eluded OBO in his career. Arguably the greatest hit maker of his time with a catalogue of undeniable classic singles, but not quite having that singular project where it all comes together. Before 2023, the closest contender – to this writer, at least –  would be 2019's A Good Time, an album that benefits from a consistently smooth and buoyant musical palette, as well as the exuberant performance from a singer high off being in love and living the life of an Afropop superstar with a global audience. 
However, released seven years after his debut album, 'Omo Baba Olowo: The Genesis,' and two years after his legendary "Back to Basics" singles run, which spawned the hits "IF", "FALL", "FIA" and "LIKE DAT", 'A Good Time' felt like it was a little overdue. It featured singles that were over two years old and Davido himself didn't particularly dwell on it, announcing that he was already working on a new album, which would eventually drop less than a year later.
Timing and personal context are huge reasons why Timeless is on track to be deemed a classic album. To the latter, there's personal tragedy and ensuing triumph fuelling the music, while the former coins in on the preceding anticipation. The Focalistic-assisted "Champion Sound," released back in October 2021, is the oldest song on the track-list and it comes off as a familiar appendix to the much newer sixteen songs before it. Chances are, years from now, fans and listeners will remember the announcement video for Timeless as much as they exhort its overall quality.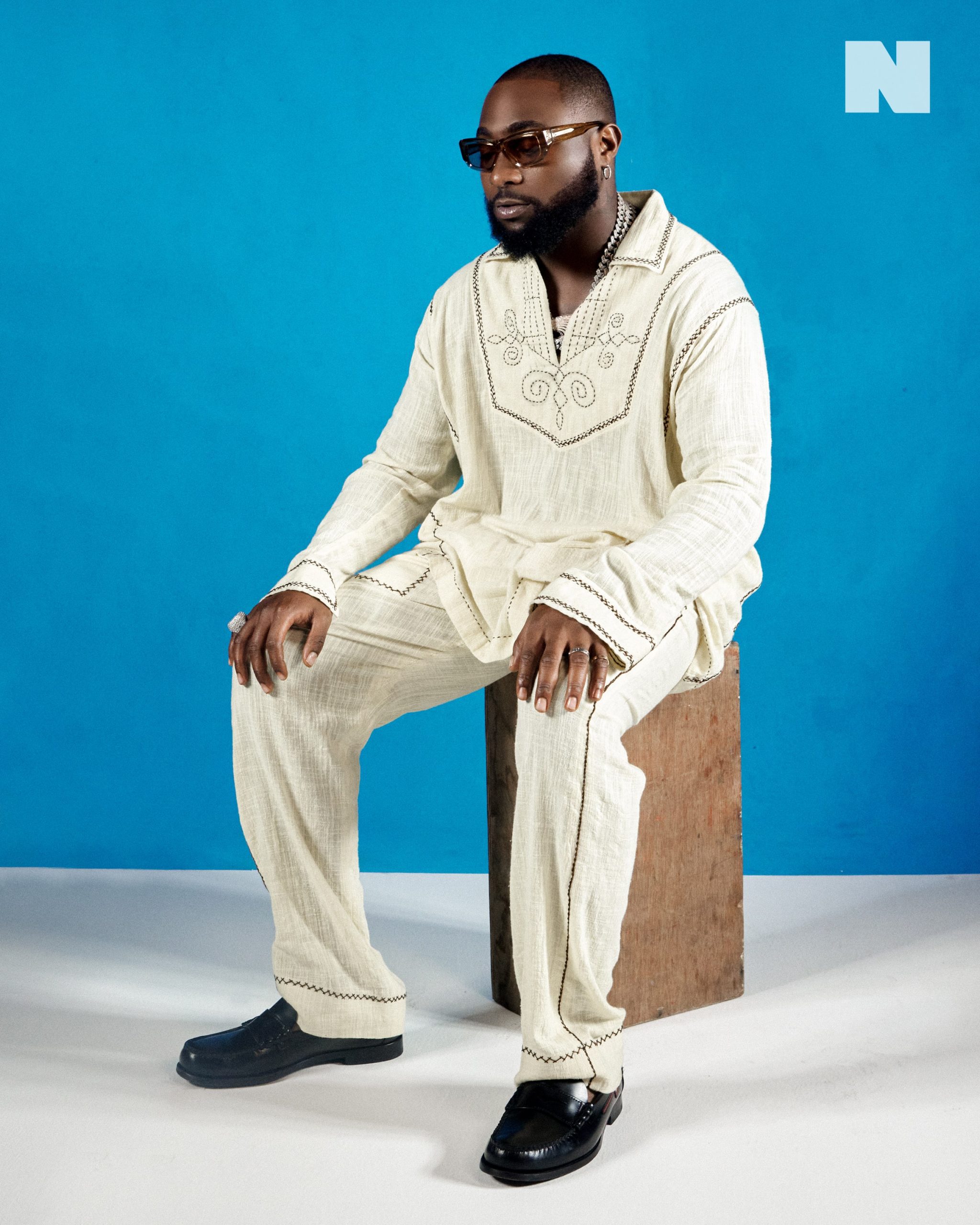 "LEGENDS CAN NEVER DIE"
North of 10PM on Sunday, April 23rd, the roads around Tafawa Balewa Square are expectedly very busy. "A Timeless Night with Davido" was slated to start at 2PM but a severe case of African time is the common practice in Nigerian concert culture, both for concertgoers and performing artists. It also didn't help that Lagos was under siege with near-biblical rainfall for the majority of the day, but the elements did set up a night with cool air and few stars up above for those at TBS to experience a superstar in his spellbinding glory since his departure from the stage.
"You have to be really, really loved for people to come to TBS—on a rainy day again," Davido says. "I wasn't worried about people coming out, I was more worried about delivering the production that we had worked so hard on. We just wanted everything to go right, that's really what I was banking on. I would say about 70 percent of what we planned went right, and that's really good for Nigeria," he says honestly. 
Entering the arena-sized venue, it was immediately clear as with the rest of the Davido comeback campaign, that there was an enormous amount of thought put into the show. The stage design was glorious, a stunning replica of the National Theatre's exterior—an iconic cultural monument. "The stage was amazing, came out way, way better than I imagined," he admits. There were seated and standing areas, with decent to great overall line of sight to the stage. Even those outside the venue could peer into the experience through the giant screens in the stage design, with connected cameras often focused on Davido and the several other guest performers.
Deep into the night, after a roll call of opening acts had warmed up the crowd, Davido saunters onto the stage to an instrumental version of "LCND," the penultimate song off Timeless. It's a curious choice as an opener, if only because many would've expected the set to kick off with one of the more popular songs on the album. However, it doesn't take long for the voices shouting at Davido's entrance to start reciting the lyrics and loudly sing the "oh wayyy oh wayyy" chants that punctuate the song's hook.
"The main goal, to me, was to perform a lot of songs on this album," he tells me. "Funnily enough, I'm not always excited performing songs off a new album, but this album went crazy so quick. When it was time to do the set-list, I said 'first of all, put all the songs on the album.' Normally I would be like, 'no oh, these songs never blow [yet], let's wait small.' That was the first thing that was really exciting and I was really happy that I performed it all."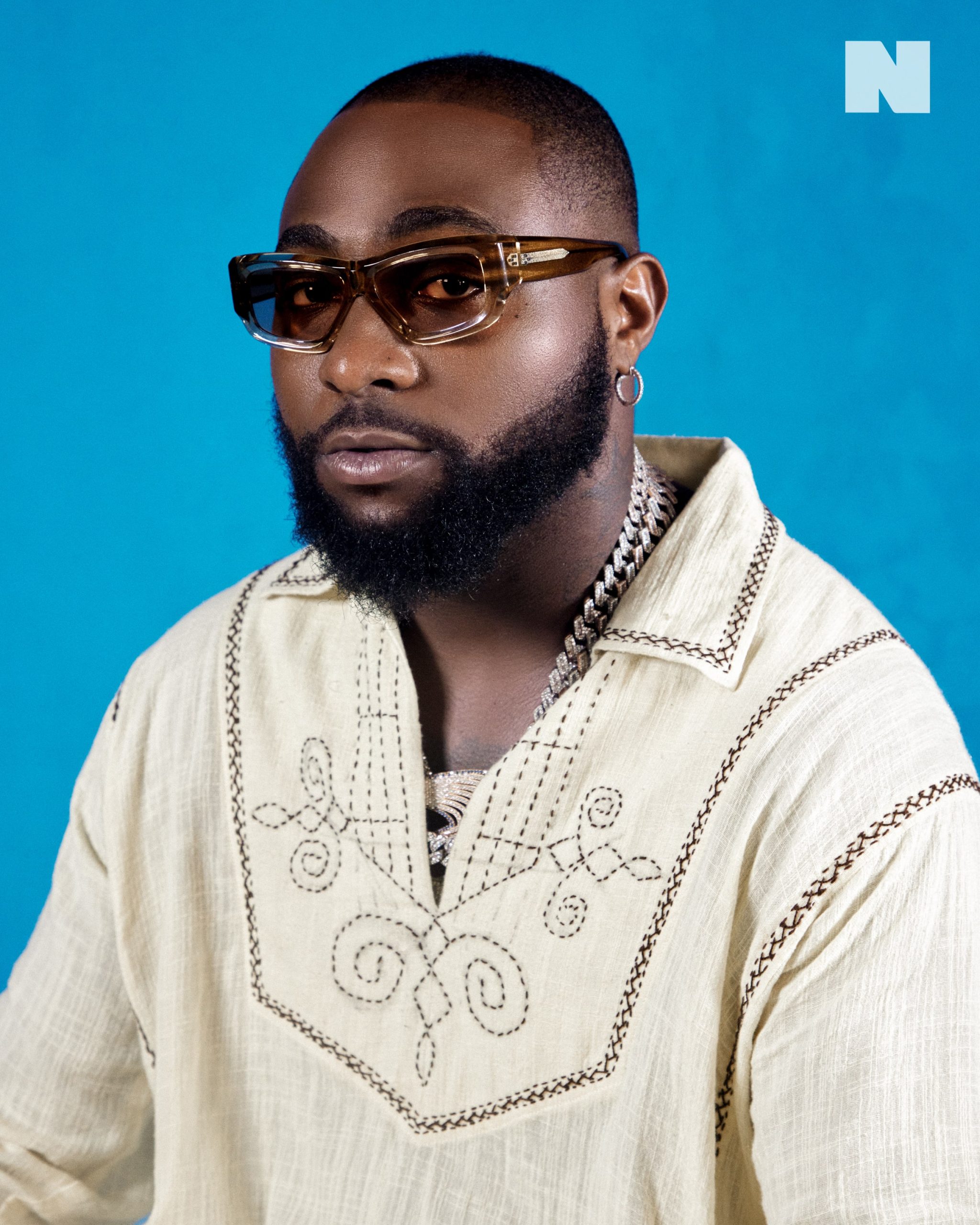 Across his 2-hour set, Davido darted between Timeless and his bottomless catalogue of smash hits. His presence was rambunctious, his now rested voice was booming, and it felt like a sustained moment of climax. In his twelve years as an artist, the singer has had several of these types of nights in Lagos. Two of the more recent events include his headline concert at Eko Energy City during Detty December festivities in 2019, and the "10 Years of Davido" live show at Eko Hotels in late 2021. At TBS, hosting the biggest crowd of any of his Lagos shows, Davido met the moment with a dominant poise.
There was no point during the night that the electricity between artist and audience waned. "The people came out, sang the album word-for-word and it was just amazing," Davido recalls on the Zoom Call. "I felt like Nigeria needed the album but Lagos needed that show, especially after a crazy first quarter of the year."
For Nigerians, the first quarter of 2023 will be remembered for a general election cycle that was riddled with allegations of irregularities. There were reports of blatant rigging, violent voter suppression, which left many feeling depressed & desensitised. While he's never made music that's explicitly political-leaning, Davido is usually outspoken in the face of general, social injustices. In these post-election days, Timeless provides an escapist reprieve from the disillusionment and disenfranchisement many young Nigerians have dealt and continue to deal with. It's impossible to jam along to undeniable slappers like "GODFATHER" and "AWAY," and not feel like you've been lifted to a dancefloor that's impervious to any external wahala. Davido created parts of this album while healing, and that energy clearly translated to the thousands of fans singing at TBS, and the millions of fans listening at home.
"Time doesn't wait for anybody but also, when it comes to timing, the stars will always align if it's meant to be," Asa says of the chart-topping new album, with the wisdom of a young veteran, over a decade into the music industry himself.
"DEM GO FEEL IT!"
Timeless is fourty-nine minutes of pure joy. The message is plain. Davido wants the melodies and hooks to take up real estate in listeners' heads and the songs are to be bellowed at the highest possible decibels at parties, in the clubs, at home – anywhere a celebration is taking place. Eleven years after his second single, "Dami Duro," began the onslaught of classic bangers, the singer's dedication to making sounds for everyone remains unyielding.
Part of that constant wide appeal is his knack for staying close to sonic trends, an ability that makes him the arguably greatest hitmaker of his generation. He pulled it off masterfully in the mid-2010s when groovy South African House music reached ubiquity in Nigeria, collaborating with Mafikizolo on "Tchelete" and recruiting Uhuru and DJ Buckz on follow-up single, "The Sound." The Back to Basics run was carried by the "Pon Pon" sound that evolved from Ghanaian neo-Highlife experimentation, with Tekno—an early celebrated purveyor—producing "IF," the first single that set the tone for the rest of that year.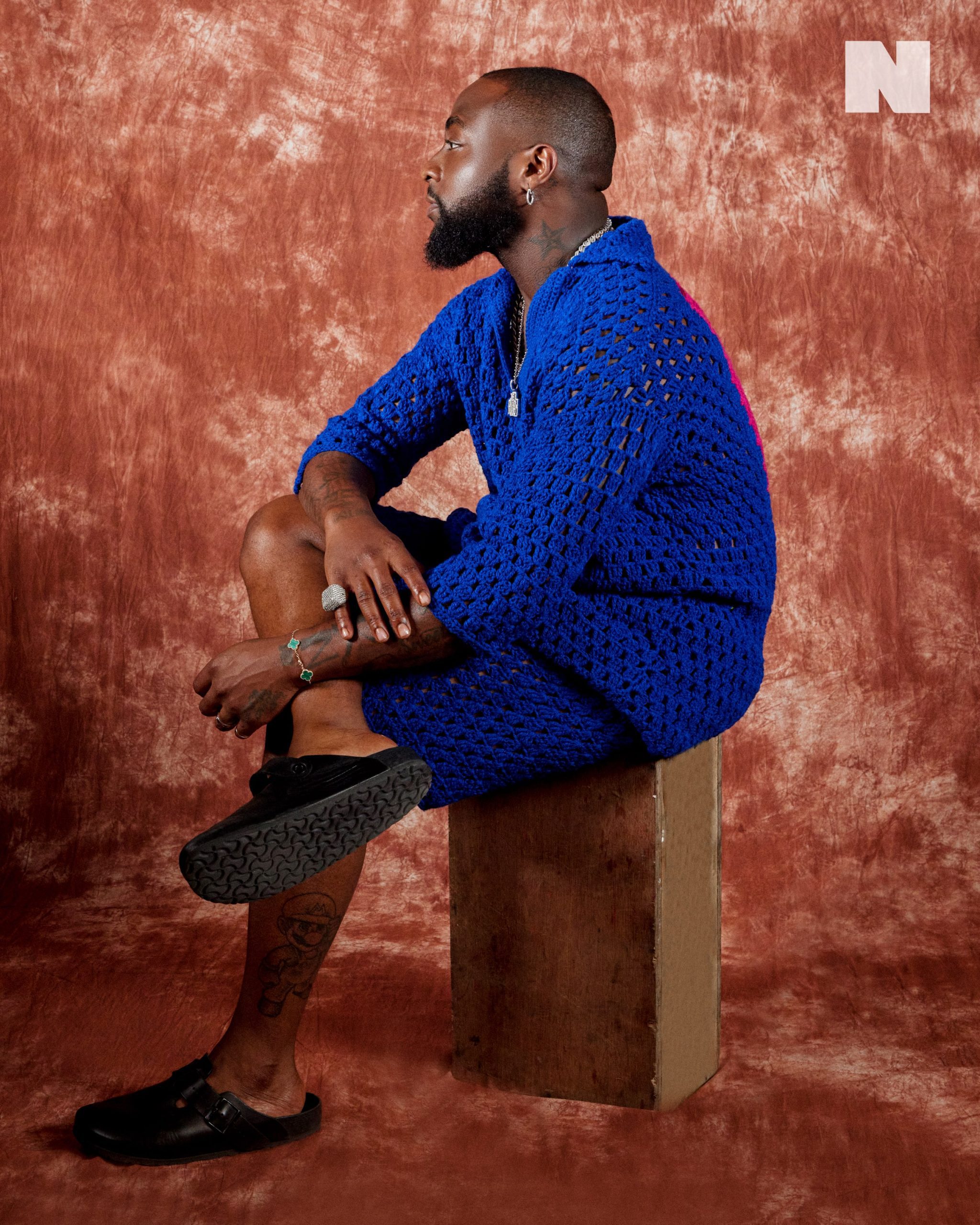 For the last three years, Amapiano has been at the centre of Nigerian pop, and Davido has been one of its most high profile adopters. "I definitely want to do an Amapiano album, go to South Africa and camp out there for like one month. That's on my list," he says. The precedent for such a project is evident. In early 2021, he collaborated with Focalistic on "Ke Star (Remix)," the continent-wide hit song that leveraged on his star power and gave him the cultural cache to be a return customer of the South African Dance subgenre, as he linked up with Focalistic again on the club mainstay "Champion Sound." Throw in Adekunle Gold's "High" and Pheelz's "Electricity," both log drum-heavy bangers that feature incredible guest contributions from the Nigerian superstar, and a pattern is beginning to develop. 
Over half the songs on Timeless feature log drum kicks and snares, sometimes as the percussive base or as embellishing touches. "It's not like we were like, 'let's go and record ten Amapiano songs.' We just recorded a lot of songs and [it happened] when we were picking," he clarifies. With over sixty songs to choose from, filling up the tracklist didn't just come down to picking the best songs, it was about putting a euphoric top-to-bottom experience together. 
"That's the sound that's reigning and I can infuse it," Davido says candidly. "A song like 'Godfather' now, it's not Amapiano per se but once you have those log drums, that's the vibe now. Right now, you have to be smart as an artist. Any club record you're making should be a hit. You're not making a club record to make a club record; you can make a conscious record to make a conscious record or an R&B record to make an R&B record but a club record should be a hit. It should be a smash hit for that."
"EMI NI KAN, I BE GODFATHER"
Energy is an overused word in music circles, but more than a feeling, it's something Davido embodies every day of his life. Rather than rest on his gargantuan achievements, he's doubled down on his work ethic. This manifests not only in renewed musicality but also across promotional and strategic levels, where he and his team are orchestrating influential moves and setting the pace for the business of Afropop. According to the International Federation of the Phonographic Industry (IFPI), in 2022 the African music industry became the fastest-growing in the world, skyrocketing to $94 million in a thirty-four percent growth, a marker of imminent upsurge. The phenomena that is Davido, no doubt contributes prominently to this growth, especially considering his consistent championing of rising artists across the continent.
In the days leading up to Timeless, it was announced that Davido Music Worldwide (DMW) would be entering a new phase with two newly-signed artists on the label, Morravey and Logos Olori. Both singers got to DMW through different paths but Davido was heavily involved. "I signed Logos for almost a year now," the DMW boss tells NATIVE. "I love that he didn't rush. He told me that, 'Baba, when it's time.'" With nearly a dozen singles to his name already, Logos has enough evidence that makes his potential quite tangible.
For Morravey, he was awestruck by her voice when he heard her cover of Fireboy DML's "Bandana" during a random scroll on Instagram. "I wanted to just sign Morravey, she wasn't meant to be on the album," Davido says. "I put her in a recording camp with writers, by the time I got there she had disgraced all the writers. On the third day, I heard "IN THE GARDEN" and it [had a hook], I asked for it and she didn't know what I wanted to do with it. I just put my verse on it and showed her, 'You're on the album.' She wanted to faint."
Morravey and Logos Olori are featured on Timeless, with the latter also setting the foundation for "PICASSO"—"[that] was his song as well," Davido admits. Both singers acquit themselves nicely on their mainstream introductions: Morravey's siren hook is an album standout while Logos radiates an effortless charm with his patois-indented delivery.
Davido has consistently shown unbridled enthusiasm in developing artists throughout his career, and the first iteration of DMW was integral to the successful runs of artists like Mayorkun. Launching DMW 2.0 with two clearly talented artists, and introducing them via his highly anticipated album, is a testament to its founder's ear and the innate understanding of the intentional support system required to set them up for thriving careers.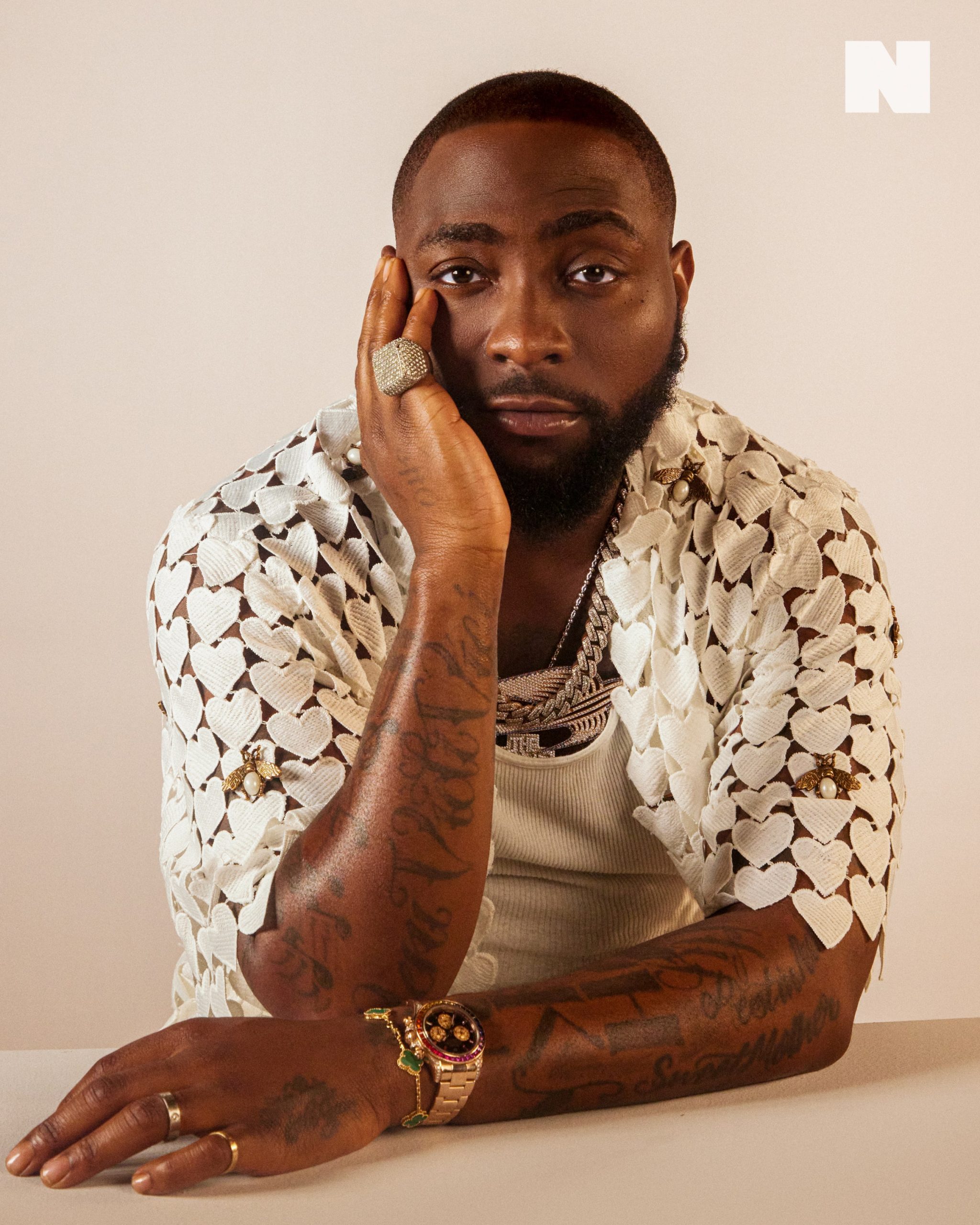 That ethos of putting people on is a running narrative for Davido, and something he clearly takes pride in. Apart from the artists signed to his imprint over the years, there are a string of once rising stars who credit seminal moments in their careers to the OBO. Nigerian rapper Zlatan has repeatedly attributed part of his early success to the superstar's good nature, stating that Davido footing the bill for the music video for their 2018 collaboration, "Osanle," impacted him so much that he's adopted a similar mind-set now he is in a position to help upcoming talent. 
"Afrobeats now and then is different, it's a multi-billion dollar industry," Davido says. "You can't compare it to years ago when we were just faffing around. We were making amazing music and a lot of money but now people are changing communities, changing lives."
Timeless features some of that elevating star power. Nigerian singer Fave gets her shine on "KANTE," serving as the main attraction while Davido simply adds an evocative verse. On the Highlife-fusion standout, "NA MONEY," he pairs The Cavemen with the iconic Beninese legend Angelique Kidjo, giving the Nigerian sibling duo their most significant guest appearance yet. "I felt on top of Afrobeats," Kingsley Okorie of the Cavemen says of meeting and working with Davido.
Similar reverential quotes are echoed from several of the album's collaborators including well-known Nigerian producers like Magicsticks and Blaise Beatz. "It was actually an amazing experience," producer and songwriter Jonn P says. "I worked with the big dog. I worked with Davido, the greatest artist in Africa, so it's indeed a very great privilege for me." Blaise Beatz recalls his whole street being crowded because Davido came to his place to record. To work with 1da Banton for "NA MONEY" and the Asake-assisted "NO COMPETITION," he flew to Paris because that's where the producer was and it just felt right to go meet him.
Davido is a long way from the teenager who left Atlanta for Lagos.
"Ah! O lo far!" he exclaims which roughly translates as "it's gone far" when asked what his younger self from his debut single, "Back When," would think about where he is now. "All I wanted was to see my music video on TV, even if it's only once. We're talking about thirteen years down the line, it's crazy." Davido is very much aware of his privilege –  his first album was quite literally called Omo Baba Olowo, roughly translating to "son of a rich man" – but he has now been around long enough to not take any bit of his success for granted. His trials and tribulations are extremely well-documented by the national dailies and the peanut galleries of InstaBlog9ja. He more than anyone, knows how hard he has had to work to get to these heights, and even harder to stay there. 
Perhaps that's why he's incredibly secure in his achievements and unafraid of what the future holds, even in his recent moments of uncertainty. "I'm the type of person that, I no fit see success and just be angry at it," he shares, now seated up on the couch with manager Asa Asika beside him. "Not that I don't want it for myself as well, especially when you know you can do it, but at the end of the day I feel that God's time is always the best. If you don't have that down time where you doubt yourself and the time you're back up, you'll never really have that feeling of triumph."
David Adeleke went through some of his most difficult days in the final months of 2022. To compound it, he was uncertain about his powers as a hit-maker and unsure of his return to music. A few months later, he returned with his magnum opus, breaking countless charting and streaming records in the process. Timeless is inching beyond the 150 million streams mark, with about 50 million of those streams coming from the U.S. alone. The latter stat is particularly noteworthy since this is the first Davido project since his debut album without a feature from an American artist. It's proof of the singer's indisputable commercial appeal and a great sign ahead of his 5-arena stateside tour.
Since realigning his focus, he's been balancing his global ambitions with consistent dominance in Nigeria and across Africa. From Lagos to Johannesburg, creators and users have taken to the dance Davido premiered to accompany "UNAVAILABLE," the first single from the album, which almost instantly went viral. "FEEL" is creeping up the local chart, a smash hit and club staple with arguably even more global potential. Timeless has hit several awe-inspiring commercial milestones in less than two months, but it would be foolish to think there won't be higher peaks in the coming months.
"I mean, right now, no," the singer initially replied with a belly-deep laugh when asked if he ever deals with doubt. It's a jovial response but it's enough to reveal the plain fact that Davido currently feels on top of the world – and it's hard to argue with that.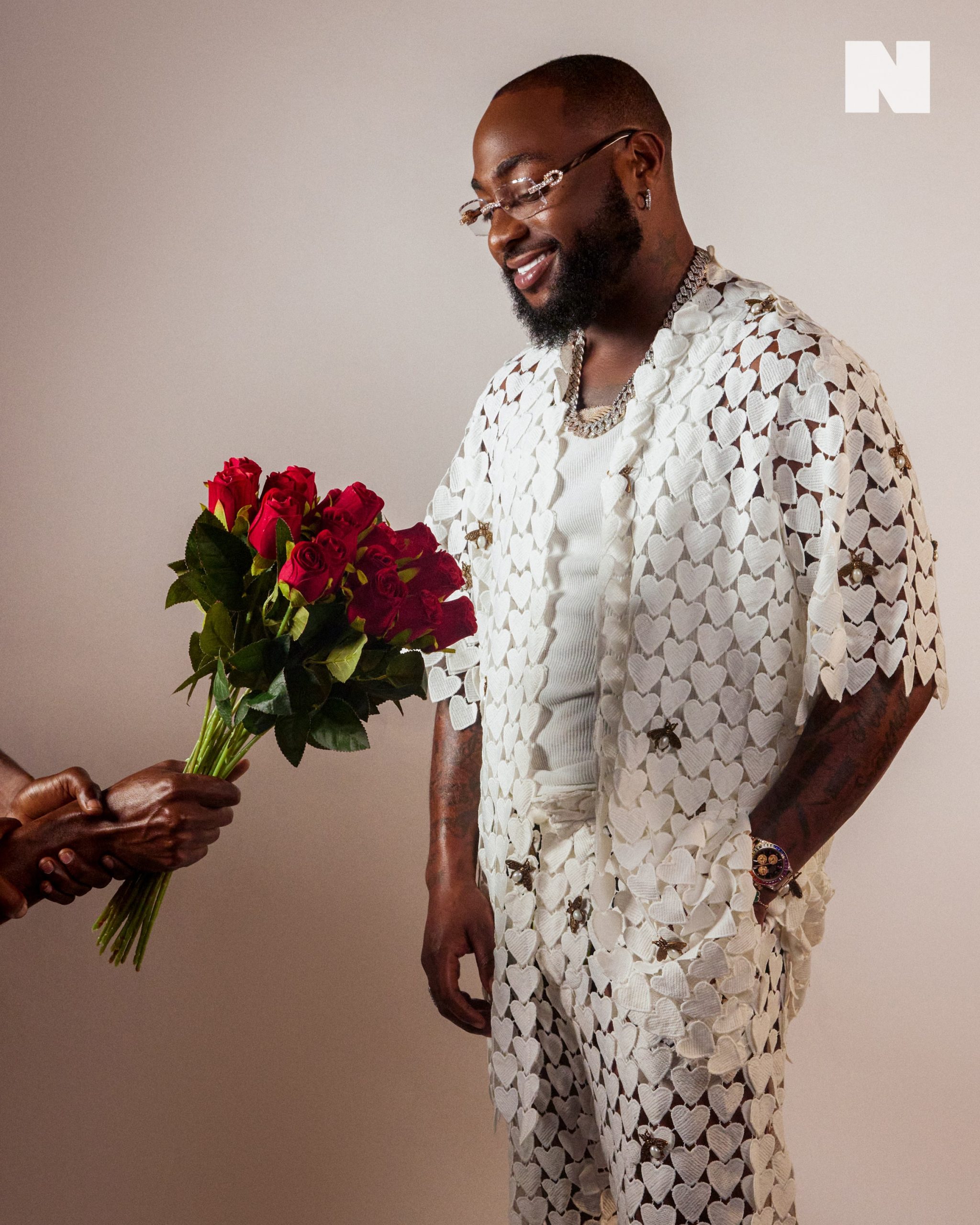 From Lagos to Atlanta, this is the story of Timeless as told by Davido's closest friends, colleagues and collaborators, who created the magic.
BOBO F. AJUDUA – LAWYER & MANAGER, BUSINESS
"David has always been keen about pushing  Nigerian & African music to the global scene, not just for himself but for the artists under him and other artists he has featured and collaborated with. Timeless is a body of work that I watched David put his heart and soul into, that had several other African artists and contributors. Through this album, Davido was able to further achieve this goal and its success thus far speaks for itself. The most important part of my role as it relates to David has always been building, managing and maintaining relationships,ensuring every single one is beneficial for both parties. Asides the talent and skills, one major thing that has helped the team in this journey is the people. The people make up the brands, and the brands bring the business, so without them, there is no business, no endorsement deal, no show etc. With every album that has dropped, David has always received his flowers. He's not new to the game. The feeling everytime is indescribable."
RONX BAMISEDUN – HEAD OF BRAND STRATEGY & COMMS
"For me, I came into this project with a lot of reverence for David, a lot of reverence for his brand and a lot of reverence for the team that has been built over the last 12 years. It was really about reinforcing David's place not only as a hitmaker but showcase his ability to be able to make music that would be a hit today as much as it would be 10 years from now. So beyond coming up with the strategy for the music as well, having to then come up with the strategy for his comeback after 6 months being away was again something we had to be very sensitive to him as human being and as an artist. At every point, we had to be very strategic in how we would roll out the album. For us, we have to again be strategy driven because we recognise we weren't doing it the traditional way. We had to make sure that every piece of content was high impact that if we released a piece of content, we could predict it would be really impactful.  I genuinely believe that Davido is one of the frontrunners in the Afrobeats space. He is a pioneer. He's been doing this since he was 17 and he's been doing it consistently for the last 12 years."
LOGOS OLORI, ARTIST
"It feels good. It feels amazing. I feel it's God's blessings. It's hardwork meets preparation, meets opportunities. It was like a prophecy come true because there was this song I sang in 2019, "Diamonds on my neck so I carry mopol," When you sent me the chain on WhatsApp, I was super excited. I couldn't wait to get the chain and then at a PUMA event, he called me and gave me the chain.  The chain is worth more than diamonds, it's like a movement. It's a movement. It's like a family."
MORRAVEY, ARTIST & LEAD VOCALS
"Davido, as we all know, is an exciting person. He's wonderful. He is everything good that you can think of. He motivates you. He is a very big person in the world right now. He's a mentor to people and he is like a father to me. [The first time I met him] I froze. I think I have a thing for freezing. I have myopia so I couldn't even see clearly either. When I sighted him, I screamed. At first, I didn't know that I was going to be on the album. I was just singing, making music. I just came to Lagos (from Port-Harcourt) and we wrote the song. In my mind, I was just working on the song. I think he heard it and was like, 'I like it. I like it. This is going to be on my album.' I froze again because like I said, I am always freezing. It was wonderful. It was like a miracle. The album that everyone has been waiting for. I got a notification from Davido and I thought he was going live. I clicked on the notification and it took me to my DMs. The message was 'Your voice is amazing' and I froze. I couldn't breathe. I ran out of my room and I came back. Then I texted my manager. It was mad. It was crazy. With my boss and mentor, Davido, I want you to expect big things. I said he is a father figure so he is obviously going to train me to be bigger and better."
THE CAVEMEN – ARTIST & LEAD VOCALS
"It was so random. I was having a shitty day 'cause I had forgotten my bag at the airport and I got a call from Alkesh, he said his friend David Adeleke wants to work with us. I was like, 'What the fuck? That's crazy.' Haha, excuse my French. That's how everything came together, we met Davido and that day I felt on top of Afrobeats. My day went from 0 to 100, the song is a production of how the day went, literally. We didn't have any expectations [going in], I met Davido and he played it for me, they already had the song. It's not like we did anything crazy. Of course, we added some things but they already did the substantial part of it and I was like, 'Wow, the world is starting to recognise this kind of music. [Angelique Kidjo on the song] came as a huge surprise, I found out earlier this year and as I heard that verse, I didn't even know what she wanted to say—dreams come true. I didn't keep the news to myself, I told the people around me and sometimes I feel like that's why some of the songs leaked."
BLAISEBEATS – PRODUCER
"The story behind "FEEL" is mad because I was in my house one fateful evening and my security was calling me back to back. I was like, 'Why is this guy calling me like this?' [I eventually pick up and he is screaming], 'David is outside.' I was like, 'David is outside? I don't understand. No plans and nothing.' The next minute I came outside and I saw David and he said he wanted to surprise me today. I said, 'No wahala,' and we went into the studio and we were just jamming on some records that we did on the album, not even "FEEL." I now played the percussion for "FEEL" and the progression alone, mistakenly, because that was what I was working on before he came. I just played it and the next thing he was like, 'Yo, don't stop that. Play it again.' I played it again and we started recording. "GODFATHER" and "FOR THE ROAD" had a similar process but "FEEL" was very very different.  For "GODFATHER" and "FOR THE ROAD," I had the idea in my head already. When I finished the sample of the instrumental, I sent it to David, like 'Yo, this is what I feel. This is my idea. I think we can actually make this work.' David loves experimenting as well so when I sent him the file, he was like 'Yo, this is dope. Come straight to the house, let's work on this.'"
JONN P, SONGWRITER & PRODUCER
"It was actually an amazing experience. I worked with the big dog. I worked with Davido, the greatest artist in Africa. So it's indeed a very great privilege for me. I produced and also contributed my pen on "E PAIN ME," "IN THE GARDEN" and "KANTE" with Fave. Davido is special and sometimes there are things that words are not able to express or explain properly. But when you see someone this special, you will be able to see through their aura, through their conduct, through everything that they do. You just know that someone is special. That is my best description for him. Through my experience, I've been able to trust my intuition to know when a song is good. It's my field so one way or the other, I have the efficiency to know. When I listen to the song and it feels good in my ears, I just know if it's good or not."
RAGE – PRODUCER
"I mean the process was crazy you know? Shout out to my friend Magicsticks. He linked me up with Davido. He just called me up, 'Baddest wants some beats.' I sent some beats to him and the rest is history. Magic is my homie so we already have that chemistry. We know how we work. I could just send him an unfinished beat. Magic is going to add his own things and kill it. At the ned of the day it's a hit. We've done  a couple of records together so it's always great working with Magic. Super great working with Davido and Logos as well. So me, Logos and Magicsticks have been working together for years now. Working with him isnt new to me. It's always Logos killing it. When you're in the studio he knows whathe wants to do already. He doesn't waste your time. He just goes straight to the point, drop the lambas and you have a hit."
MAGICSTICKS – PRODUCER
"I met David through Asa. Asa reached out to me about David's album before we had a session. I started the creation of "UNAVAILABLE" with Logos Olori; he was the one who wrote the chorus of the song. We did that and David listened to it and he liked it and we moved on from there. "AWAY" had already been recorded on a beat, so they [Davido's team] sent me the vocals to do my own thing on it. It's been good, all thanks to God. It's been a success."
ASA ASIKA – MANAGER
"It was hectic planning this album, and its rollout, connecting all the dots, putting the album out, traveling, promoting, shooting the videos. I'm quite impressed by his return to music. Honestly, if this was me, I don't think I would ever want to sing again or be on a stage. Obviously, we can sit down and have these conversations now but we didn't know if he'd get back there. I knew it was his best album ever. We had been recording this album for roughly two years and it's the first time when we weren't rushing; David had started making the album ahead of time, I had time to set up stuff a bit. 
Despite that, we made a few final changes but we already had a vision and knew that this is going to be his best album. With 'A Better Time,' we were making music because it was during COVID-19, and so, we kept ourselves busy with music, but with 'A Good Time' we were genuinely having a good time, making music. When the album came out, we had already released at least four singles, travelled to a couple of places recording. It was a moment in our lives that when reflected back, it stood out permanently in our music career. When we were doing the groundwork to put out "Back When." He was very tenacious with the tasks he was assigned in making the work better, and I knew "This guy is ready this guy is ready to take the world by storm." When we are making "If," we had to go through the processes again, and he was ready to go back to all the processes that we go through to put out good music. 
His work ethic never changes, and that's one thing I like about David.  In the beginning, we were just two young guys trying to figure out what this music thing was. I had experience working  in my uncle's label with some artists. David was a producer turned artist, just trying his luck and making music. We had a few years where we separated, and I feel that's like that was the making point of everything. We did successful things and then reunited, and we have gone on to put out three albums since then, and broken a lot of records. The energy hasn't changed, the respect hasn't changed and the belief in each other's talent hasn't changed. It's always been the same."