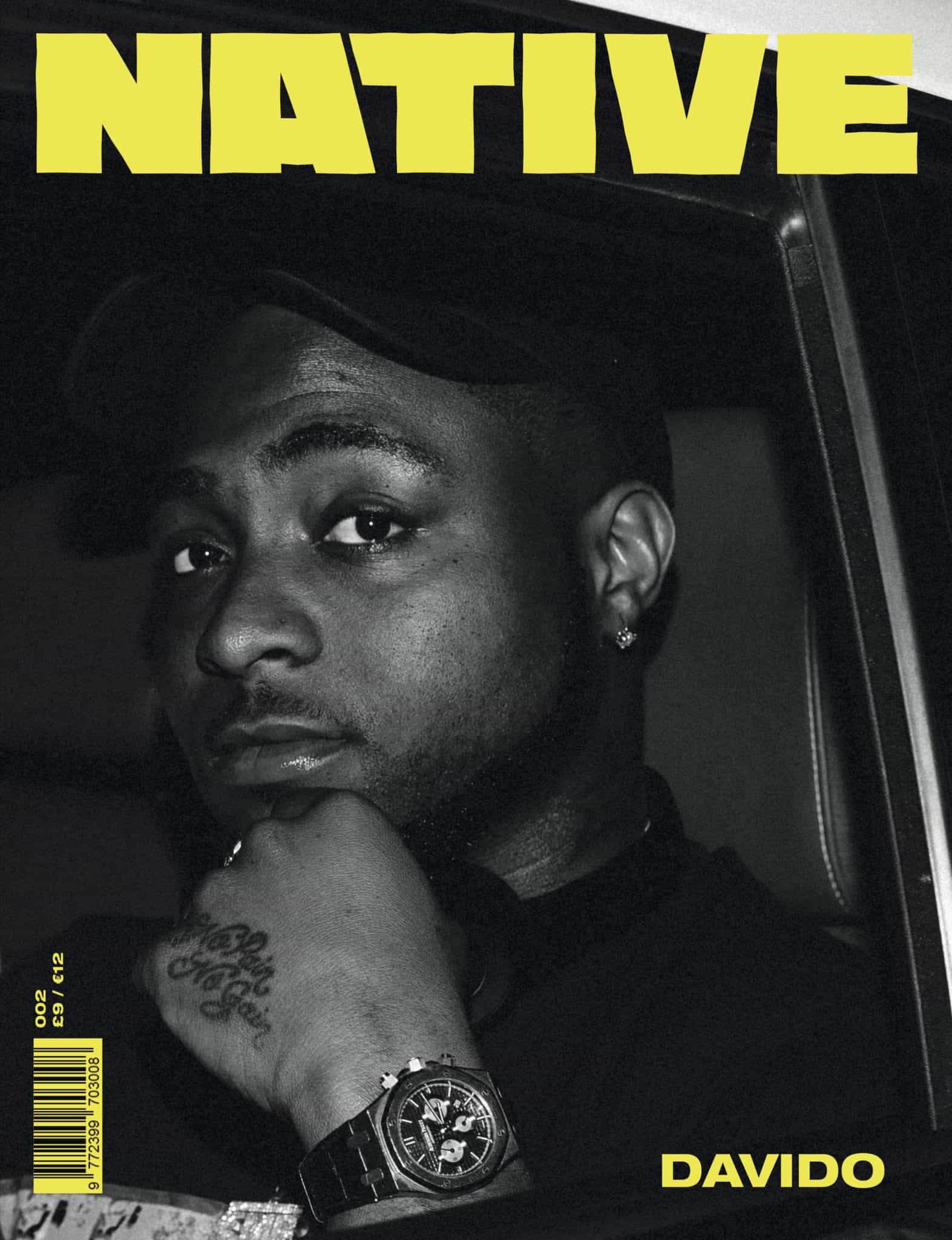 Credits: 
Editor-in-Chief: Seni Saraki
Words by Toye Sokunbi
Photography: Chris Okoigun
Styling: Baingor Joiner c/o Alara
David Adeleke, holding a glass of cognac in one hand and a Montecristo no.5 delicately balanced between the thumb and index finger of the other one, is sharing a toast with his partner Asa Asika at a new lounge in Lekki. As Davido exhales the thick Cuban cigar smoke to the heavens, you would be excused to think we were in the middle of a mob flick – he's actually been filming a movie in his "free" time recently – but this is just the set of The NATIVE's Cover Shoot. 
Perched on a leather bar stool, Davido takes sips from his drink as he scrolls through Instagram, waiting for direction from Chris Okoigun. He seems relaxed. It's a stark contrast to his mood just over a year ago. 
Harken back to December 2016, and Davido is similarly reclined in an arm-chair, tucked away in a covert corner of The Federal Palace hotel's bar. But this time, he doesn't seem so relaxed. As the mayhem from the electrifying Migos concert died down and fans streamed out into the parking lot, David and his entourage had ducked into the hotel to grab a bite. He ordered a club sandwich upon arrival, but he hasn't touched it. He's by no means in a mood – he's still exchanging in conversation with his crew, toying with the idea of attending the after-party. A few fans manage to spot him despite the location of his table, and he dutifully obliges their request for pictures. 
But something isn't quite right. 
Earlier in the day, David got a call from The Black Beatles, asking him to be the special guest during their headline set for a local radio station's Christmas concert. He accompanied them to the show, flanked by mobile police and respective entourages, before being invited onto the stage by the trio from Atlanta to deliver a mini-set. Performing singles from his then recently-released major label debut, Son Of Mercy, David raced through two songs to an already raucous crowd before promptly leaving the stage. 
Every Davido performance is met with understandable fanfare – he has been one the most prominent artists on the continent for half a decade. But on that night in Lagos, there was something missing. The telepathic, electric connection Davido usually has with his fans wasn't what he had grown accustomed to. Whilst they dutifully sang along to "Gbagbe Oshi", the lead single off the aforementioned EP, there was a palpable feeling of expectation. Whether the ragers were waiting for his classic hits like "Dami Duro", or for the members of Migos to join him to debut an unreleased banger, the atmosphere never fully reached a crescendo. That was until he closed his set with the 2014 single "Aye". As the opening notes of the TSpize-produced love song blared out in the hall, the crowd erupted. Suddenly, David was back at the apex, at least for the duration of the song. It was a feeling he had felt before, but perhaps had not felt in too long for his own liking. He wasn't going to let that happen again.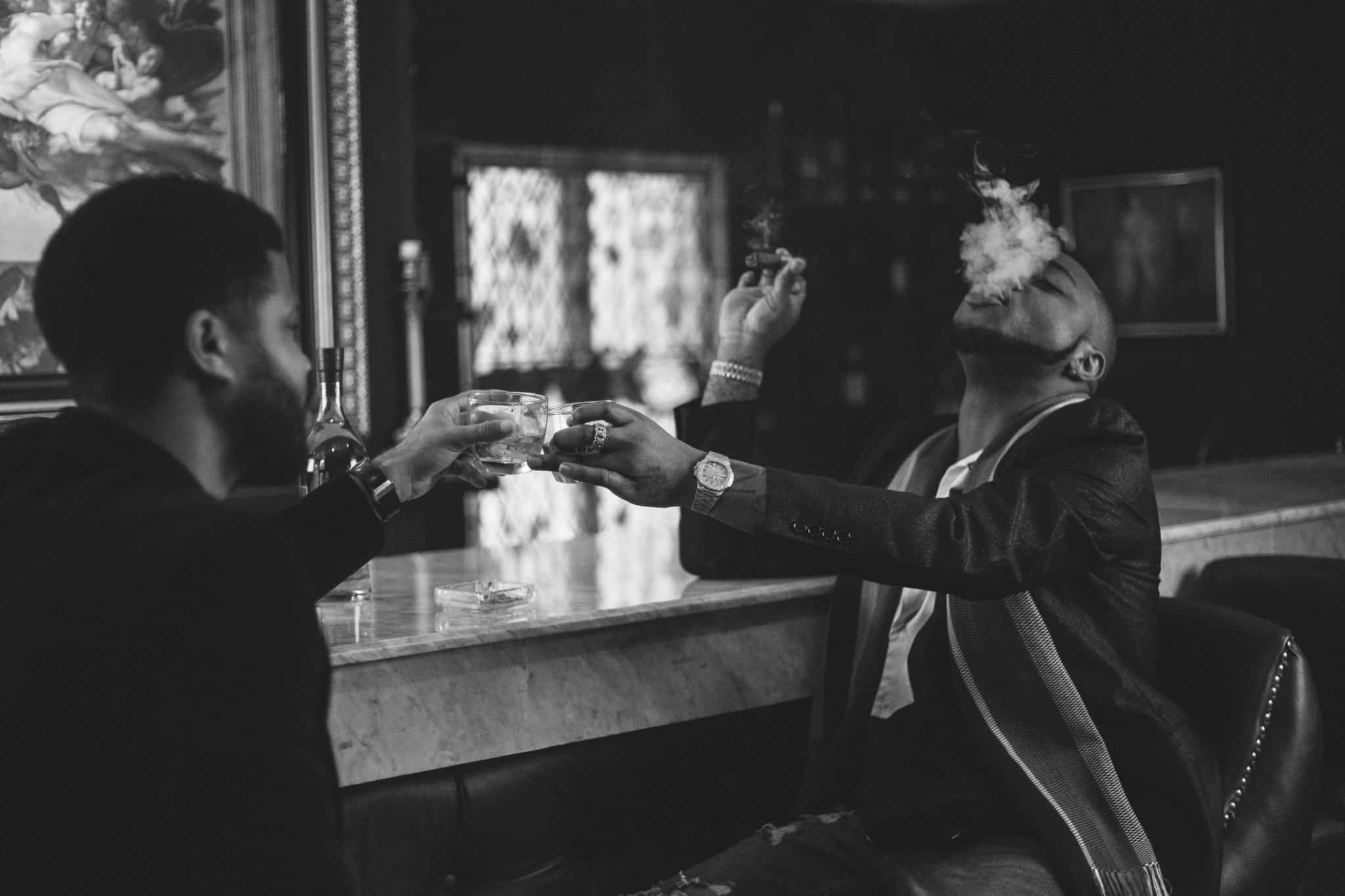 BACK TO BASICS
It's late 2017 and we're in Abuja for a scheduled performance at a big society wedding. I'm chilling with Lati, Davido's tour manager, and another "protocol" guy called Israel. David – dressed like a pilot – is filming for a movie in the spare hours before the show. Flanked by two male actors and a crew of too many to count, he's growing impatient as the director scurries around the set preparing for the next take. Lati has just called him over and told him in no uncertain terms that he only has five minutes to "wrap up" – a statement met with confusion but a sullen acceptance. As another minute passes with interns adjusting lights and fiddling with outfits, Davido declares "I have to go do my job too, you know". It wasn't really directed at anyone, but everyone reacted to it. After a couple of takes, Lati pulls David out of the shoot and we walk back to his suite to get ready for the performance. 
David is in-between outfit changes for the night and for the first time that evening, it's just us. Before I can even complete my question on the mixed reaction to his dancehall switch-up on Son of Mercy's lead single, "Gbagbe Oshi", he interrupts me. 
"Nah, the EP was shit", he says bluntly, before pulling a frighteningly white dress-shirt over his head. "The songs were not picked by me, I wasn't in the right place."  
Self-critical artists are not that uncommon, but admitting it to other people – let alone a journalist – takes a certain level of internalised brutal honesty, and an elemental analysis of what actually went wrong. 
The influx of major labels taking an interest in African artists has been seen as an indicator of the continent's elevated standing in the Pop music landscape worldwide. And with Nigerian artists dominating the dance-floors and airwaves on the continent for the last decade, many of the country's top acts have slipped into bed with these legendary record companies. Whilst this sonic Scramble for Africa has been on the cards for a while, there's a reason it took so long: these companies simply don't have the lay of the land. Record labels thrive on knowing the target audiences of the stars like the back of their hand – it's how they stay successful, despite the fluctuating nature of Pop music. But Africa, and Nigeria specifically, is a region they are yet to figure out. Metrics and statistics are scarce, if available at all, and almost all promotion happens at street-level. This leads to situations such as the one Davido and Sony found themselves in: the international record label utilising the same blueprint used for marketing Caribbean artists, by repurposing his sound with an Afro-Caribbean tinge and American mannerisms. 
The result was an offering so far from what the people had come to expect from Davido, and one which lacked the usual bravado and raw emotion we initially fell in love with. And he agrees. 
"I knew myself. I was like, 'this is not Davido'. My career has always been on fire at all times, ['till then] there was never a time that I didn't have a hit out, and that time I didn't have a hit. So I called Sony up, and I told them look, you have to let me do what I want to do. That's what inspired Back to Basics."
What came next was probably the most dominating run by a Nigerian artist this century. Over the twelve months of 2017, Davido dropped four back-to-back-to-back-to-back hit singles, went on a 43-city world tour, before capping the year with a sold-out show in Lagos. 
The phrase "Back to Basics" was the mantra, constantly repeated by Davido and his crew throughout the whole run. As the name signifies, it was the tagline of a return to what he knew, a return to the methods that made him the star Sony wrestled to sign in the first place. 
"First, I had to stop making the music that they (SONY) wanted me to make," he says, turning to me. "So I came back to Nigeria to record a couple of songs. That's when I recorded 'IF' with Tekno", he adds, dusting imaginary speckles off his perfectly-pressed suit. "It's funny. Until then, Tekno used to always tell me 'David I get beat o, I get beat o.' This life." 
In late 2016, the simultaneous mainstream successes of Mr. Eazi, Runtown and Tekno indicated producers, artists and fans alike were turning to a mid-tempo Ghana-hiplife-inspired sound for contemporary Afro-Pop. The sound was re-packaged as "pon-pon", earmarking the beginning of the over-saturation and replication of the Afro-Electronic texture across the entire industry – a sound that was only recently overthrown by the Shaku craze. 
The stripped back nature of "IF", void of over-production and the usual complex instrumental layering that had dominated Nigerian pop music for years, was a style previously reserved to the left field, alternative sound of artists such as BOJ and Mr. Eazi. David recorded "IF" with his unique spin on the genre's nuances and a lyrical sample from Lagbaja "Gra Gra", off the millenium album, WE. The fusion of nostalgia mixed with Davido's clarity on Tekno's sparsely arranged instrumentals tilted him in a new creative and artistic direction, surpassing limitations producers trying to place his gruff voice on mellower melodies have misunderstood as the need for auto-tune in the past.
David's career has been centred upon teamwork; whether it's his musical partnerships with producers such as Tekno, Fresh or Shizzi, or his songwriting bonds with Peruzzi and Yonda; David has always valued the importance of bringing the best minds to the table to reach his end goal. This is why when he decided to go "Back to Basics", there was really only one man he could have called to spearhead the mission: his old friend and manager, Asa Asika. 
David and Asa first formed a team back in 2011, after the former had dropped out of university to pursue a full-time career in music. "He had hands in the industry and he was young like me," Davido recalls from their first run. "So I told him, oya now, come and manage me. He started taking me around with him. I remember one of first places we went was Ice Prince's house." He stops for a moment, visibly trying to recollect more memories. "Asa is actually the one that introduced me to Wiz officially back then, like 'this is my guy'." 
The young duo formed a formidable partnership, jolting an industry in transition following the Mo'Hits era of domination. But even the best of unions can fall apart, and eventually their youth told. Whilst neither David nor Asa divulged the exact details of the split, they both agree that it was almost a necessary occurrence. 
"At the beginning of David's career, we both knew where we wanted to go and what we wanted to do, we just didn't quite know how to get there." Asa explained to me via a series of voice-notes. "Shit went down. I was 21 and he was 19. I don't think there are many people who would have been able to handle the success we had at that age. It was a blessing in disguise that we split for those years – we both needed to grow."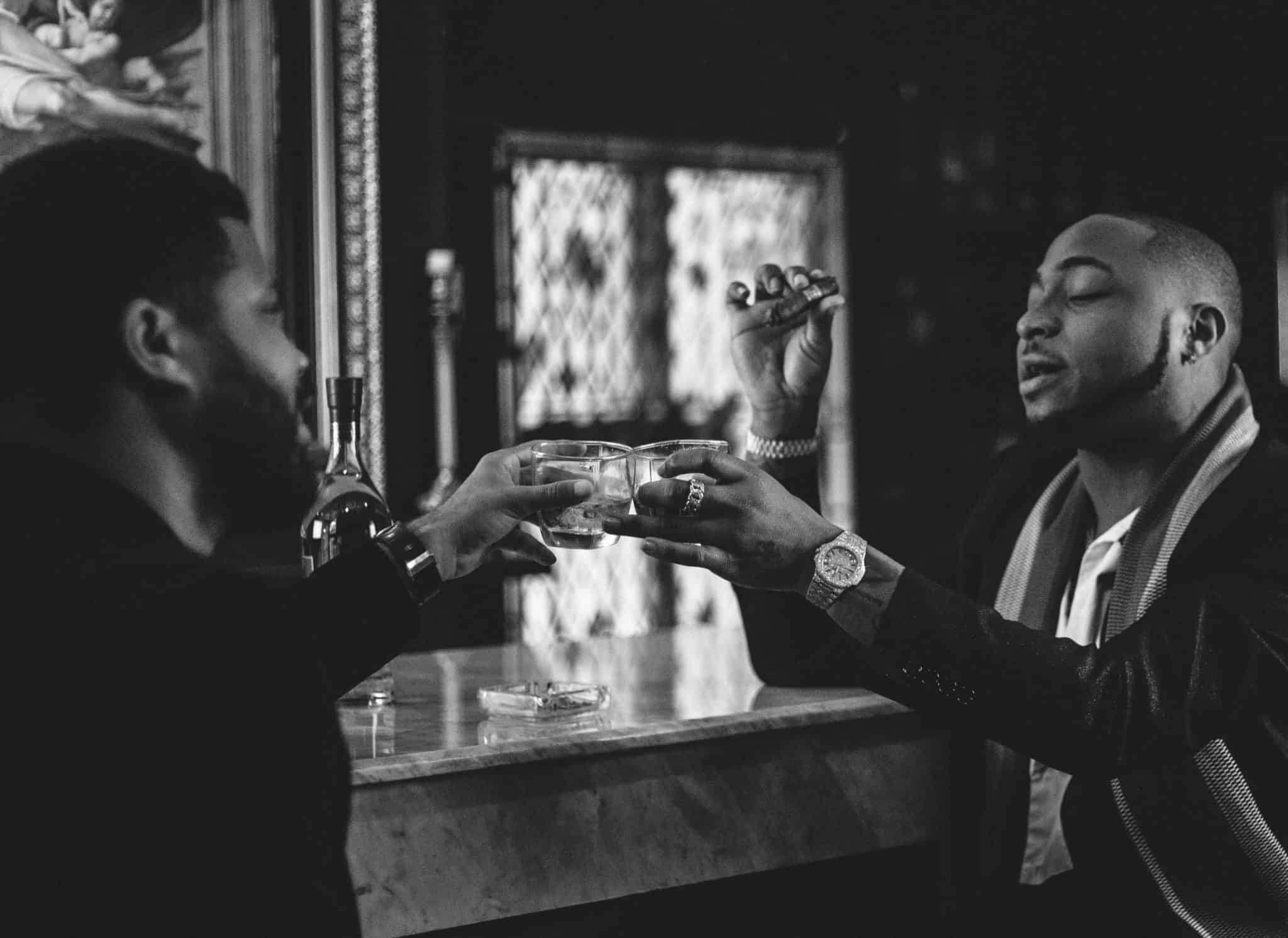 And grow they did. Asa went on to launch his own management company, with acts ranging from BOJ to DJ Obi coming through the doors. Meanwhile, Davido had matured into one of the biggest stars on the continent. Asa sees similarities between the Davido he parted ways with in 2012 and the one we see now, but stresses how much he has grown and improved in almost every aspect. 
"He's a bigger artist [now], period. He's a father now, he takes care of more people. Back then we could drop a hit and ride off that for one year, but now he's too big for that. He's gone from being just a Nigerian artist to an international superstar. He's always had a crazy work ethic, but even that has improved. I've never seen anything like it. At the end of the day, we just understand each other. We know what works."
Since he was in his teens, Asa has always had a firm pulse on everything related to music in the country, and this is something that David appreciated from early on. It's something that a major label can't really offer you, as much as they try – a local player that knows what it takes to get shit done. David admits Asa was instrumental to the success he has had in the last year, echoing his partner's words that they were now reunited with a renewed "hunger and drive". 
Watching them interact at The NATIVE Cover shoot is almost surreal. They're just like friends in their mid 20s: sharing jokes, catching up about whatever happened last night, exchanging funny videos on Instagram. The only difference is that these are two of the most powerful men in the Nigerian entertainment industry, and it doesn't look like their run is stopping any time soon. Asa mentions how "Back to Basics" was centred upon making "big moves" whilst connecting with "every corner of David's fanbase". The 30 Billion Gang World Tour was unprecedented in its range, and it exemplifies just how driven the duo were to take back the throne. Across the 43-stop tour, they would go from stadium shows in Freetown, Sierra Leone and Bamako, Mali, to intimate sets in Helsinki, Oslo and Portland. Unrelenting and tirelessly, they took Davido to the world. 
OMO BABA OLOWO
I didn't see Davido coming.
We're in Lagos, and I'm meant to be meeting him at fashion show, for the launch of his collaboration with Orange Culture, one of the country's most exciting labels at the moment. 
As always, Lagos traffic got the best of me and I arrived at the venue just as he was leaving, only catching a glimpse of him within a raucous spectacle of hailers and flashing cameras. 
The two men in bulletproof vests who were supposed to be clearing the path for him were losing themselves to the chanting crowd. Davido didn't look very happy in the eye of the storm, but that didn't stop him from playing the role of OBO; as the exit of his envoy fogged the night air with exhaust fumes, the sky also began to magically rain Naira notes he'd thrown out of his car window. The atmosphere grew frenzied as the crowd shoved, pushed and pulled each other,  grabbing as much free money as possible. In a country like Nigeria, where the privileged few are practically preyed upon by opportunists (think the usual suspects: area boys, 419ners, kidnappers, the police – the list goes on), the mere presence of a man whose name literally translates as the heir to a vast fortune should indeed be marked by a show of  some of this presumed wealth. Or why else would he have the name?
There's a long-running debate as to whether stars are made or born, Pulitzer Prize-winning journalist, Hanson W. Baldwin shares this belief; that nurture and sheer luck may play a role, but the 'thing' that makes one a bonafide superstar is inherent in their being. If that was ever to apply to one person, it would be Davido. But he has never hid who he was, or where he came from – instead, he's embraced it as part of his character. 
Born David Adeleke, Davido is the second son of business tycoon, Mr. Adedeji Adeleke – affectionately known as simply Chairman by the 30 Billion Gang. Even before David became Davido, he lived in a certain level of comfort only imagined by a few in any economy in the world. When I asked him about his public image as "Omo Baba Olowo" later that night, he says bluntly that "It's made things harder for me!" His unapologetic response was ironic, but I was not surprised, "They always have this feeling that like…[because] your daddy has money…" he trailed off, as if to imply '"they" would attribute every ounce of success to that fact, if they could. "In my head, I'm like, I didn't choose my Dad, I am his son. I came into the world like anyone else."
But Davido is not anyone else. The influence of Davido's father on his success as a musician has long been both a public relations crux and an enigmatic characteristic of his unlikely career. Due to the unchecked and ever-widening divide between those living in poverty and the embarrassingly wealthy in Nigeria, humility is considered social currency, while embracing privilege – no matter how justified – is often met with disdain. 
Davido's privilege has been hung over his head since his cataclysmic arrival in the music industry. On his debut single "Back When", Asa orchestrated a collaboration with Naeto C, who himself is the son of an affluent Nigerian politician. Whilst the song performed phenomenally well commercially and shot Davido to almost instant stardom, it didn't go down well with the critics. As Davido sings on the hook "Back when I was broke yo…", certain sections of the press – and the fans – thought it was disingenuous. They believed he was trying to appropriate some sort of "Rags to Riches" storyline, which simply was not who he was. Davido explains his debut quite simply by stating it was a time he was more or less cut off from his father. It's a well documented story at this point – Davido was sent to school in Atlanta, but dropped out to pursue his music career. Whilst he may not have literally been hand-to-mouth, Davido certainly wasn't living the life his surname had afforded him at the time.
"Honestly, Fuck all that international shit, I stay true to myself. I can't sing American music like Chris Brown, Chris Brown no fit come Naija tell me say, he wan kill Nigerian music like me."
However, by the time Davido moved back to Nigeria to promote "Back When" and subsequently "Dami Duro", him and his father were on better terms. David and Asa moved around in Lagos like a young Jay-Z and Dame Dash – no expenses were spared to get Davido to the top. They shot the best videos, threw the best parties, they were everywhere. At the time, there were rumours of champagne hampers sent to radio stations upon the release of any new Davido single – a tactic employed by Dame Dash in the early Roc-a-Fella days to get artists over. When I ask David about some of these rumours – ranging from humorous stories of large club bills, to more serious accusations of payola – he states typically bluntly "Music is an investment. Anywhere in the world, if you want to blow you have to spend money." He pauses, before adding through a light chuckle. "But If you like have one billion dollars, if the music no sweet, e no go work."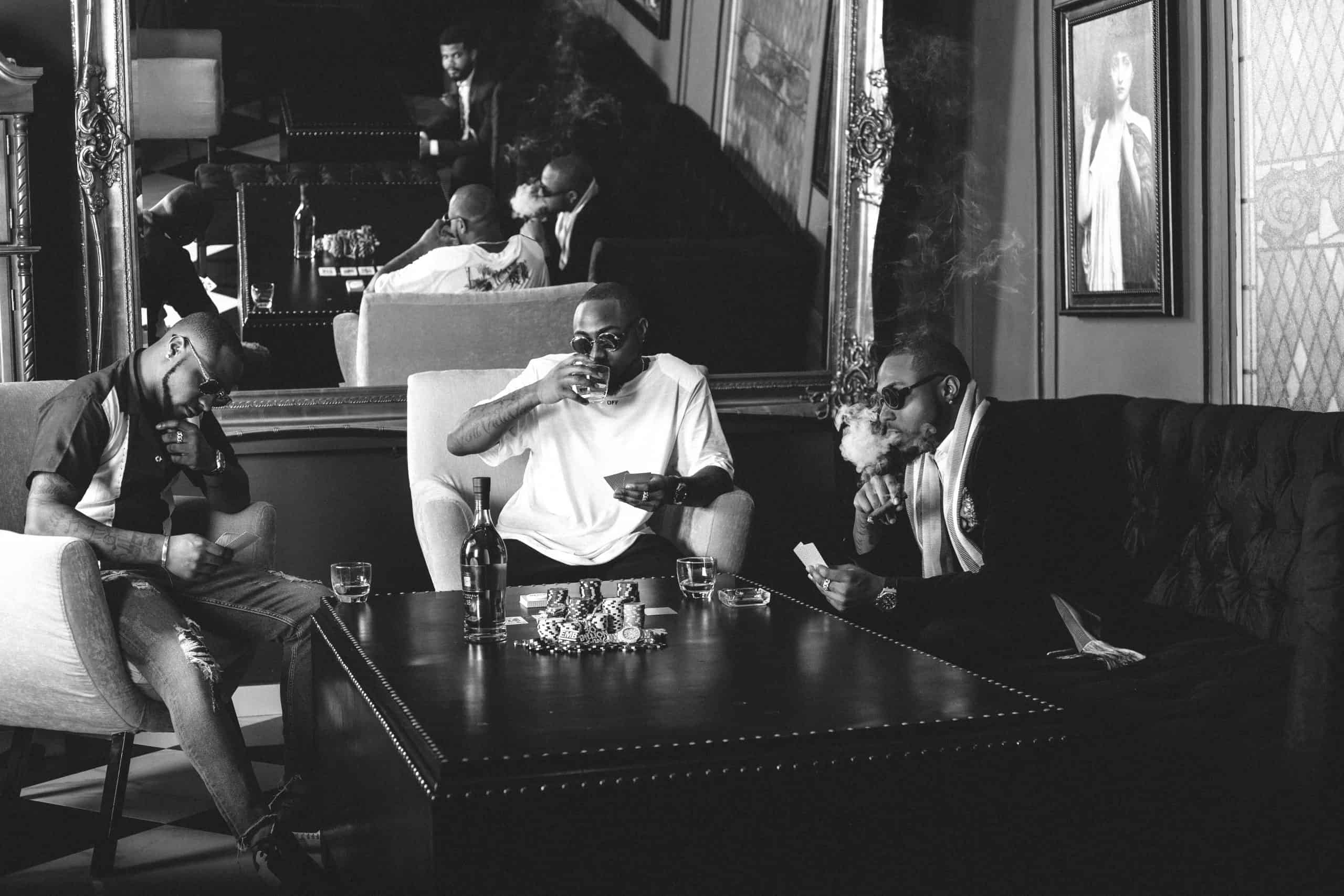 And at that moment, Davido's music was undisputedly the sweetest. As he went "Back to Basics", David followed up the success of "IF" with "FALL" and "FIA", each track rolled out and consumed with more fervour and hype than the last. It's crazy to think that the release with the least fanfare was the star-studded Cali-tinged collaboration with Rae Sremmurd and Young Thug. Contrary to reports, Davido states all his international collaborations have been organic, but wants to make it very clear that his focus is on making the best Nigerian music possible.
"Honestly, Fuck all that international shit, I stay true to myself. I can't sing American music like Chris Brown, Chris Brown no fit come Naija tell me say, he wan kill Nigerian music like me."
It's a rare, brutally honest outburst from him during our time together but I see where the sentiment is coming from. Whilst he's not saying he will never collaborate with international artists again – he's been in the studio with Migos, Young Thug and Tory Lanez, this year alone – he is simply stating where his priorities lie. And that's firmly at home. Chris Brown's name could have been swapped out for any American artist, but it feels like that particular comment was a rallying cry to Nigerian musicians to know their value – don't let anyone make you feel like you have to change to fit in elsewhere. Davido has been there – respective singles with Tinashe, Meek Mill and Rae Sremmurd haven't performed anywhere near the level he has seen himself reach doubling down on sound, and going Back to Basics. 
Three years ago, if someone had said to me that Davido would be the artist making genuinely Nigerian music whilst Wizkid would be making major international plays with crossover singles, I wouldn't have believed them. 
In the time I've spent with Davido, his feelings towards Wizkid have ranged from a curious ambivalence, to seemingly full on beef, to "best friends" – as they have both quipped in their recent onstage reunions. As David slips on his shoes for his second look of the day at our cover shoot, I ask him what really ended the cold war between them. In his words:
"It just got to a point where we just thought, this shit is getting old. I mean, it got physical between our camps. We just wanted to make the relationship mutual. He has three kids, I have two kids. I've travelled a lot, I have experienced so much more in life, I have two artists that are doing well. Like, this shit is old bro, we're not getting any younger."
This was a considerable departure to his thoughts on his contemporary just a month or so earlier, when he simply stated "I don't care about no comparison." It's a testament to both of them that as soon as it got violent, they recognised that it was time to put their differences aside. As the beef thawed, we saw them special guest at each other's respective headline concerts – it almost felt like Batman and Superman finally coming together. The debates could stop, friendships could resume, the war was over. Davido and Wizkid were calling each other best friends, clubbing together, and all the things you do when you make up with a long lost brother. It's great that they've dialled back the animosity, but from two artists of this calibre, it's impossible for them not to compete – and that's really how it all started in the first place. 
Back in 2012, David released "All Of You" – Nigerian Pop Music's version of Kendrick Lamar's "Control". "All Of You" immediately gained post-release notoriety because many interpreted it as Davido officially laying claim to the top of Afropop's pyramid of pop stars and upstarts. Understandably, when buck shots are fired, no one is safe from the ricochet. No one knows for sure how the relationship between Wizkid and Davido began to spiral. In fact, until 2012, both artists cameoed in each other's videos for "Pakurumo" and "Dami Duro" respectively. But on "All Of You", Davido dropped the gauntlet, lumping everyone who is not Davido under one umbrella, and stating in no uncertain terms that he was ready to go to war with any worthy challenger
From Biggie and 2Pac, to Cristiano Ronaldo and Lionel Messi, it's an unwritten universal law that once two people reach the apex of their field, comparisons are foisted on them relentlessly. Whenever Messi does something great, Ronaldo's name is immediately brought up. There were points last year where Davido would drop a single, and Wizkid's name would trend on Twitter. This is just an example of how deeply this rivalry was taken by fans, media, and at one point (maybe still), themselves.
Davido and Wizkid's careers have been intertwined since they picked up microphones — the rivalry was always inevitable, almost necessary. Wizkid was everything Davido was not: an underdog, the local hero who was adored by fans and loved by the press. He was the people's champion, the streets of Ojuelegba forming the perfect backdrop for his ambitions, the most promising iteration of the Nigerian Dream. Davido on the other hand was vilified for refusing to downplay his father's wealth or separate himself from the affluent lifestyle of the people he was associated with. He was the boy who was given everything. But, as always with these things, it's far more nuanced than that – and that's why this rivalry essentially transcended music. It became a mirror to which Nigeria could take a long hard look at herself. 
We are so far gone from the days of "Baddies" and "Goodies", but for fanbases and even the press sometimes, they struggle to see beyond that. Everyone needs a hero, and a villain. Wizkid was seen as the pre-ordained chosen one – it all seemed so effortless for him, he had this God-given talent, this star quality that you couldn't quite explain. On the other side, Davido had worked and worked to get to the top, going through various transformations, constantly reinventing himself to stay at the pinnacle of the game. The similarities between the narrative points between Wizkid and Davido are uncannily similar to that of Ronaldo and Messi, and their respective fans feel just as strongly, regardless of the "beef" being settled.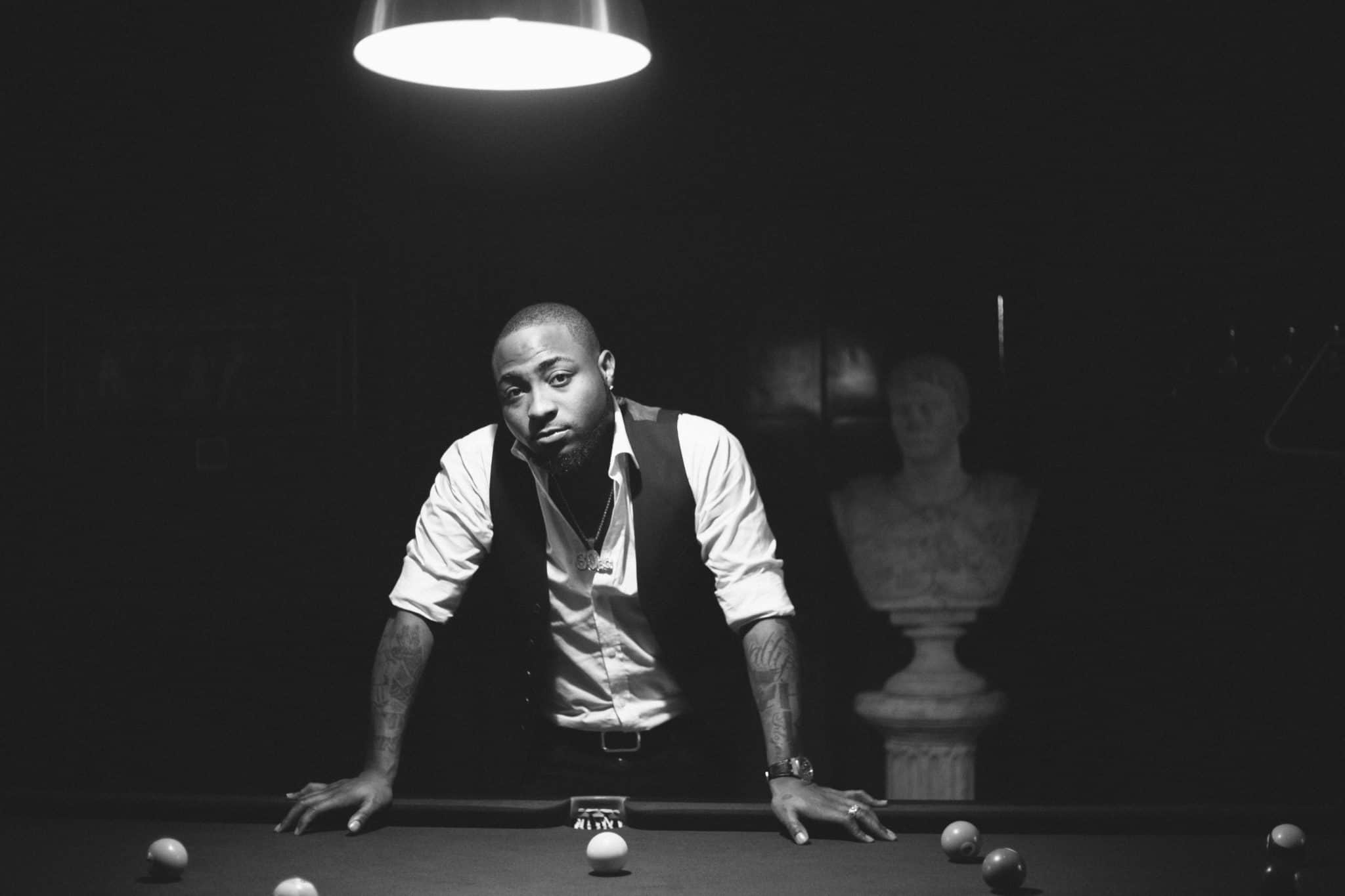 Luckily for the state of the industry and the artists themselves, they were able to quell their disagreements before it got too serious. But one cannot help but wonder the role the media and fans played, especially in gas-lighting the socio-economic disparities between the two artists at the inception of their careers. Davido has always embraced the tag of "OBO" – it is who he is, and he would never change that, understandably. But due to the nature of the country's economic and political climate, who you are has always been more important than what you do, or have done. Davido would learn this the hard way, in the toughest battle of his young life.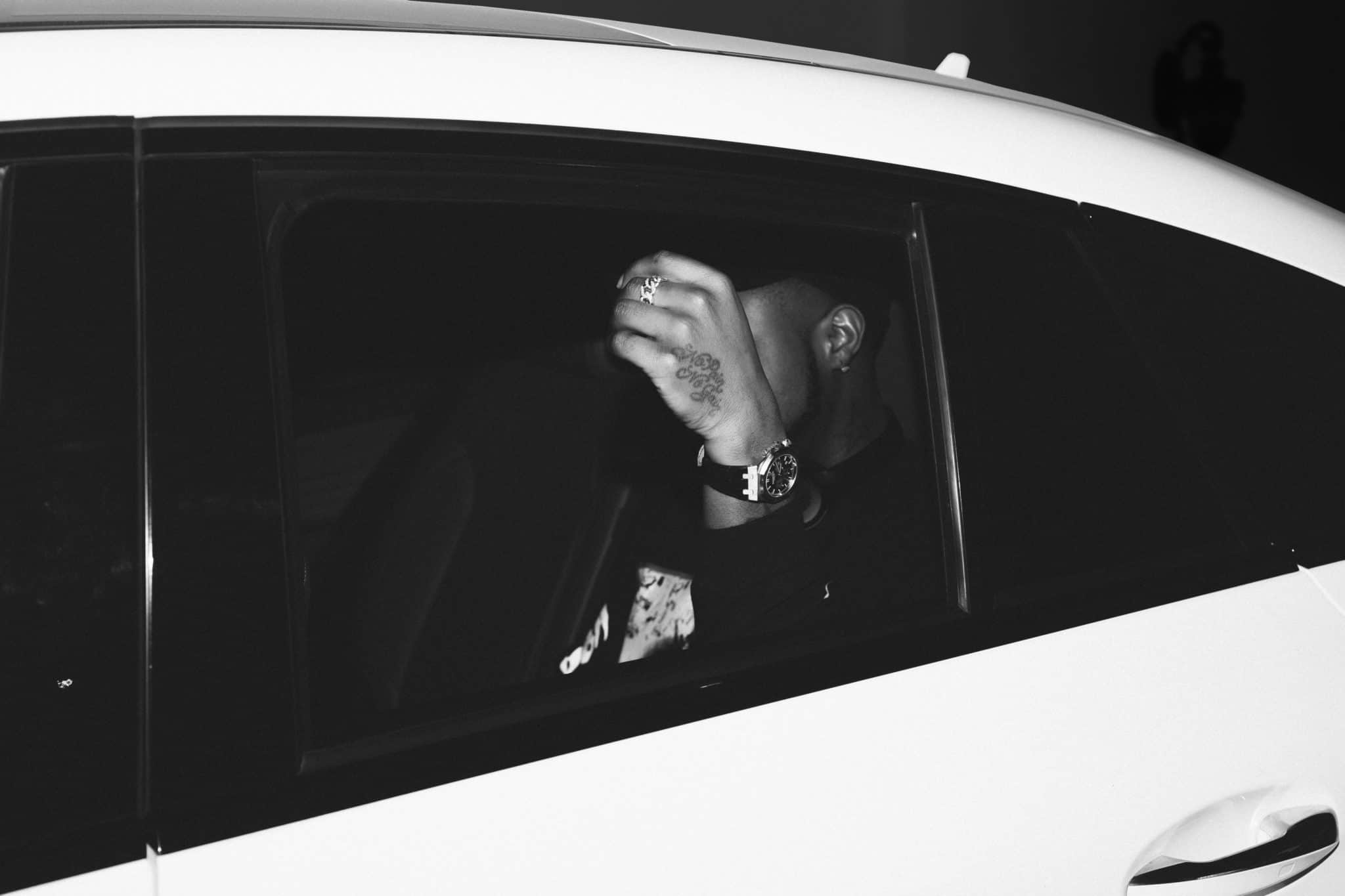 FIA SZN
David Adeleke was on top of the world. 
After a string of hit records, viral music videos and a world tour, Davido had the keys to the game. Thinking back to that sobering moment on stage at the Migos show, I'm sure even he couldn't quite believe the year he was having. Endorsement deals were flooding in, and he was preparing to close out the year with another single and his first headline show in Lagos since his debut album. As all seemed to be going right, tragedy struck in his life. 
Within the space of weeks, Davido lost two close friends in very unexpected circumstances. At the height of his grief, and still trying to navigate the last stops of his tour, the Nigerian broadsheets and gossip blogs reared their ugly heads, and thus began the fight of Davido's life. 
Rumours that his late friend Tagbo had died of alcohol poisoning were conflated in the media by unfounded claims that Davido was somehow culpable as they were out together, much earlier on the same day. Jungle Justice is a common occurrence in the markets of Nigeria, but it was remarkable and quite frankly disgusting to see it play out on the steps outside a police station, as an official abandoned all protocol to blast out the address of David's private residence on live television, despite no crime being charged against him. 
"They were trying to put me in jail for ten years. Like it wasn't a joke" Davido calmly tells me. "At the end of the day, the CP (Commissioner of Police) was doing his job, but I guess there were some things they could've handled more professionally. Because of who I was, I felt like they were trying to make a story out of nothing and to be honest, I did nothing." 
Davido is clear in that he's not blaming the Police for investigating, but rather the media who gave these unfounded claims a platform to live. Great artists are familiar with adversity – it's almost impossible to get to the top without it. The more pressure you put them under, the bigger and brighter the diamond they produce is. He's very calm talking about it now, but listening to "FIA", you can hear the passion in his voice. Of all that is said about Davido – where he is from, how he composes his music, his demeanour and everything in-between – with his back against the wall, on the verge of losing it all and seemingly the world against him, he dug deep and delivered his 2017 magnum opus on "FIA". Later that year, at NATIVELAND, he took to the stage to perform the hit record. Just before he was about to start singing the legendary second verse, he dropped the microphone and left the stage. For the remainder of the song, the 3,000 strong capacity of Nigerian kids sang the lyrics word-for-word. At that moment, his legacy was cemented. If not forever, for 2017 alone, Davido was The One. 
***
David puts down his cigar, and Chris Okoigun flicks through the photographs from the last frame. He's happy with them, and David is politely asked to do one more outfit change to round off the shoot. As we wait for the stylist to assemble the last look, I ask Davido the most important question
What's Next?
After the greatest year in his music career, where could he possibly go from here? He's conquered the continent. He has made significant strides to conquering the world too, whilst still not straying from his musical roots. As I put all of this to him, Davido responds with the same sentiment almost every great artist in this position does: he plans to retire. 
"I am 25 now, and I have a five-year plan." He says with a stern glare in his eyes. "By the time I am 30, I don't want to be actively doing music anymore". 
This did not surprise me. 
To truly understand why David would say this, the year after putting the Nigerian music industry in a chokehold, you need not look any further than other great musicians who have echoed similar sentiments, at the peak of their powers. 
Jay Z made The Black Album when he was 33, and this was billed as his last album ever. Lil Wayne declared in 2011 that he would retire just two years later. Drake confidently stated that he plans to retire by 35. The list goes on. These artists are not saying this because they envision that magical age as the time they will no longer be able to make music. They are not saying it because they have a financial figure they need to reach by then, like some sort of retirement plan. Jay-Z, Drake, Lil Wayne and Davido are saying it for one reason only: Legacy. 
There is nothing great artists fear more than tarnishing their legacy. Knowing when to walk away is almost just as important as the accomplishments in the career itself. In a rare interview, Drake was surprisingly candid as to what would make him walk away from music: "I want to make as much music as I can until a story from Drake doesn't impact you as it used to." In my eyes, this is the nagging thought in Davido's mind when he says he wants to retire in five years time. Artists like Davido, Drake and Jay-Z don't want to be Michael Jordan at the Wizards. The thought of being Ronaldinho at AC Milan makes them sick. They would rather leave the game, than go from being a King to a Prince. And you can't blame them
For now though, David is working on his legacy within music. He wants to keep growing his label, whilst helping them navigate the fundamental issues in the African music market. 
"I keep telling Mayor: Collaborate, collaborate, collaborate. Collaborate with artists from other African countries. That's what worked for me."
Seeing Davido, this family man, hopelessly in love and the boss of a record label, it's a stark contrast to the boy who put the entire music industry on notice with "All Of You". Whilst he may not be in "role model" territory quite yet, he's certainly on the way there. As I float the idea of future political ambitions after he "retires", he quickly rebuffs that. "The plan is to keep putting out bangers, more shows. I'm about to tour the world again. I'm playing festivals this year, and my album is dropping. I mean, I sold out London to fucking….five thousand people."
He's still as competitive as ever. He's working with Sony closely this year to keep making the "big moves" Asa spoke about – in the time since I last saw them, David has been announced as an act at Wireless Festival in London and Afropunk Festival in Paris. He's been trading music with some of the biggest names in UK and the US, and he's preparing for another headline show in Lagos at the end of the year which Asa says will be run in-house. 
Waiting for my uber before leaving David for the very last time, I ask him one more question. 
"Do you have a chip on your shoulder?"
He pauses, adjusting his belt as he mentally went through a catalogue of responses before landing on the best one. 
"I don't have any chip on my shoulder o, I always be OBO." He joked before his tone turned low and serious. "But I am ready for them". 
No one saw Davido coming last year. But this year, don't say we didn't warn you.