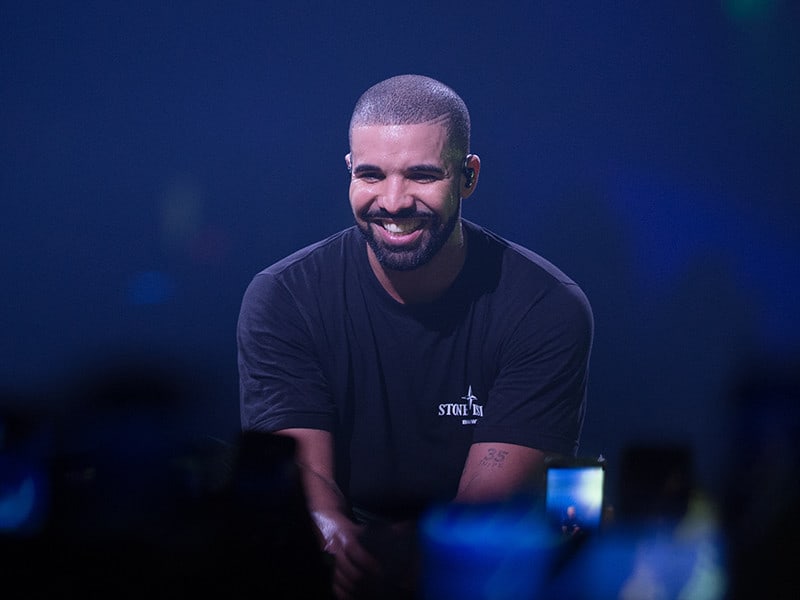 Beware of The Culture Vulture
On the lazy art of replication and why we milk all our hits dry
On March 18th 2017, Rapper and Canadian Jew Drake Aubrey released his new album More Life, only he didn't call it an album, not exactly. He called it a playlist and asked that we not consider a proper body of work. It is highly convenient for Drake to describe the album this way, setting the scene for how reviewers and the audience that isn't already besotted with his work is supposed to consume the album.
You see, Drake has been making the news for the last few years for being a 'Culture Vulture', a half-white upper middle class surburban kid who reinvented himself first as a rapper from Atlanta and has subsequently reinvented himself with each new album he releases, taking on and shedding identities as he goes on to top charts and smash sales records. His last album Views, was so decidedly Caribbean that West Indian communities began to rail against him. But Drake doesn't seem to care, considering he 'features' three British Grime rappers on his new project, probably as he's into Black British sound and subcultures.
Drake and his obsession with co-opting the music of other cultures and artists and passing them off as authentic is a metaphor for much of the Nigerian creative industry.
There is talent in Nigeria, undeniable world class talent. Artists like Njideka Akunyili Crosby and her engaging paintings that incorporate the minute of Nigerian life into surreal portraits is evidence of this. We all watched, impressed beyond belief as Chike, a young Nigerian interpreted some of the most complex songs out there on The Voice Nigeria. We've seen Somkhele Idhlama, a relative newbie receive the Toronto International Film Festival Rising Star award, for stellar work. But we also have the thousands that get by on mediocre, diluted impressions of the genius our small cache of true talents have offered to the world.
The Culture Vulture syndrome, where people seek to profit by poorly replicating the unique perspective or a culture, is not one that can be really discussed without discussing the inhuman conditions in which the average creative Nigerian is expected to operate. The odds are always stacked against them and every victory has to be fought for and earned with quadruple the energy and initiative their contemporaries need in more developed countries. This is why it is simultaneously unsurprising that Culture Vultures choose instead to lie in wait for someone  else to come up with their ideas, and heartbreaking for the artist whose work is commodified without their permission so explicitly. But even then, it is never that simple.
Singer Runtown's biggest hit "Mad Over You" spawned a movement of copycat songs. Late 2016 without much fanfare Runtown puts out "Mad Over You"; it is such clever appropriation of all the elements of contemporary hip-life and so identical to Ghanaian artists like Mr Eazi that it takes weeks, months in some cases before the audience realizes the song is made by a Nigerian. Tired of the current sound being flogged on the radio, the audience gravitates en-masse towards Runtown's 'new' sound and before he reaches critical mass and commercial success, broaching the levels of fame normally reserved for Davido and Wizkid. By the end of the month there are dozens of identical sounding songs by artists seeking to cash in on the sound. Davido makes one, Wizkid too, even Psquare. By the third month, everyone is trying to replicate Runtown's success with a hip-life inspired 'hit' of their own. We saw it happen with Tekno's "Pana", with Timaya's "Sanko", with Wizkid's "Ojuelegba". This is the vicious cycle in which many of Nigeria's creative scenes operate.
Coming up with an original idea is hard, and culture vultures make the process even harder. For one, they reduce the shelf life of an original idea by accelerating it's half life. If it takes a year for a slang to lose traction, the proliferation by culture vultures can cut down the time to four months. Culture vultures also force creatives creating from original ideas to rush the process and try to test out or capitalize on unrefined ideas. Finally they rob the creative of much needed financial compensation, reducing his financial mobility and by extension his ability to create.
Culture Vultures are however easily stopped. Their primary reason for co-opting the creative work of others is financial gain. If we vote with our wallets, we can dissuade them from trying to sell us diluted work. It is the only way.