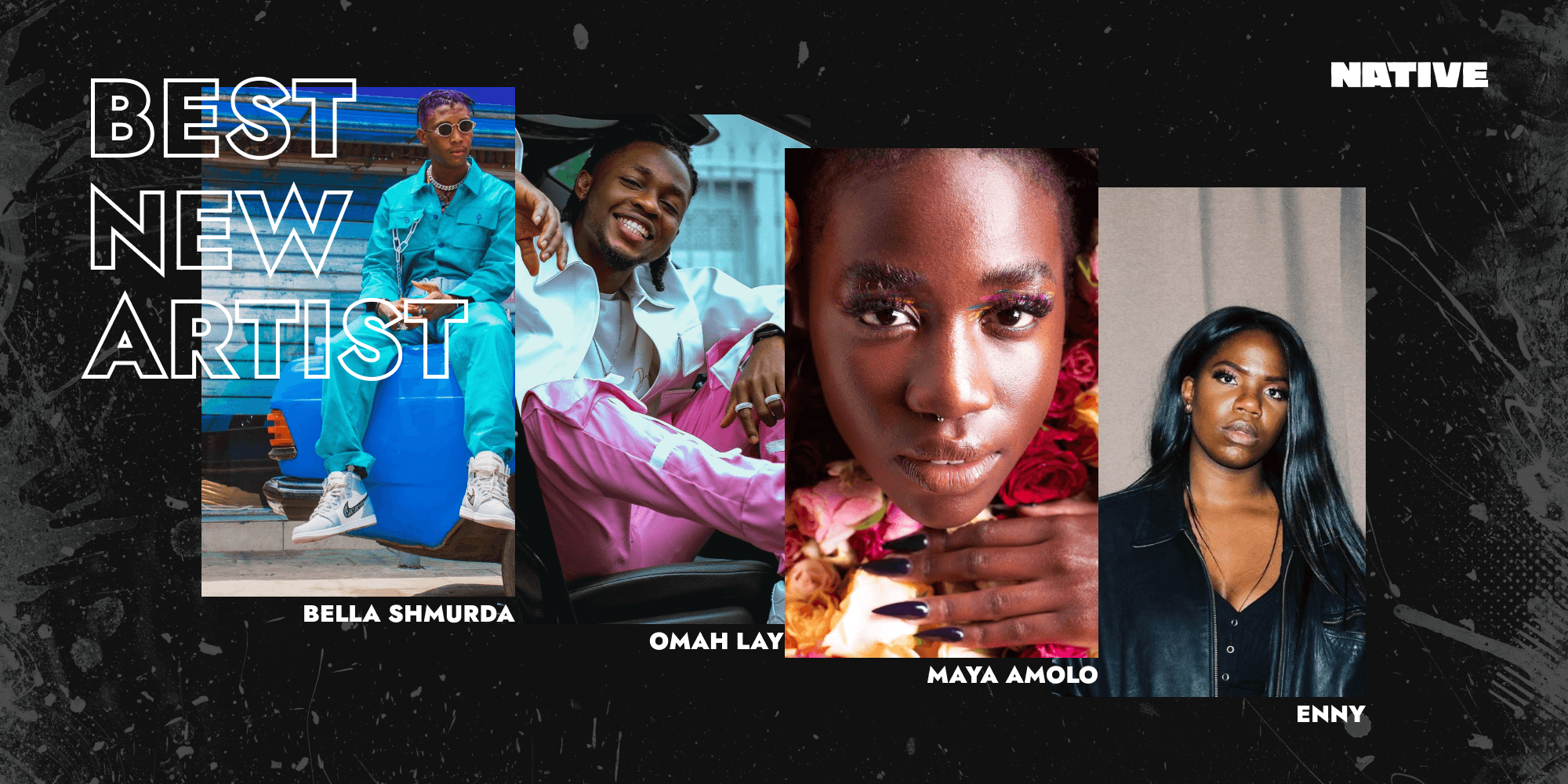 Best Of 2020: The Best New Artists This Year (2020)
Omah Lay is the best new artist of 2020
This year has been filled with so much loss that you'd be lucky to have only lost 10 FIFA games and 100 lighters. In a year filled with loss of human life and creature comforts, a world-wide dismantling of societal injustices, and the collective trauma we all felt whilst doing so, there's been one constant escape from the gloom: music.
As we continue to review the pop culture landscape which has offered some much-needed joy and escape in this terrible year, today we're celebrating the 10 new artists who despite a restrictive year, managed to establish themselves as the most notable new artists on the scene. This year, the criteria to gain the world's attention is much different to what it's ever been, and as we all look for familiar grounding, whether it's a sound that will lift our gloomy spirits, or confirm our innermost feelings, there hasn't been a more welcome time for upcoming artists.
We started Fresh Meat earlier on in the year before the pandemic hit to identify and champion the new talent we believe should be up next. Looking back, the pool has been anything but shallow, which has made it difficult for us to land on the best 10 across the entire continent. For our last of 2020, we have put together a ranked list of our favourite new artists on the scene, who have shifted the needle one way or the other and are expecting to take off to great heights throughout this decade.
10. SGaWD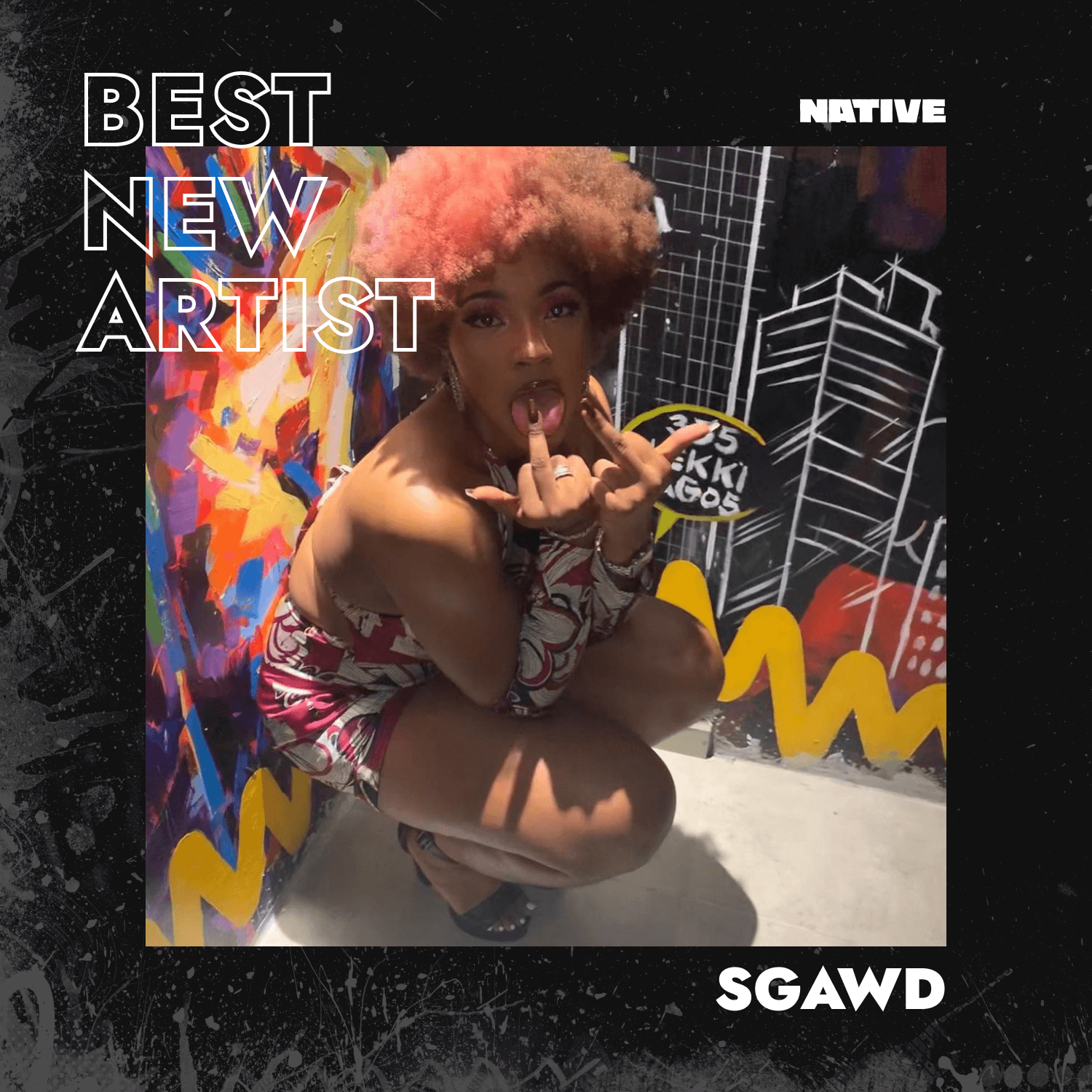 22-year-old singer and rapper, SGaWD has been one of the year's best discoveries, and to show how special she is, she's done it all with only one official solo release this year. First hitting our radar with the brash-talking, slick-tongued lyricism that trailed her earlier rap releases on Soundcloud "Are You Dumb (WMF)" and "Whorephobia", it was clear that SGaWD came into the game ready to prove her chops and to make music for women to have a good time.
Earlier on in the year with her first release, "Feel Right" featuring DOZ and Mafeni, SGaWD introduced listeners to the softer, mellow r&b side, and she continues to prove her musical malleability by unlocking new layers to her artistry. SGaWD clearly has grand visions for the future of her craft, and her steady slew of features this year, from Kiienka's "Gotta" to Somadina's "Kno Me", proved that she could handle her own whether it came to singing or rapping. She has all the makings of a star, and with her debut project on the way, we're in for even more of a treat. 
Tami
9. Ictooicy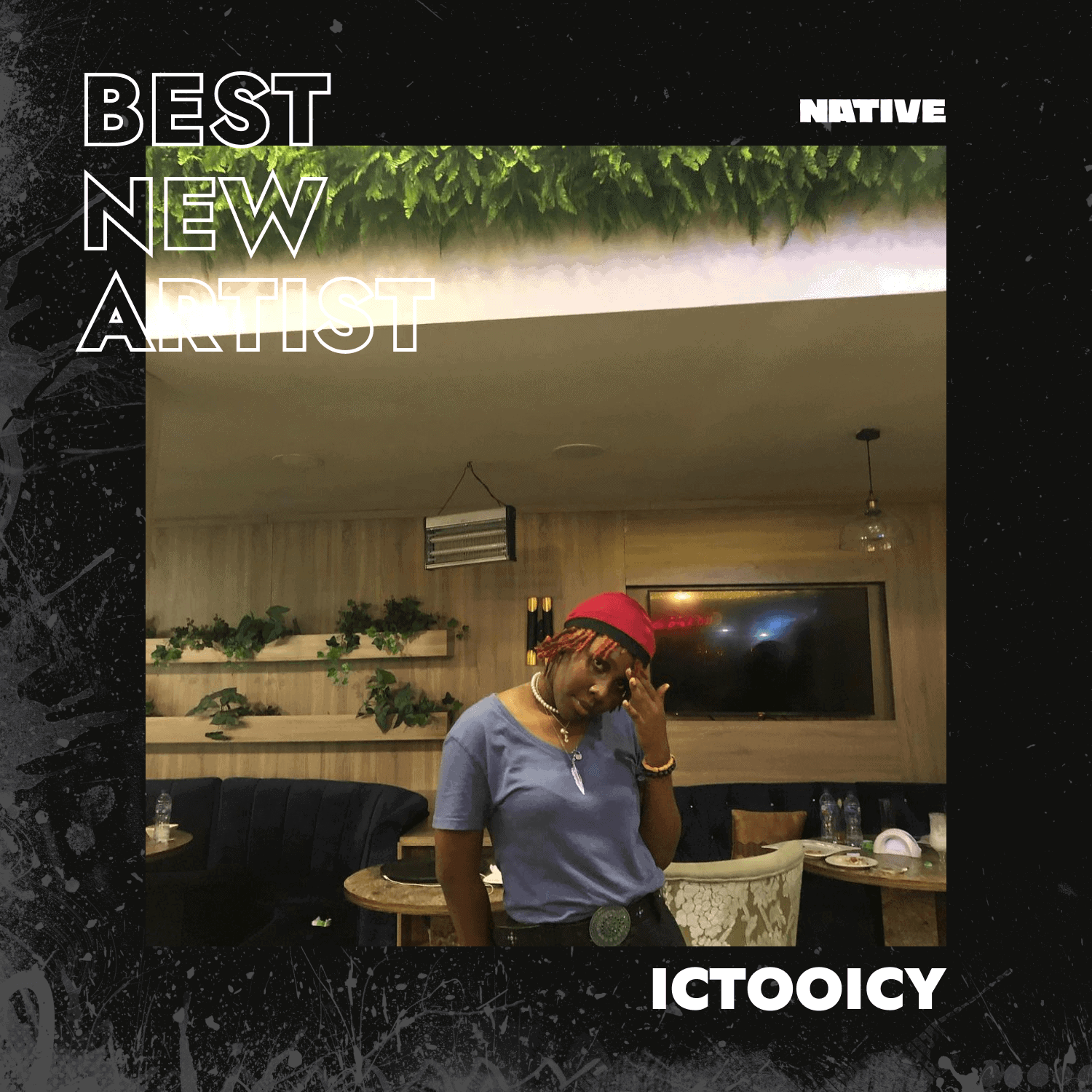 If you've been paying attention this year, you'll know that Ictooicy has been working hard. Over the year, she's been steadily working her way from being bedroom pop's leading ambassador to an artist capable of topping Nigeria's charts and one growing in self-confidence with each new release. A few years ago, an artist like Ictooicy would have struggled to achieve the same feats the young star now enjoys, and her refusal to conform to any set rules is what sets her apart today.
Her music displays a level of self-awareness we don't always get in Nigerian pop music, laden with lyrics which constantly evaluate life's many turbulent experiences. More than just some background noise, her music is a bit like a friend– close and safe enough for you to let down your guard with, and this may also explain why Ictooicy's ever-growing fan base started off with a bunch of her close friends leading a close-knit digital community that constantly show up for the artist. So if you're yet to get better acquainted with our very own Icy girl, we'd suggest you catch up on her expansive catalogue while there's still time to be in your feelings without the distractions of a bustling everyday life.
Tami
8. O'Kenneth & Reggie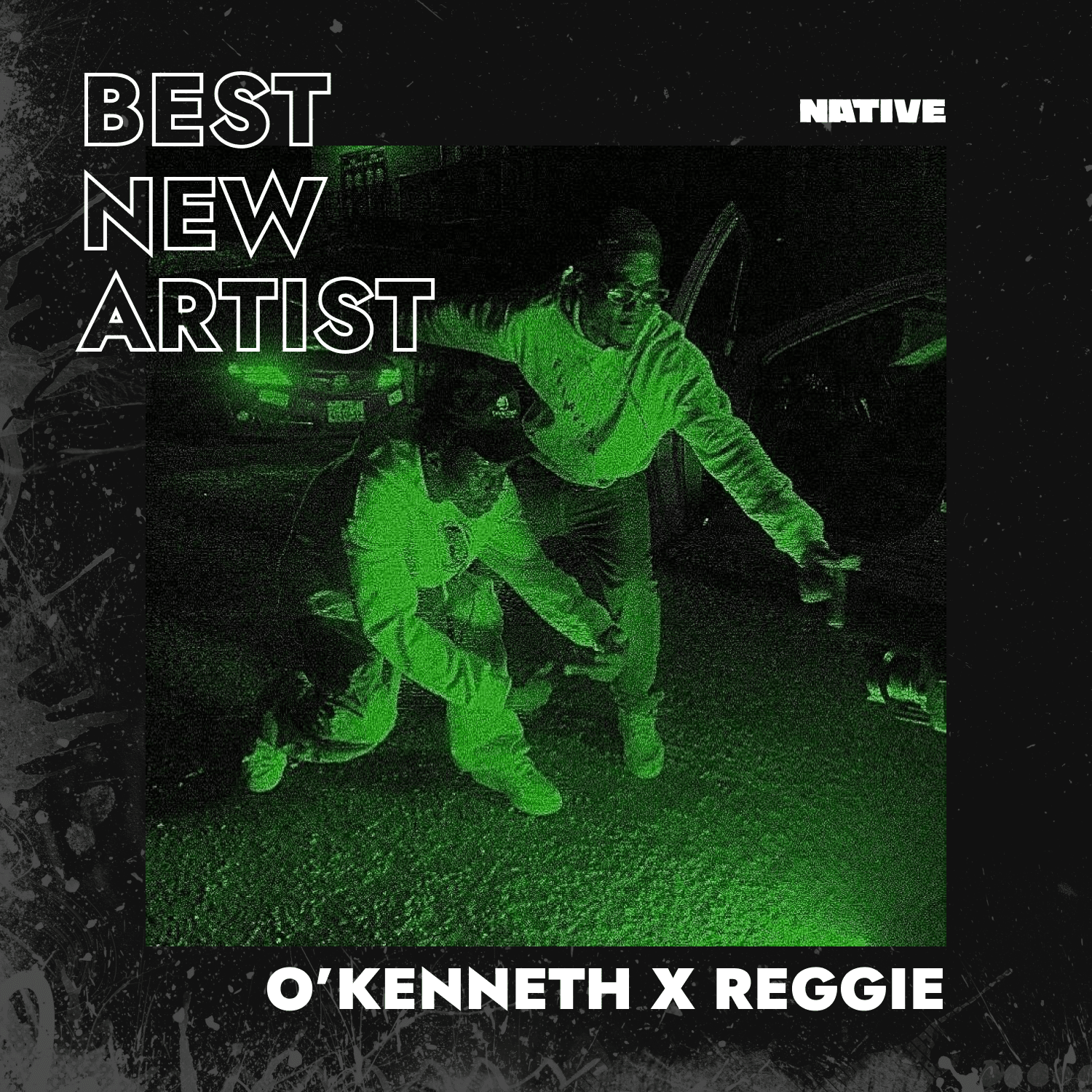 At first under the stewardship of Chicago natives, Drill music was given some light tweaks as it became one of the forerunning genres of music in the UK during 2018. New Yorkers – who have always found reason to relate England's capital, London – picked up the deep slides and moody rhythms of the sound, and with their global influence, sent the world into a Drill-obsessed frenzy. As the sound became en vogue late last year, more and more Drill rappers came out of the woodworks and into the limelight this year, including the now globally renowned Kumasi Drill rappers under the indie record label, Life Living Records. Starring KwakuDMC, City Boy, Jay Bahd amongst others, O'Kenneth and Reggie emerged as particular crowd favourites from the Asaka music movement this year, owing in parts to their joint project, 'Straight Outta Kumerica'.
Collaborations are an essential tool in the music industry – for a number of reasons – and one that rising musicians most often make use of on their ascent into public consciousness. Life Living Records are heavy on the collaboration, with innumerable posse cuts under their belts. In these drops, Reggie and O'Kenneth are often the standouts, so when they released their joint EP, it was obviously an instant hit. Sampling Bollywood vocals, in the style of Naughty Boy's "La la la" and paying their respects to the Drill icon, Pop Smoke, "Bust" is a record dedicated to their city, upon which they rap about putting Kumerica on the map with their infectious Drill. With hits such as "Akatafoc" and "SORE" spreading across the continent and into global music conversations, Reggie and O'Kenneth's superior contributions to the vanguard of Ghanaian Drill has given the world one of its most exciting musical enclaves this year.
Adewojumi
7. ENNY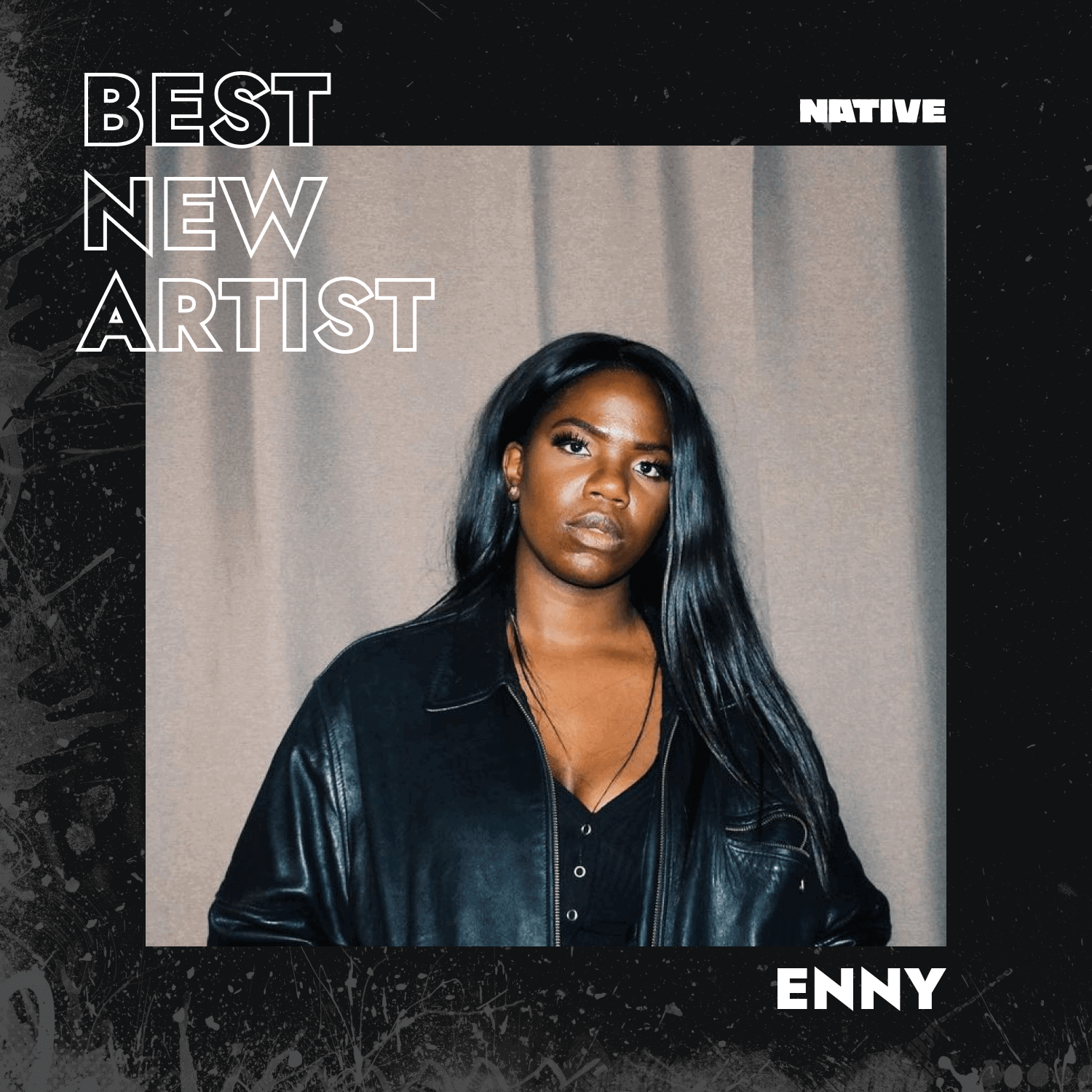 You can't listen to Enny without instantly recognising that X factor. Sometimes an artist doesn't need to have released a ton of music for them to command our collective attention, all we need is a peek into a reality that resonates with ours, and South London-based emcee, ENNY is proof of this.
Back in May, her debut single "He's Not Into You" introduced her style to us, where she gives us some important life lessons about dating and romance, while effortlessly switching between spitting bars and the sung chorus. In addition to her clear talent, the song feels like that brutally honest friend who always has your back, and you know you should listen to more often, but don't always. By her follow-up, "Peng Ting Black Girls", a love letter to black women which came alongside a stunning video that shuffled between her experiences as a British-Nigerian, we knew she was one to watch. Enny's music is uplifting for women, and has created a safe space for young black women, who have spent the year fighting against racial and gender-based inequalities. We need music like ENNY's, and with a small catalogue of music under her belt, she should be poised for an even bigger 2021. From where I'm standing, it feels like there's no limit for her upward trajectory in the game and we can't wait to see where she goes next.
Tami
6. Azana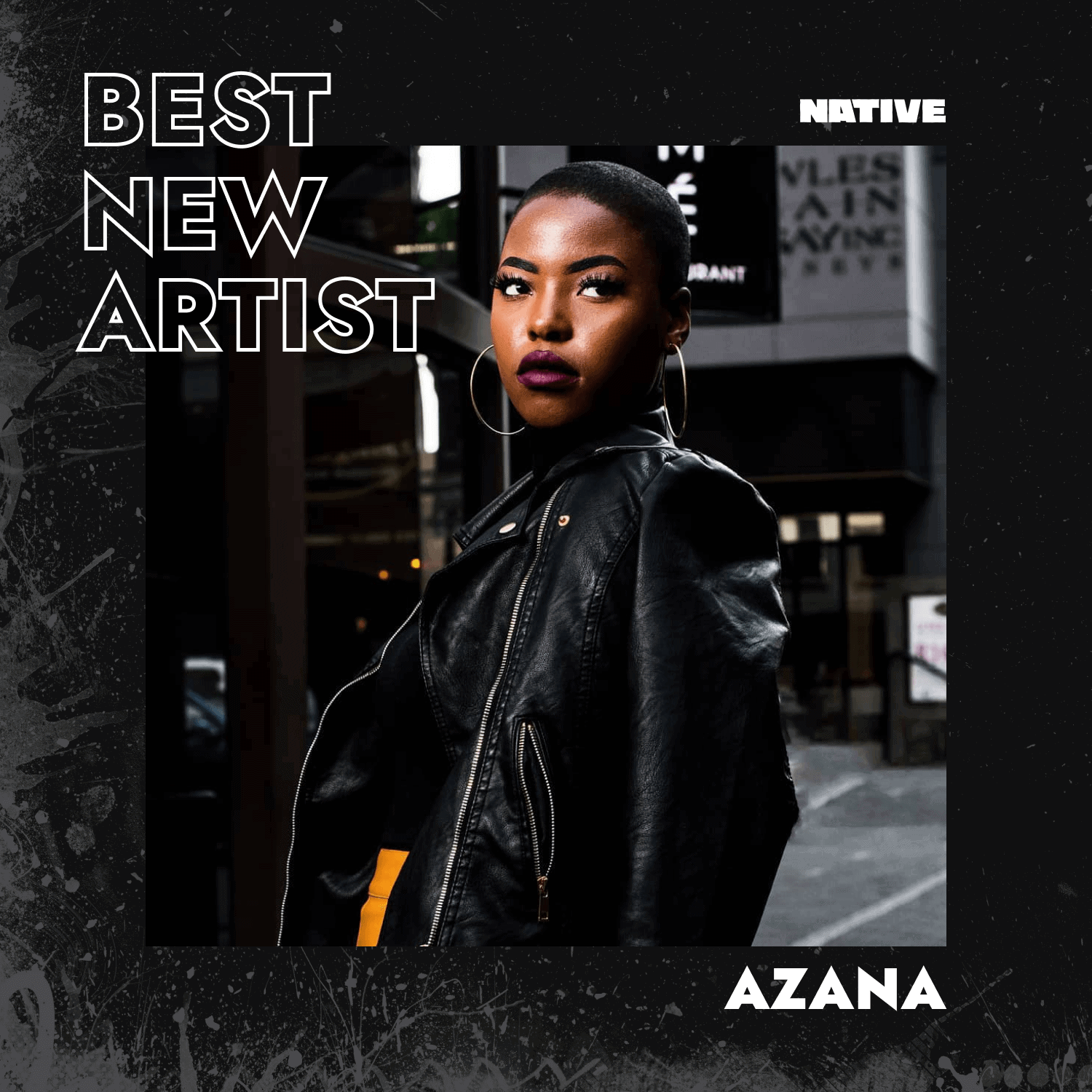 Armed with a richly textured voice, Azana makes music that will stir up emotions even if you don't understand every line she sings. In April, the 19-year old South African singer officially debuted on Sun-El Musician's thumping "Uhuru", a pan-African plea to constantly engage the powers that be for positive, wholesome change. Her excellent, stirring debut album, 'Ingoma', expanded on that feature introduction, with her soulful, billowy voice shining bright in a soundscape that varies from piano-led ballads, to folk-soul cuts, and up-tempo thumpers. It's quite remarkable that her breakout year has been characterised by music displaying her formidable skill-set, but what's more remarkable is that she's clearly still in the formative stage of her career. It's only fair to wonder how much more riveting Azana will be when she hits her next plateau.
Dennis
5. Maya Amolo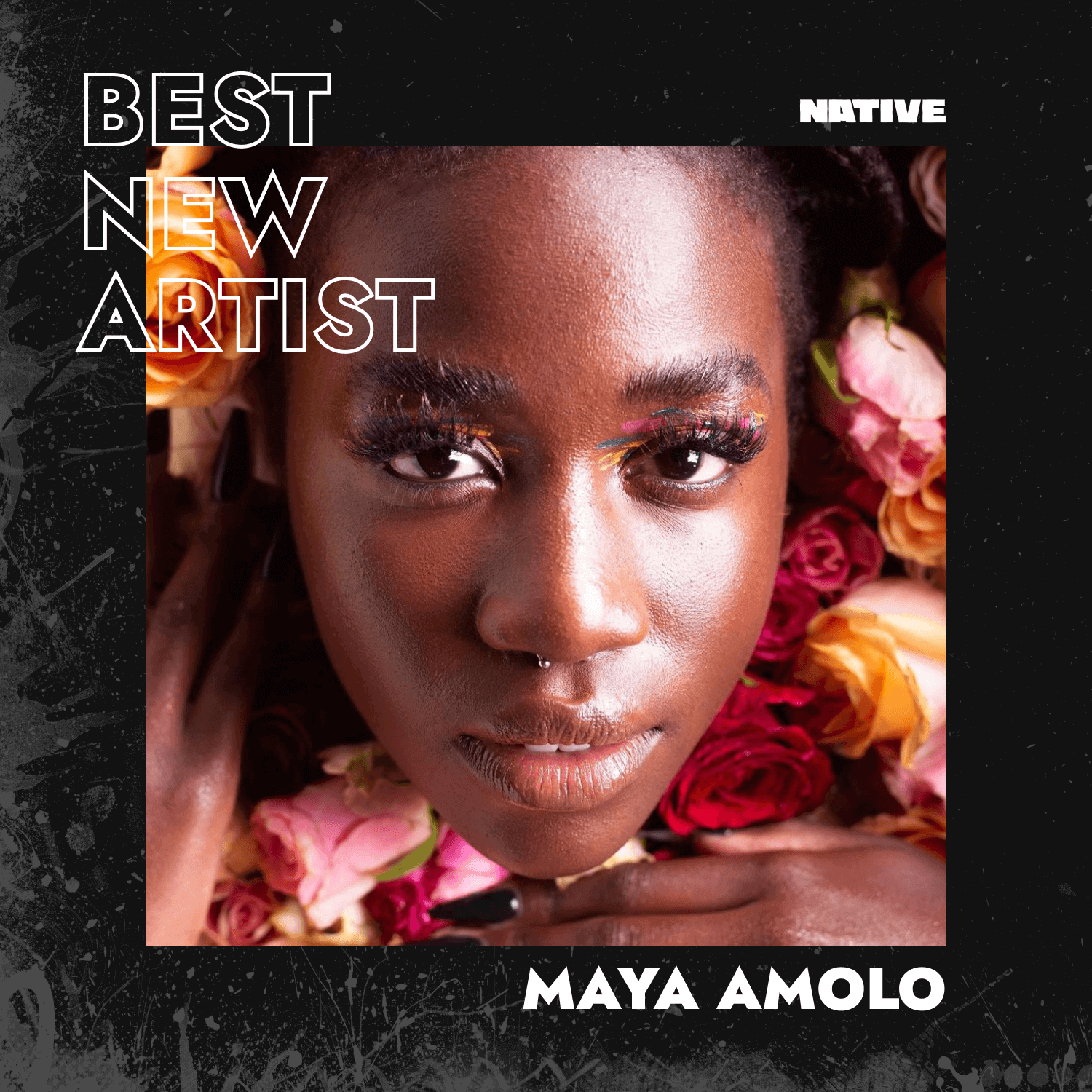 In Maya Amolo's world, vulnerability is soothing and the process of healing – though turbulent –sounds rewarding and freeing. After a few years spinning lo-fi, "sad girl tunes", her early July debut EP, 'Leave Me at the Pregame', is rooted in finding clarity. To do so, she exhumes situations, untangles emotions, and reaches any sort of resolution she deems suitable. Maya's voice is her strongest tool, and while the experimental r&b production on her EP is fitting, its spectral tone is riveting, her writing is honest and assured, inviting listeners to examine their own feelings through these songs. Maya's sound isn't mainstream, but if climbing up to number one on the Apple Music r&b charts in Kenya is any indication, it's that she's cultivating an organic set of supporters by creating a safe space with her unique brand of music.
Dennis
4. Skillz8Figure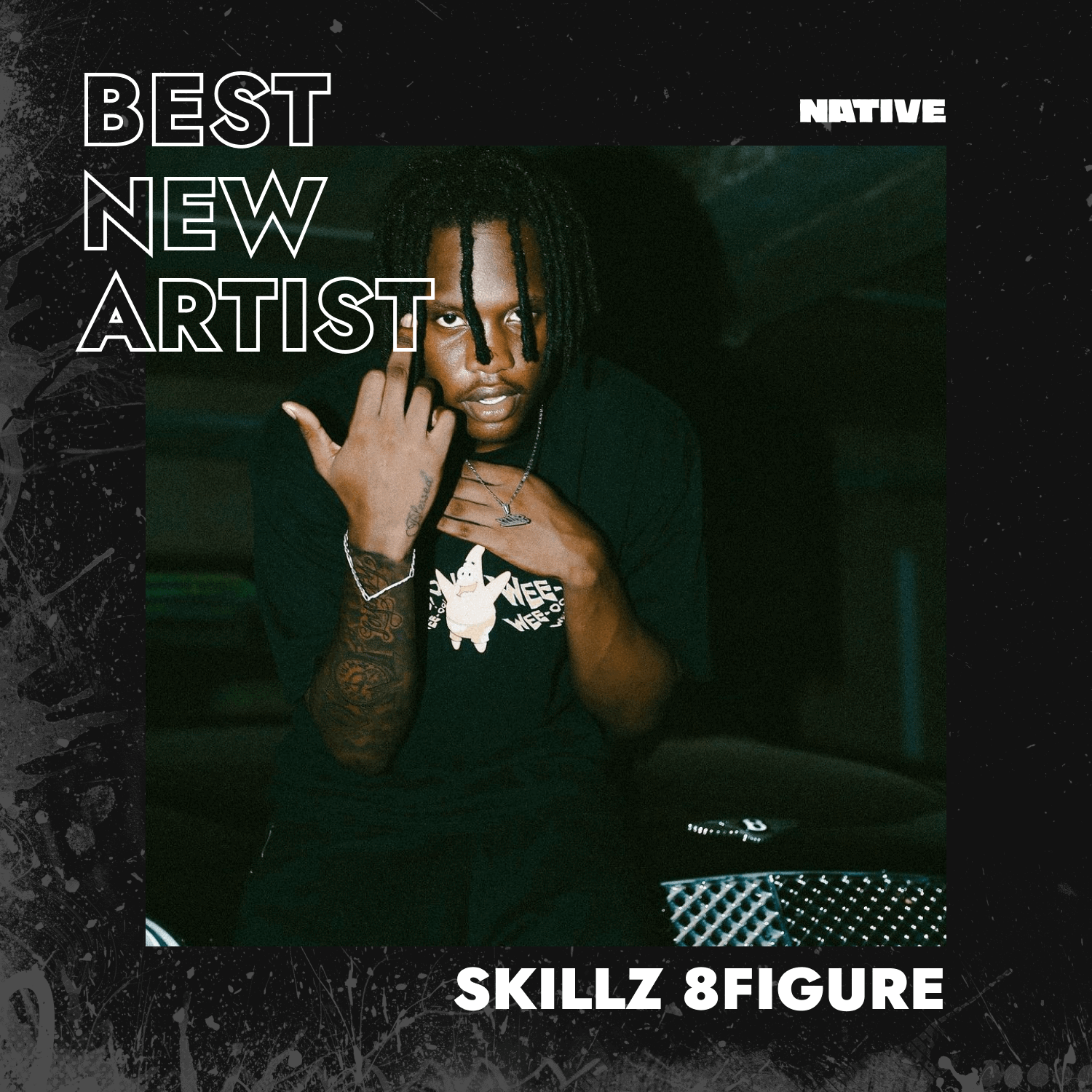 Skillz 8Figure emerged as one of this year's best discoveries from Ghana after he dropped his debut EP, 'Gangsta Luv'. As a true product of the times we're living in, he lent influence from all over the world for the 6-track tape that merges dancehall and trap-soul melodies without losing the strikingly Ghanaian bounce. Skillz pulls off the tricky endeavour with his expressive writing range, as he conveys all the familiar sentiments from his different influences; bragging about sexual prowess, ambition and gang ties.
Setting most of his songs to the slow and sexy groove of Afropop that listeners can feel in their hips, Skillz 8Figure's music can serve dance floors. However, it's his vivid and confidence-inspiring lyrics, "Speak the truth, like I write the Bible/ Dem a stick to your skin, like a fucking tattoo" that earns him the loyal following of fans who recognise his potential to represent Ghana on the world's stage.
Debola
3. Bad Boy Timz
The best Afropop stars all have one thing in common, they have an effortless ability to make anyone who is listening dance almost on demand. Bad Boy Timz first showed promise to being elevated to the status of many of our greats on last year's "Checks and Balance". However, he didn't break out into the mainstream until this year, when he dropped "MJ" and we all couldn't get enough of the indelible track.
The song was so popularly accepted that he followed up with two subsequent remixes with two of afropop superstars, Teni and Mayorkun. Whilst his acclaim grew thanks to the ubiquitous track, he cemented his position as one to watch with his performance on "Loading" one of the standout tracks from Olamide's latest album. In 2020, it would have been impossible for you to not notice Timz, and the fact that regular articities being restricted didn't stop him from getting the people going. With his string of successful hit songs, Bad Boy Timz has definitely been elevated to pop stardom and we're expecting him to be around for a while.
Debola
2. Bella Shmurda
Earlier on in the year when Bella Shmurda dropped his debut EP, 'High Tension', we knew instantly that there was something special about him. At the time the project dropped,  we would have never guessed that a pandemic would have kept us away from dancefloors for most of the year, his introspective music came at a time that could guide troubled minds through the turbulent lockdown.
With a feature on major albums from Davido and Olamide's albums this year, aligning himself with heavyweights bodes well for his trajectory and there's no doubt about his star and staying power. With a unique sound that sets him instantly apart, his ability to switch up his cadence, whether he's begging for God's protection on "Omnipotent", reflecting on life's troubles on Olamide's "Triumphant" or just getting the party started on "Cash App".
Damilola
1. Omah Lay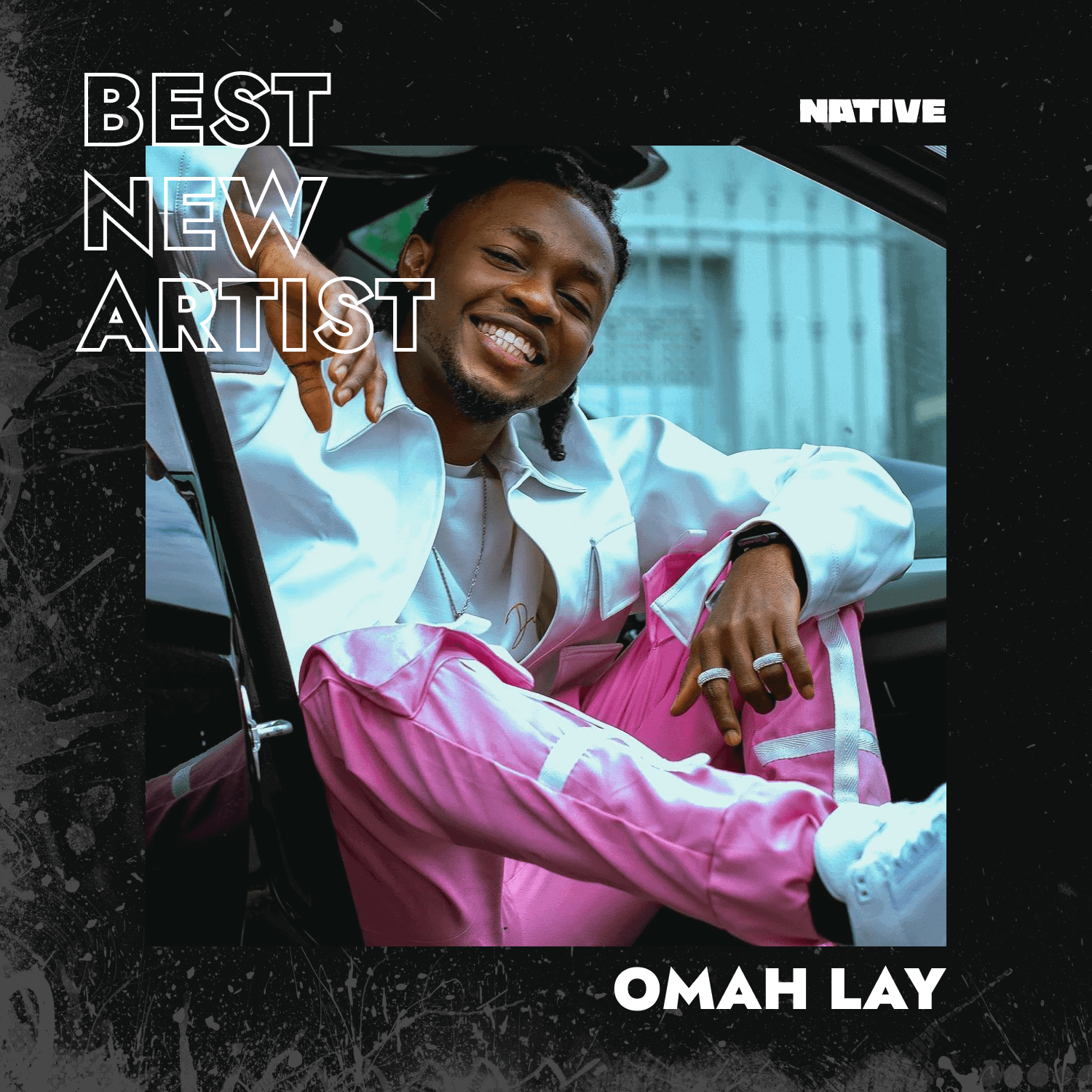 2020 will be remembered as the year of Omah Lay. Not only did the Port Harcourt-raised singer/producer break out, he dominated. On Valentine's Day, Omah dropped his lilting, infectious single, "You", and in the weeks to come, it became evident that we were watching the real-time ascension of a budding star. The single worked its way to ubiquity, and the subsequent debut EP, 'Get LayD', skyrocketed to the top of the charts, with multiple songs sitting in the upper parts of streaming charts across multiple platforms, for several months!
In a year cursed with a raging pandemic, the spotlight shone brightly on Omah Lay, as he provided the soundtrack for a weird, difficult and challenging time. Blending breezy melodies, accomplished songwriting, and honest reflections over swinging, mid-tempo beats, Omah Lay brought a soothing consciousness and undeniable catchiness to the sourness of lockdown and isolation. His second EP, November's 'What Have We Done', continued the same ethos, wrestles with newfound fame and its responsibilities this time around.
Having scored his first international feature, and stealing the show on Olamide's "Infinity", Omah Lay is clearly an artist with a Midas touch. Within a year, he's become a superstar; each new step is primed to build his mythos into the sort of generational greatness that will inspire idols, peers, and the stars of the future.
Debola
[wysija_form id="1″]
---
Written by Adewojumi Aderemi, Debola Abimbolu, Dennis Ade-Peter and Tami Makinde. 
---
ICYMI: The Best 10 Rappers of 2020