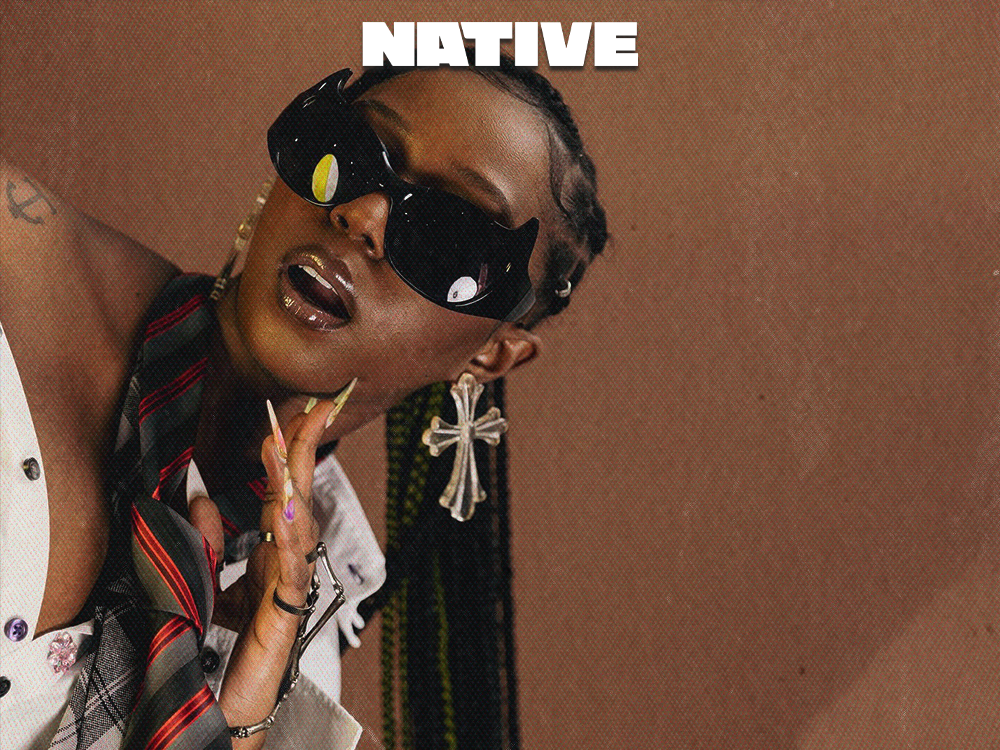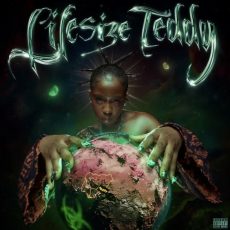 Best New Music: Lifesize Teddy Channels A Self-Affirming Vulnerability On "Air"
Off her stunning eponymous debut EP
The Supreme Mavin Dynasty is home to a variety of artists, from the world-beating pop sounds of Rema and Ayra Starr, to Ladipoe's vibrant rap-fusion and Johnny Drille's exquisite folk-pop, and there's Crayon, Magixx, Boy Spyce and Bayanni, all beyond serviceable pop singers. That roster just got a little more dazzle with the addition of Lifesize Teddy, an instantly impressive artist armed with an invigorating edge as she slips between razor sharp, poetic bars and glistening harmonies.
The Port-Harcourt native caught the attention of Mavin leader Don Jazzy after delivering an electrifying rendition as an opening act for Ladipoe, at his headline show in December 2018. Two years later, she joined the label's artist development academy to formally learn the ropes for music creation and packaging for a modern day consumer. Now reformed and ready to make an official debut, Lifesize Teddy arrived last Thursday with her eponymous five-track EP, in typical Mavin fashion, showcasing varying shades and facets to her already multi-dimensional skill-set.
AIR is my most vulnerable. In HYPNOTIC, the goal was to EAT. BUTTERFLIES is for love and enjoyment. JOHN WICK because I no Dey fear anybody, only God and you can testify about that in PROPHECY 🕷️🤍 https://t.co/ueFO5GKB0x

— Lifesize Teddy🕷️ (@lifesize_teddy_) August 14, 2023
'Lifesize Teddy' serves as a melting point for a slew of influences made noticeable in the production and instrumental reference points with sleek combinations of Hip-Hop, Dancehall and a psychedelic spin on the modish Nigerian pop bounce. Her eccentric spin of these familiar soundscapes serve as a backdrop for her buttery vocals and relatable messages as she skips across beats armed with a clear confidence in her craft and taste. A couple of spins later and it becomes apparent the level of attention to detail Teddy puts in her craft. While she taps her Southern Nigerian heritage for an effortlessly smooth English-Pidgin rendition on "Hypnotic" and delivers a braggadocious rap of her journey in life thus far on "Butterflies," the project's intro, "Air" serves as a clear standout.
The London-produced number leads in with mellow, cryptic guitar strings that lay the foundation for the bass-heavy drum pattern that takes over shortly after. A brooding mood is instantaneously established on the track but with the arrival of Teddy's vocals, it significantly picks up. Her high-octave vocals create a perfect contrast layered over the hypnotic drums as she glides over in a melodious song and rap.
"Come on over here, we are losing daylight, I want you like air," she croons at the start of the first verse, clearly setting the scene of the track's themes. Teddy drags out the last syllable of the line in a faint cry for attention, allowing herself stark vulnerability as she addresses her muse. She masterfully speeds up and slows down the tracks's cadence, purposely enunciating some words for extra emphasis, while blending varying intonations of her vocals. 
Lifesize Teddy is undoubtedly someone with many tricks up her sleeve and many layers yet to unfold and she reiterates this as the track progresses. She proclaims, "I got many many women underneath this skin, they are fighting to be seen," just before increasing her pace with a menacing flow of bars within the breezy soundscape. The track's hook repeats its initial lines over a mid-tempo beat with heightened, raw emotions. She speaks of feelings of defeat as she thwarts all attempts to repair a broken relationship. She delivers a second verse midway through the track, this time over a slowed rhythm that allows her speedy rap cadence to take centre stage. 
Her sheer mastery of story-telling comes on display as she raps using image-painting metaphors and comparisons about trusting her own instincts and taking her time to experience growth and hope for a brighter future. If her admiration for her muse was not initially clear, seconds deeper into the track allow a listener to discern the reach of their love with positive affirmations and melodic similes. "You're like water, fluid as the time/They probably try to trap you but your movement is divine."
She goes on to explain, "Soothing like a balm, massaging through the tension in my soul and in my mind," painting vivid images of what this person means to her and the impacts they've had over her life. Her pipes unapologetically sing praises through to the end of the track, with the aid of a clear stream of emotions channelled with memorable rhyme schemes. When the track closes out, her background vocals seep into your subconscious inform of repetitive intoxicating harmonies. 
"Air" is the project's introduction track and rightfully so. Lifesize Teddy not only successfully whets the appetite for what more we can expect, but she has also establishing unwavering personality and taste for fresh sounds. 'Lifesize Teddy' has set the new Mavin starlet for a bright present and a much brighter future.
Listen to 'Lifesize Teddy' here.
Featured Image Credits/The NATIVE
---