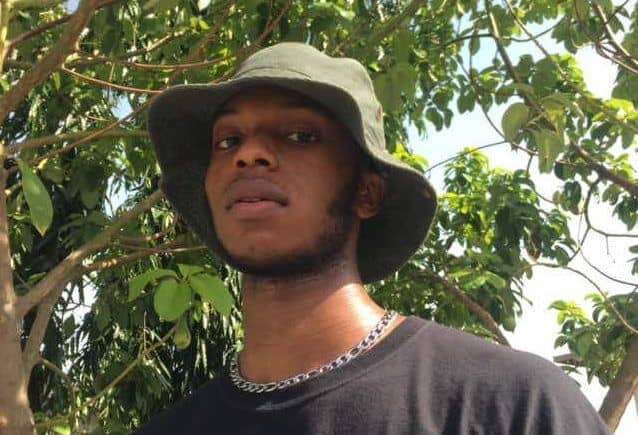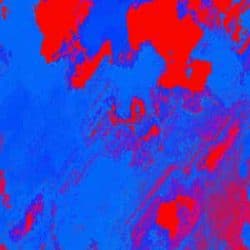 Best new music: On "pressure", Leehis Jr. merges introspection with immersive alt-rock
Featuring xInsomniac & Wicked Asteroid
It's shaping up for the next 10 years in Nigerian music to be some of its most exciting and disruptive. While the ushering-in of stars like Wizkid, Davido, and Burna Boy at the turn of the previous decade led to the pronounced fusion of disparate sonic fragments that formed the DNA of popular Nigerian music, the mid to late 2010s saw the rise of the avant-garde alté community that presided over the expansion of sounds coming out of Nigeria, via repurposed '80s disco beats and gossamer retro-pop samples that didn't sound like anything in rotation at that time.
In a manner of speaking, the creative influence of auteurs like Odunsi (The Engine), Cruel Santino, and super-collective, DRB Lasgidi, is lighting the path for the thematic expansionism of Nigerian music as the triggers for art come from places across the world. The essence of this ideal is present in the work of Leehis Jr., a former rapper turned indie hypnotist who is making music that is non-identical to anything that is perceptible within Nigerian music at present.
Presently, Nigeria's community of indie musicians have mostly stayed committed to the visceral thrill of creating music that strips itself of the conformity of popular music and couches itself in specific experiences. On "pressure", Leehis' first single of 2021, he positions himself in that lineage of artistry, pondering life and its ethos over a grungy rock instrumental without being blustery.
Soaking up the DIY and indie spirit while he was a student in America, Leehis has found a way to merge hip-hop and R&B cadences with his brand of lo-fi instrumentation. For much of 2020's Shoegaze and Fiji, Vol . 1, a joint tape with Aussie Maze, Leehis adopted a loose, warped flow that relied on his voice for anchoring but on "pressure", the punk rock instrumental sets the scene, allowing Leehis Jr. work around its margin in sync with his collaborators, xInsomniac and Wicked Asteroids. Their voices move in harmony and their concern is in tune with the bleak currency of the larger zeitgeist.
"Tell me, what you even fighting for/ what you even living for?" Leehis casually asks in the opening stretch of "pressure". In the current climate of mental health awareness and advocacy, not many singers can manage to pull off singing that sort of line without coming across as sneering or dismissive; in Leehis' hands, they're a tool to probe the pressure industrial complex that draws arbitrary goals up for young adults across the world – and unfortunately, sometimes, consume them.
Art, ultimately, is a reflection of society, and at no other point in human history has mental health and awareness been a key part of the zeitgeist like it is now—ensuring it is reflected in the music that soundtracks our lives. From Cruel Santino's "Raining Outside" to Olamide's "Triumphant", where he chronicled the death of his parents as he stood on the precipice of superstardom, music can serve as a tool to memorialize our struggles.  Leehis understands this and unflinchingly allows us access to his feelings via vivid lyrics like: "So much pressure on my head/ Hanging on right by a thread."
The drowned out effect on his vocals take the song up a notch but the best parts arrive when Leehis gets self-introspective, investigating his feelings towards the world and innermost anxieties about what direction he is headed. As he confides his fears in us and raises a mirror to himself, the perceptive – and lonely and jaded – can see a bit of themselves even through the frenzied, tumultuous outlay of the rock influences here. At its core, is a cathartic ode to the world-weary and forlorn and a manifestation of Leehis' vision that manages to match rock's looping drum kicks with the sort of beguiling writing that makes a case for the strength of Nigeria's alternative community and the inventive manners they're expressing themselves in.
Listen to "pressure" here.
---
@walenchi Is A Lagos-Based Writer Interested In The Intersection Of Popular Culture, Music, And Youth Lifestyle.
---