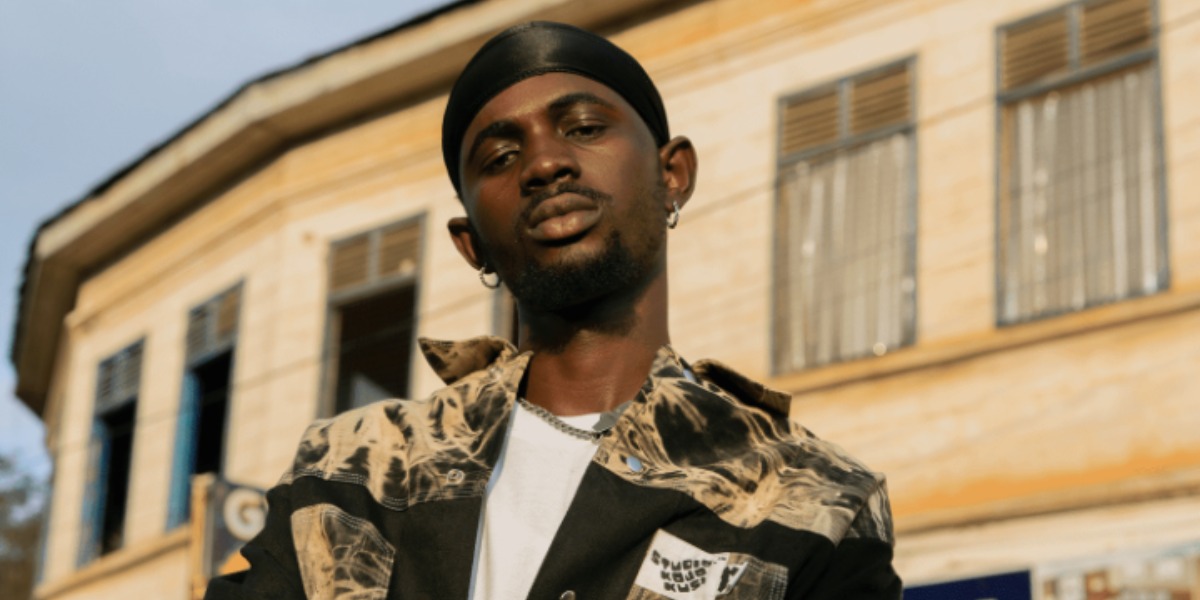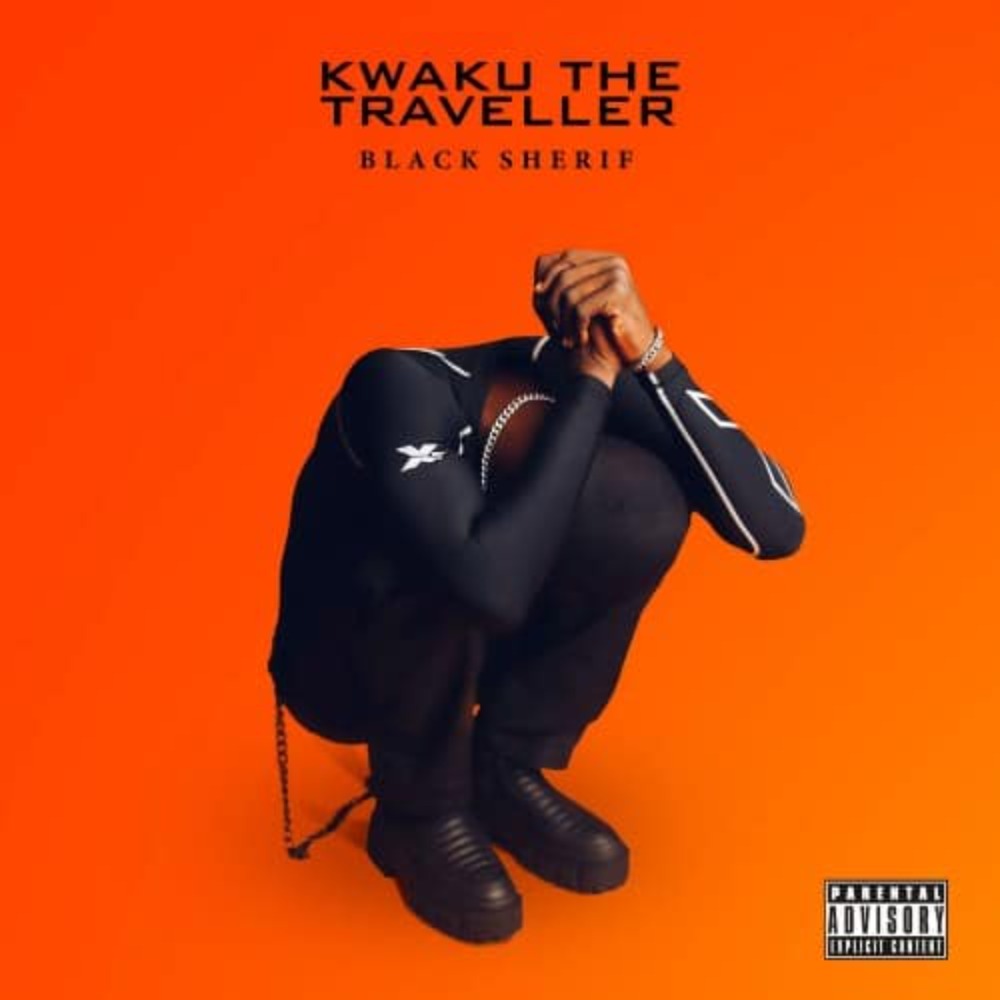 Best New Music: Black Sherif continues to refine his uniqueness on "Kwaku The Traveller"
a boisterous new single
Mohammed Ismail Sherif—who goes by the moniker Black Sherif and is fondly called Blacko by fans— doubles down on his groundbreaking successes of last year with his glistening new single, "Kwaku The Traveller." On his latest offering, he puts forward the most refined version of himself we've seen since his breakout, displaying shrewd pristine, storytelling abilities as he shuffles between delivering impassioned raps and belting shrill, melodious lyrics, over a stirring Drill beat.
The budding iconoclast burst into the limelight after releasing his celebrated hit single "Second Sermon," which quickly became a landmark moment for Ghanaian Drill. Not long after, Nigerian superstar Burna Boy caught wind of the burgeoning tune and hopped on it, spawning an energised remix that furthered his popularity, from small clubs planted in the suburbs of Accra, to pummelling house parties across universities across Nigeria, to even the NBA All-Star Game in Cleveland. The lanky 20-year-old kid from Accra was taking over cities across the world with his enrapturing drill anthem. 
Blacko's sound is typically described as Drill, but on a closer listen, it can easily be inferred that it is heavily tinged with the exotic melodies of Highlife, layered with astute lyricism delivered in the charismatic cadence of modern Afropop. Drill rappers usually lead from behind, allowing the menacingly thumping beat to take the centre-stage, while they punctuate the beat with clipped swanky verses. Black Sherif, however, walks in lockstep with the beat, his message and his story are as important, if not more important than the beat.
In the "Second Sermon," he paints an elaborate picture of his life in the streets, over a thumping guitar-inflected production. Rapping in Akan, he tells a piquant tale of how he and a couple of his gangster mates complete a shady transaction and make a lot of money. They, however, get swindled by the leader of the gang, which prods them to launch an offensive with "12 killer boys" to retrieve their share of the loot. He punctuates this thrilling narrative by mulling out loud, glum about how his Aunt Merrie doesn't know about his newfound shady life in the streets of Accra, "Aunty Merrie nnim s this be the life I dey live for here". Even though most listeners outside the shores of Ghana have little idea of what Black Sherif is rapping about in Akan, the high-octane beat layered with his impassioned raps and anthemic chants makes for an irresistible siren song. 
On "Kwaku The Traveller," Black Sherif continues on this arc of delivering irresistible anthems. Here, however, he swaps the vibrant uptempo production of "Second Sermon" for a sombre instrumental that aids his reflective lyricism. He displays dazzlingly genius songwriting, dialling up the brilliance he displayed on his preceding offering—using a suave blend of English and Ghanaian Pidgin, sprinkled with bits and pieces of Akan, briefly departing from his previous style which saw him leaning full-tilt towards Akan as his primary medium of delivery. The narrative on the record segues unobtrusively from the story on "Second Sermon". Black Sherif is still far from home, still on his money-making quest but this time, he's forlorn and stricken with a gnawing yearning for the succour of home. Over the bouncy hook, he sings, "This is Kweku, the Hustler. He's been far away chasing gwallala. I'll be back again bro, …, I swear on everything, I swear on my life. I can't wait to be back…"
What makes Black Sherif a reliable narrative anchor, and helps this song to be so evocative, is his fallibility. On the first verse he raps about making mistakes, sounding heavy under the weight of his guilt. Interestingly, still in the verse, he does a smooth 180 and absolves himself of the guilt, blaming it on youthful exuberance and declaring his desire to keep it moving. "But I can't blame myself for this shit…who never fuck hands in the air, no hands?" he raps vivaciously. Further communicating the weight of Blacko's self-reflection is the song's dark and cloistered environment—furnished with eerie sustained keys, minor chords and a menacing drum pattern—the production functions to transpose his message. 
On this new song, the growth of Black Sherif as an ideal poster-boy for the captivating and authentic edge of Ghanaian Drill is palpable. His songwriting is elegant, his stories are more shrewd and collected, his voice is more malleable, shapeshifting amorphously to express an expansive gamut of emotions, his sonics are more mature and refined and his hectoring personality is more conspicuous as he makes no attempt to flatten his idiosyncrasies. There's something almost obscene about watching an artist so young display this level of brilliance. "Kwaku The Traveller"' is a stupendously brilliant follow-up to his breakout song, and Black Sherrif looks very much like he's carving his own path to becoming an icon.
Listen to "Kwaku The Traveller" here.
Featured image credits/FifiAbban
---