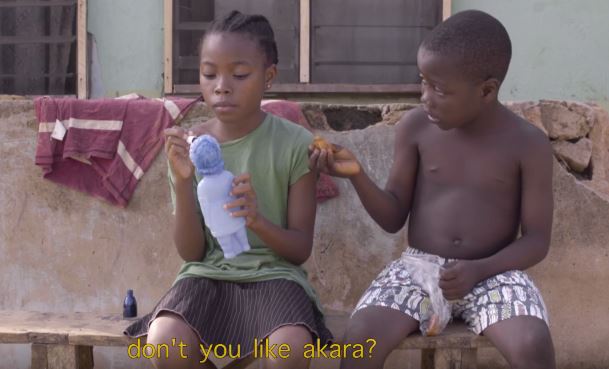 Watch the full short film, 'Bariga Sugar' here
See all 22-minutes of this beautiful tearjerker
Bariga Sugar is a short film produced and written by Ifeoma Nkiruka Chukwuogo and Ikenna Edmund Okah who have created something dangerously close to a master piece in a barely 22 minutes long film.
Bariga Sugar is out on YouTube now. Check it out and enjoy!
Please share your feedback and RT 🙂https://t.co/zXn4BflpsP

— Ifeoma Chukwuogo (@FizzyThatcher) February 23, 2017
Its set in a brothel named Bariga Sugar, 'working girls' on the street live under the watchful eyes of "The Queen", Madam Sugar. The movie tells the story of friendship through the life of 8 year old Ese (Halimat Olarewaju ) whose mother's insecurity makes her distrust people and her neighbor, Jamil (Tunde Azeez) an excitable boy who makes resilient efforts to make Ese his friend.
We resisted dropping spoilers here so that you can enjoy a story that draws on the nostalgia of our childhood and the lifestyle of struggling Nigerians in the most familiar way possible. At its best, "Bariga Sugar" shatters the notion that you need rose petaled frames to create beautiful cinematography.
Catch a glimpse of 'Bariga Sugar' below. You should probably keep a tissue close by, because this is a tearjerker

Credit images from twitter @FizzyThatcher