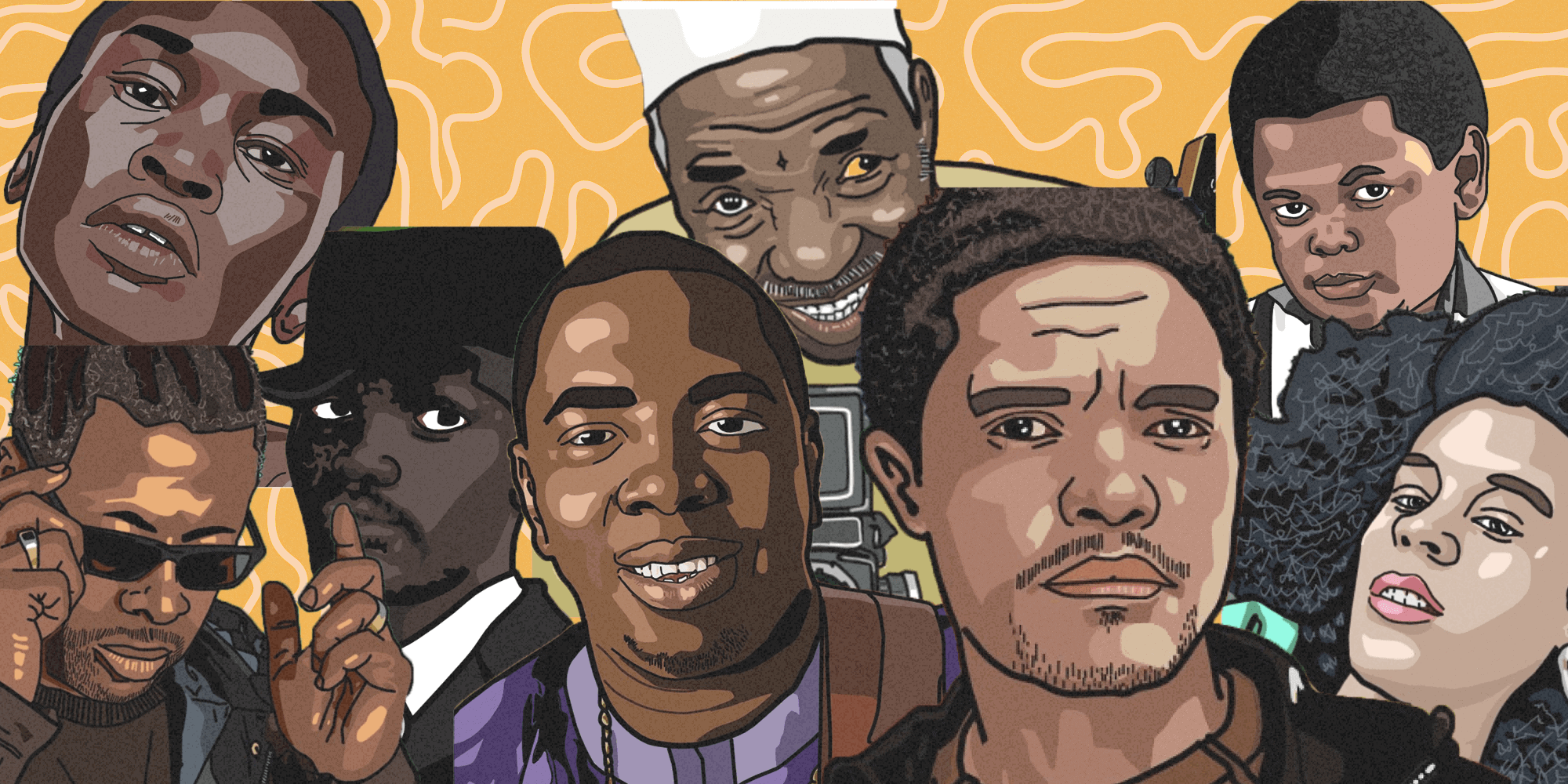 12 African figures who have influenced Black History
Alek Wek, Ali Farka Toure, Trevor Noah and more
We only have to look at the mythos of the Egyptian Pharos to realise how Africa has always played a significant role in terms of art, science and technology throughout history. Although white supremacist propaganda from the colonial era set us back with the false narrative that African culture is 'savage', we've fought for the abolition of slavery and for our independence and freedom to create cultural expressions that have impacted global community.
As inclusivity has now become the order of the day in popular culture, the visibility of African culture and artistry appears to be at an all-time high with so many new avenues available for us to celebrate our rich culture from social media to streaming platforms.
While not everyone might appreciate the significance of African culture being represented accurately and celebrated, Black Americans' ancestral ties with Africa encourages them to contextualise themselves within the African culture. This has led to a lot of cross-cultural referencing between America and Africa as Marvel'sBlack Panther' showed the economic benefit of being inspired by Africa.
As we draw near the end of this year's Black History Month, we've compiled a list of Africans who have made a global impact through music, photography, fashion and other expressions.
Chi Modu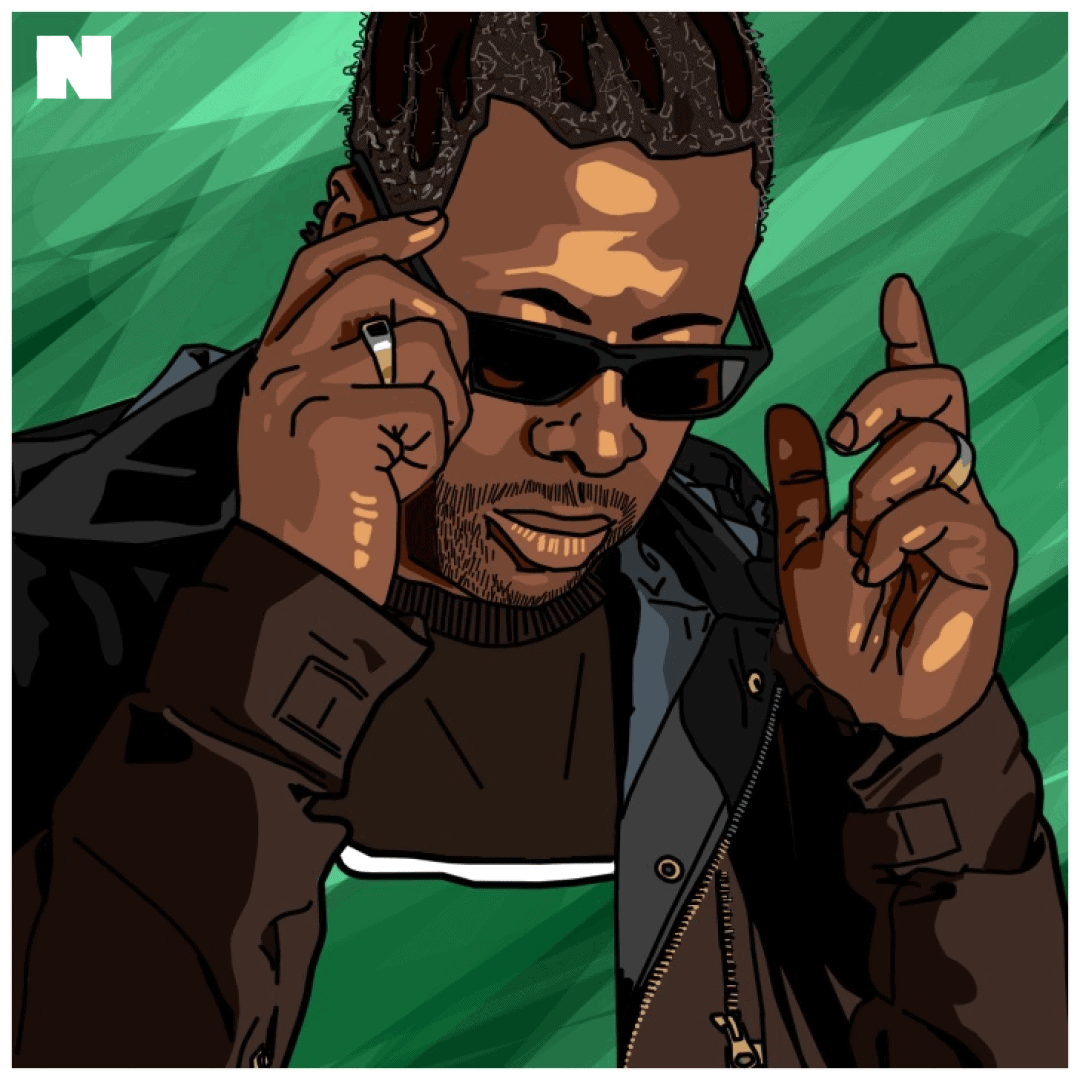 Displaced in his infancy, during the Biafran War, Chi Modu was born in Nigeria but raised, almost entirely in New Jersey. Coming of age in East Coast America, Chi Modu's growing expertise in photography – which he had first fallen in love with whilst studying Economics at Rutgers University in his home state – coincided with the rise of arguably the most influential genre in contemporary music: Hip-Hop. Chi Modu was a key figure in documenting the music and the culture's leading figures. His degree was followed by vocational schooling at the International Center of Photography after which he landed the prestigious role at The Source, where his eyes would go on to make history. Documenting Hip-Hop's glory days in the '90s, Modu's motivations were to share the stories with his audience, reveal the characters and lives of his muses. Chi Modu didn't simply produce a picture of a famous rapper, he thoughtfully, yet plainly, captured the people behind his lens. From a Rolling Stone cover image to album covers for the likes of Mobb Dep, Method Man and Snoop Dogg (of whom he has an unforgettable tribute to California, and inadvertently West Coast Rap), Chi Modu's eyes were deeply influential to, not only the popular consumption of hip-hop and it's artists, but also their thorough documentation into the history books.
Adewojumi Aderemi
Manu Dibango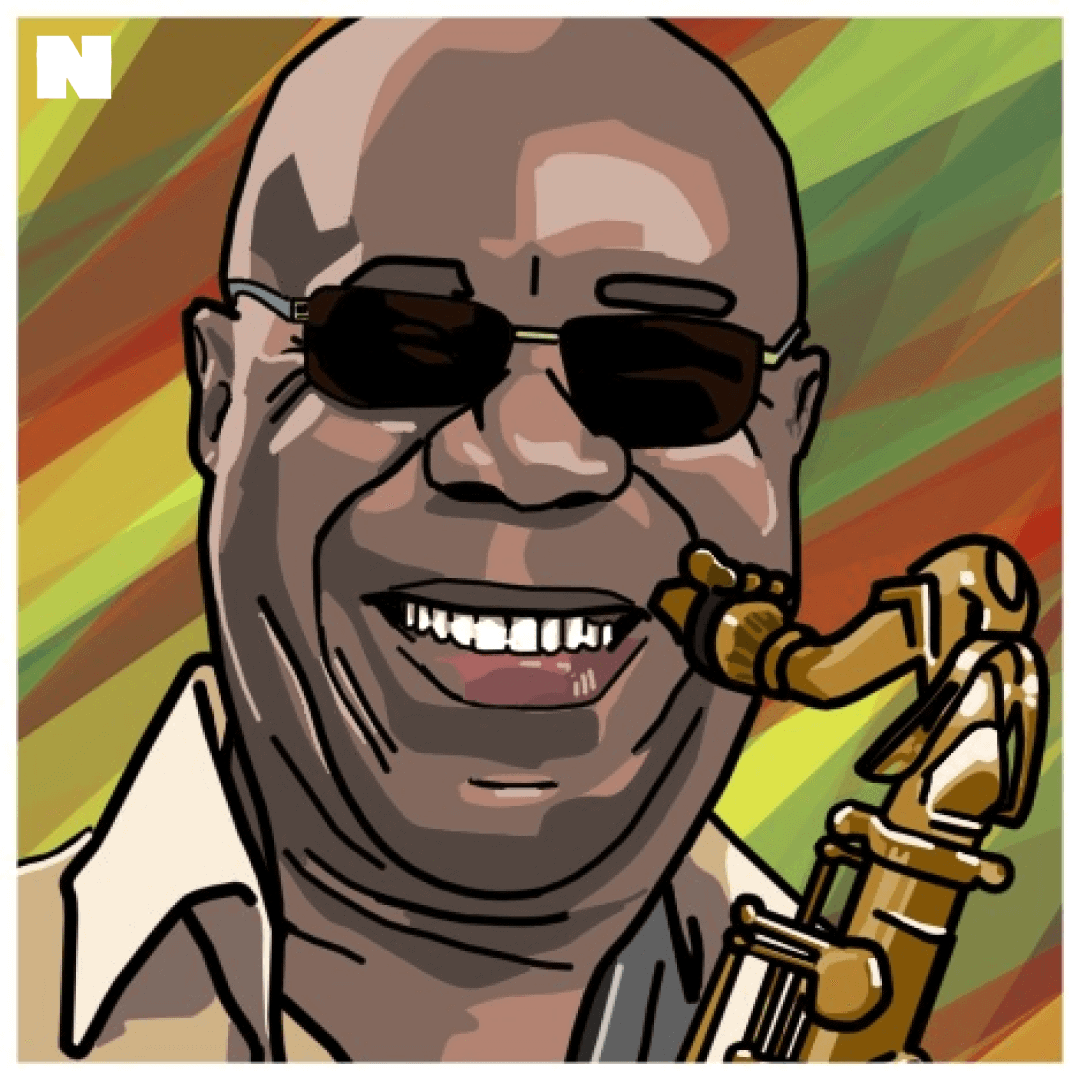 In a career that spanned about six decades, Manu Dibango brought the world to Africa, rather than the other way around which was common place. The Cameroonian singer, saxophonist, composer and songwriter dedicated the bulk of his life to underlining and refreshing the rhythmic complexity of several African sounds, including the Rumba and Makossa, putting them in conversation with global music trends of the time. Manu Dibango's overflowing discography is packed to the margins with ultra-funky tunes, placing him on the cutting edge of Dance Music. The most popular gem in his catalogue of classics is "Soul Makossa", the 1972 smash hit that picked up Grammy nominations and has gone on to play an integral part in a handful of future hits, including Kool & the Gang's "Jungle Boogie", Michael Jackson's "Wanna Be Startin' Somethin'", and Rihanna's "Don't Stop the Music". Although the rate of his output slowed down as he aged gracefully, Manu Dibango represents a force in the sprawling history of Black music, and his cultural impact will continue live beyond his days on earth.
Dennis Ade Peter
Ali Farka Touré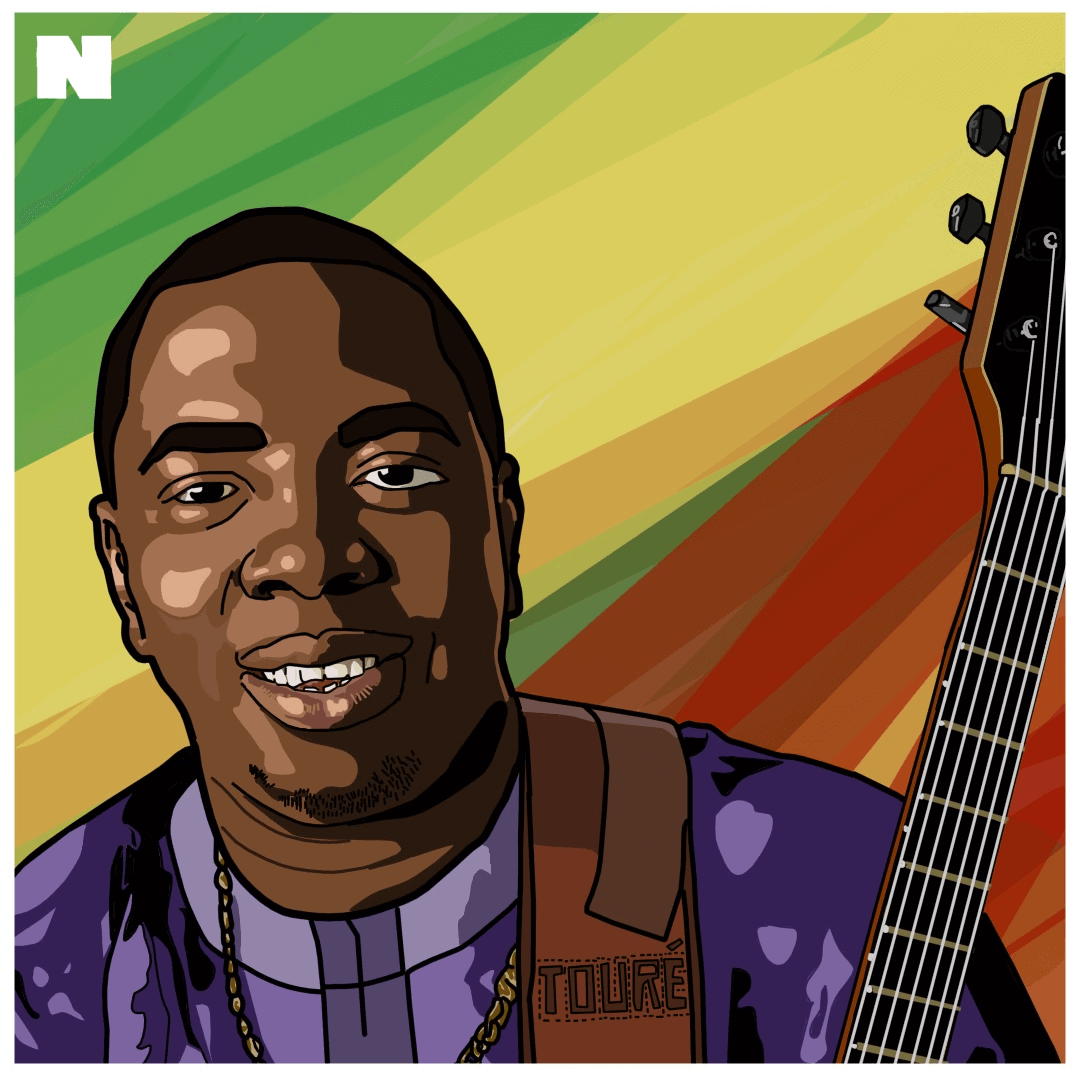 Grammy award-winning Ali Farka Touré from Mali gained international reverenece through his 1994 collaboration with Ry Cooder on their joint album titled 'Talking Timbuktu'. His diverse catalogue of music meticulously took the traditional music of Mali, including the music of the Jeliya and the Kora, and applied it to the guitar to create something which resembled the Mississippi blues. Back then, Toure was a part of the forefront of the 'World Music' movement, which came to prominence in the late 1970s and 80s and he was also among several African musicians, including fellow Malian singer Salif Keita and Senegal's Youssou N'Dour, whose distinct take on African music gained wider appreciation and respect around the world. He gained so much popularity in his time that he famously toured both in the US and Europe, embodying a new template of authenticity that many Western audiences admired. Today, years on from his death, the late African Bluesman Ali Farka Touré is still celebrated as one of the pioneering figures of West African music. His position in taking Mali music to the world is still revered and his cultural and social significance for the people of Mali has been underlined in the documentaries such as 'A Visit to Ali Farka Touré'.
Tami Makinde
Fela Kuti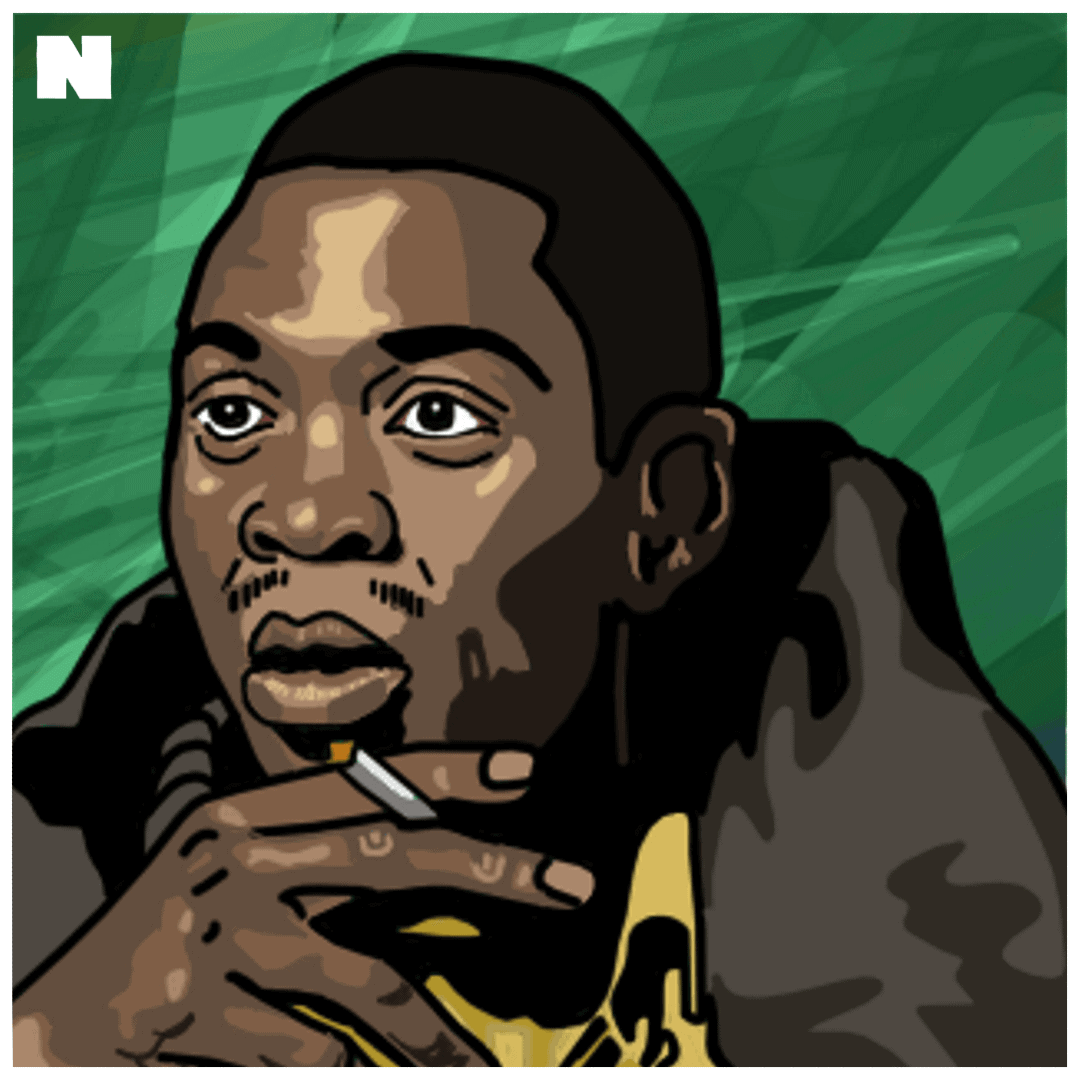 Two weeks ago, news filtered through that Fela Anikulapo-Kuti was amongst the prospective nominees to be inducted into the Rock & Roll Hall of Fame later this year. Few days later, legendary guitarist and Funk musician Bootsy Collins penned a conversational piece for Rolling Stone, making a strong case for why Fela's likely entry into the most hallowed institution of artist immortalisation is deserved and even long overdue. Bootsy used his short experience in Nigeria, while touring the country with James Brown in 1970, as the reference point for his piece, remembering just how mind-blown he and the other members of James Brown's band were, when they saw Fela play.
In addition to being regarded as the greatest Nigerian artist ever, Bootsy Collins' experience is emblematic of the stunned effect Fela induced on his global colleagues. The first time Paul McCartney saw Fela, he broke into tears; when Nigeria's military regime organised FESTAC '77, all the prominent Black artists who came in from across the world gathered at the shrine to witness his anti-establishment stance in all its greatness; in 2009, JAY-Z and Will Smith executive produced the Broadway musical, "FELA!", which in turn played a key role in Oscar-winning director, Alex Gibney's deeply flawed but essential biographical documentary, 'Finding Fela'. With the support galvanised by Nigerians across the world, Fela will likely be inducted into the Rock & Roll Hall of Fame, another result of his undying influence.
Dennis Ade-Peter
Ruth Ossai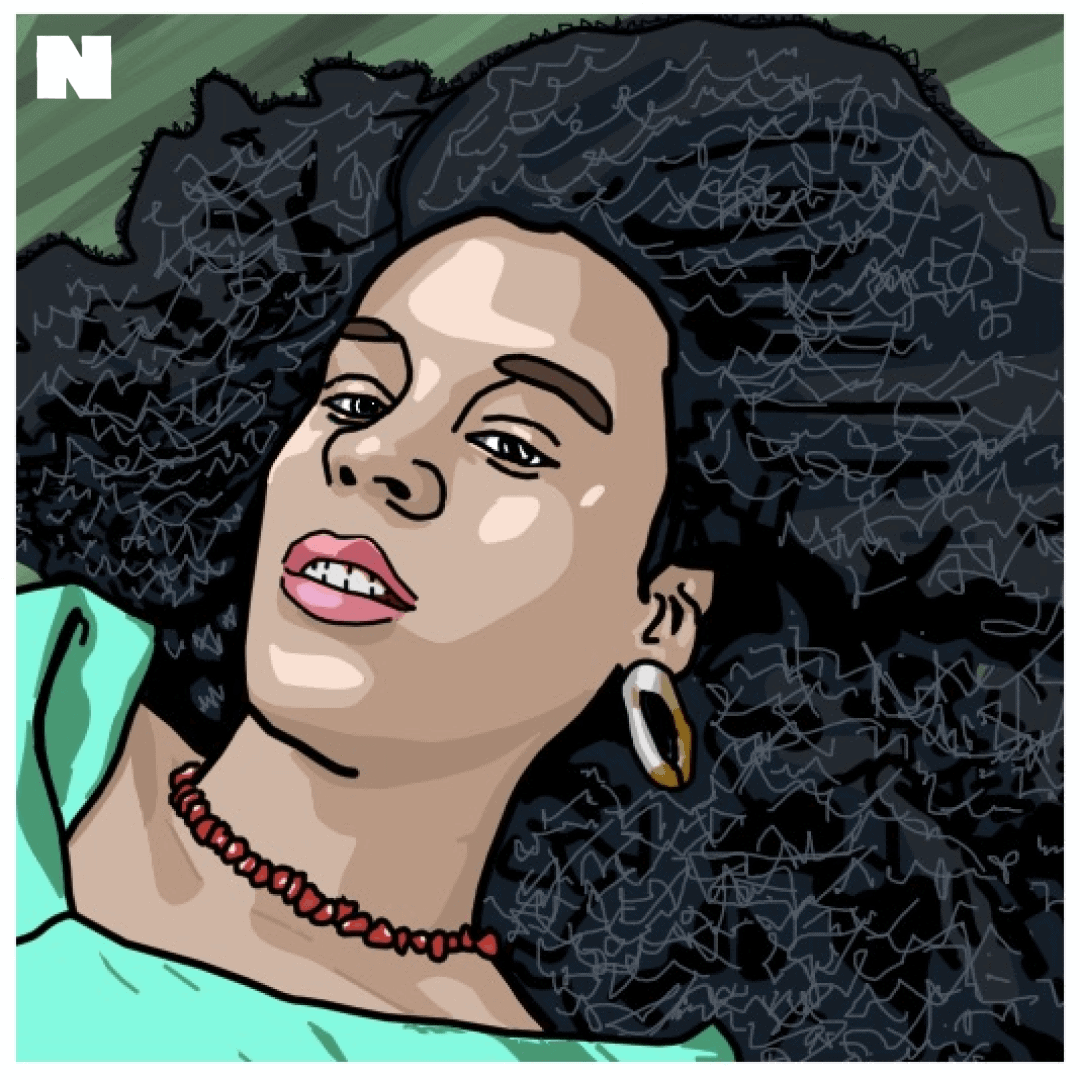 A Ruth Ossai image is recognisable anywhere. Known for her distinctly dynamic sets and subjects strewn across the floor in vibrant garments, Ruth Ossai has always used photography as a medium of communication and connection from one culture to another. In her youth, Ossai was gifted a point-and-shoot camera by her mother, which she used to capture her life in Anambra to show her family in Yorkshire, where she moved to for school. Compiling photo albums in sketchbook and collage styles, these rustic, multimedia methods are still visible in Ossai's images today, which often patch the styling of the backdrop and the floor mat together into one artistic creation, made of many. Her unique style is highly sought after and has earned her a spot on prestigious British lists, such as Dazed 100 and th British Fashion Council's 2019 NEW WAVE: Creative.
In our parts (likely all over Africa given the prevalence of Nigerian cinema across the continent) it's clear as day that Ruth Ossai's images borrow from the styles of legendary African image-makers – the likes of Malil Sidibé, Phillip Kwame Apagya, Seydou Keita, Sanlé Sory – and is inspired by media of decades past, that paraded the bigger is better ideology through colourful music videos alongside cluttered. In 2018, as part of Miu Miu's Women's Tales – an ongoing series by the fashion house, spotlighting women in the film industry – Ruth Ossai earned a chance to further honour the aesthetic and the artist that inspire her world-renowned imagery, as she photographed key players within Nollywood. As well as Miu Miu, Ossai has worked with Kenzo, Nike, FENTY, Browns, and photographed many iconic women of colour – from Letitia Wright (Vanity Fair) to Jodie Turner Smith (Elle), Michaela Coel (New York Magazine) to Priyanka Chopra (Marie Claire). Ossai's most recent cover is Elle's March 2021 cover of FKA Twigs, where she once again conveys the simple elegance of safety and comfort, basic needs that women struggle to find but are freely afforded in Ossai's intimate shoots; this is particularly significant considering the painful memories FKA Twigs, or before her Michaela Coel, dig up in their interviews. Dedicated to bringing the culture of her South-Eastern Nigerian home to the world, Ruth Ossai contemporary image-making has gone leaps and bounds in broadening editorial aesthetics in global popular culture and counting Black art, African art amongst the standard of beauty.
Adewojumi Aderemi
Malik Sidibé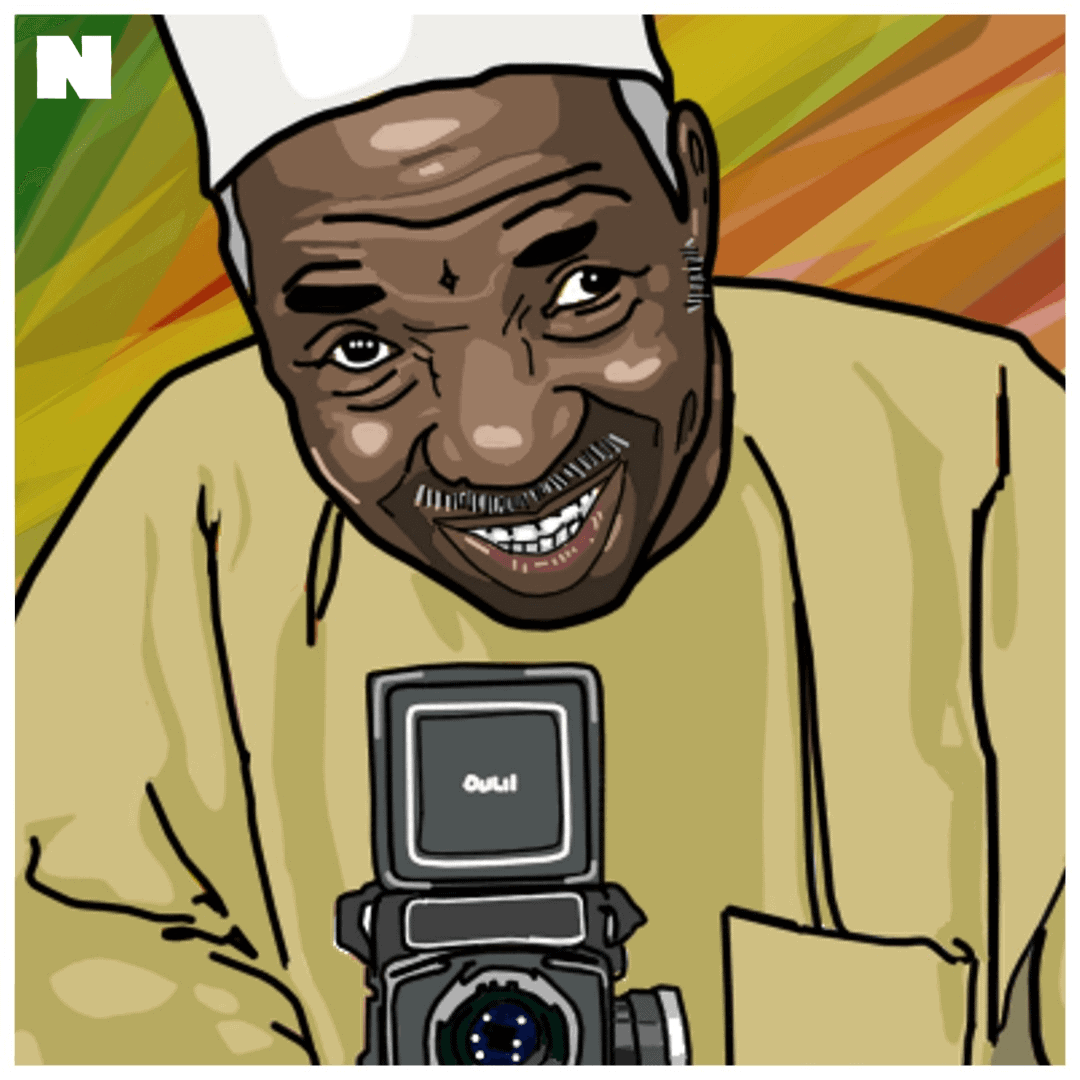 Malik Sidibé is the visual luminary who captured '90s Mali from his studio named Studio Malick in Bagadadji, a district located in the heart of Bamako. Known back then as the eye of Bamako, Sidibe's unique photographs of party halls and quirky sartorial choices in Mali before the country's 1960 Independence have now become the stuff of Instagram feed dreams. Capturing the intimacy and joyful exuberance of celebration and merriment, the image maker's best-known works have depicted the burgeoning pop culture and nightlife of the Malian capital where he spent most of his career. Sidibé was once quoted to have said, "It's a world, someone's face. When I capture it, I see the future of the world", a statement that's surely stood the test of time as his best-known works have been known to typify youth culture as we know it by millennials and Gen Z Africans of today.
Although the photographer passed away at 80 a few years ago, his legendary photographs have been displayed in showrooms and art exhibitions across the United States and Europe. Sidibé's work started receiving international acclaim in the 1990s when the French curator André Magnin introduced his work to France. In 1995, the photographer had his first international exhibition at the Cartier Foundation for Contemporary Art in Paris, and years later, in 2007, he became the first African and first photographer to receive the Golden Lion award for Lifetime Achievement at the Venice Biennale. By 2017, a year after his tragic passing the previous year, the Cartier foundation paid tribute to him in the form of a large retrospective exhibition titled Mali Twist. Till today, the image maker's photos are widely distinguishable and have taken up their own space on the internet.
Tami Makinde
Trevor Noah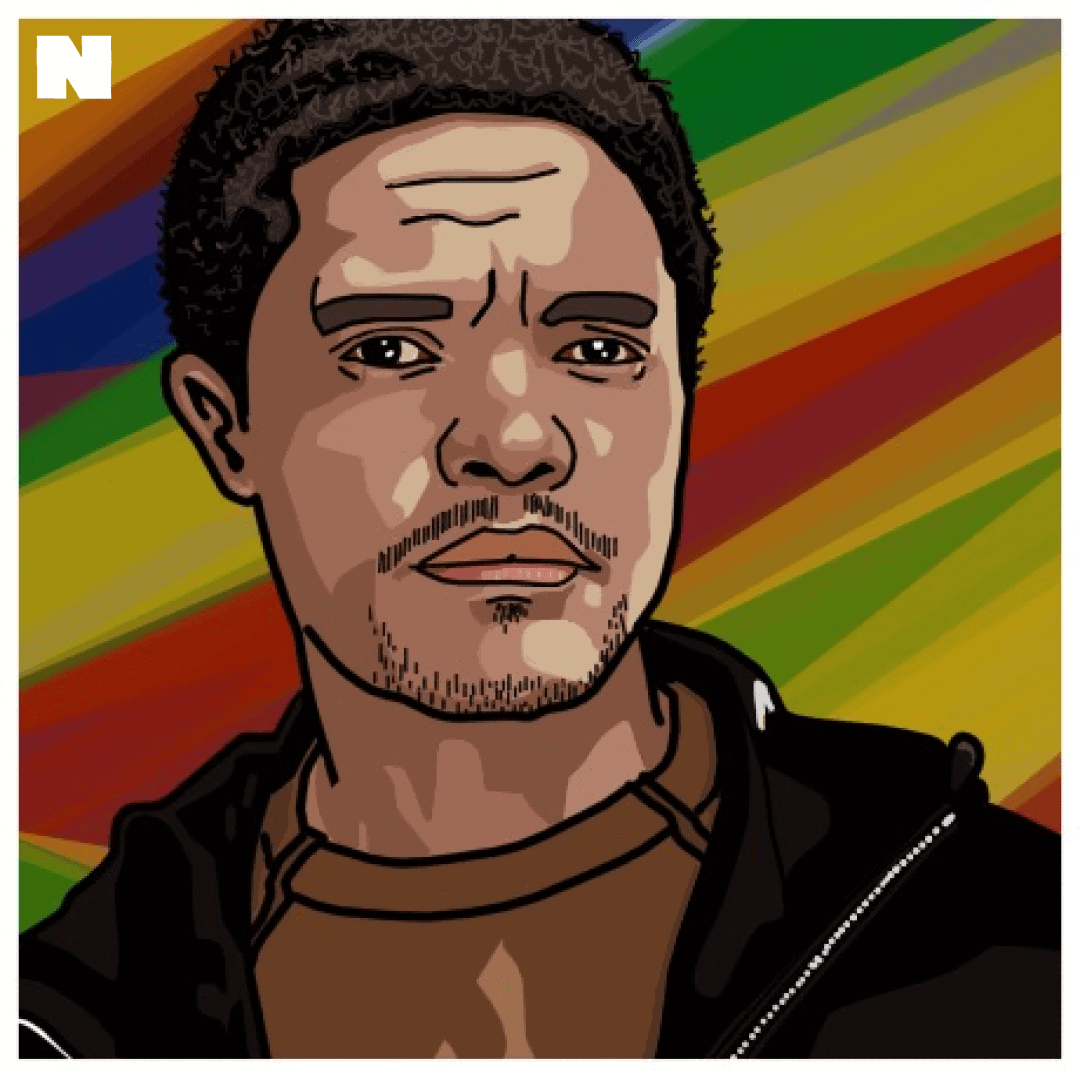 For a man born and raised in South Africa, who also started his career at home, Trevor Noah's current level of popularity would be unfathomable if it weren't unfolding right in front of our eyes. A decade ago, he delivered the classic stand-up special, "Trevor Noah: Crazy Normal", a showcase of his punchy but loose joke unfolds and parodying that remains utterly hilarious till date. With a rising profile at home, Trevor sets his sight on a global audience, touring across continents and catching the eyes of fascinated Americans in the process. His ability to turn societal observations into easily digestible, hard-hitting jokes earned him a breakout berth as a correspondent on 'The Daily Show', a talk show he's now been headlining for over six years as its main host. This year, Trevor will be hosting the upcoming edition of the Grammys, highlighting just how deeply etched he is into American and global pop culture. Trevor Noah is still writing his mythos, but from already available evidence, he's already done enough to be regarded as legendary Black figure.
Dennis Ade Peter
Alek Wek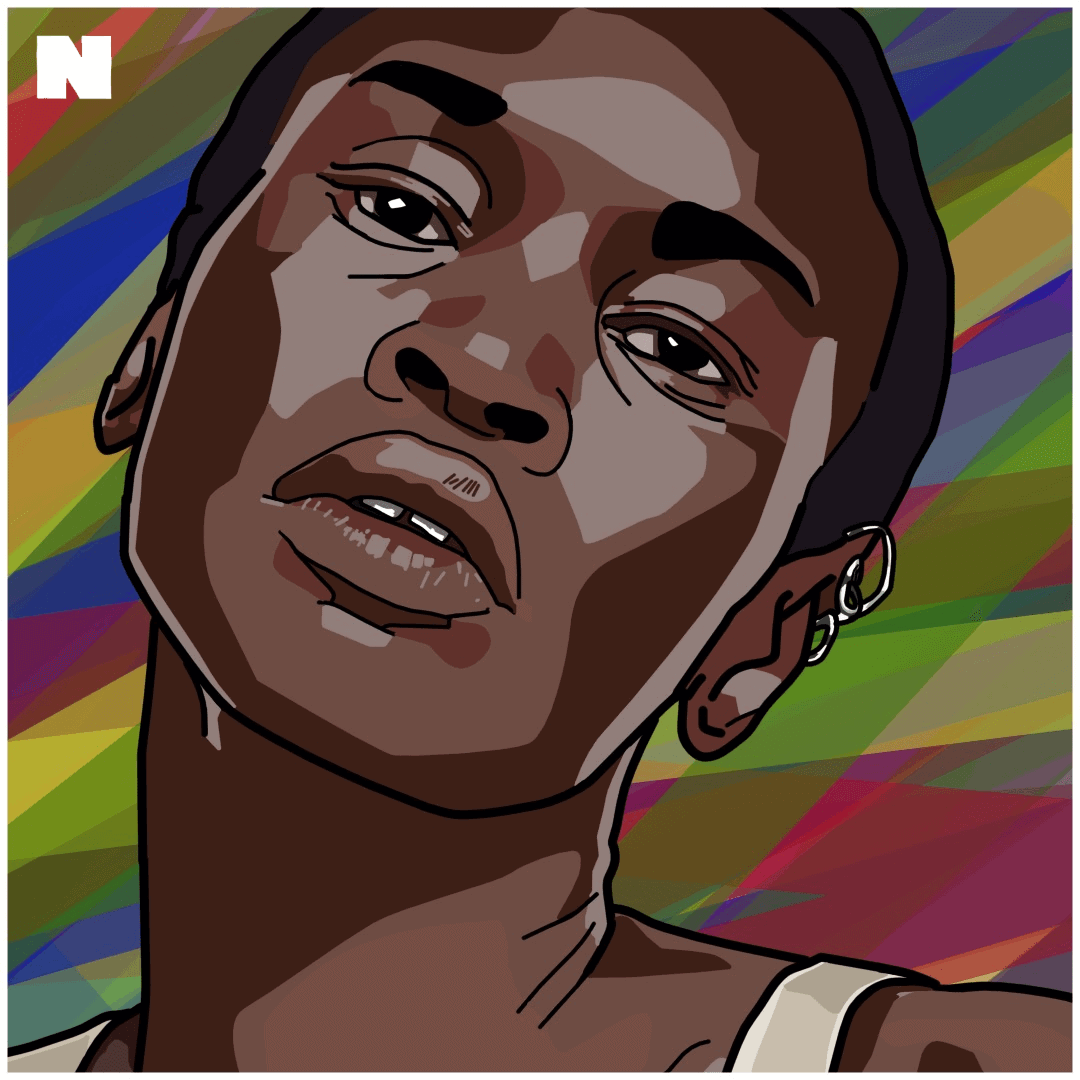 Fleeing from a war-torn Sudan, Alek Wek arrived in London at the young age of fourteen. Within the next five years, Alek Wek would become a professional model, signing to Ford Models in 1996 and named Model of the Year by MTV a year later – the same year that she graced the cover of Elle Magazine, becoming the first African to do so. Celebrated for breaking boundaries in the fashion industry, with her dark skin, her low cut her and her distinctly Africa name, scouted in Crystal Palace in 1995 Alek Wek spent much of her career manoeuvring spaces that had historically never seen her, and contemporarily didn't accept her. But whilst the colour of her skin continued to be politicised, Wek was always only concerned with how good she looked: "Everyone was making a big deal out of the color of my skin, but I was making a big deal about how good I looked in that suit!"
Appearing in music videos for Tina Turna and Janet Jackson, judging on ANTM and Britain and Ireland's iteration of the Next Top Model show, Alek Wek quickly became a fixture in pop culture, inspiring many black girls to believe that they too could be a part of and in addition, could influence mainstream culture. For example, Lupita Nyong'o said of her success, "when I saw Alek I inadvertently saw a reflection of myself that I could not deny," she added. "Now, I had a spring in my step because I felt more seen, more appreciated by the far away gatekeepers of beauty." Both a supermodel and a role model, Alek Wek remains influential though her modelling is not as active. She is also involved in campaigning with ties to the UN Refugee Agency, UNICEF, Doctors Without Borders, World Vision and is also an advisor to the US Committee for Refugees Advisory Council. Her book ALEK: From Sudanese Refugee to International Supermodel was a bestseller and was translated into ten languages; get a copy and inspired.
Adewojumi Aderemi
Chimamanda Ngozi Adichie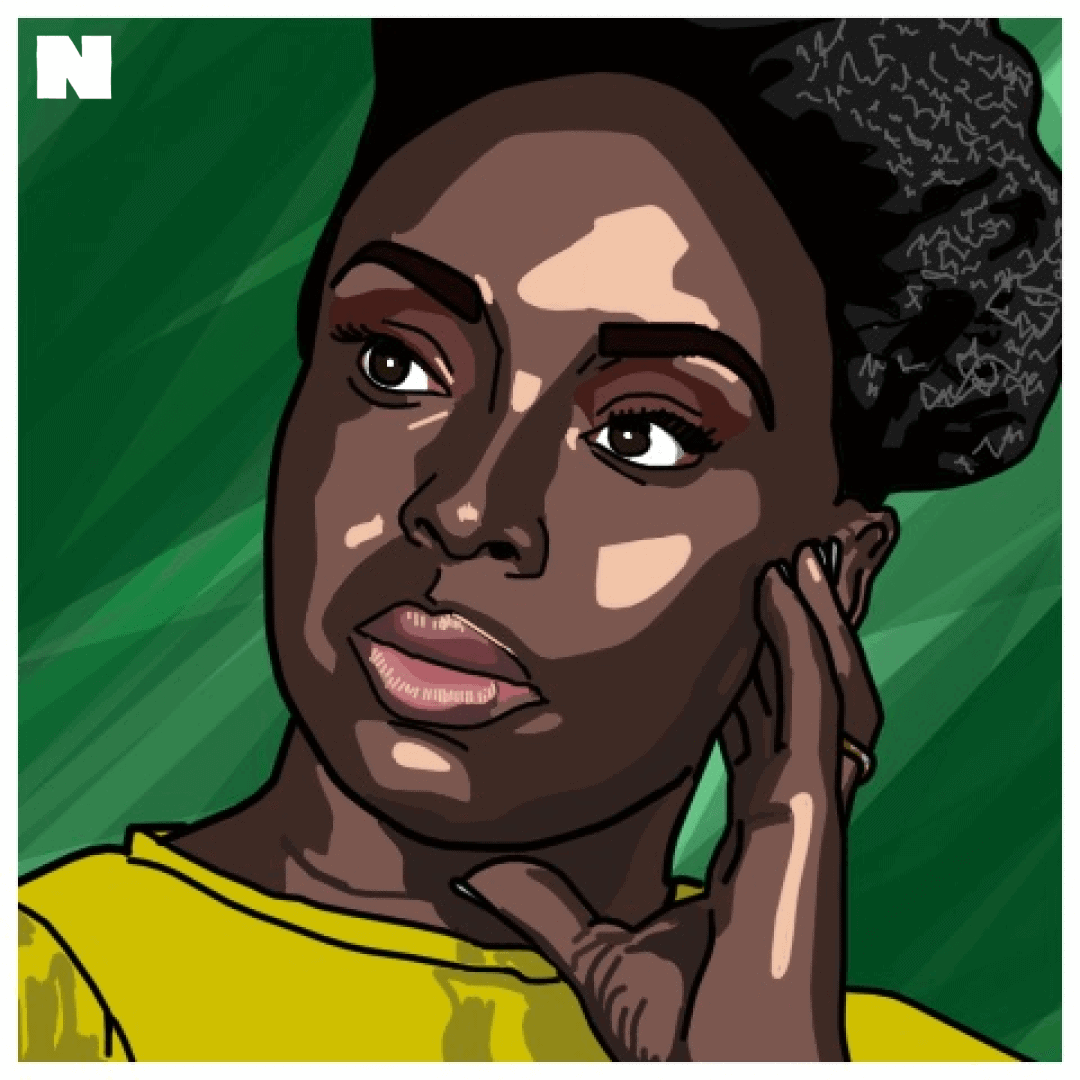 Given the boundaries she broke and how much it took for her to break them in our traditional society, in our eyes, Chimamanda was a role model and she could do no wrong if her entire politics was built on educating more people about feminism. She did do wrong, however, and it's important for us to acknowledge that when we speak about the novelist. Back in 2018, Chimamanda Ngozi Adichie came under heat for comments she had made on Britain's Channel 4 News regarding trans identities and their experiences. Though she later apologised for the ways in which her comments invalidated the experiences of transwomen, the writer came under heat again last year when she referred to an essay by Rowling on gender as "Perfectly Reasonable".
Regardless, it's difficult to create any sort of list documenting influential African figures that have traversed across borders without including Chimamanda Ngozi Adichie, the award-winning author behind books such as 'The Purple Hibiscus', 'Americanah' and 'Half of A Yellow Sun'. To say that Adichie has earned her stripes and created a name for herself that put African literature on the map would be only telling one side of a many-layered story. Her continued status as a contemporary African novelist telling authentic stories about motherhood, feminism, sexuality, marriage, civil war, and much more, has now earned her the rankings of near-celebrity in these parts and across the diaspora. In 2013, a track called "****Flawless" on Beyoncé's self-titled album included a sample of Chimamanda Ngozi Adichie's TED Talk We Should All Be Feminists, a landmark move that was celebrated by many Africans and African-American women just learning and forming their own politics at the time.
Tami Makinde
Solomon Linda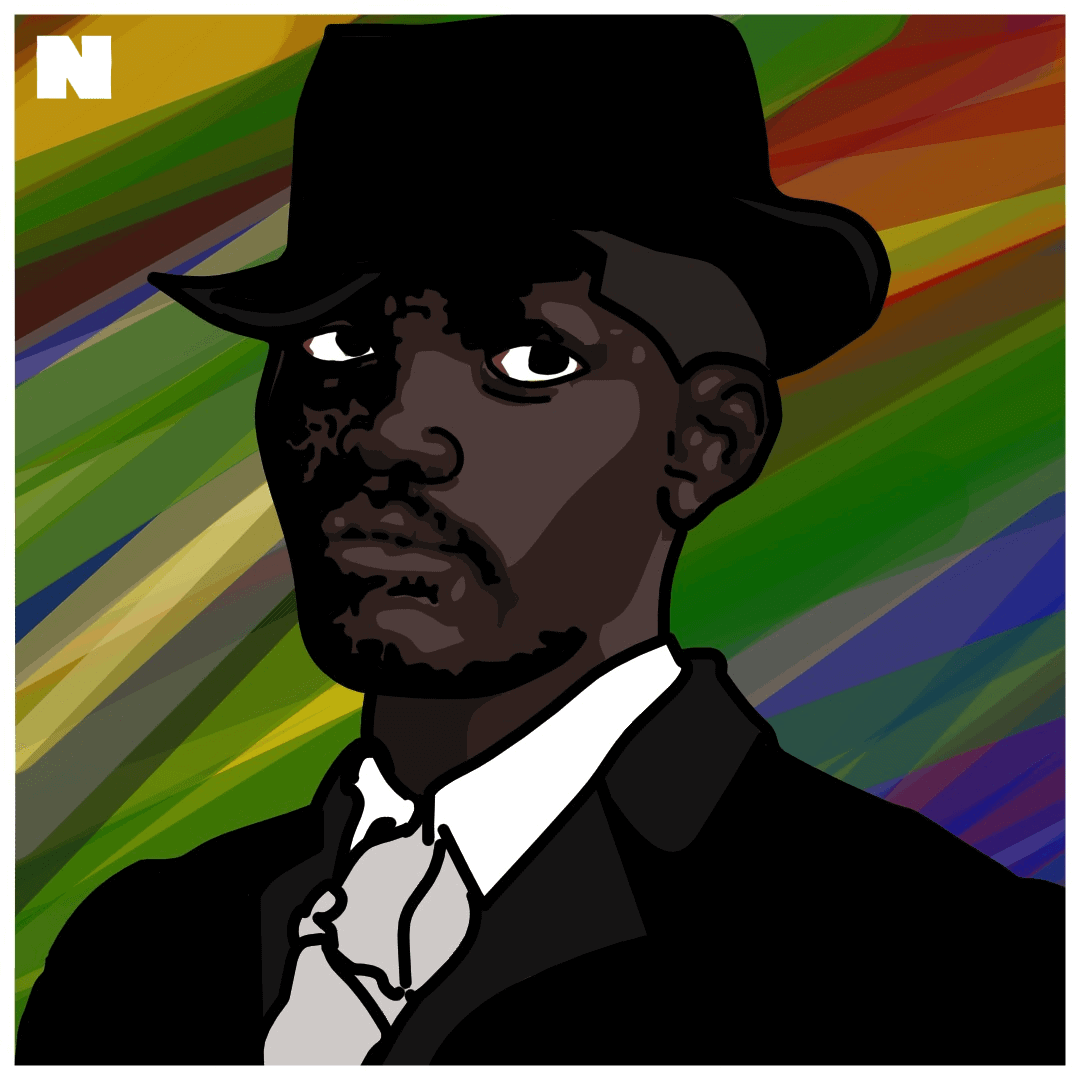 For a long time, Solomon Linda was a shadowy figure. In 1939, the South African singer and the acapella group he headed, the Evening Birds, recorded "Mbube", one of the greatest and most ubiquitous songs in the history of music. Still in the oppressive, racist Apartheid period at the time, Solomon Linda signed away the rights to "Mbube" for next to nothing, working in South Africa's underdeveloped music industry as a Black Man recording for exploitive white, male executives. "Mbube" was wildly popular after its release, even going on to pioneer the Isicathamiya genre, but its global popularity happened in 1951, following a reinterpretation by American folk band, The Weavers, titled "Wimoweh".
"Mbube", now known as "The Lion Sleeps", would go on to be covered and reinterpreted by a slew of American bands. The song would become even more popular after its use in Disney's animated classic, "The Lion King". In the last few years, Solomon Linda's family have been fighting to gain full rights to their father's timeless song, as well as due financial proceeds that weren't paid to him while he was alive. It's a battle that's still ongoing, underlining the callousness of the music business and the fact that it's another thing white people momentarily stole. For now, the symbolic victory is that Solomon Linda is no longer shadowy, he's a seminal figure in pan-African and Black history.
Dennis Ade Peter
Virgil Abloh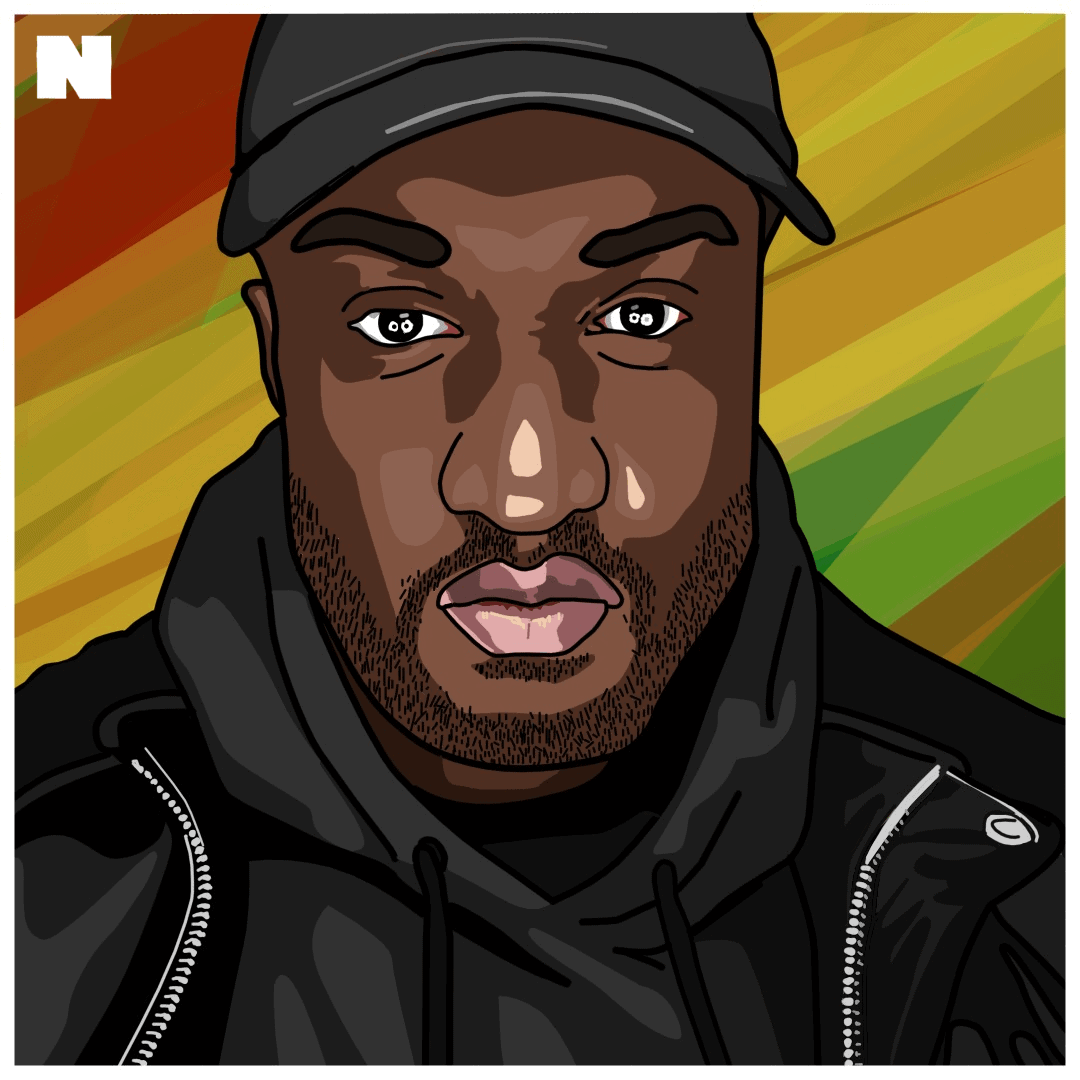 Problematic as he may be, Virgil Abloh is one of the most influential figures in contemporary popular culture. Whether it's becoming a synonym for a unit of measurement, or being the source of continental pride back in 2018 when he was named as the first person of African descent to head Louis Vuitton's menswear line, Virgil Abloh is constantly in our eyes and ears – if not mouths – and thereby one of the key features in how contemporary culture is being shaped.
Becoming a Master of Architecture in 2006, from the Illinois Institute of Technology, it didn't take long for Virgil Abloh to venture into the fashion industry. By 2009, Abloh had launched a boutique stroke gallery by the name of RSVP Gallery in Chicago, and that same year interned at Fendi, alongside fellow Chicago native, Kanye West. Withheld from real responsibilities Fendi became a chance for the pair to develop their artistic collaborative relationship, which culminated in Abloh's role as Creative Director for DONDA – where he earned his stripes as a stylist and a DJ – and artistic director of 'Watch The Throne'. After his first fashion brand, Pyrex Vision – which he was working on at the same time as his Been Trill collaborative endeavours, co-signed (then un-co-signed) by the likes of A$AP Rocky – Virgil Abloh, in 2013, began his high-end streetwear label, Off-White. Shortlisted as an LVMH finalist in 2015, Off-White has been instrumental in the rise of streetwear and its surrounding culture, globally. Though he has been known to portend its death, Off-White, and even its predecessors Pyrex and Been Trill, under the custody of Virgil Abloh helped usher streetwear into the mainstream. With their help, Champion t-shirts went from being Walmart stock to Pyrex merch and now well-respected street style pieces. Acutely aware of the significance of collaboration in streetwear, Virgil Abloh has collaborated with Nike, IKEA, and even smaller brands, such as the Nigerian streetwear convention, Street Souk. This collaborative spirit is shared throughout the streetwear market and continues to empower brands as they strive for mainstream success. Ultimately, Virgil Abloh's appointment as Louis Vuitton menswear artistic director was the icing on the cake; a simple nod to his already palpable influence in contemporary fashion.
Adewojumi Aderemi
Osita Iheme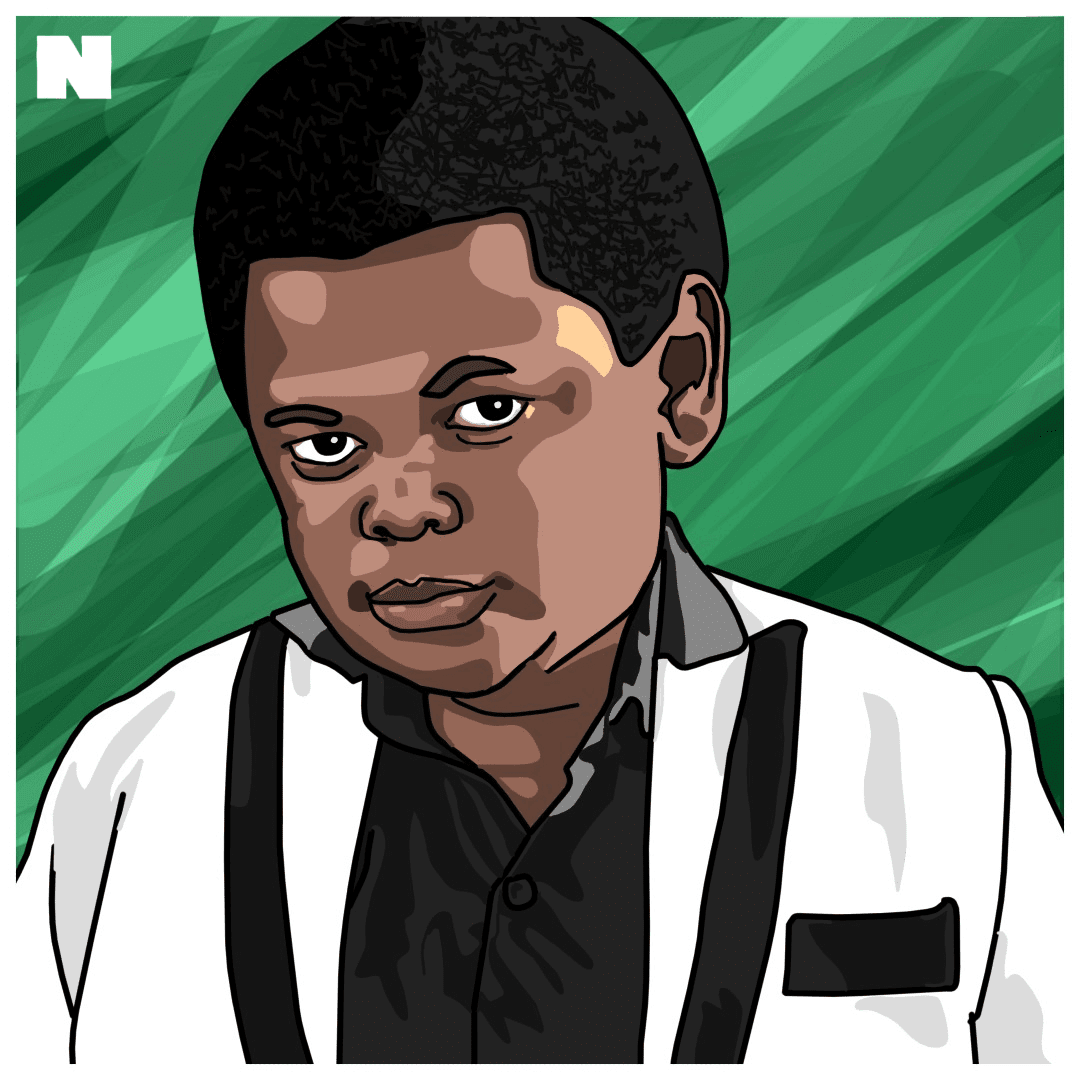 Osita Iheme is among the crop of entertainers that I would aptly categorise as '90s Nollywood royalty. If there was ever a Hall of Fame for renowned and celebrated actors of our time, it would be a crime not to include Osita Iheme. Growing up, the comedy prodigy appeared in almost every single funny movie or sketch that you could come across on television. Along with Chinedu Ikedieze, the television duo were known for their dramatic comical acting in their roles as Aki and PawPaw. His exaggerated expressions and top-notch freestyle skills earned him a new found fame on the Internet, when he became the meme king. There's an Osita Iheme meme for just about anything you cam imagine, they worked well as reaction images for any given tweet or thread. The resurgence of these old clips and images is largely thanks to Instagram accounts documenting Nollywood noughties for a new generation. But it was Fenty Beauty sharing a clip of the famed comedian back in 2019 that really boosted the duo's visibility to a more international audience. Whatever the case, there's no denying Iheme's comedic gold and his memes will remain evergreen.
Tami Makinde
Featured Image Credits: NATIVE
---
All illustrations by Debola Abimbolu for NATIVE. Words by Tami Makinde, Adewojumi Aderemi and Dennis Ade Peter
---
ICYMI: