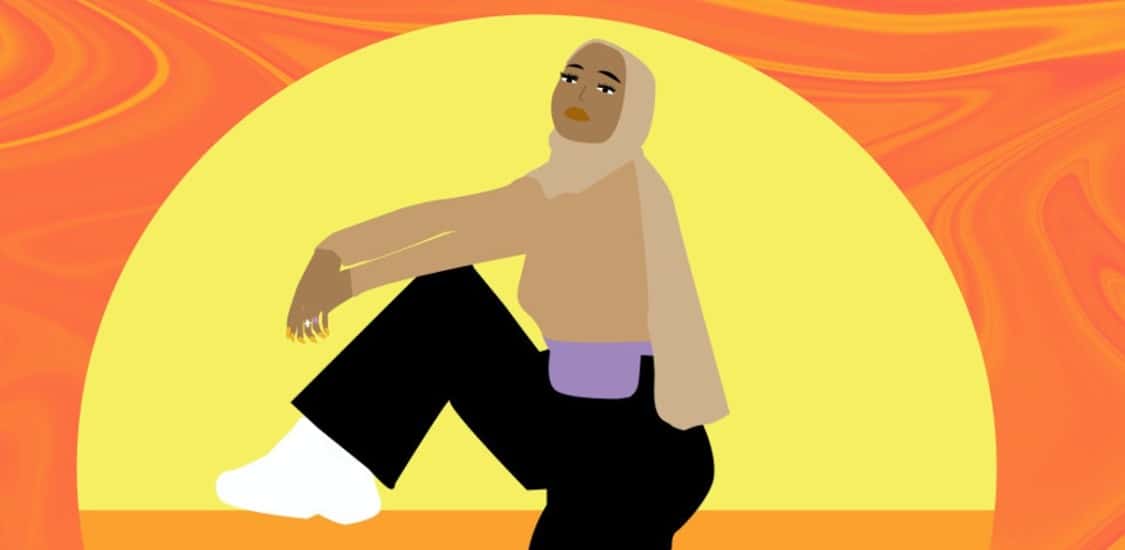 7 young Nigerians tell us how they're coping with Ramadan during lockdown
Ramadan Kareem
Many people have said that the pandemic is God's way of telling us to slow down, and it doesn't seem like a coincidence that all of this happened during holy periods for both Christians and Muslims. Lockdown started in the middle of lent, and in just the space of a few weeks, we've gone from reflecting about the seriousness of the imposed lockdowns on social media to watching in horror as the eased lockdown in Lagos has lead to a clamour of people at public spaces like the bank.
Amidst all the confusion and discomfort, Muslims around the world are also adjusting to the holy month of Ramadan, whilst also practising social distancing. The Holy month is primarily about self-reflection, prayer, and gratitude. Here in Nigeria, we have the highest Muslim population than any other country in West Africa, with roughly 50% of the total population currently undergoing the annual Ramadan prayers and fasting.
Ramadan started on April 23rd is nearing its two-week mark, and to show support for our Muslim family and friends, we reached out to young Muslims who are quarantining all over the world to find out how they are coping with Ramadan during lockdown.
From those who are currently excited because fasting is easier for them with no movement, to those who have found the time to slow down and actually connect to their faith and to God, it's clear that this is a special Ramadan for everyone. Here's what the young Muslims we spoke to had to say:
Quarantine has made this Ramadan so much easier for me. Usually I'm always on the go and hella active which makes the days go quicker but it gets really tiring. Now I'm just relaxing all the time but that has messed up my sleeping pattern. I also really love how I'm praying on time all the time, it's really beautiful and makes me happy, connecting with Allah
O, 25, F.
This is probably the easiest fasting I have ever had! Maybe it's because I'm surrounded exclusively by people who are also not eating or because it ends pretty early in the day (7pm). It might also be because I'm not burning as many calories since I'm in bed 2-4. Sha whatever the reason, it's a breezeeee.
A, 26, F.
Honestly, Ramadan during this time has been interesting as lockdown disrupts what Ramadan is all about – connection and being together. However, it's allowed me to really reflect about those less fortunate and be grateful for what I have. Especially in Nigeria where so many people are suffering even more because of COVID19. There are things I'm really missing though, one of the best parts about Ramadan is Iftar, breaking your fast with your family at the end of the day.
L, 25, F.
It's actually much easier with the lockdown as there's less temptations and distractions. However, all these late nights have me waking up really late and I end up sleeping during Fajr. I'm sorry loool.
B, 27, M.
It's actually pretty chill this time around. The only annoying thing is not being able to take my hay fever pills so early in the morning. But honestly besides that, it's been easier and it's not like I'm active and going out so I'm good.
S, 24, M.
Even though the lockdown isn't a good thing in terms of how it's affecting all of us, and sepearting the sense of community we usually share during this period, it's really been easier in terms of fasting for me this year.
T, 22, F.
It's been pretty chill for me. I've always had a hard time with my faith, but being home with my family during this period is really good for me. I'm pretty much having a hot girl Ramadan, I'll leave that to your imagination.
L, 21, F.
---
Tami is living in a black mirror episode and can't seem to wake up. Tweet your fave female artistes at her @tamimak_
---