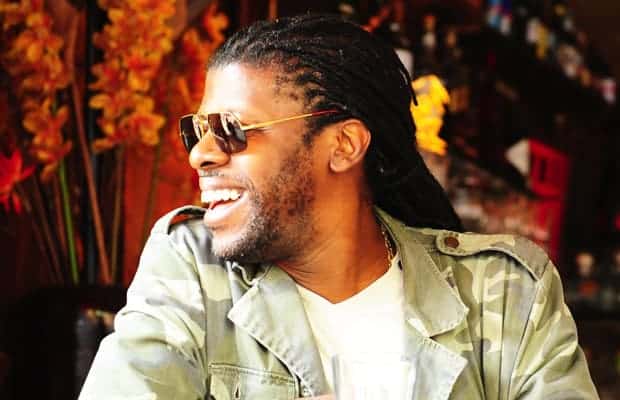 Meet Chi Modu, The Nigerian-born Photographer Behind Hip-hop's Most Iconic Shots
Your favourite rapper's favourite rapper's photographer.
The show of affluence has also been a prominent part of the hip-hop culture and this is why Chi Modu's ability to capture Hip-hop in its most relaxed, unpretentious element is phenomenal.
Born in Nigeria and raised in New Jersey, Modu was a young photographer whose parents had been part of the first wave of immigrants who moved due to a nearly two-year long Nigeria vs Biafra civil war that almost tore the country apart in the late 60s. As fate would have it, the rise of hip-hop came in the 80s and Modu was a twenty-something-year-old photographer who found himself surrounded by artists set to define hip-hop (probably unknown to him at the time). His greatest legacy till date is how he set out to capture the musicians in candid moments, revealing them as real persons instead of the one-dimensional celebrities.
Chi Modu started his career at The Source, the definitive magazine on hip-hop culture at the time and slowly rose the ranks to become director of photography in the '90s. Over the long run of his career, he has gathered quite the impressive portfolio, chronicling the rise of hip-hop from a budding subculture in South Bronx to becoming one of the most pervasive music genres in the world. To highlight his impact, see some of his works below
How Tupac embraced tank tops and shirtless photos
https://www.instagram.com/p/BMPUZiPgZ6j/?taken-by=chimodu&hl=en
His first shot of Tupac wasn't exactly hitch-free. He revealed his equipment failed and he had to reschedule the shoot for the next day. Tupac invited him to his yard after the shoot and ended up taking pictures of him in his most relaxed state ; without his shirt on. He commented on the series of iconic photos, saying "The nice thing about having him shirtless or in a tank top is that it's universal. It never gets dated. The pictures I took of him don't look dated, because he could be wearing that same outfit today. I think leaning towards simplicity is leaning toward longevity. I never wanted to be that hot photographer, because I always knew that was fleeting." 20 years after his Tupac's death, Chi released a book titled Uncategorized, a collection of unreleased snapshots of Tupac.
Shooting an album cover for Snoop
https://www.instagram.com/p/BJBjxihgZ-8/?taken-by=chimodu&hl=en
He also captured a few shots of Long Beach's very own in the early days of his career. After flying out to meet Snoop Dogg and his crew (Death Row), he shot the album cover for DoggyStyle. In an interview with Complex Chi Modi says "As you know from his song "Deep Cover" 187 is police code for homicide. So Snoop and them knew about this sign and wanted to find it and take a photo. They told me about it and I was like "Let's go!" And we caught that late afternoon California sun on his face."
The man who took the only clear picture of Wu Tang's ODB
https://www.instagram.com/p/BGrR2W8SIDN/?taken-by=chimodu&hl=en
His impressive catalogue also includes shots of the Wu-Tang clan before their prime. He revealed it was incredibly hard to pin down Ol' Dirty Bastard, highlighting the late rapper's inability to stick to time. While describing this shot, he explained he was to shoot a series of portraits for the Wu-Tang clan and make a nine-person grid. So he had them all stand in front of his camera one by one. He also made a remark about how rare it is to find a clear shot portrait of ODB. "That's just a straight-up shot of ODB's face, and there aren't a whole lot of them. So I'm glad I have it."
This Nas Photo
https://www.instagram.com/p/BQO375LB5F2/?taken-by=chimodu&hl=en
The man Flava Flav
https://www.instagram.com/p/BEROS0gyIBP/?taken-by=chimodu&hl=en
Also included on the inexhaustible list of hip-hop's greats are Bad Boy, Common, Ice Cube, Dr. Dre, Wycleff Jean, Bone Thugz, The Hit Squad and much more.
In addition to The Source, his photos have graced the covers of Rolling Stone Magazine and Jazz Times, Chi will also be remembered for shooting iconic album covers for Snoop Dogg, Method Man, Mobb Deep, Mad Lion, and Christian McBride. His work has appeared in numerous exhibitions, including the Hutchins Gallery, Lawrenceville School, Lawrenceville NJ, the Brooklyn Museum of Art, Brooklyn NY, and the Rock and Roll Hall of Fame in Cleveland OH.
Featured Image Credit: Complex