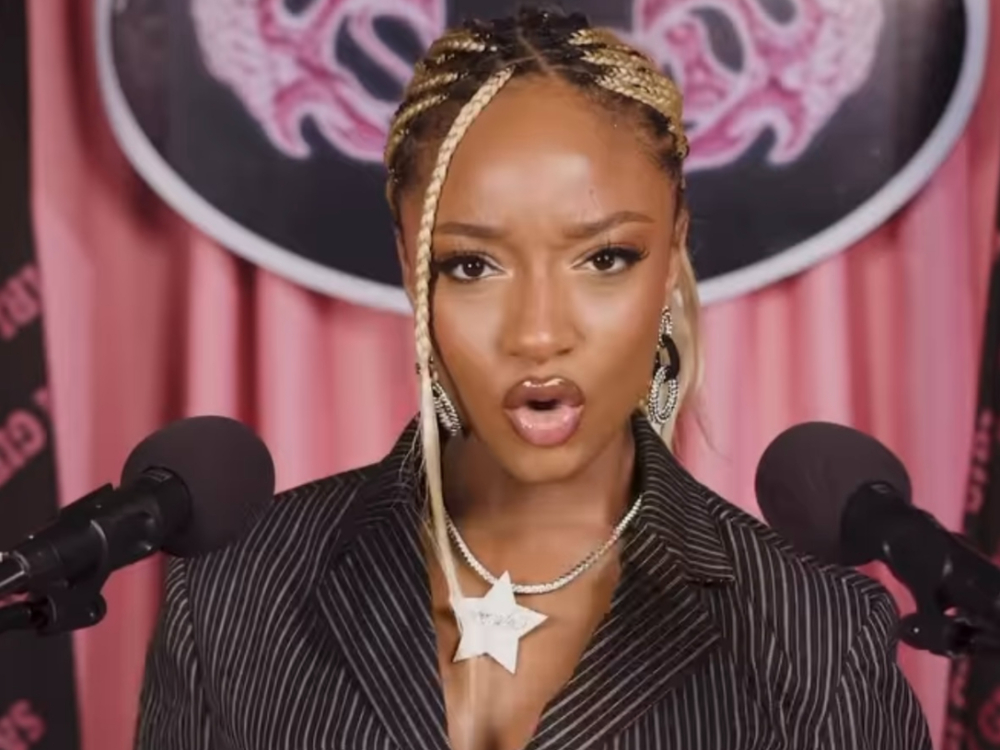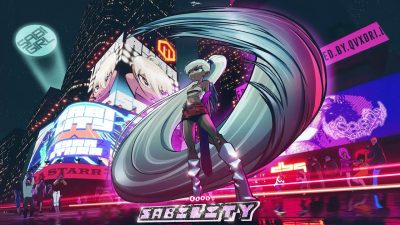 Best New Music: Ayra Starr Embodies Ultra-Confidence on "Sability"
A cumulation of poise and sabiness
True superstars have a unique insignia. It can be a slang, a symbol, a beloved alternate moniker, a look—just anything that instantly reminds you of them. With last year's wildly successful single, "Rush," Ayra Starr affirmed the generational lean of her superstardom, inherently helped along by a catchphrase that quickly became ubiquitous. "E dey rush" entered pop culture canon as another slang gifted to Nigerians by its pop music but, interestingly, it hasn't gone on to be the singer's insignia. That privilege has been earned by the first word sung on the same single: SABI.
What makes you a Sabi person? Of course, it's the devil-may-care attitude that Ayra, an artist working her way through Nigerian pop superstardom with an assured and Gen Z-associated edge, has gone beyond simply evoking. These days, she effortlessly flaunts it, as evidenced by her latest sure-fire hit song, "Sability." It's a casual flex of self-assurance and the latest show of dominance from an artist who's officially way beyond putting the game on notice. The was Ayra Starr embodies it, the manual to being a person with the Sability oomph is being gleefully ultra-confident and letting charisma embolden your person and talent. Two years since her eponymous debut EP introduced her to Afropop, the intriguing teen singer is now a growing powerhouse.
Ayra's position as Gen Z's amplifier has grown more distinct with each release. A constant has always been her emphasis on self-love and confidence, as exemplified in the romantic tongue-lashing of her first single, "Away." If that was a bit subversive, she's gotten a lot more explicit about her personal choices and purpose, revelling in them as she gets alternately admired and judged in a social media-driven era. On "Sability," over London's club-ready production, Ayra Starr could care even less about any external displeasures, as she celebrates her power as a Sabi Person—more specifically, her ability to "make you jo dada" (make you dance really hard). It accentuates the fact that she knows that she knows her long, long reign as a superstar is just getting started and she's making an anthem for everyone who agrees with her and believes they are as cool and assured as she is.
Demonstrating her witty songwriting skills, the 20-year-old chanteuse delves deeper into her daredevil artistry, crafting a dance floor-ready bop In the song, climaxing with an immediately memorable hook that samples Awilo Logomba's 1998 classic, "Coupé Bibamba," as she creatively swaps out his name with hers, showing her poise and casting her impending queenship. Ayra Starr demonstrates that she is on the road to success and is willing to continue regardless of what other people think of her as she delivers a beautifully executed single which fuses high-tempo Afrobeats and Makossa elements. "Sability" is evidence of Ayra Starr's artistic ability as every word, every beat, and every piece of production are perfectly incorporated to create a catchy yet emotional track painting a vivid picture with each verse unmatched. The song is intriguing, powerful, and melodic. The song captures every feeling she experiences as she works for her goals and desires.
With every release, it is evident Ayra is blooming into an even more daring artist. While "Bloody Samaritan"warned off her haters and "Rush" reflected her deeper thoughts about her fast-found fame, "Sability" is an ode to believe more in yourself. Prioritising rhyme sequence and a banging beat over lyricism and purpose "Sability" fuel for the dance floor while still making it relatable. She blatantly admits that being in a place with such bad energy helped her realize her life's purpose much more clearly. As a result, she is free to live without worrying about what other people think of her sense of fashion or even her sexual orientation. "Sability" by Ayra Starr is a potent reminder that we should have faith in our abilities, triumphs, and potential.
Listen to "Sability"  here.