As children to Nigerian parents, we can all agree that getting a tattoo might as well be an extreme sport. Given that our culture is rife with tribal symbols and marks on the body, you would think that a harmless picture drawn on one's body shouldn't bother them so much.
Wavy, The Creator has always set herself apart from the pack with the way she presents herself. From her androgynous fashion choices to her bold jewellery, her personality is always pronounced and typically speaks for her before she has to. Since a lot of us didn't get to choose the way we look and our natural features, we tend to use things like clothes and accessories to express our individual personalities. Being alte, at the root of it, is the ability for one to express themselves the way they want without being chained to society's expectations and expressions, and Wavy's tattoos certainly do this for her.
"I design all my tattoos before I get them done."
Following her first release of the year to celebrate her birthday a few weeks ago, "Genre Bender", we had a chat with Wavy where she walked us through each tattoo and the state of her mind when she got it. At this tough time in the world, we could all learn a thing or two from Wavy about the importance of setting intentions and commemorating special events on her body.
Here's a breakdown of her all favourite and most notable tats:
The first tattoo I ever got was in Kansas City, MO where I grew up. It's my father's name and he passed away 12/26/2011. It's located on my right hand, on the inside of my forearm. 
The second tattoo I got was also in Kansas City, on the lower part of my stomach and it reads "TGIG" with a dying rose. TGIG means THE GOOD IN GOODBYE, and it's basically me seeing the good in the things I lost and making peace with that.
I also got another one the same day on the opposite side of my stomach which says "PRIDE" – it's is an unfinished tattoo and I might never finish it.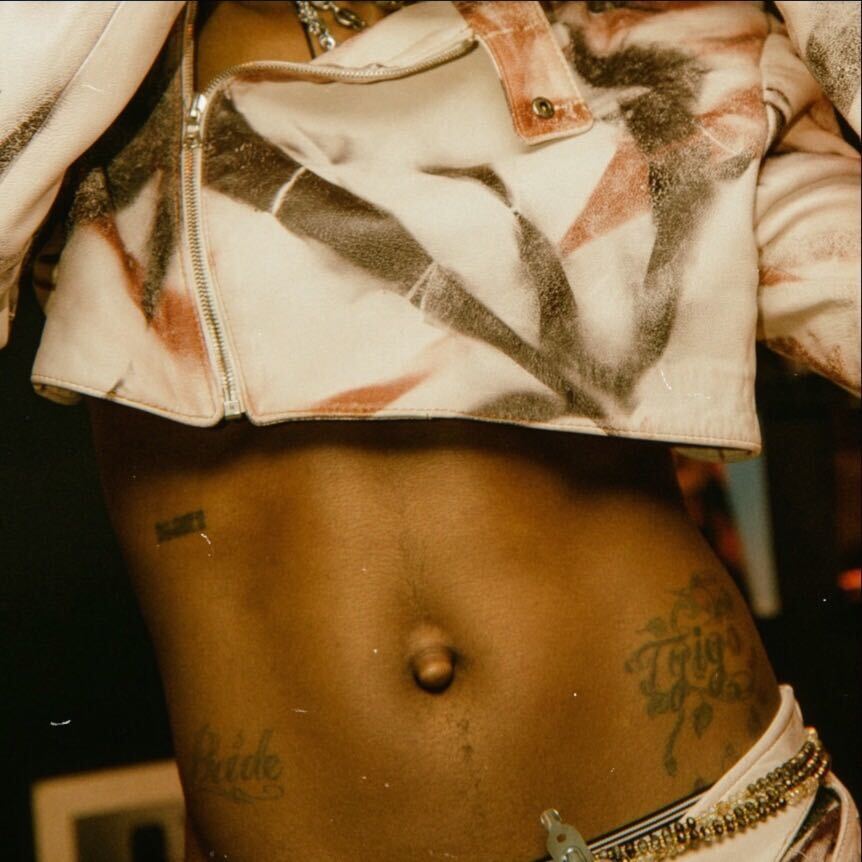 Then I have a charm bracelet around the upper part of my left arm. The bracelet has all the major things I ever built or created and also things that are dear to me; like my brands. It also has my air sign and mercury sign. I plan to keep adding to this till I can't any more, like an actual charm bracelet. 
When I moved to Lagos, I got a tattoo of my first single H.I.G.H in Chinese. This is one of my favourite tattoos ever and it's on my left arm on the outside of my forearm.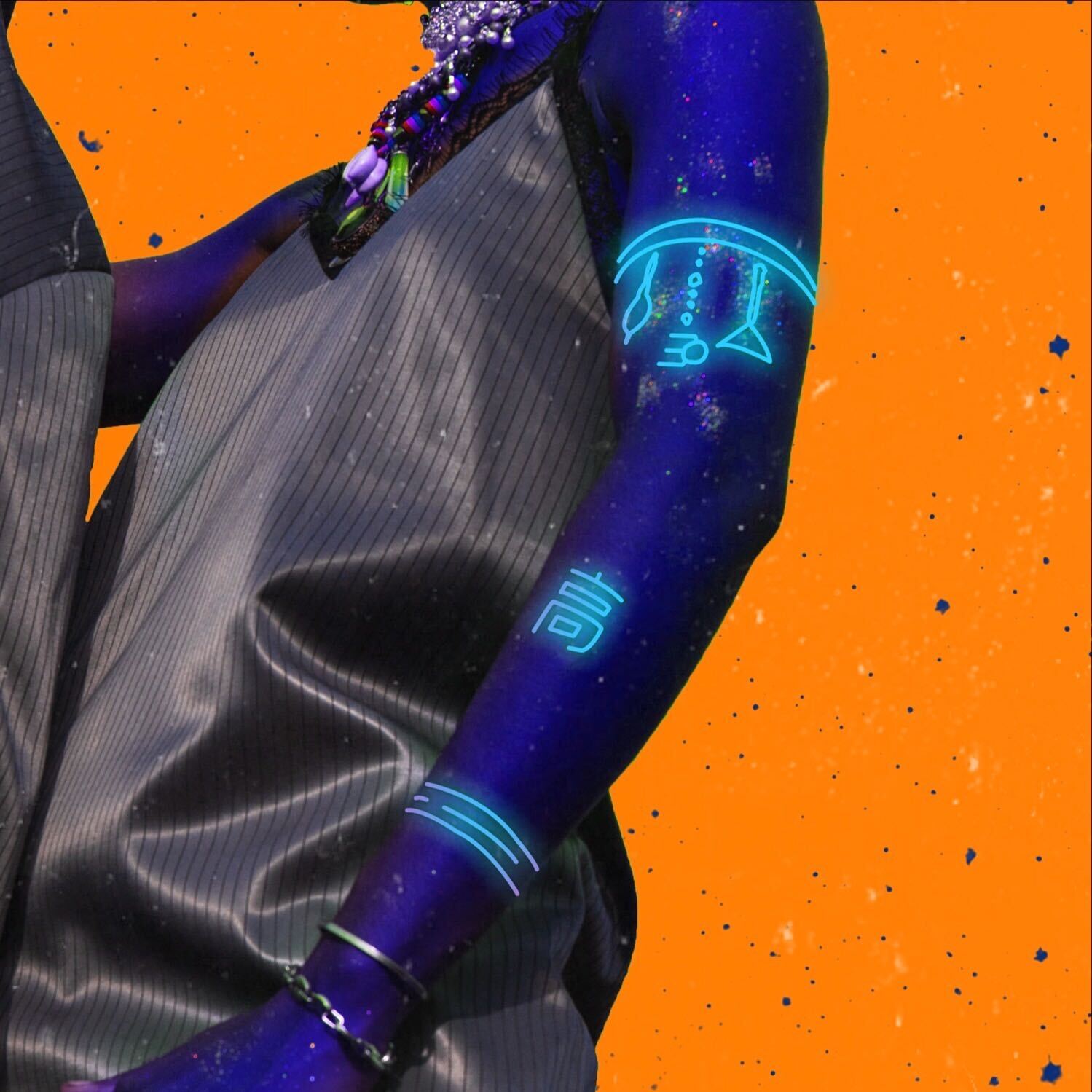 I got two in Ghana on the same day, the first one is a band going round my forearm on my left hand, the other one is just a design located on the inside of my forearm on my left hand. 
After those, I got two more in Lagos – a smiley face close to my wrist that reminds me to smile every time I forget to. I also got my second favourite one, which is an alien head on the left side of my chest area, right underneath my collar bone. My most recent tattoo was done in London, which was my first stick and poke, it's of the number 3.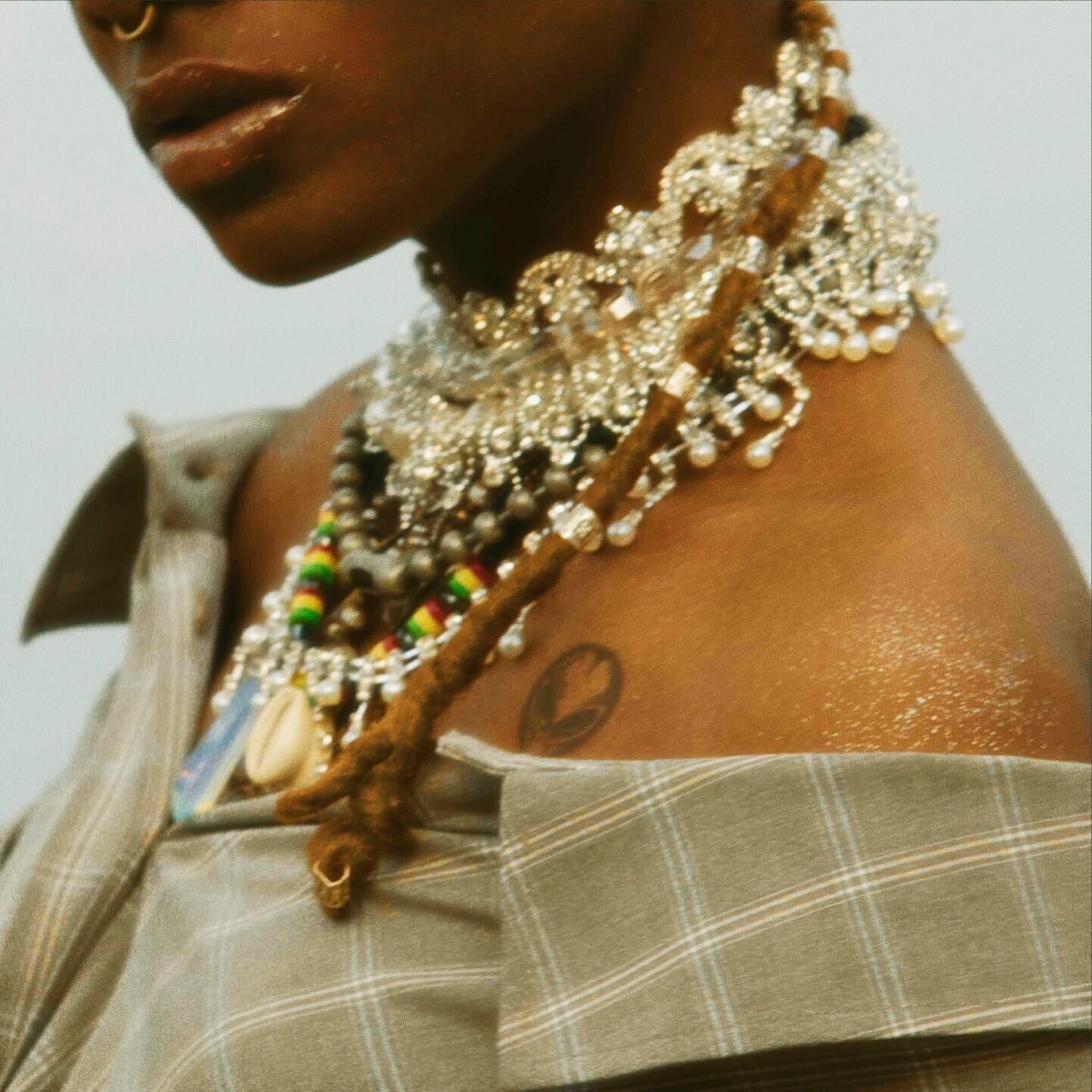 ---
Damilola is the HBIC around here, don't tweet at her @damdamxx 
---