After the world put a halt to almost every bit of entertainment we were used to consuming, from prestigious award shows, to witty talk shows, the global entertainment industry had to mould itself around a new normal, frantically scrambling for innovative ways to comply with the social distancing directive. Live performances are a huge part of music entertainment, and this is a sect of the industry that has been suffering since the emergence of the novel coronavirus, however from BET's 2020 awards we are seeing the merits of virtual live performances and a new way in which audiences can enjoy live sets, even if it is from our homes.
For his performance on Jimmy Fallon's The Tonight Show, Davido proved to us that the same captivating performances we witnessed at the big-dollar-budget BET Awards can be found here at home. Davido has never shied away from going the extra mile at his shows, and he's done the same with this remote instalment, with the help of esteemed set designers ANTI, DMW in-house videographer Dammy Twitch, and the reputable Alternate Sound band who transformed the familiar studio instrumentals "D&G" and  "Fall" into arresting live arrangements.
Showcasing the brilliance of a Nigerian opus, assisted by long-time affiliate Asa Asika, Davido put on a full production for his debut performance on an American TV, portrayed through two eye-catching sets: the first, Davido's yellow living room embellished with sunflowers which pans left to a neon-lit jungle for the band.
Speaking with the NATIVE on how these two worlds came into being, set designers ANTI explain:
"We wanted to create two completely different and conflicting worlds within the same physical space. One is cozy and one is wild… He wanted the yellow set and we thought that the green one would go well with it. Really love how Dammy [Twitch] shot the transition sliding from one to the other."
Dammy Twitch is a long-time collaborator and of Davido's. Describing Davido as his brother, the pair have worked together on several music videos, including "Bum Bum" with Zlatan and the DMW record, "On God". Yet despite their long history, Twitch was still convinced this job was too good to be true: "When I was first asked to shoot Jimmy Fallon, I thought they were joking to be honest"
The Alternate Sound – the gifted live band who add their own accents to the familiar records – had a similarly ecstatic response to the news that they would be starring alongside the afropop crossover star on American TV. With one of their 2020 objectives to be "big on international platforms", assisting Davido with "D&G" and "Fall" was a literal dream come true for the band. Thanks to their efforts and the other incredible artists responsible for putting this segment together, achieving their goal turned into a memorable production which has now attracted much acclaim.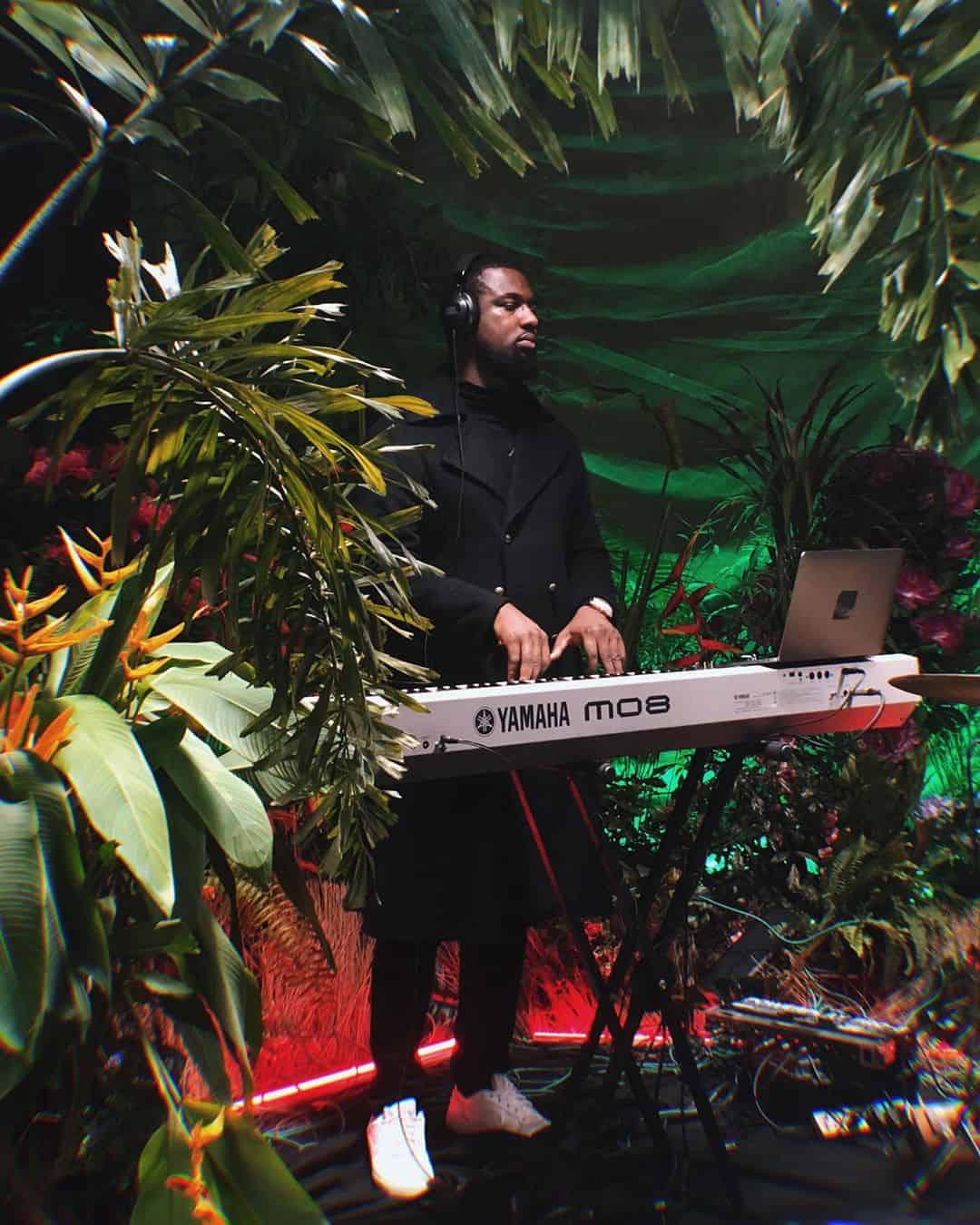 "[The] reception keeps getting better day after day" proclaims Twitch, mentioning that more people now have their eye on him and his work, thanks to his delivery on The Tonight Show. With friends and not-quite friends singing their praises on social media and calling to congratulate them, The Alternate Sound and ANTI have also enjoyed more popularity, owing to their own contributions to the COVID-compliant live set.
"It has been amazing and it is really exciting to see that people really love, support and appreciate what we do and also appreciate the music we play and how we do it, it is really a blessing and we thank God for that."
Davido is at a point in his career where everybody he works with is instantly elevated. Whilst we at home were all familiar with Dammy Twitch, The Alternate Sound and  ANTI-design, the heroes who put together this magnetic performance video, Davido and of course American TV presenter Jimmy Fallon, both have a huge following across the world, meaning that the recognition these acts have garnered from their latest piece of work reeled in from even further depths than they're used to.
Having all worked with Davido on previous occasions, this time feels a little more significant, for Twitch at least, not only because of The Tonight Show's sizeable platform but also when appreciating the current sociopolitical climate. Twitch explains: "It feels different cause it's a very good look internationally and the fact that I'm black and doing the thing. It's a great feeling."
This collaboration – although the pressure of performing a flawless live set, or the seven-hour task of building up the two stages, or the stress of getting the perfect shots live, persisted – was an overall pleasurable experience, as it always is working with Davido and the team.
"It has always been a wonderful experience working with Davido and that is because he is a really hardworking artist and he pays attention to every detail. He is very disciplined when it comes to work and he doesn't take his job for granted."
Remote performances are the 'new normal' and so far we have seen Rema, Doja Cat, The Jonas Brother along with The Roots take their own stages on late night shows such as Jimmy Kimmel Live, James Corden's The Late Late Show and of course The Tonight Show too. Davido's performance, like the Black Eyed Peas' (watch here), stands out from these because of the meticulous effort put into crafting an audio-visual experience for viewers. We're looking forward to seeing more of these dynamic productions in the months to come, especially as we're stuck at home and can't enjoy the real deal.
Featured Image/The Tonight Show/Youtube
---
Wojumi is a bad bitch & she's going to brag about it. Tweet her your latest cultural exploits @dewoju
---