William Onyeabor was one of the biggest contributors to Nigeria's innovative music scene in the '70s and '80s. Much like Fela, King Sunny Ade, The Lijadu Sisters and other icons from that golden era did, he explored influences from all over the world and managed to mix them with traditional sounds to make some incredible fusions. William Onyeabor's music stood out for his psychedelic-funk jams, which were driven by the sound of analog synthesisers which weren't quite so common place at the time.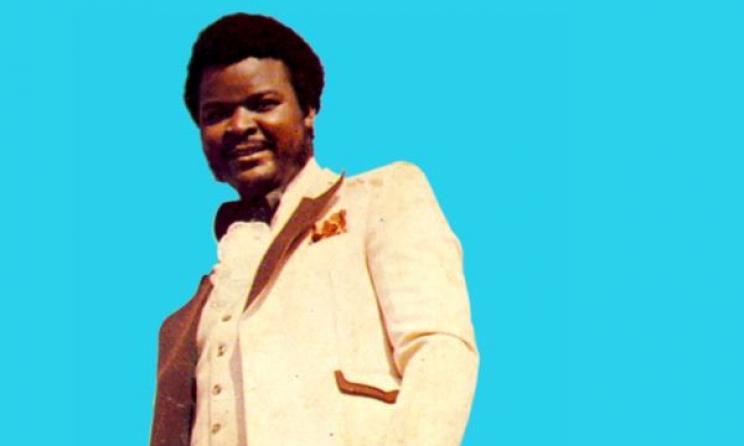 After 8 albums between 1977 and 1985, William Onyeabor found Christianity and severed his ties with secular music, however, songs like "Good Name" point to him being in touch with a moral compass from jump. Onyeabor definitely had a good name in the industry, and his reputation as an artist was fostered by his wealth and access to cutting-edge studio equipment for the time.
On the track, which would still slap in the club today, he drives the message that "Good name is better than silver and gold/ And no money can buy good name". He's telling listeners that money can't buy you fame or acclaim, and by showing off his sonic range, with a mix of electronic percussion, sputtering drum machines and wild guitars, he's telling people how he got his own fame and acclaim.
We might have lost the legend, but he's been immortalised with songs like this, which still applies to the state of the music industry today. From people having it in for Burna Boy thanks to his perceived arrogance, to people ascribing Davido's success to his wealthy background, the message of "Good Name" still reigns true to modern Nigerian society.
This is my Last personal tweet Ever. I Imma just leave this app cuz apparently I'm too real for it. Everyone please use this COV-19 times to really find out what your true purpose in this world is, train your mind and Body to the fullest, get Closer to the Most high n ur Family.

— Burna Boy (@burnaboy) April 1, 2020
At the end of the day, there's no way to deny one's talent when it's glaring, and these artists still being around are proof of the song's main message. Last week, the internet had at Burna Boy, after a series of tweets which fed the trolls with more to say about him, and he decided to cut off social media when he got bashed for tweeting his opinion about Reekado Banks' music.
The damage to his 'good name' was quickly rectified later on, Leriq and Chopstix played the hits they produced from Burna Boy's catalog and snippets from his upcoming single, "Twice as Tall" single on Instagram live. The same way the haters will always have something to say, the music will continue to slap.
Listen to William Onyeabor's "Good Name" below.
Featured Image Credits:

---
You are meeting Debola at a strange time in his life. He wandered into a dream and lost his way back. Tweet at him @debola_abimbolu
---